"If we had no winter, the spring would not be so pleasant; if we did not sometimes taste of adversity, prosperity would not be so welcome." – Anne Bradstreet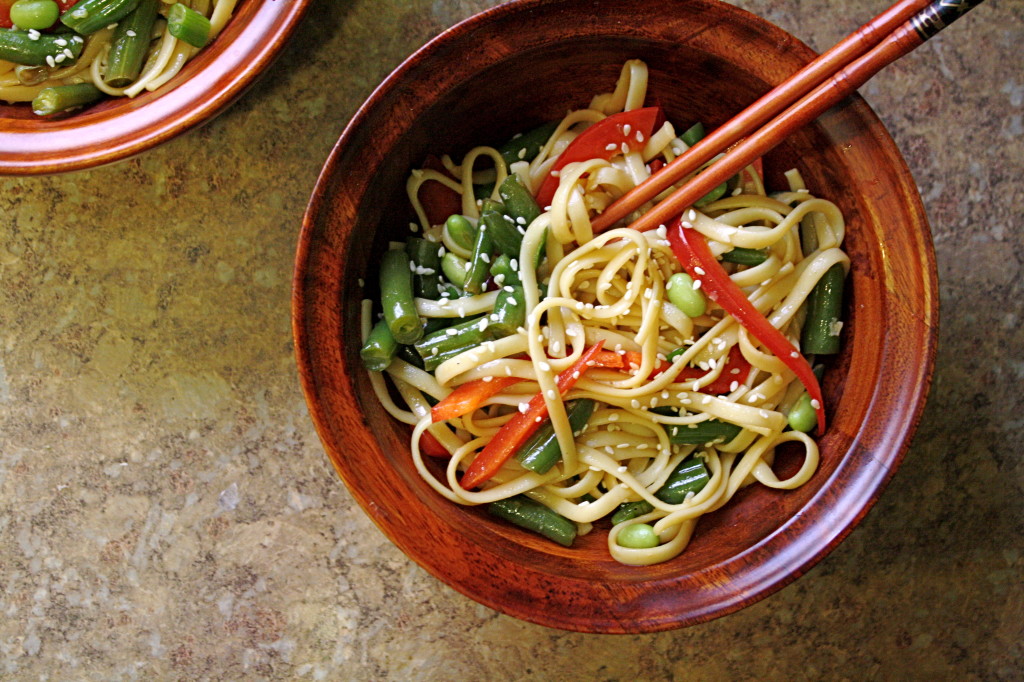 After a very cold winter filled with snow and freezing temperatures…spring is finally here! I know there are still going to be a few cold and rainy days, but I'm hopeful that brighter weather is just around the corner. While I enjoyed a season filled with hot chocolate, soups and stews – I'm definitely ready for spring & summer meals.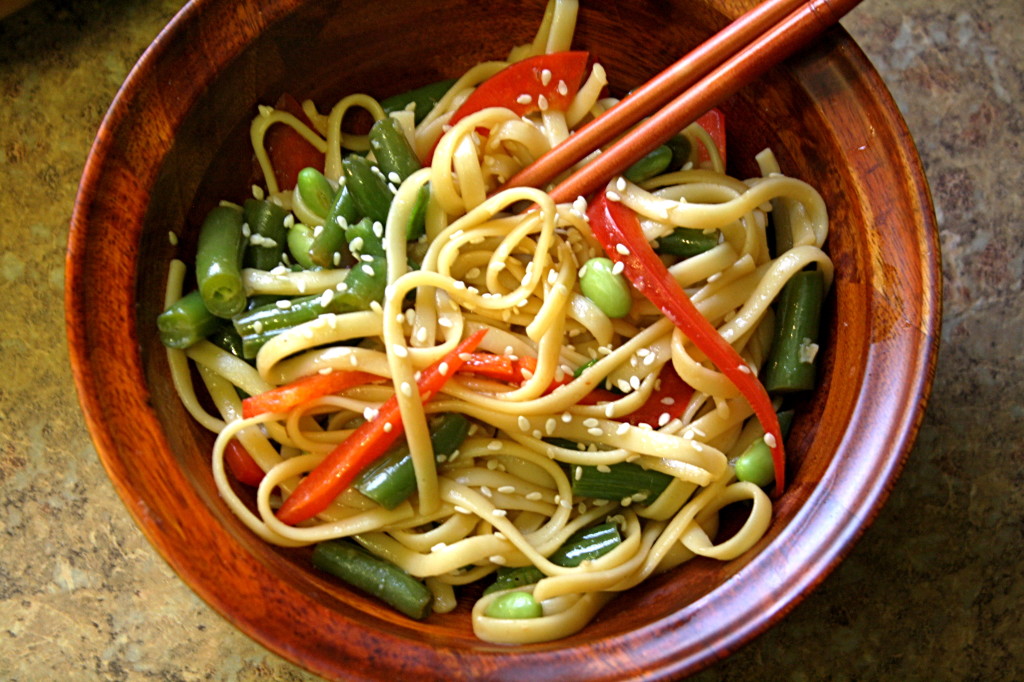 This recipe is going to make an appearance on my dinner table and in my lunch bag many times throughout the next few months. Its full of fresh, bright vegetables that can be found at the local farmer's market. This recipe is easy to alter to whatever vegetables are available. I've made this using sliced carrots, chopped zucchini and fresh mushrooms. It's a great recipe for Meatless Monday, and it's so easy to prepare in advance.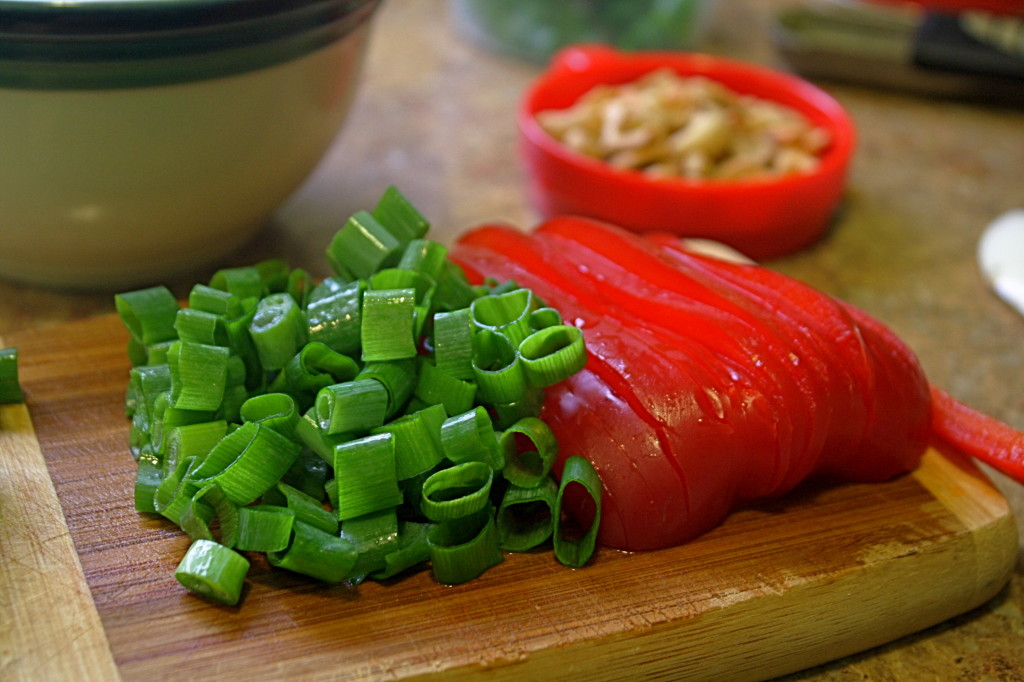 While the pasta is cooking, chop up the green onions, bell pepper and jalapeno pepper (if using). If you don't have a jalpaeno pepper you can add about two teaspoons of sriracha sauce to the dressing to give it that extra kick.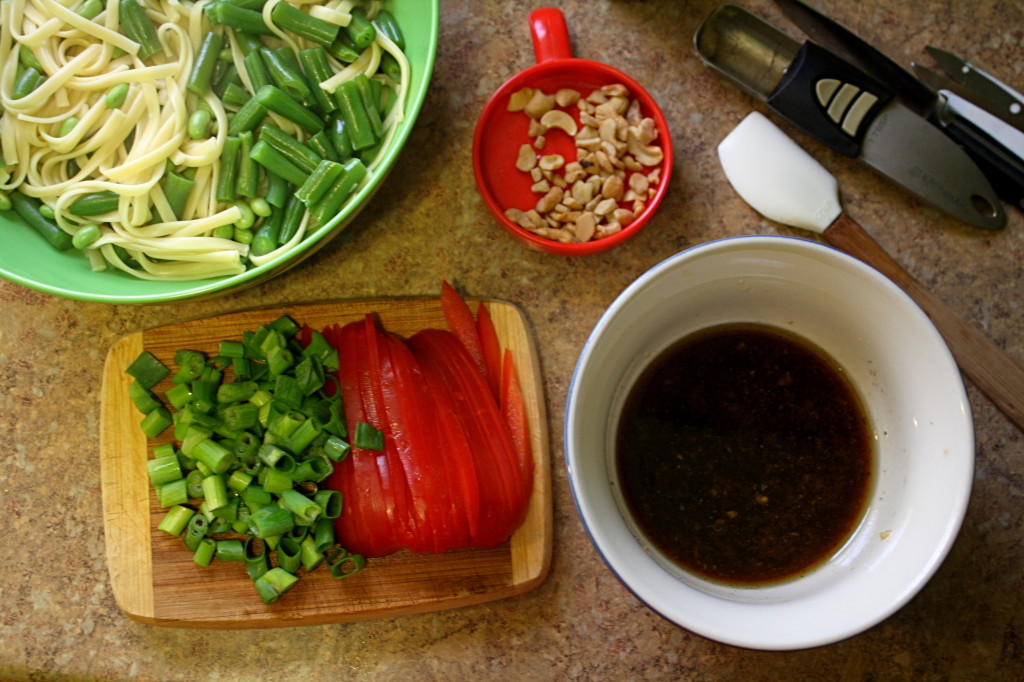 You can also prepare the dressing once the vegetables are chopped and the pasta is still cooking. The dressing is probably my favorite part: rice wine vinegar, soy sauce, sesame oil, ginger & garlic. I actually use a ginger-garlic paste that I bought from an international food market, although I still add a few extra minced garlic cloves because I can't get enough of it!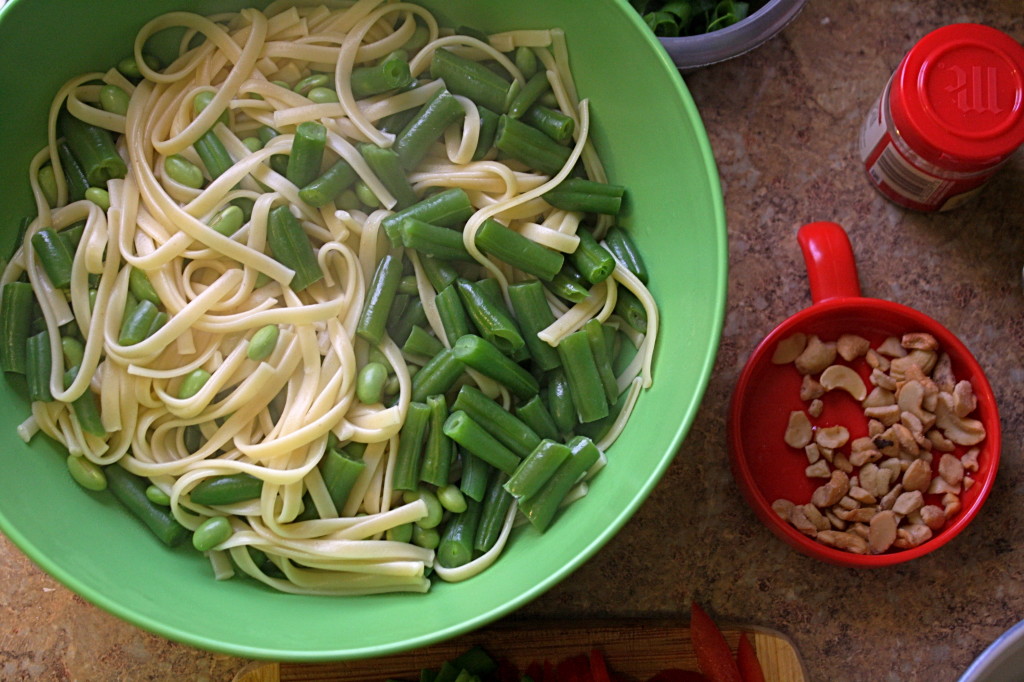 When the pasta has been boiling for about five minutes, add in the green beans and edamame. Once the pasta is cooked and the vegetable are soft (about three minutes more), drain the pasta and transfer to a large bowl. Add the dressing and toss to coat.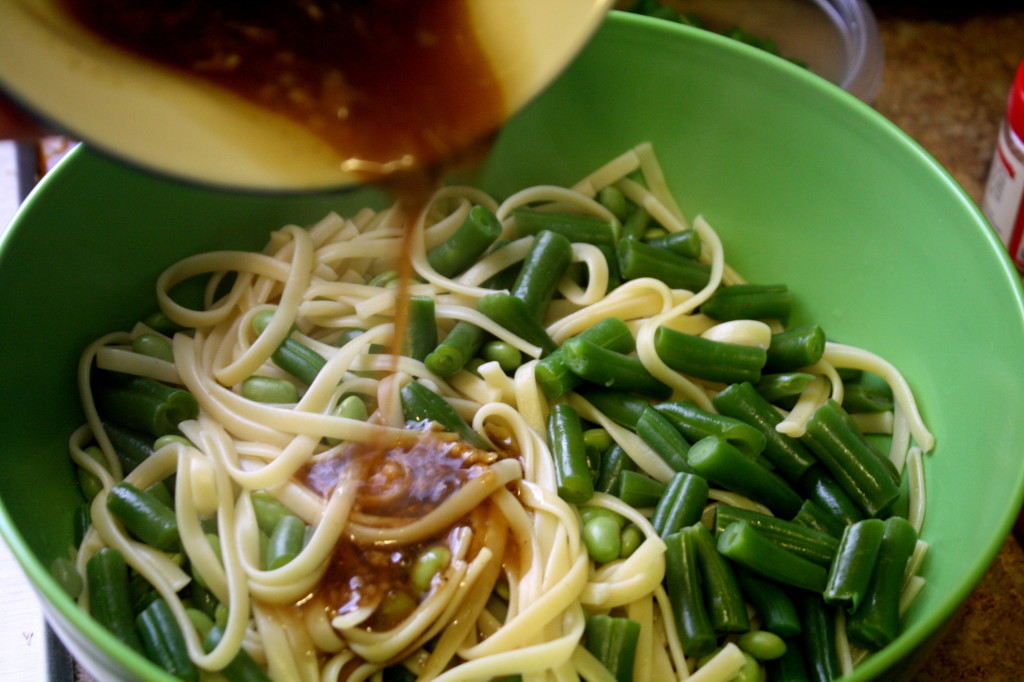 Next add in the bell peppers, green onions, sesame seeds, jalapeno pepper and cashews (if using).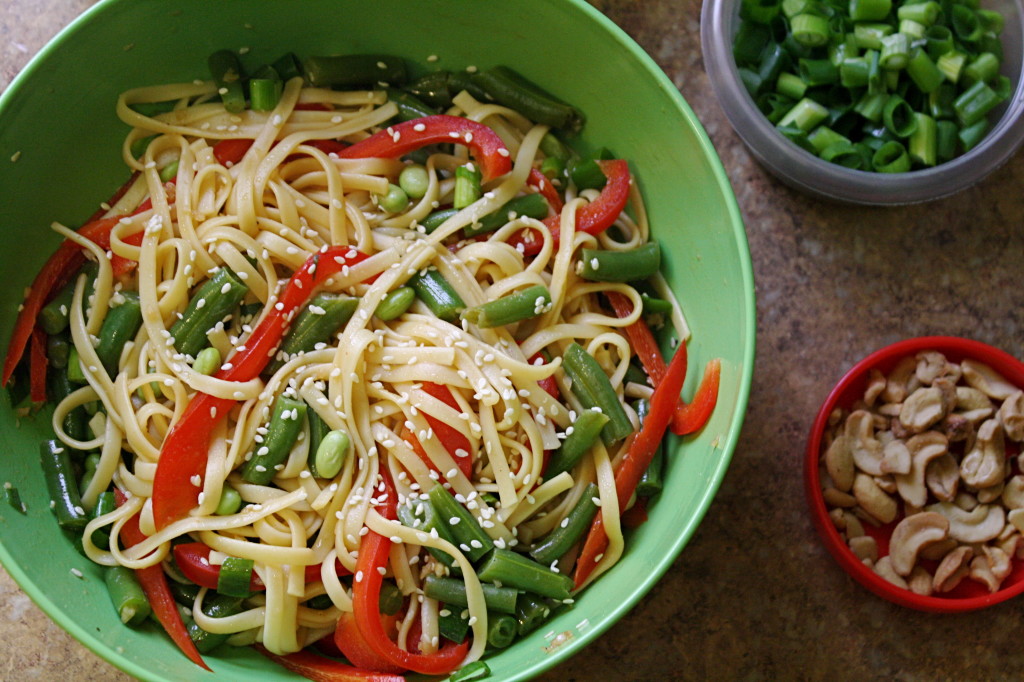 It's that simple! This recipe is a great option to take on the go for lunch and it also works wonderfully as a side dish along other entrees (such as chicken or fish). Any way you prepare it – it'll be a delicious & satisfying meal for sure.
Asian Green Bean Salad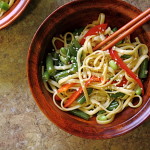 Adapted from, Cooking Light Eat Smart Guide: Lunch to Go
Instructions
To prepare the salad: break the linguine in half. Add pasta to boiling water and cook for approximately 5 minutes. Add green beans and edamame to the pasta and cook for 3-5 minutes more until pasta is cooked and vegetables are soft.
Drain and rinse with cold water. Place mixture in a large bowl.
Stir in the bell pepper, green onions and jalapeno pepper (if using).
To prepare the dressing: combine the rice wine vinegar and remaining ingredients (through the garlic cloves) in a small bowl; stir with a whisk to combine. Add to salad; toss well.
Top salad with cashews and sesame seeds, if desired.
Cover and chill or serve warm (this salad can be eaten warm or cold).
NUTRITION FACTS (from myfitnesspal): Four Servings - CALORIES 370, FAT 9g (SAT. 1g, MONO. 3g, POLY. 3g), PROTEIN 14g, CARBOHYDRATES 54g, FIBER 6g,  SUGARS 6g, CHOLESTEROL 0mg, SODIUM 967mg.
Print