"What's in a name…"
-Juliet, Romeo & Juliet by William Shakespeare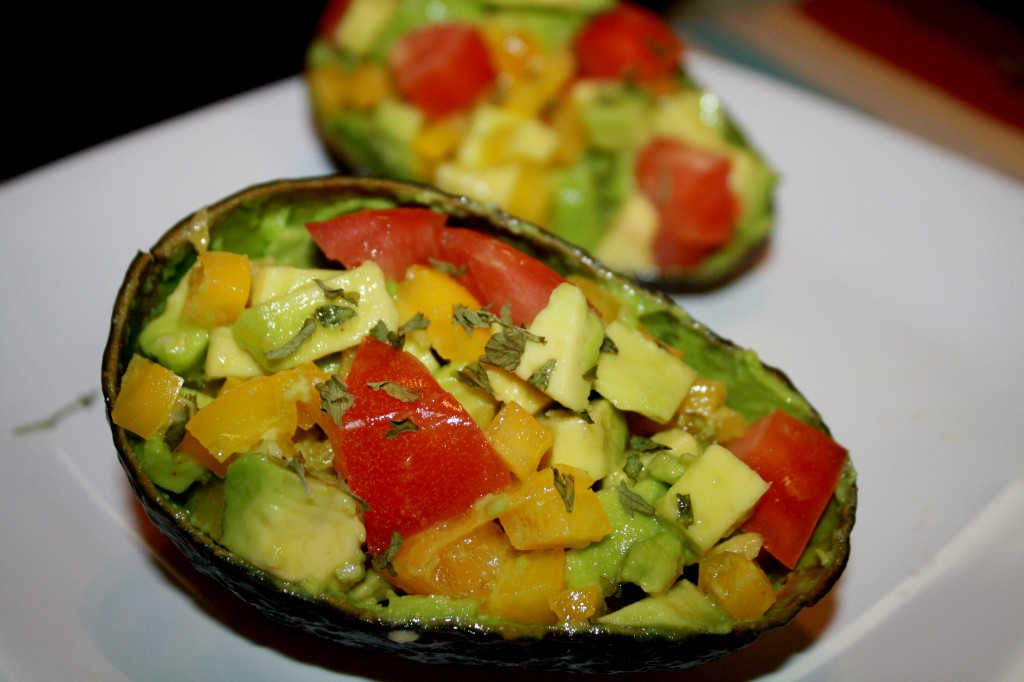 The history of the avocado is as rich as its flavor.   It wasn't grown commercially in the United States until the 1900s, but before then it received high status among Spanish Conquistadors and Aztecs. However, while living the high life in Central & South America it was given some unappealing names, including the "alligator pear" for its green skin and rough texture. The avocado made its debut in the United States in California and that is still the main place where avocados are grown today.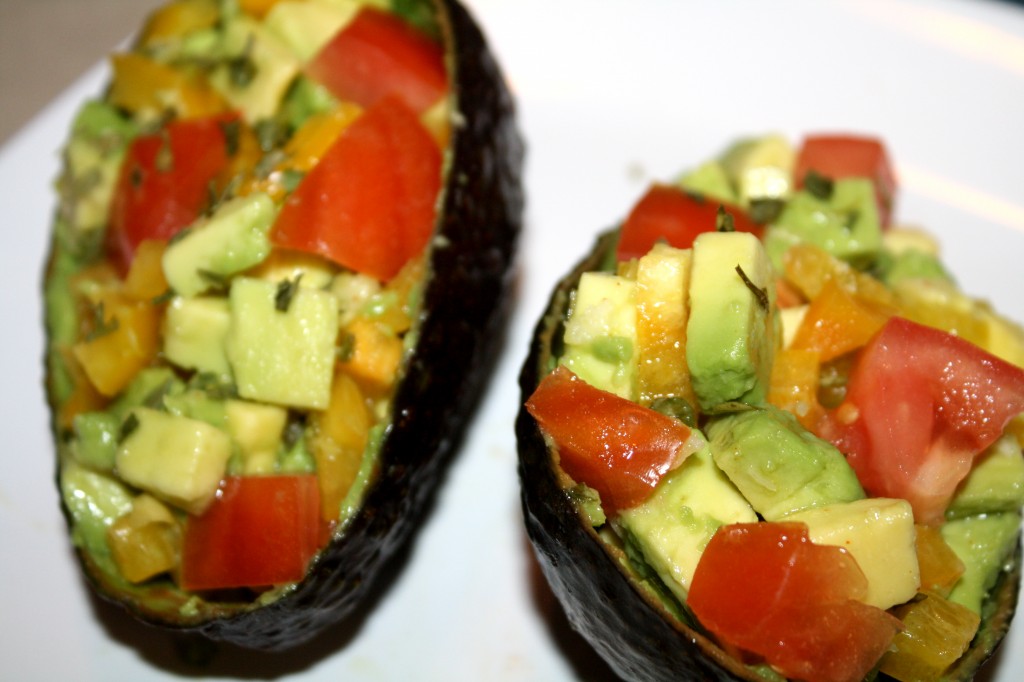 I personally love avocados. They are very versatile: they're firm enough when ripe to be diced or mashed or made into a puree. Plus, they have great nutritional benefits. They have more potassium than a banana! They also have fiber, viamins C & K and 15 grams of heart-healthy unsaturated fats with only 2 grams of saturated fat – the avocado is one mighty fruit.   This recipe is great for an appetizer or for a light lunch! Since there's two avocado halves it's perfect for sharing with that special someone (tell them about the potassium – they'll be impressed). I didn't have cherry tomatoes on hand so I just used 1/2 of a medium tomato. I also didn't have fresh cilantro but used dried parsley leaves instead and it tasted great!   
here
.   
Avocado with Bell Pepper & Tomatoes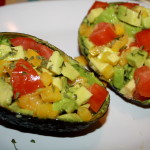 Adapted from Whole Living. For more information on the history of avocados (if you love them as much as I do) go here.
Instructions
In a small bowl, whisk together the oil, lime juice, garlic and cayenne. Season with salt and set aside.
Slice avocados using a cross-hatch pattern, careful not to break through the avocado peel. Spoon out avocado pieces and transfer to bowl. Add the bell pepper, tomatoes, scallion and cilantro.
Drizzle with dressing and season with salt. Gently stir ingredients to combine. Spoon mixture into avocado shells and garnish with fresh cilantro leaves, then serve.
Print