"You better cut the pizza in four pieces because I'm not hungry enough to eat six." -Yogi Berra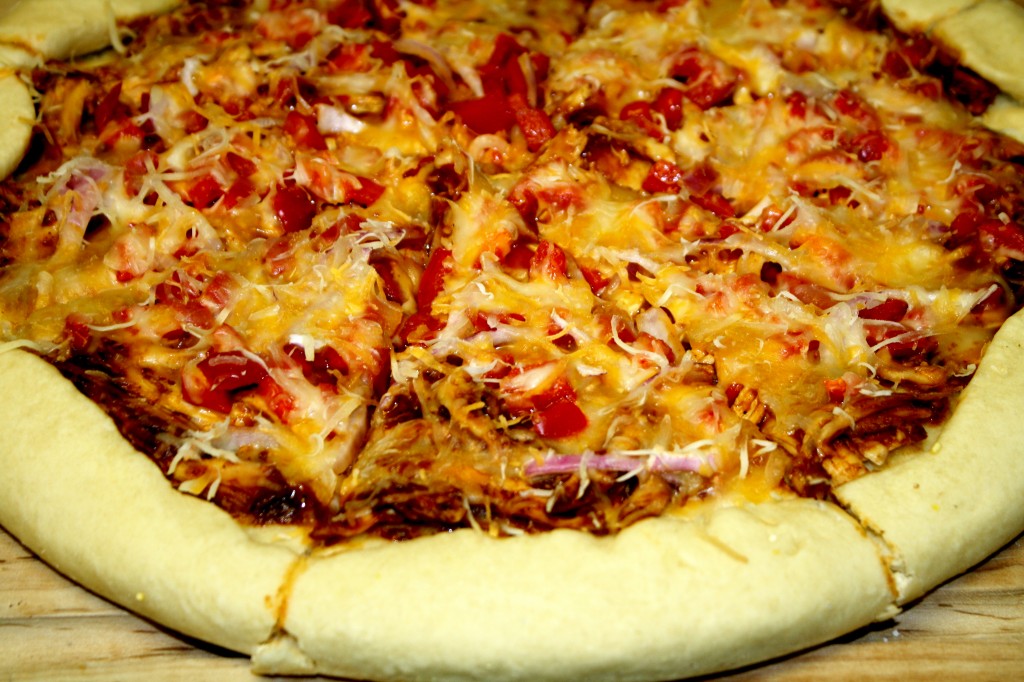 I love making homemade pizza on the weekends! Being in the kitchen is my way of winding down, relaxing, and of course, trying new recipes & techniques! I've only recently starting making homemade pizza and I've enjoyed every minute of it.  Although it seems like a lot of work it really doesn't take that much time. Once the dough is prepared it has to rise for 30 minutes (time you could spend gathering up ingredients) and then it's just some oven time, assembly & it's ready to eat!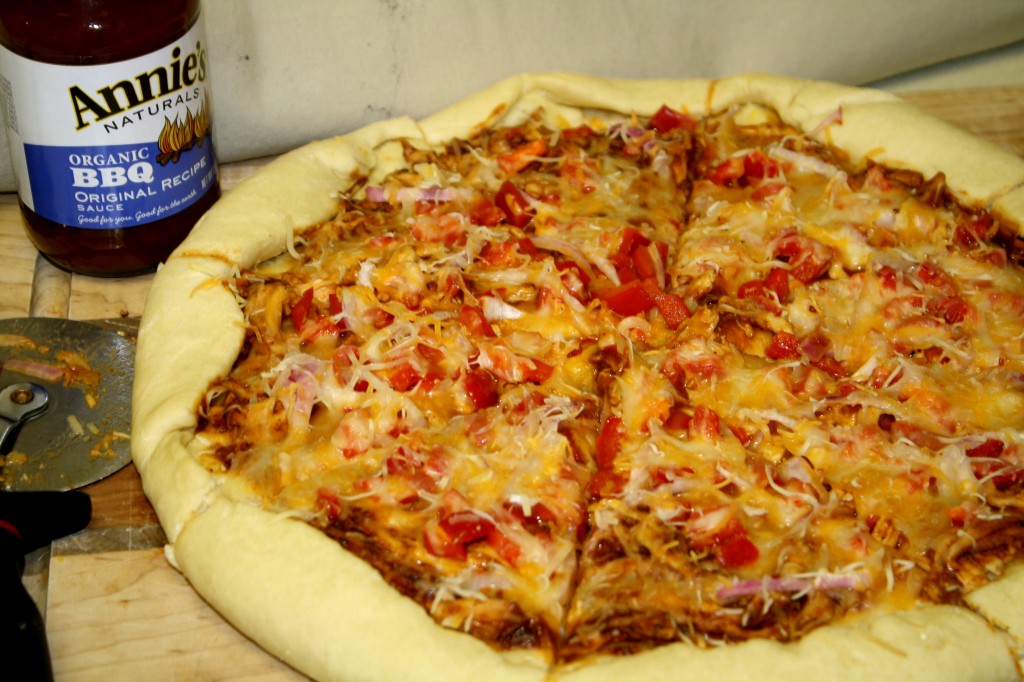 While I'm always in the mood for a classic cheese pizza I like mixing things up and barbeque chicken pizza is definitely one of my favorite recipes. A little spicy, a little crunchy…it's delicious!  Annie's Homegrown BBQ sauce is my favorite and I use it in a lot of recipes so I always have some on hand. It really adds great flavor to this unique recipe and I guarantee it'll be a hit!
BBQ Chicken Pizza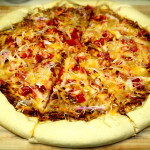 Adapted from Cooking Light & All Recipes.com
Instructions
Prepare pizza crust according to directions (recipe here).
Preheat the oven to 450°.
Brush pizza crust with olive oil and bake until crust starts to brown (about 8 minutes). Remove from oven.
Mix the shredded chicken with BBQ sauce and spread mixture over the pizza dough.
Sprinkle thinly sliced red onion and red bell pepper over pizza dough then sprinkle with 1 cup cheese.
Bake in oven an additional 10 minutes, until cheese is completely melted.
Serve & enjoy!
Nutrition Facts (from myfitnesspal.com): Serving Size: 1 slice - CALORIES 207, FAT 2.8g (SAT 1.5g), CARBOHYDRATES 29.7g, PROTEIN 12.8g.
Print