"This is what he promised to do for them. He would provide ponies for each of them, and a horse for Gandalf, for their journey to the forest, and he would lade them with food to last them for weeks with care, and packed so as to be as easy as possible to carry – nuts, flour, sealed jars of dried fruits, and red earthenware pots of honey, and twice-baked cakes that would keep good a long time, and on a little of which they could march far. The making of these was one of his secrets; but honey was in them, as in most of his foods, and they were good to eat, though they made one thirsty…." –The Hobbit, J.R.R. Tolkien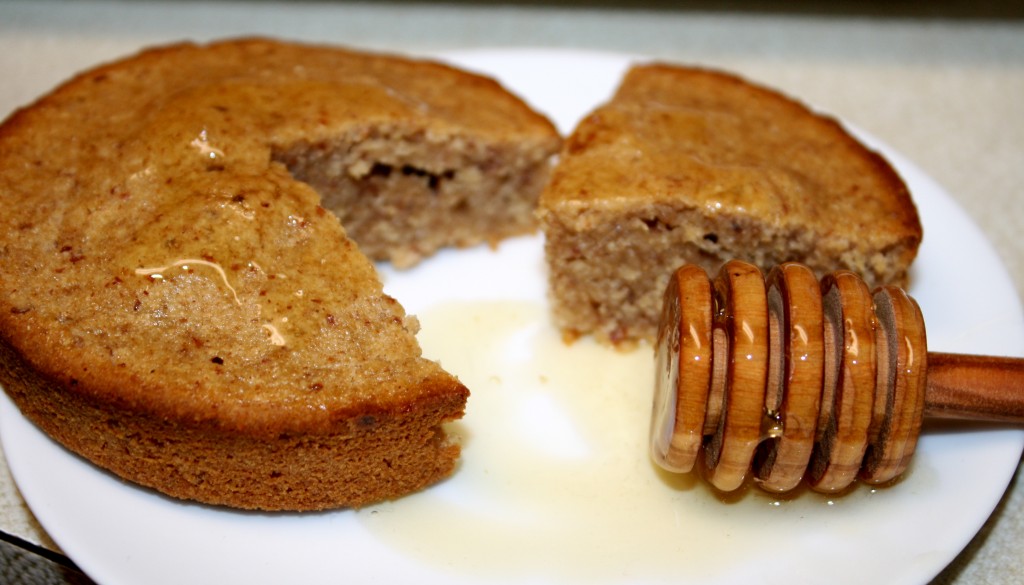 Today is a perfect day for honey cake. Not only because I am celebrating the release of The Hobbit: The Desolation of Smaug, but also because I'm celebrating my 100th post on The Quotable Kitchen!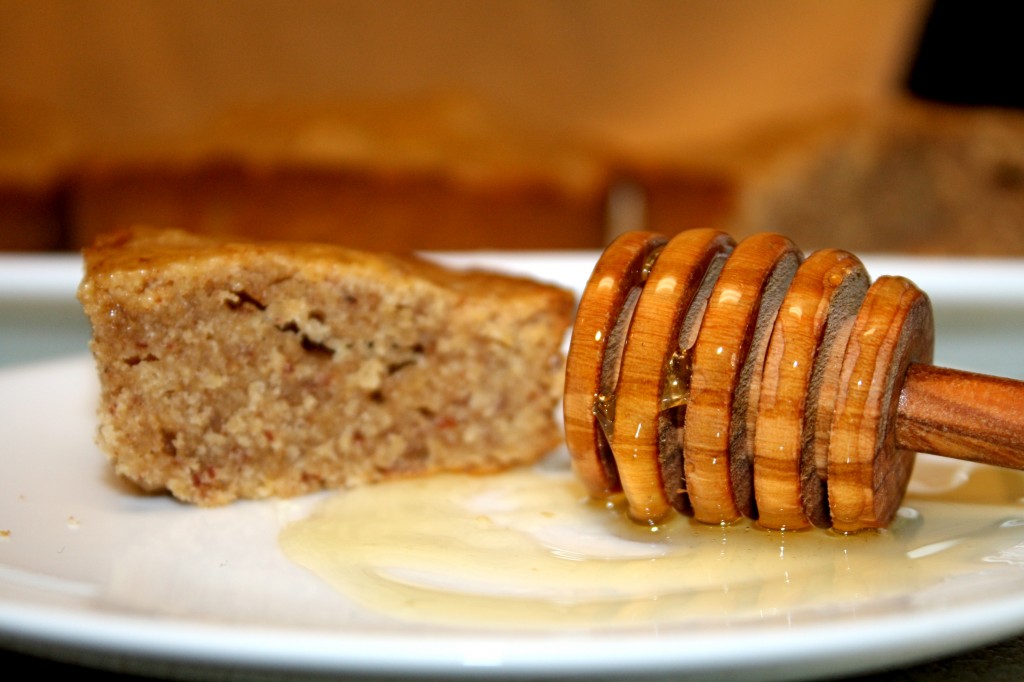 I'm really glad I started this blog, and I'm extremely grateful for the support from friends & family. It's fun to share my recipes and ideas. I also love how having a blog motivates me to try new recipes and experiment with a wide variety of ingredients. There have been a lot of ups and downs – pictures that didn't turn out right, foods that tasted bland, recipes that weren't filling…but overall I'm happy with my progress and I believe I'll continue to grow.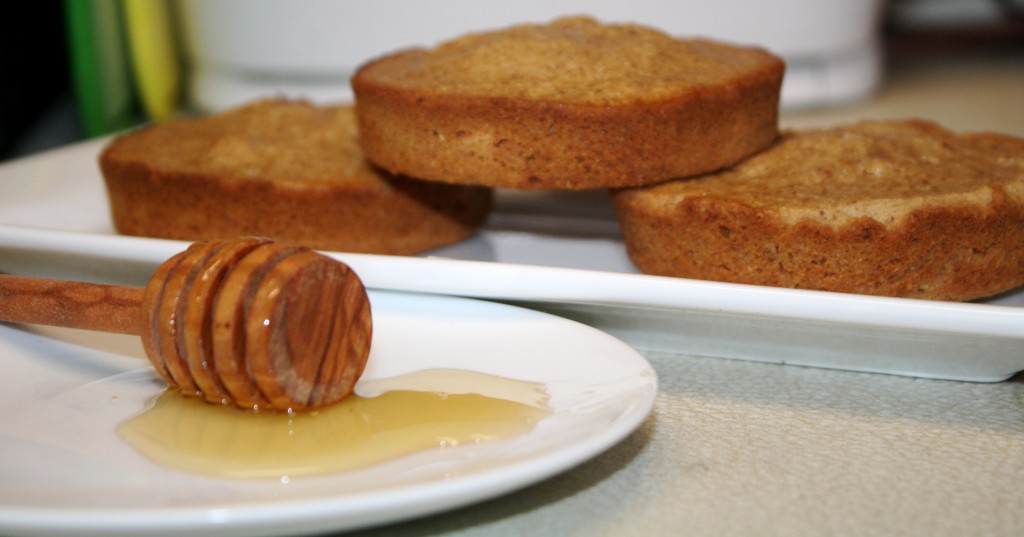 Now back to honey cake – it tastes delicious, and it contains honey, which means it is perfectly acceptable to eat for breakfast, right? Or second breakfast…of course.
Beorn's Honey Cakes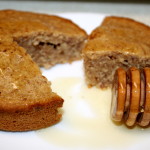 Adapted from, Finding Clairity's Fantasy Friday
Instructions
Preheat the oven to 350° F and lightly spray 6 ramekins (the ones I used are about 5.5oz) with cooking spray.
Combine the first seven ingredients (through the ground cinnamon) in a small bowl and set aside.
In a large bowl, with a hand mixer on medium speed, beat together the oil, honey, and sugar until smooth. Add the egg and mix until combined. Add the milk and vanilla on low speed until combined.
Add the dry ingredients to the wet ingredients, mixing on low speed until combined. Divide mixture evenly into the ramekins and bake for 30 minutes until cakes are firm to the touch.
Serve with additional honey (if desired).
Print