"When you share a cupcake, you share love."- Author Unknown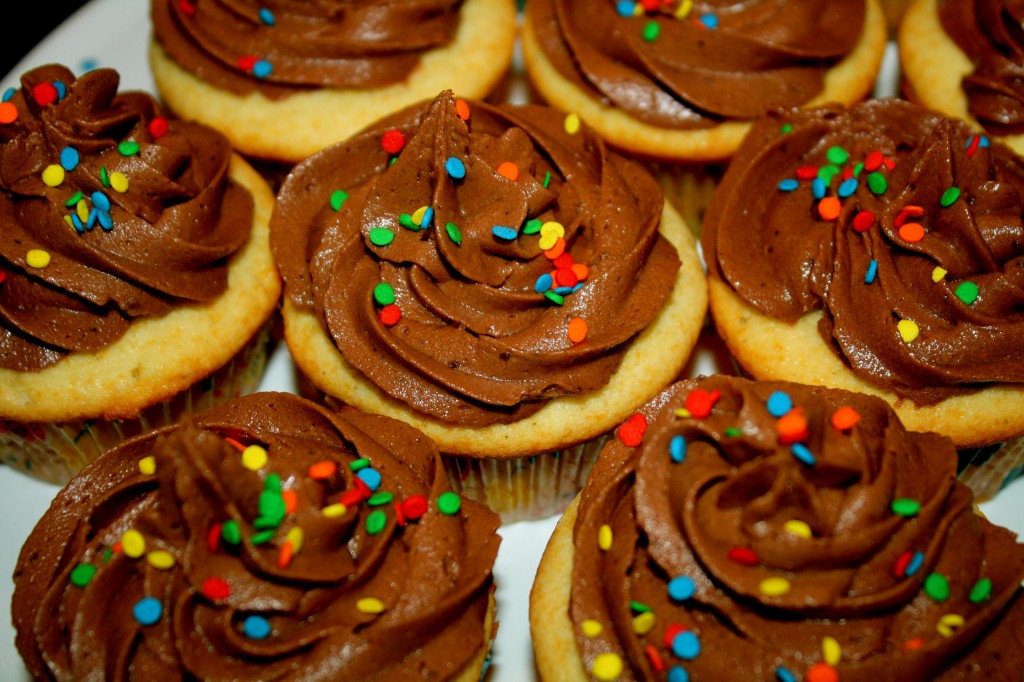 Personally, I really enjoy making cupcakes. They're fun to bake, decorate, and of course, eat! More importantly though, I enjoy making them for birthdays (especially Mo's birthday!) Mo actually isn't a big fan of desserts, so when I bake something he loves I know it's a hit. He's always willing to eat a cupcake and for that reason I decided to use my go-to recipe for classic yellow cupcakes with chocolate buttercream frosting for his birthday celebration.
For decorating I used the classic 1M swirl and some colorful sprinkles.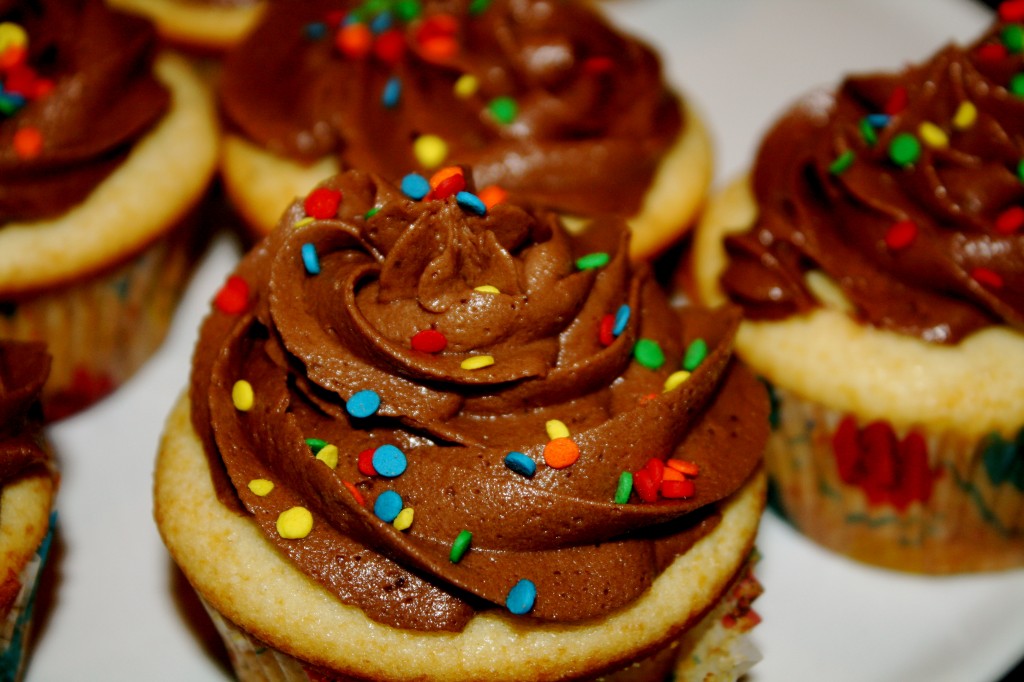 I used to rely on regular sandwich bags to pipe frosting but after my friend gave me some real decorating bags I think they're all I'll use in the future. Sandwich bags can break easily and lead to many frustrations whereas decorating bags are stronger and hold decorating tips more easily.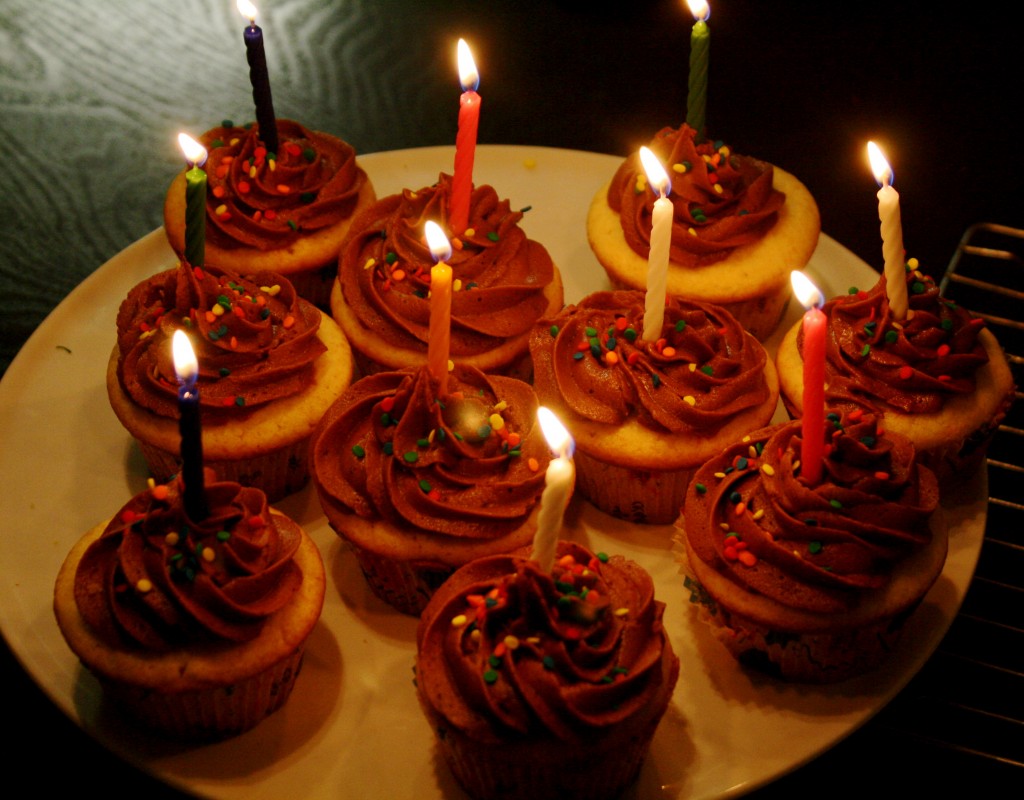 Classic Yellow Cupcakes with Chocolate Buttercream Frosting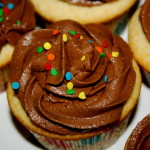 Cupcake recipe adapted from The Food Network, Icing recipe adapted from Savory Sweet Life
Instructions
For the cupcakes:
Preheat oven to 350° F. Line a 12-cup muffin tin with liners.
Whisk flour, baking powder, and salt together in a medium bowl.
With hand mixer, beat eggs and sugar until light and foamy (about 2 minutes). Then, gradually pour in the butter and vanilla extract.
While mixing, slowly add half the flour; then all the milk, then remaining flour. Mix until combined (be careful not to over mix). Divide batter evenly into prepared muffin tin.
Bake until wooden toothpick in center comes out clean, about 20-25 minutes.
For the frosting:
Cream the softened (not melted) butter for a few minutes with a hand mixer on medium speed.
After butter is creamy, sift together the confectioners' sugar and cocoa into the mixing bowl. Mix on low speed until the sugar and cocoa are mixed in with the butter.
Increase mixer speed to medium and add the vanilla extract, salt, and milk (or cream) and beat for 3 minutes.
Decorate cupcakes with frosting as desired!
Note: this frosting recipe yields about 3 cups, you only need a little more than half to frost 12 cupcakes but I usually make the whole batch and save the leftovers for another recipe.
Print