"Recycling just seems like the right thing to do, I mean really, it makes us responsible for the messes that we make. It's all about just picking up after yourself, not shoving our trash in our oceans and streams. We might as well reuse it before we lose it."  -Ed Begley Jr.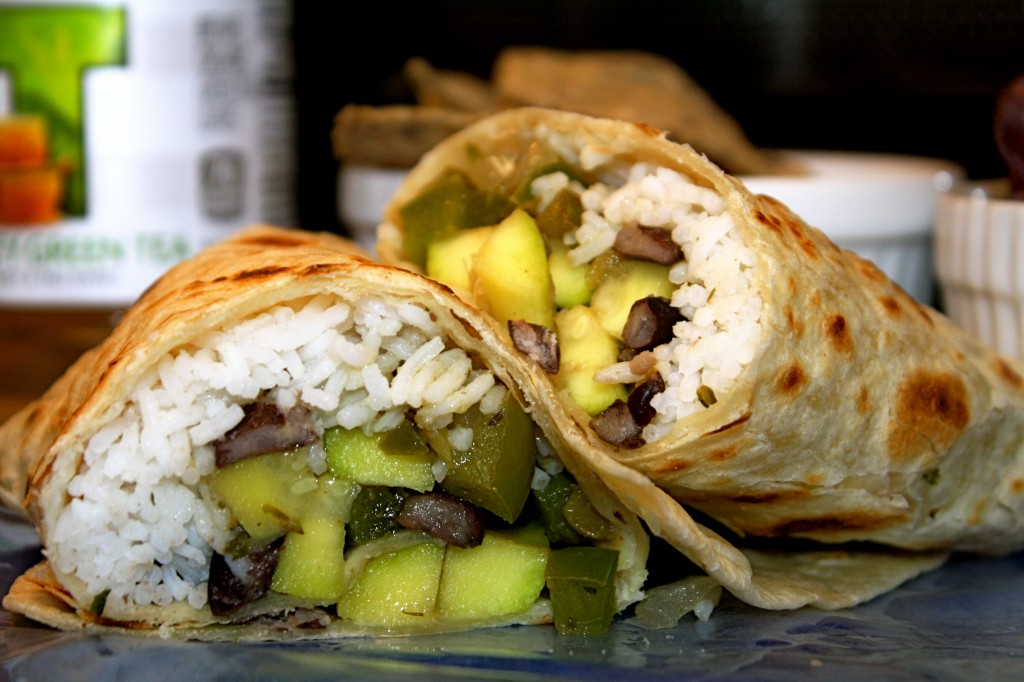 I've mentioned before the reasons why I pack my own lunch on a daily basis, but I don't think I've discussed the actual "packing" process and how important it is to make conscious decisions about the containers used, or in my case, the packaging I decide NOT to use. Starting with plastic bags.
I've used plastic bags for transporting sandwiches, wraps, chips, fruit, and other snacks. They seem so convenient and are relatively cheap, but I didn't realize the harmful impact they have on the environment. Plastic bags are most often found among cleanups of the costal regions, and many animals mistake these plastics for food, especially if there is a little food left over in the bags. It's not hard to see why the attitude of using "toss & go" items does more harm and than good. All the more reason to adopt a new "reuse & recycle" attitude.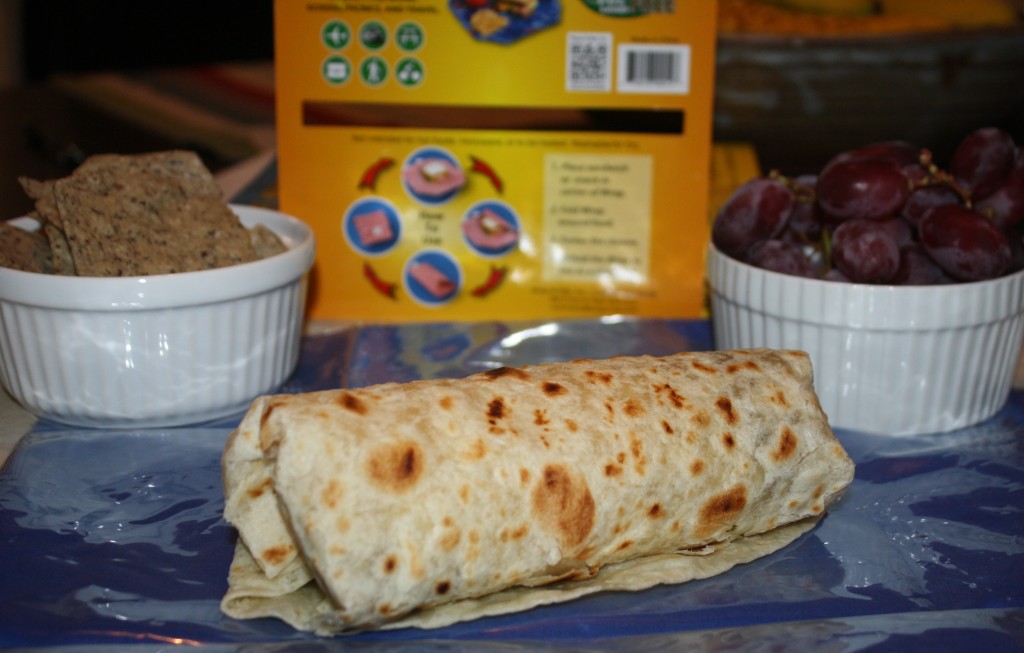 In reality, it seems to me almost impossible to be rid of plastic completely, as I find it's in many products I use. I try my best to recycle and reuse what I can, but I also make a conscious effort to try and eliminate the non-essentials (such as plastic bags for sandwiches and snacks). I started this goal by purchasing reuseable snack and sandwich bags.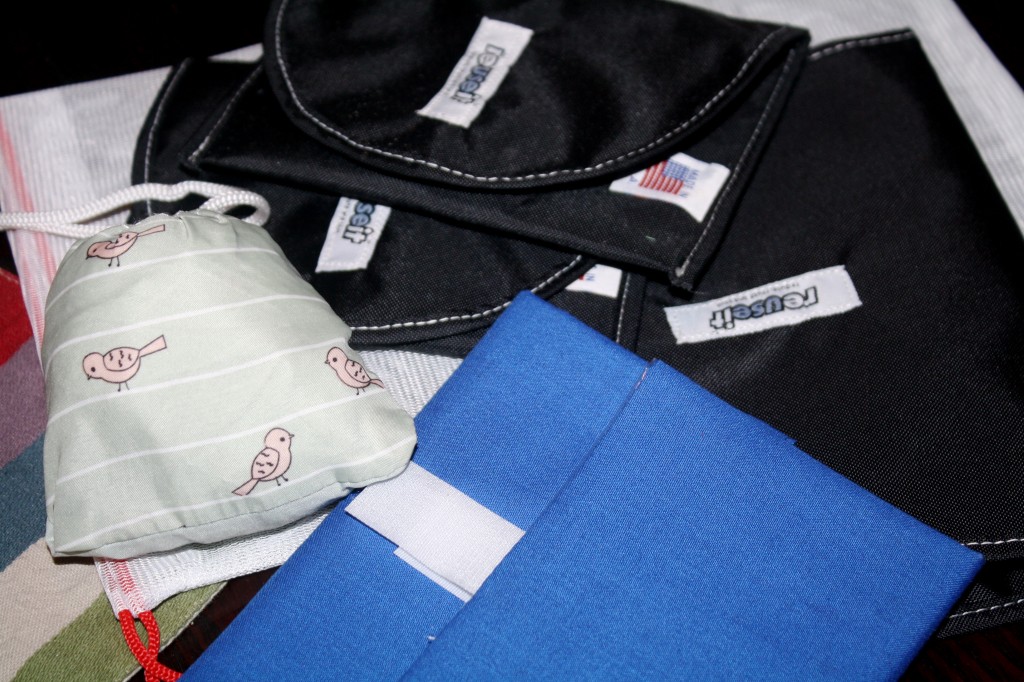 There are a lot of options out there to choose from and many great companies who create products aimed towards the goal of reducing waste and respecting our environment. I ordered my bags from ReUseIt and they offer their own line of products as well as many others. Some of my favorites are: Blue Avocado (I've purchased a few bags from the XO Eco line), Snack TAXI, lunch skins, and if you're looking for some adorable patterns check out Itzy Ritzy (I bought the owl ones for my sister).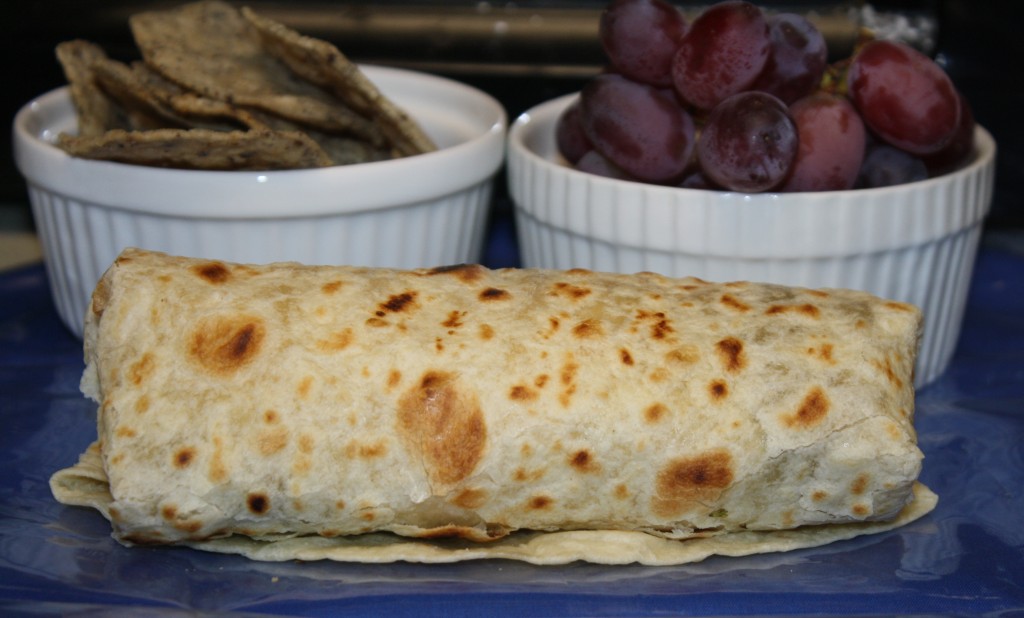 Now onto the recipe, which hasn't received too much attention on this post but definitely deserves it! This recipe is not only budget-friendly but an excellent option for a Meatless Monday lunch! The filling for the burrito is tasty with just the right amount of heat from the chiles.
Black & Green Vegetable Burritos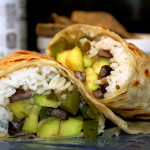 Adapted from, The $5 A Meal College Vegetarian Cookbook
Instructions
Heat onion, zucchini and bell pepper in olive oil until vegetables are soft, about 4-5 minutes.

Reduce heat to low and add oregano, cumin, black beans and chilies, combining well. Cook, stirring, until well combined and heated through.
Warm each tortilla in a pan over medium-high heat for about 30 seconds on both sides.
Place 1/4 cup rice in the center of each flour tortilla and top with the bean mixture.
Fold the bottom of the tortilla up, then snugly wrap one side, then the other. Serve as is, or in a 350° degree oven for 15 minutes for a crispy burrito.
NUTRITION FACTS (From $5 A meal Cookbook): Serving Size 1 Burrito - CALORIES 369, FAT 10g, PROTEIN 11g, CARBOHYDRATES 52g, FIBER 9g, SUGAR 8g, SODIUM 501mg.
Print