"But since you're asking me, I'll tell you my opinion: all cornbread is authentic, as long as it's good, hot, and made with love and fresh ingredients." – Jeremy Jackson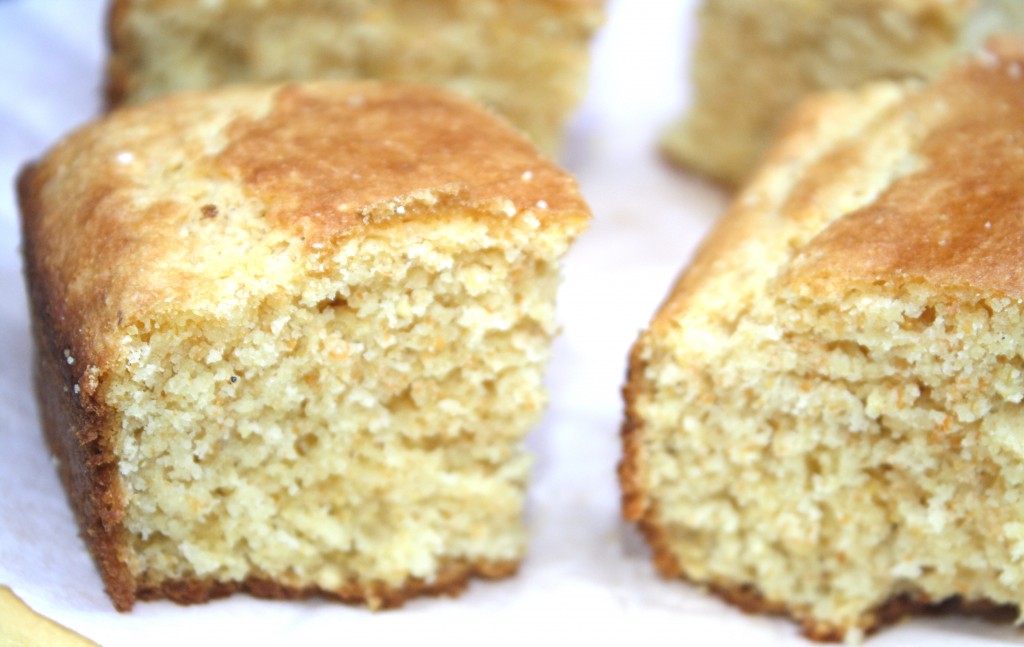 I've tried more than a few different cornbread recipes and I'm learning it's all about the ingredients. I've baked cornbread using honey instead of sugar, applesauce instead of butter and I've also experimented with medium and fine grind cornmeal. I have to say majority of my recipes have turned out pretty good, with slightly different flavors and textures each time. However, this buttermilk cornbread recipe is a winner every time and it's my go-to recipe when I need to whip up a batch of cornbread to pair with a hot and delicious meal.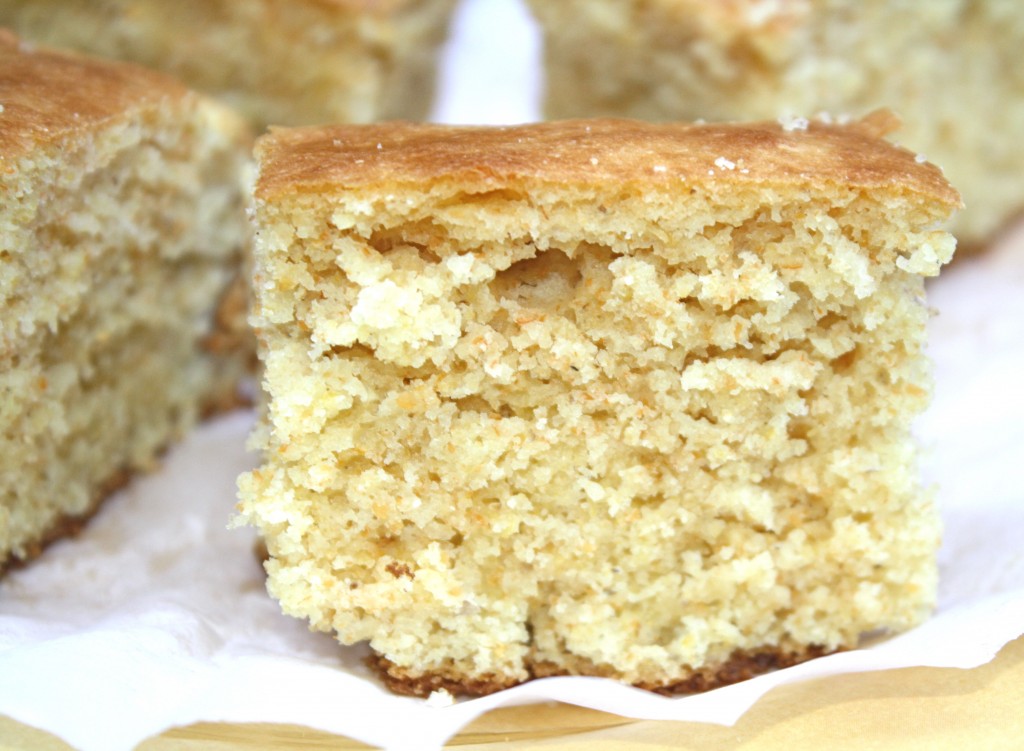 Cornbread is a very versatile side dish. I've served it with more chicken dishes than I can count, but I also think it pairs perfectly with chili and soup. I made a three-bean vegetarian chili last week and served this cornbread on the side and it was a match made in heaven.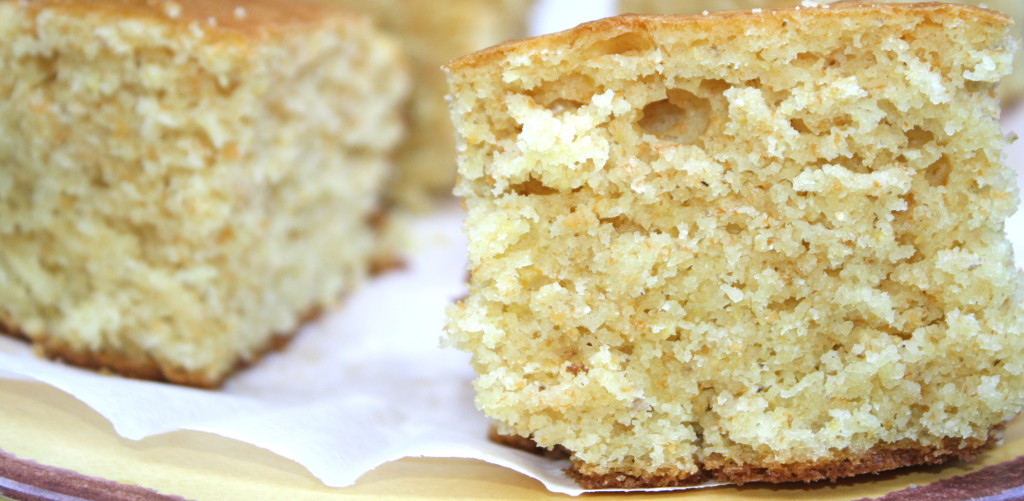 I love how easy this recipe is and how it comes out perfect every time I make it. Buttermilk is the only ingredient I usually don't have on hand, however, I picked up a great kitchen trick a while ago to solve this issue. All you need is a teaspoon of vinegar (lemon juice can also be used) and just under one cup of milk. Simply pour one tablespoon of vinegar (or lemon juice) in a liquid measuring cup, then add enough mlilk to bring the liquid up to one cup and let it stand for five minutes. It's as easy as that!
Buttermilk Cornbread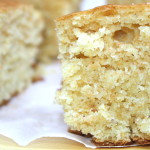 Adapted from, Martha Stewart
Instructions
Preheat oven to 400°.
Spray a 9-inch square baking pan with cooking spray.
In a large bowl, combine cornmeal, flour, sugar, baking powder, baking soda, and salt.
In a medium bowl, whisk together the buttermilk, butter, and eggs. Add to flour mixture and stir just until combined (do not overmix). Transfer to the prepared baking pan and smooth the top with a rubber spatula.
Bake at 400°for 20 to 25 minutes, until a toothpick inserted in the center comes out clean. Let cool on a wire rack 10 minutes before serving.
NUTRITION FACTS (from myfitnesspal): CALORIES 152, FAT 5.3g (SAT 2.8g), PROTEIN 4g, CARBOHYDRATES 21.3g, FIBER 2g, SUGARS 5.6g, CHOLESTEROL 47.5mg, SODIUM 457.4mg.
Print