"Red meat is not bad for you. Now blue-green meat, that's bad for you!" – Tommy Smothers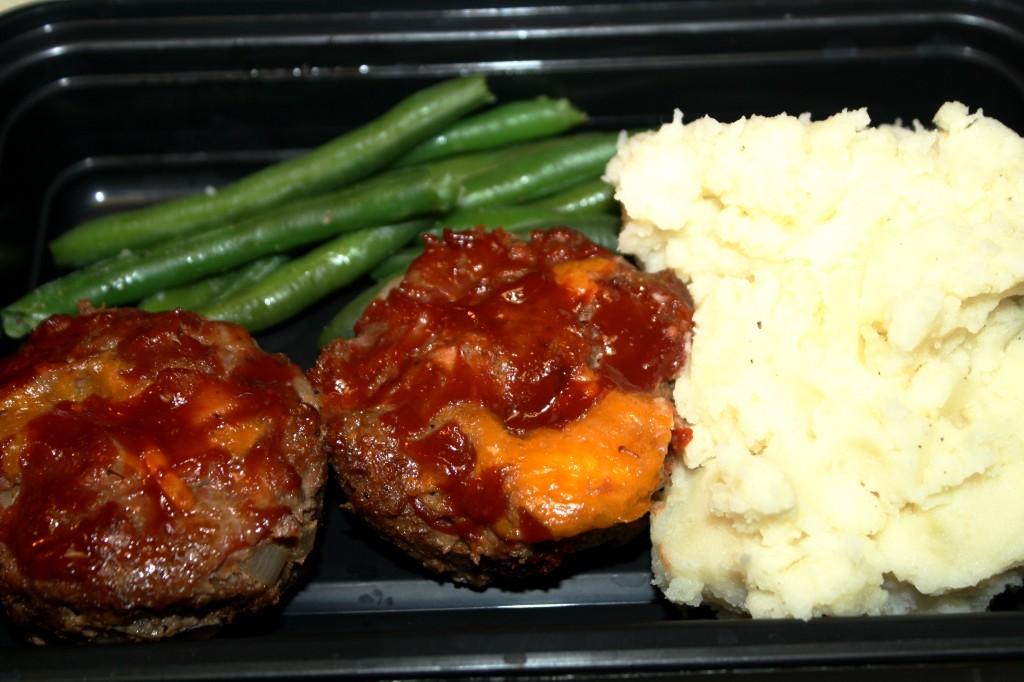 Personally, I'm not a big fan of red meat. I have actually tried to eat it on a few separate occasions and I cannot seem to develop a taste for it. It's also not about any health concerns, its just that I'm an extremely picky eater. I won't even eat ground turkey because while logically I realize it's made of turkey the resemblance it has to ground beef is too much for me.  Anyway – I try not to let my stubbornness interfere with my cooking and my two favorite people in the whole world happen to love meatloaf so I had a feeling they'd be excited for this southwestern style recipe!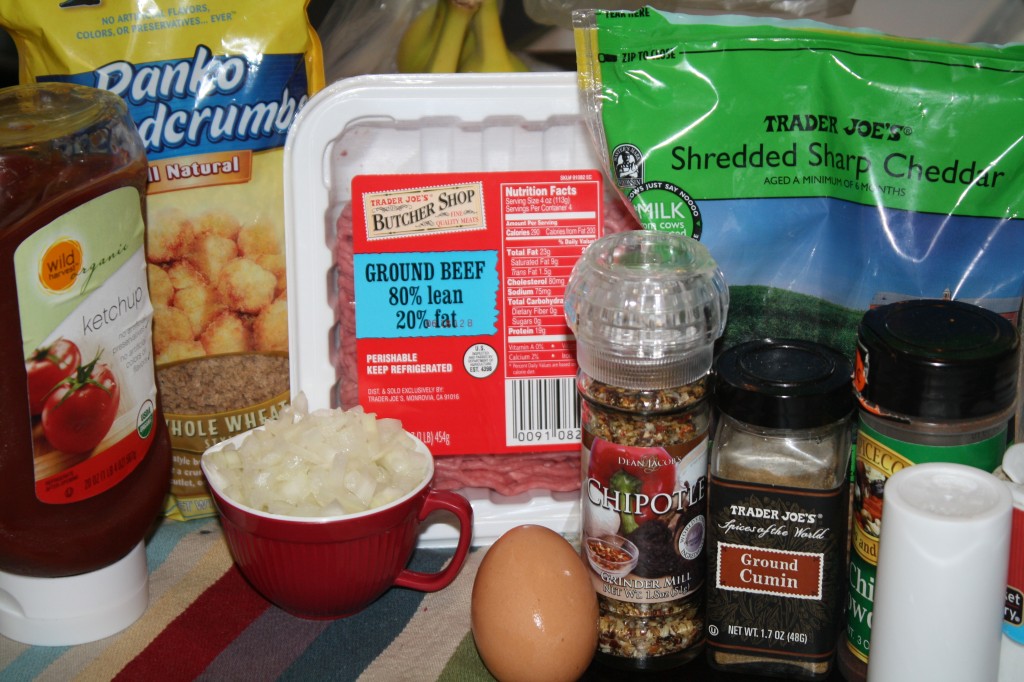 The flavors is this recipe really make up a great combination, you can look for chipotle pepper in the spice section of the supermarket. I actually bought mine from a local farmer's market but I know McCormick also makes their own.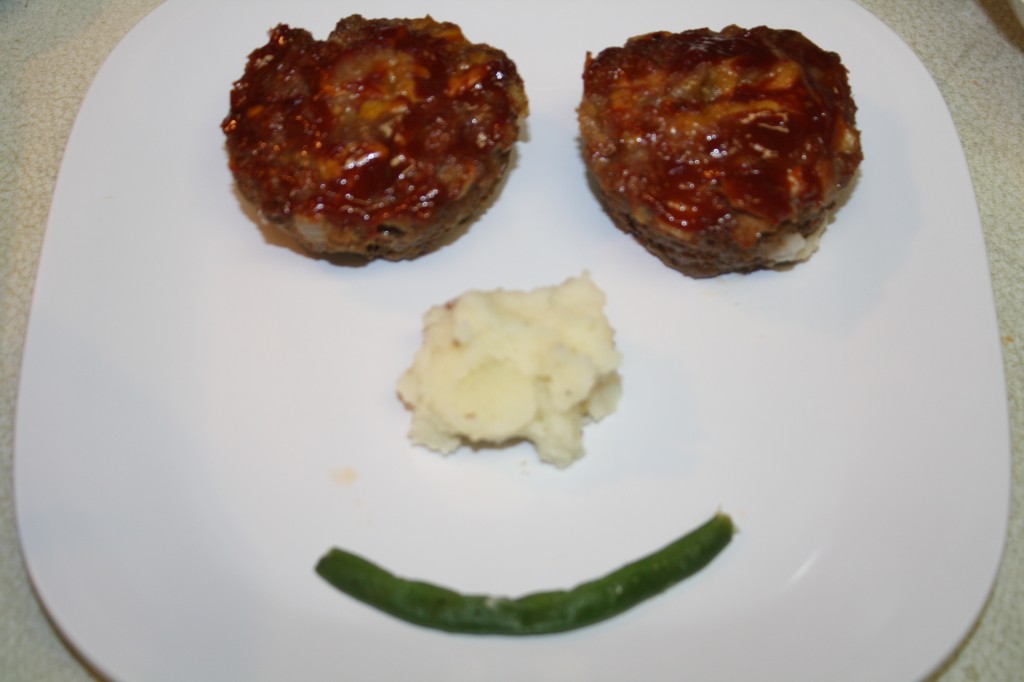 Mini-meatloaves are great because they cook a lot faster than one big loaf and it helps take the guesswork out of portion sizes. You could also use this recipe if you have a set of 4 mini-loaf pans, but I liked the idea of making them in muffin cups (idea inspired by Rachel Ray) and thought it would be something different to try. Plus, if you make mini-meatloaves you can also make mashed potatoes, green beans & then create a smiley face…
Cheddar-Stuffed Mini Meatloaves with Chipotle Glaze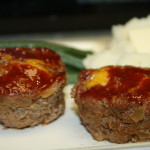 Adapted from, Eating Well Magazine January/February 2012
Instructions
Preheat oven to 400°.
Spray muffin pan with cooking spray.
In a large bowl, combine beef, onion, breadcrumbs, egg, 2 tablespoons ketchup, chili powder, cumin, salt and pepper; mix well. Divide the mixture into 8 even portions and place in muffin pan.
Make an indentation with your finger down the center of each meatloaf and stuff with 1 tablespoon of cheese. Pinch the edges closed to seal.
Combine the remaining 4 tablespoons ketchup and chipotle pepper in a bowl; spread over each loaf.
Transfer the muffin pan to the oven and bake until done, about 20-30 minutes.
NUTRITION FACTS (from EatingWellMagazine): Serving Size: 2 mini meatloaves, Per. Serving - CALORIES 382, FAT 17g (SAT 7g, MONO 6g,); PROTEIN 37g, CARBOHYDRATES 18g, FIBER 2g,
Print