"Traveling – it leaves you speechless, then turns you into a storyteller." – Ibn Battuta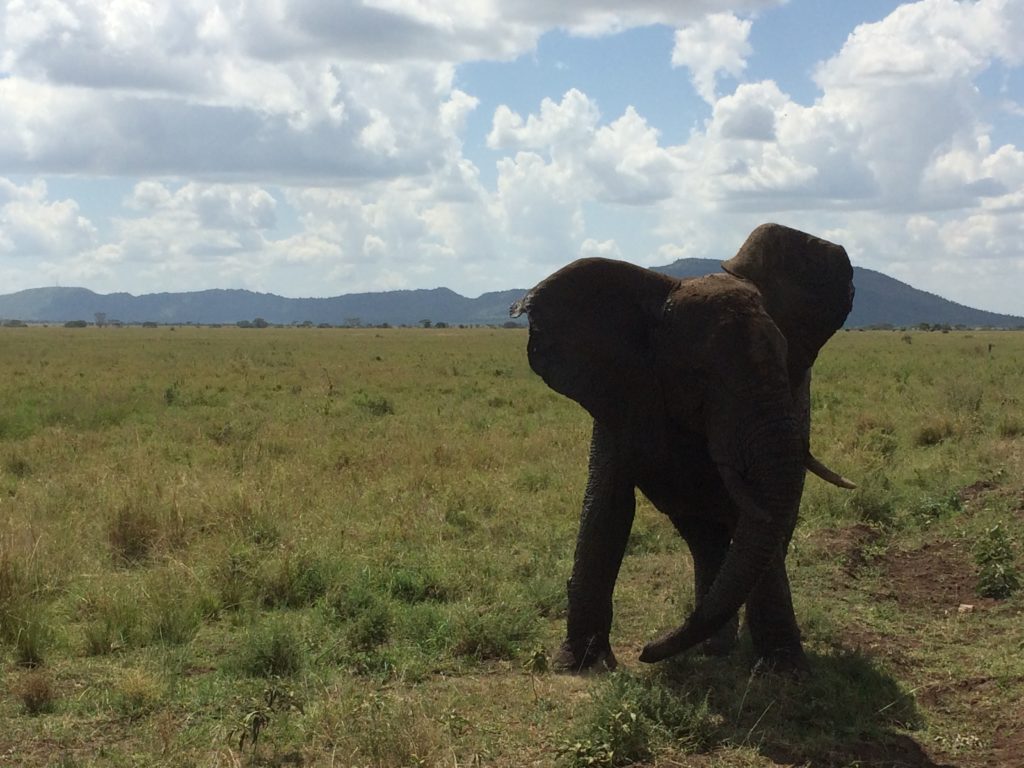 When my husband and I returned from our honeymoon we spent time unpacking and placing all the gifts and souvenirs we brought back on our dining room table. I remember unwrapping all the colorful scarves and kangas, admiring the hand-crafted wooden animals, smelling the spices from Zanizbar and untangling all the clothing we packed in our bags. We bought specific gifts for our family and close friends and I remember how much fun we had in Stone Town picking out a special gift for each person.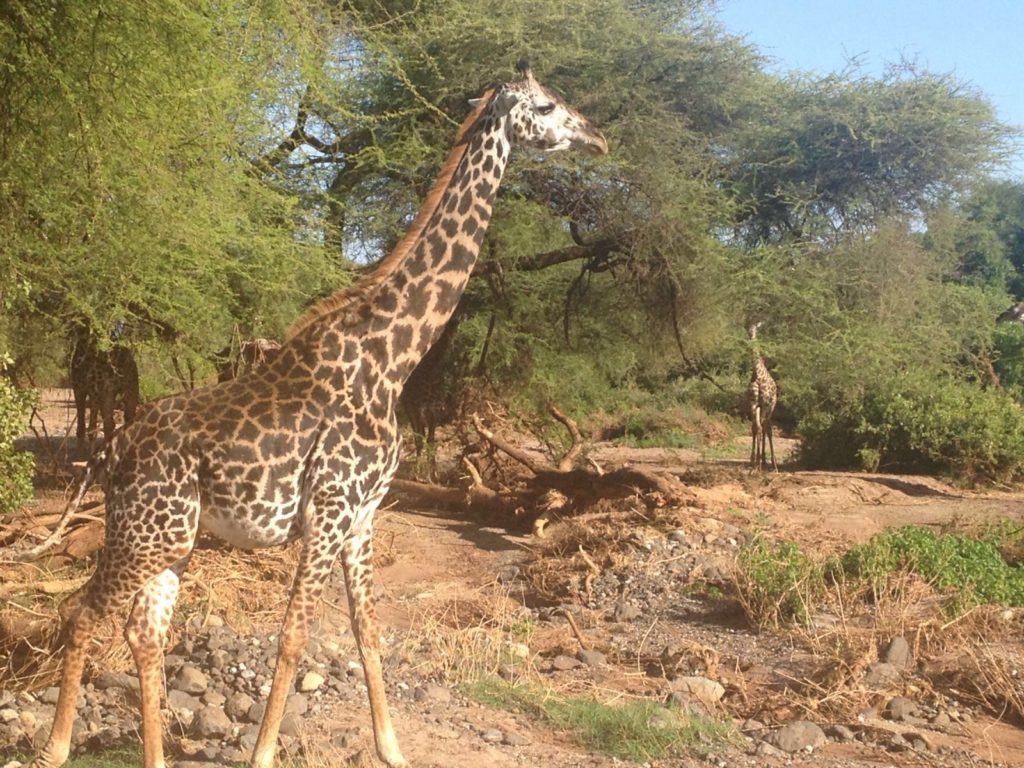 Of course we also bought a few gifts for ourselves, and I immediately opened the african pride tea I drank almost every day when we were in Tanzania. Although the tea is probably one of my most treasured souvenirs, I don't think any gift can measure up to the stories we brought home with us. Stories which involved adventure, excitement, anticipation, wonder and joy. Stories of our family history, learned in English, Swahili, and marked by tears of joy and the universal language of laughter.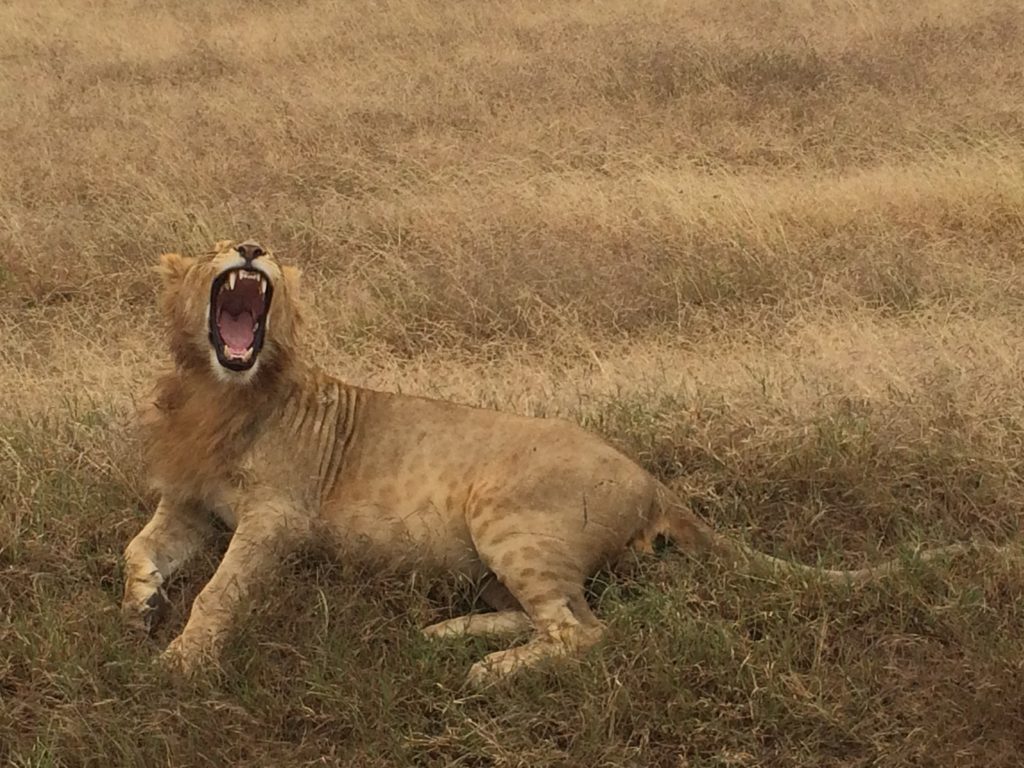 The first few days we were back home it almost felt like we couldn't find the words to describe our experiences, but it didn't stop us from trying. We reconnected with our families by describing the adventures of our five day safari. We shared the gruesome but awe-inspiring action of seeing a real lion hunt, and watching leopard cubs playing in the savannah, or the time we saw birds catching prey, and witnessed a herd of elephants traveling together on the hills in the Serengeti. The whole experience of seeing wildlife in their natural habitat was incredibly beautiful. The views of the national parks were breathtaking, and we truly felt like we were in a different world. Which, we quickly realized, we were.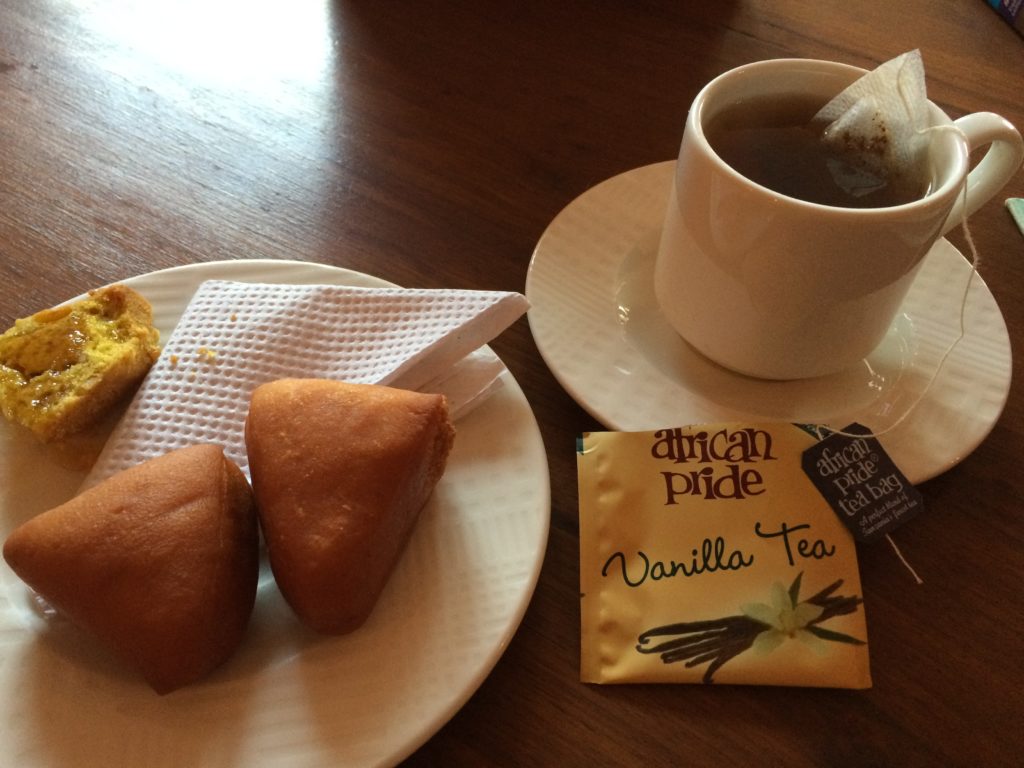 As is true to my nature, woven in all my stories of our travels was what we ate – and why it mattered to me. I described the traditional African pancakes we ate at our B&B in Moshi, drinking vanilla and ginger tea with mandazi after a long day's drive through Ngorongoro crater, writing in my journal looking out at the view of mountains from our hotel room. While our time in Tanzania was mostly spent as vegetarians (as we were being overly-cautious tourists on our first international trip) by the time we got to Zanzibar and were being fed by family, we had no choice but to try everything on our plates. Twice.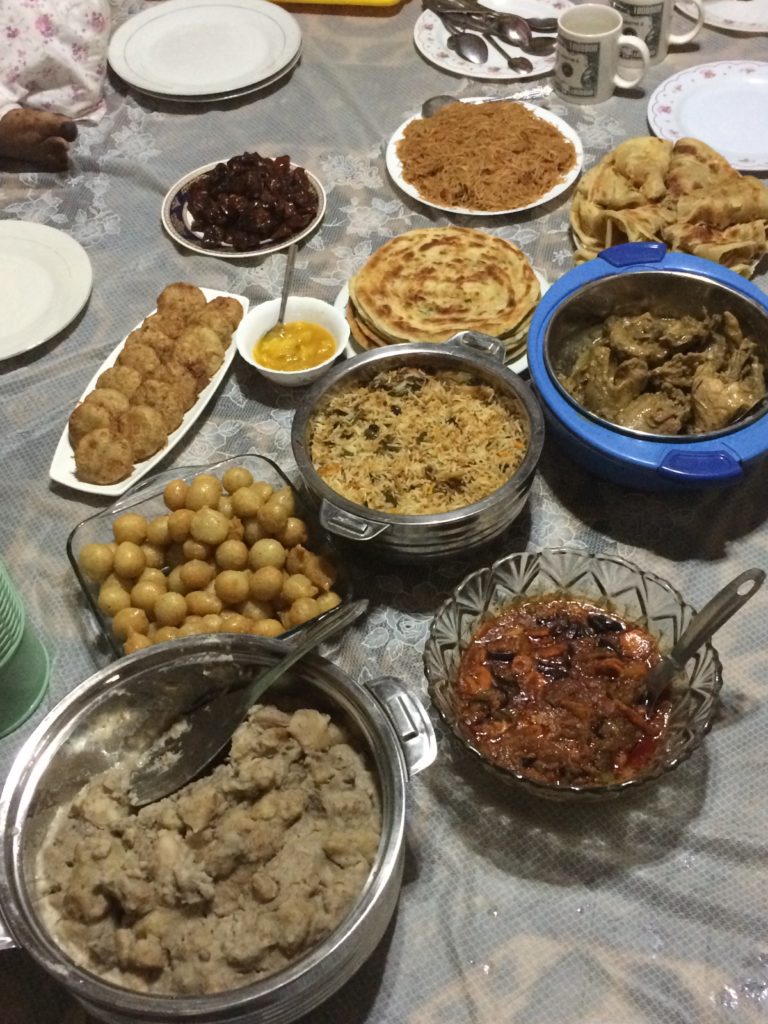 When we arrived in Zanzibar my husband's aunt had a huge plate of rice pilaf waiting for us and it was the ultimate comfort food. Our bodies were sore from hiking on mount Kilimanjaro the day before and we were a little groggy from the flight – so rice & meat seasoned with traditional Zanzibar spices really hit the spot. It was also the first meal we ate with family we were meeting for the first time. Although the language barrier was a struggle at first, we smiled and laughed and the connection of good food and appreciation for one another was certainly felt by all.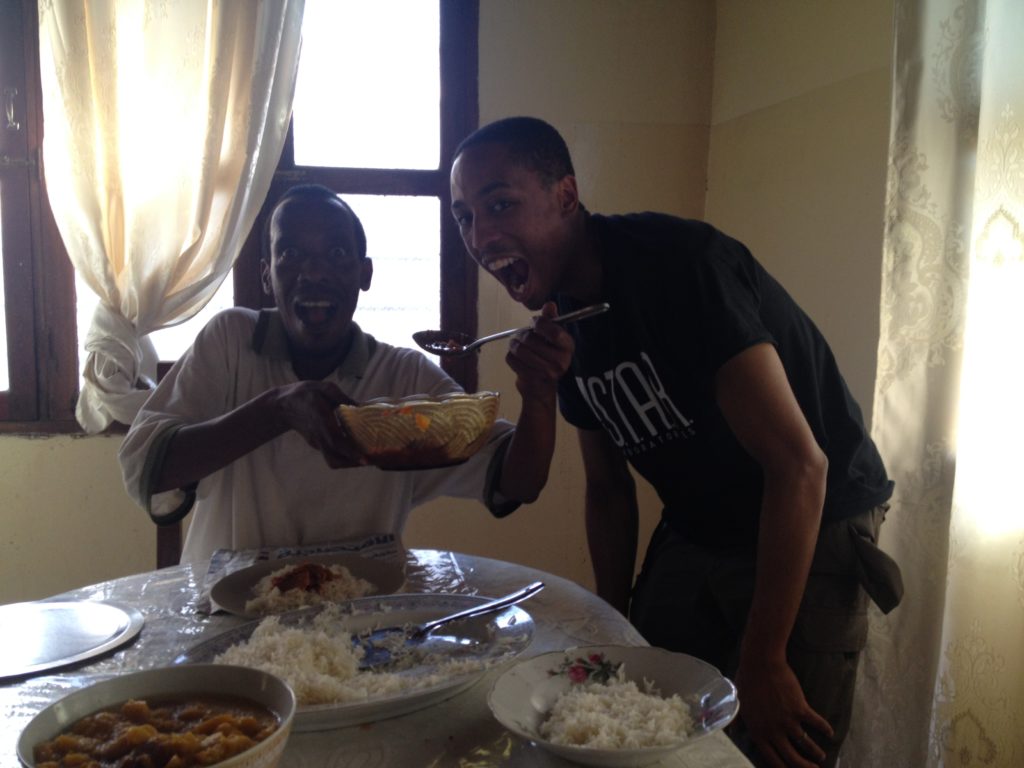 I don't think I realized it at the time, but looking back I am truly grateful that we were able to stay with family in Zanzibar. Not only did we feel safe, but we were able to walk the same roads as my mother- in-law did growing up. We saw the homes that held generations of our family. We played with cousins and learned about their schools.  And the food – of course, was my favorite part. Always homemade and always being offered to us.  We ate all the traditional breads: mandazi, chapati (vegetable and plain), kaimati, and all the traditional meat dishes: pilaf, beef skewers, mchuzi…you name it – we ate it. While Chapati was something I ate almost every other day in Zanzibar, one my favorite snacks was the homemade Sambusa.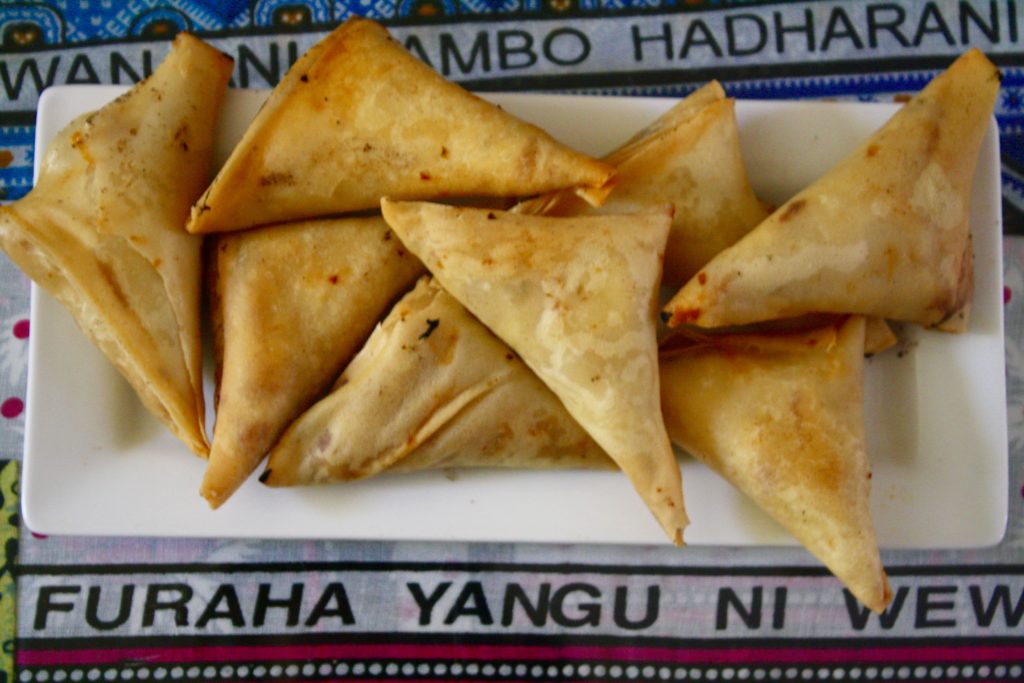 Sambusa is a traditional African pastry which are served at weddings, during Ramadan or as a popular appetizer. Sambusa is traditionally a fried pastry filled with spices, ground chicken, beef, lamb, or vegetables and are usually triangular-shaped.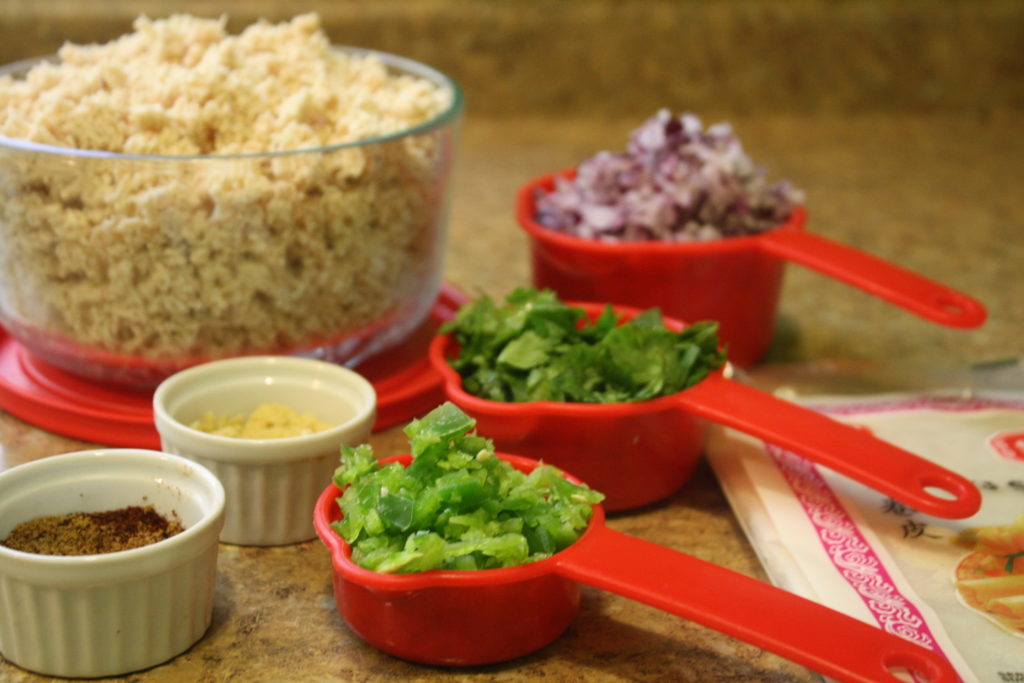 This is a family recipe that uses ground chicken, red onion, hot pepper, fresh cilantro and spices to create a spicy but delicious filling.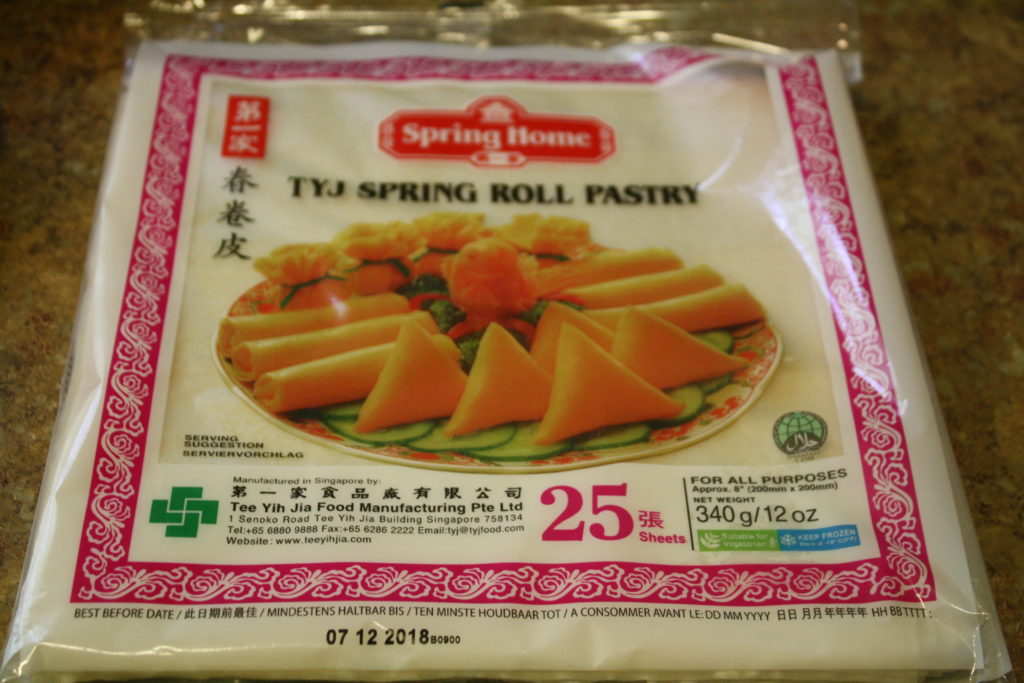 There are many recipes to make your own dough, but I tend to go the easier route and use pre-made spring roll sheets. They're really easy to use and they fry up nicely. I usually cut each sheet in half, and use two thin sheets per sambusa. For this recipe I can usually make about 20-25 sambusa pastries.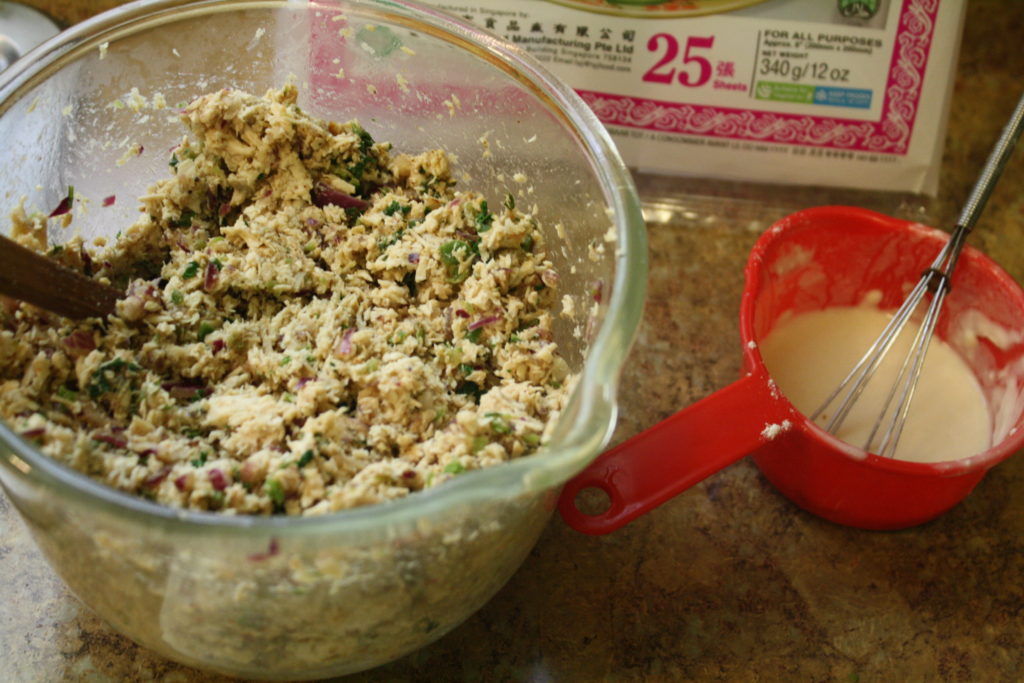 Once the ground chicken mixture is prepared, I make a small mixture of flour and water to use to "seal" the spring roll sheet shut so the mixture won't fall out while frying. Rolling the sambusa takes a bit of practice but you start by placing about two tablespoons of chicken mixture on the bottom edge of the spring roll sheet. Next, fold over the mixture to the edge of the spring roll sheet and fold up towards the top. Continue to fold until you create a triangle shape, and then use the paste mixture to seal. The sambusa should be rolled as tightly as possible.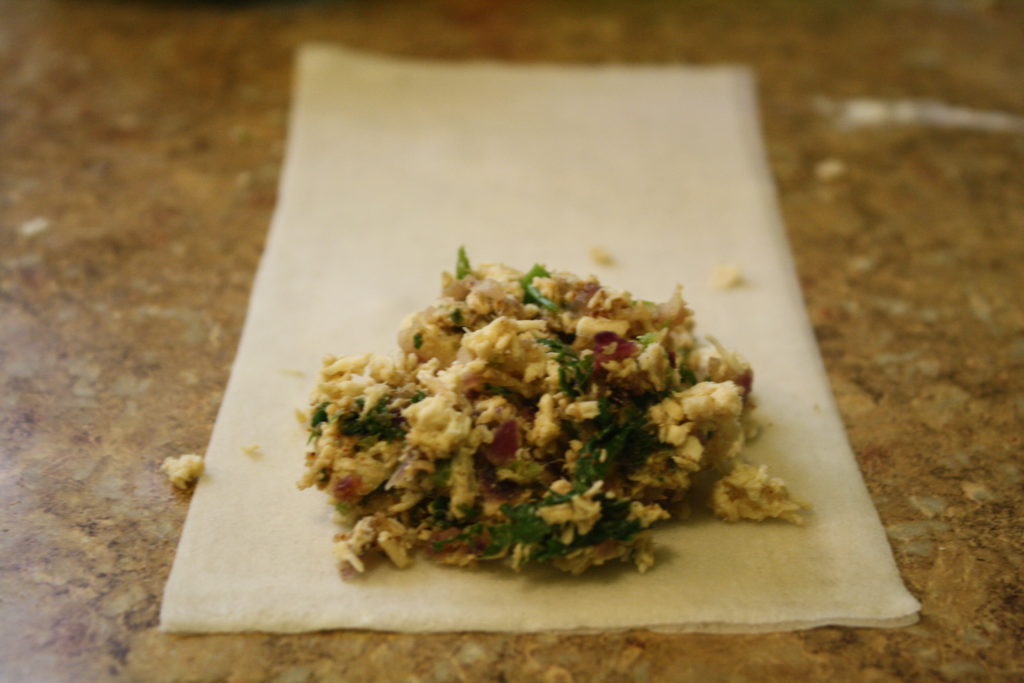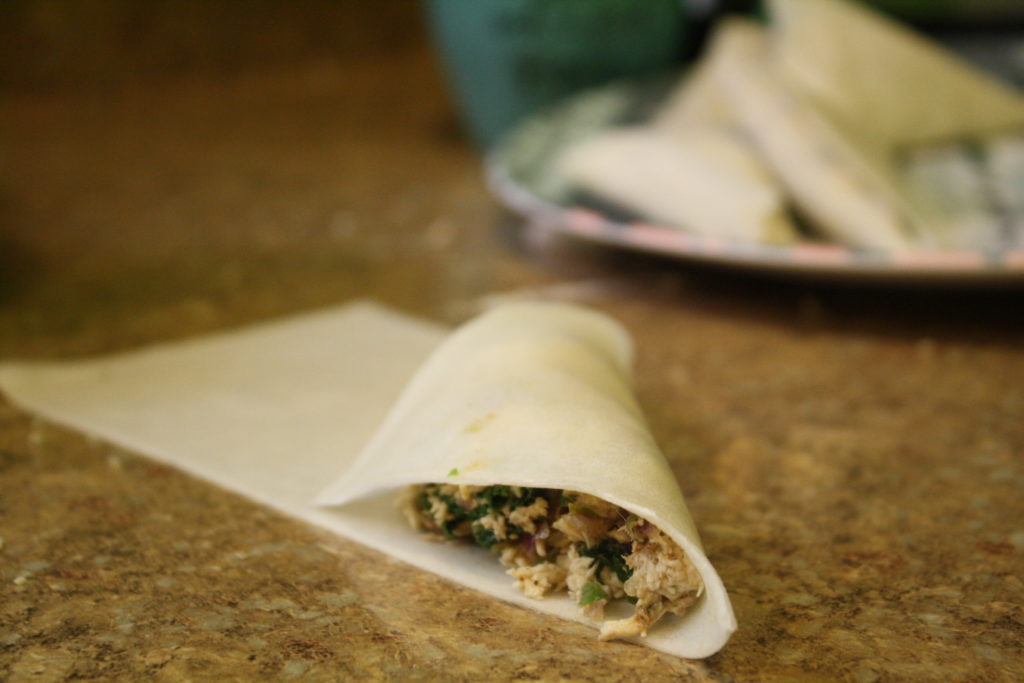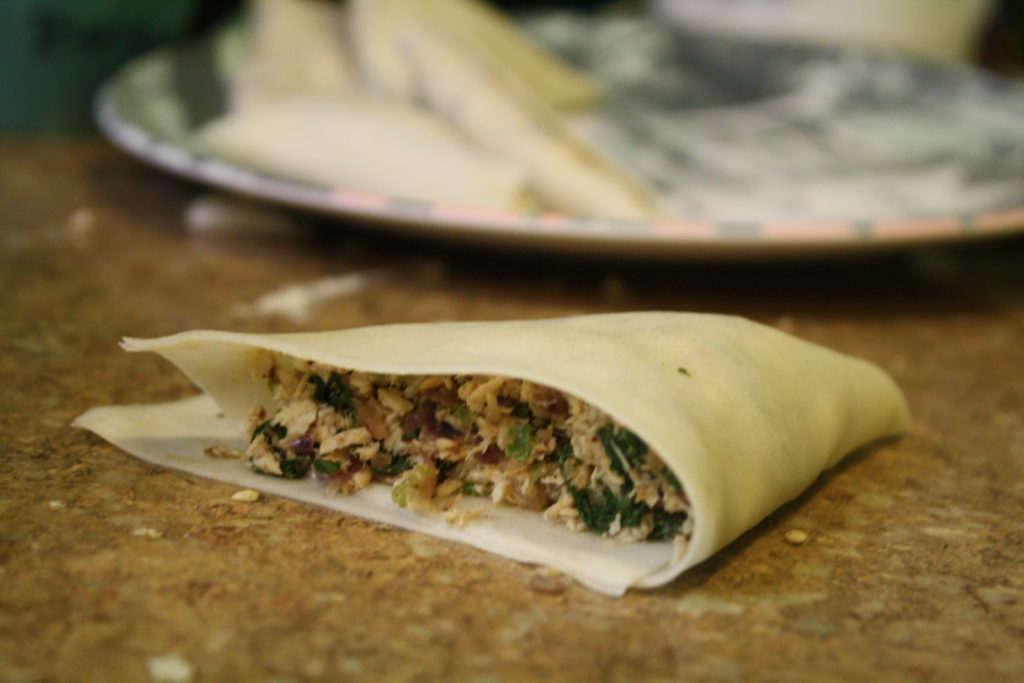 Place the finished pastries on a plate or baking sheet until ready to fry in oil.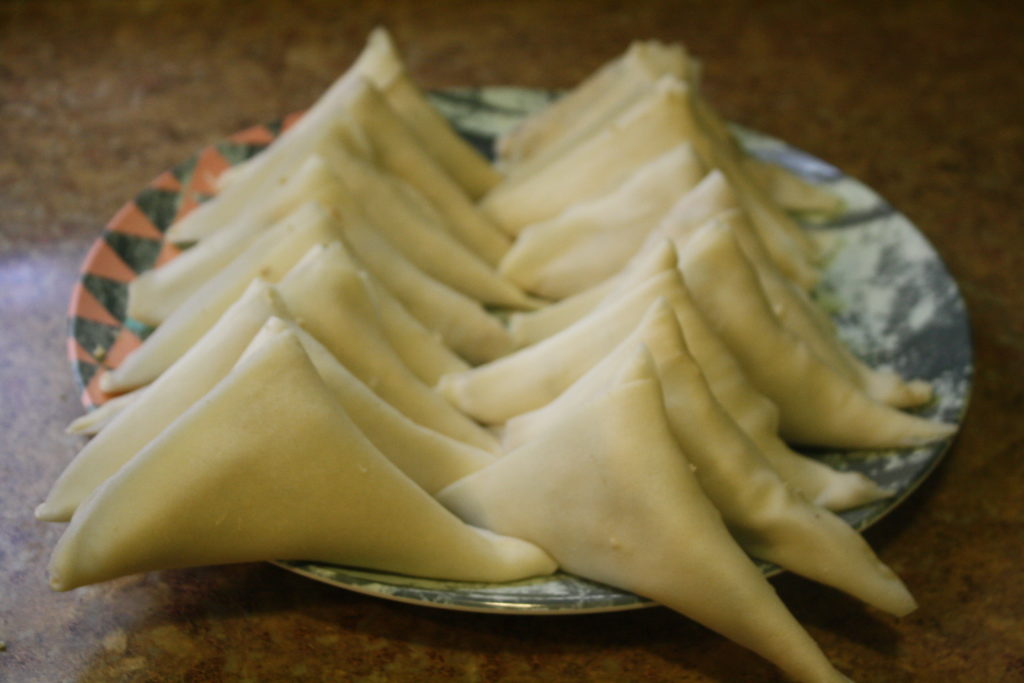 Heat the oil in a large skillet on high and fry sambusa for about 4-6 minutes on each side until golden brown. Drain on a paper towel and continue to fry the remaining sambusa.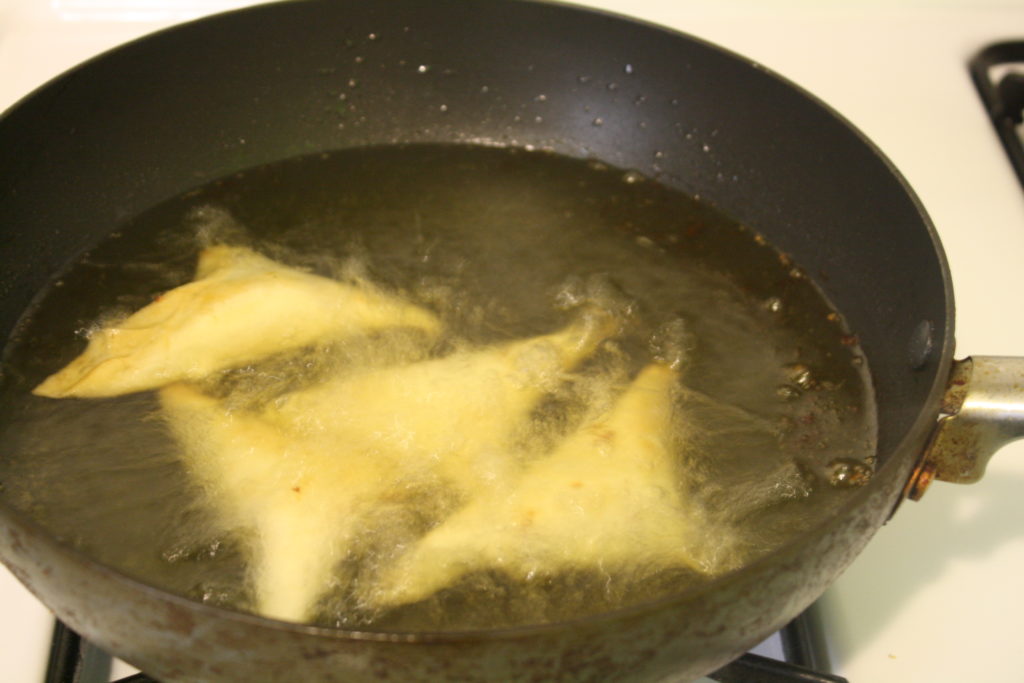 We often don't realize how important food is to a culture, and how it helps us connect to others. We often take it for granted, and eat hastily so that we can do other things. One of the things I loved about Zanzibar was their favorite saying "Pole, pole." Which means in Swahili, "slowly, slowly." It's not just a saying, it's a lifestyle. For me it means slowing down, paying attention, setting aside time to be with family, learn from one another, share a meal together and appreciate one another's company. With this recipe, I'm grateful I'll be able to share the culture of Africa with others and to remember our trip and the moments spent with our family halfway across the world.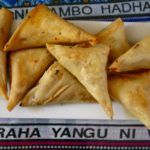 Chicken Sambusa + Africa Trip Part I
This chicken sambusa recipe is a quotablekitchen original family recipe.
Ingredients
Instructions
To create the minced chicken, boil three chicken breasts (approximately 1 lb) until done. Then pulse the chicken in a food processor until minced and set aside in a large bowl.
Heat 1 teaspoon oil in a pan and saute the red onion, chile pepper and spices for a few minutes until mixture is soft and spices are incorporated.
Mix the vegetable and spice mixture in with the chicken. Add the fresh cilantro and mix until thoroughly combined.
In a small bowl mix 1/4 cup flour and 1/4 cup water to create a paste. Set aside.
Taking two of the cut spring roll sheets at a time, lay on a flat surface.
Scoop two tablespoons of chicken mixture onto the spring roll sheet and fold to the right corner to line up with the edge of the spring roll sheet.
Fold the sheet upwards and continue folding to create a triangle.
Use a little dab of the flour/water paste to seal the sambusa and set aside. Repeat with remaining sheets/chicken mixture.
 Pour oil into a deep dish or frying pan set on high.
Fry 4-5 sambusa at a time, for approximately 4-6 minutes on each side or until golden brown. Drain on a paper towel and set aside. Continue frying remaining sambusa.
Serve warm.