"Travel does not exist without home…if we never return to the place we started, we would just be wandering, lost. Home is a reflecting surface, a place to measure our growth and enrich us after being infused with the outside world." – Josh Gates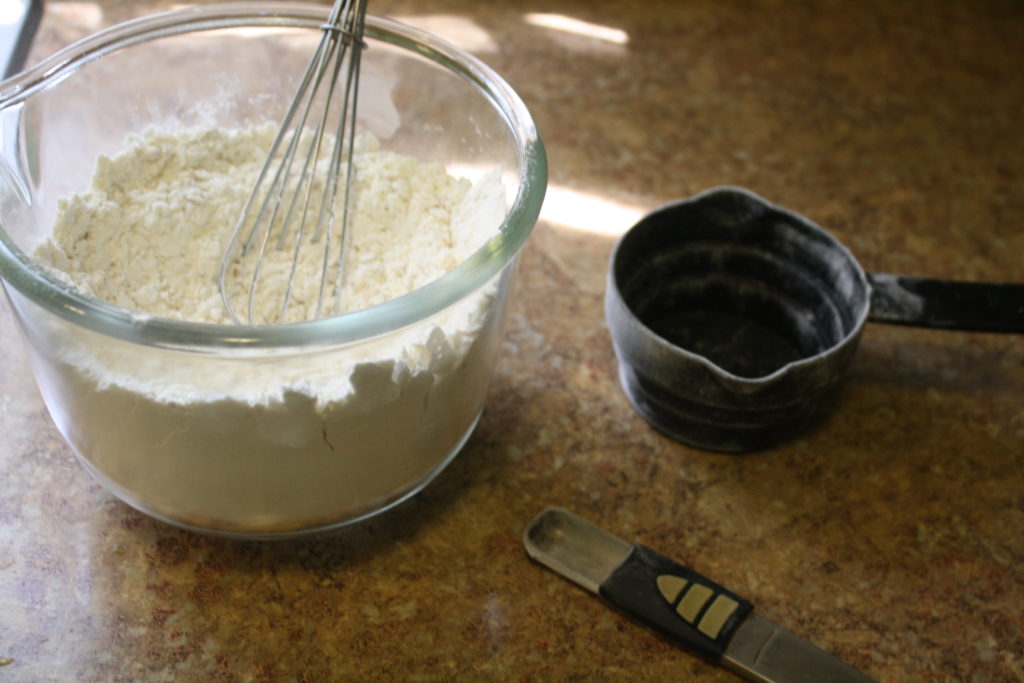 When I look back at the past few months, I will always remember the month of May as a time of celebrations and the month of June as a time for adventure. In May, I celebrated a graduation, two birthdays, and two wedding ceremonies. In May, I married my best friend (twice!), ate the best wedding cake I could have possibly imagined and danced the night away with our closest friends and family.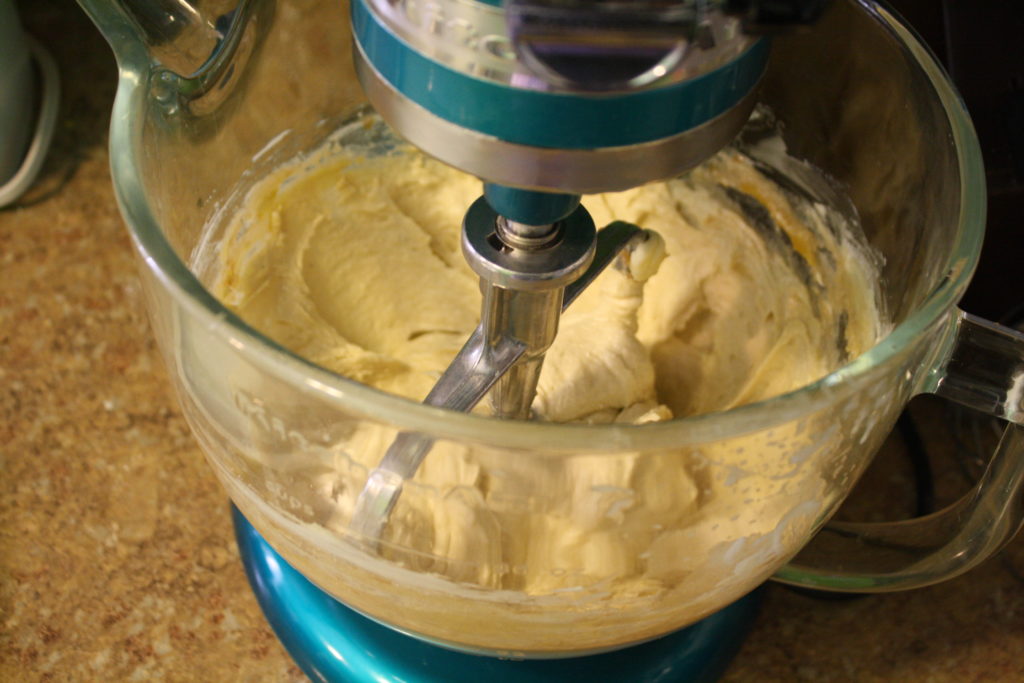 Three days later, my husband and I boarded a plane bound for Africa and spent the next few weeks traveling and exploring Tanzania and Zanzibar. The memories we have of our time there will always be treasured because it truly was an adventure of a lifetime.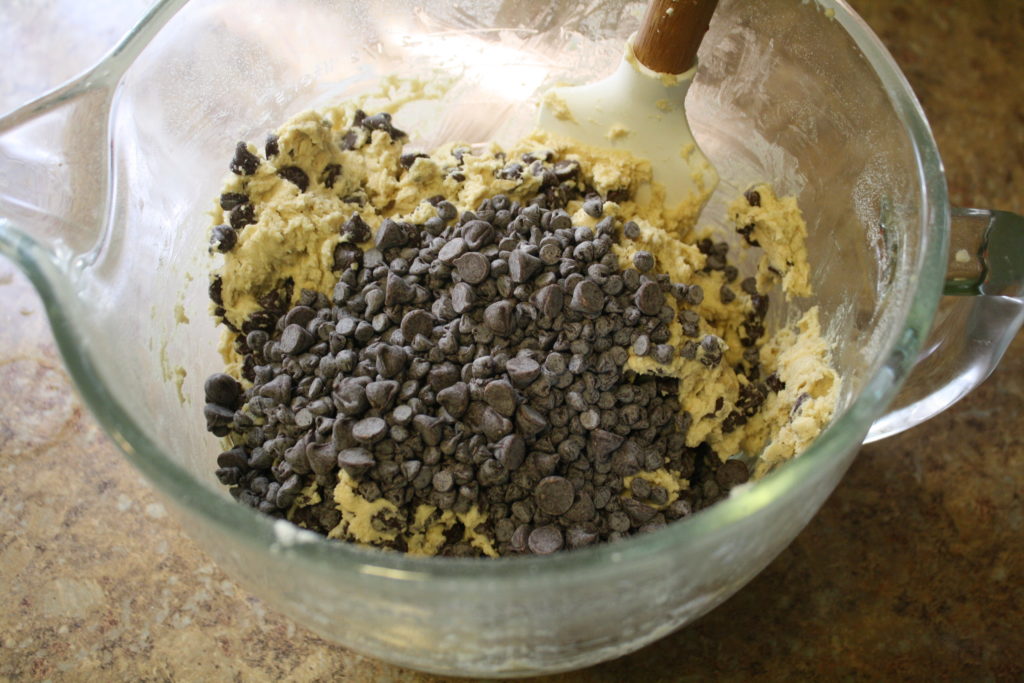 Which brings us to July…a month of relaxing and catching up. After being away for so long, we were both grateful to have the comforts of home waiting for us when we got back. For me, that meant baking. As much as I loved Africa and all the great food we had – I missed desserts. Those good old American, chocolatey, warm, right-out-of-the-oven delicious desserts.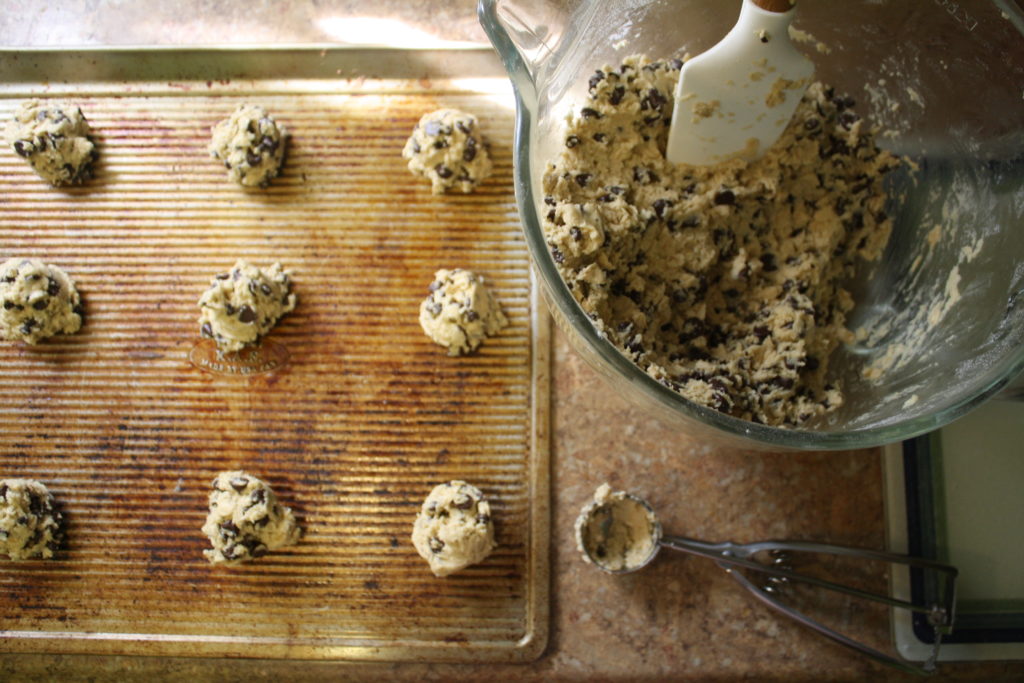 After recovering from the jet-lag and the sheer exhaustion of traveling across the world – I found my way back into the kitchen and soon realized how much I missed baking. I was finally able to use my new KitchenAid mixer that I got as a bridal shower gift from my mom and sister. I was also able to start baking some recipes I had wanted to make for so long but never had time between wedding planning and packing to try them.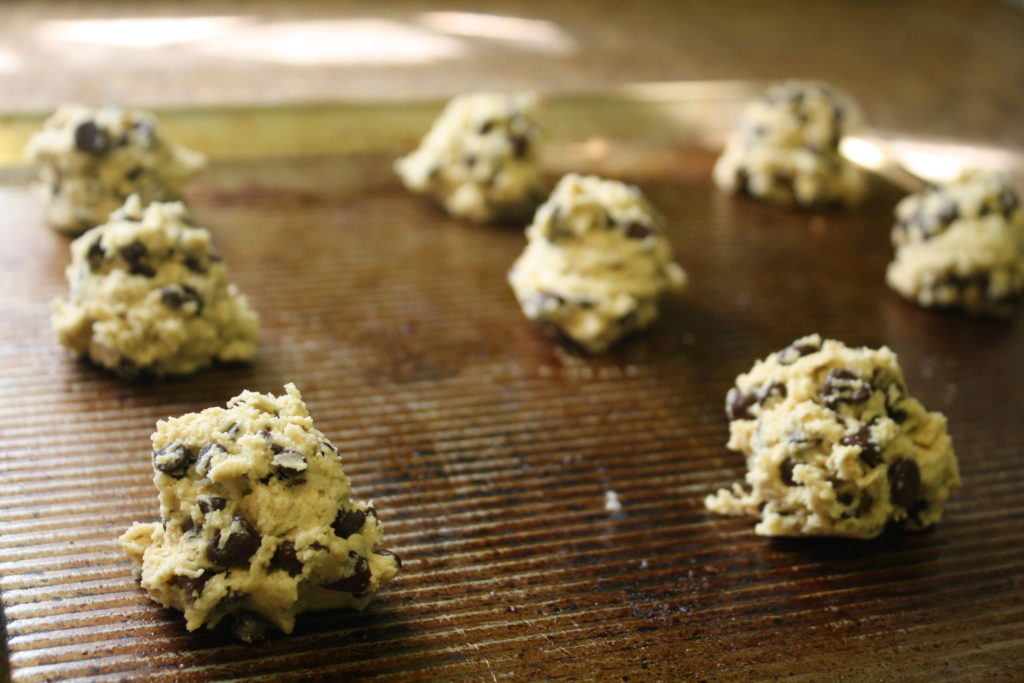 This recipe is a delicious twist on an old classic. Not only is it a chocolate chip cookie, but the added oatmeal texture really kicks it up notch. In my opinion, nothing beats eating a cookie fresh out of the oven when the chocolate chips are melting and the cookie is warm in your hands.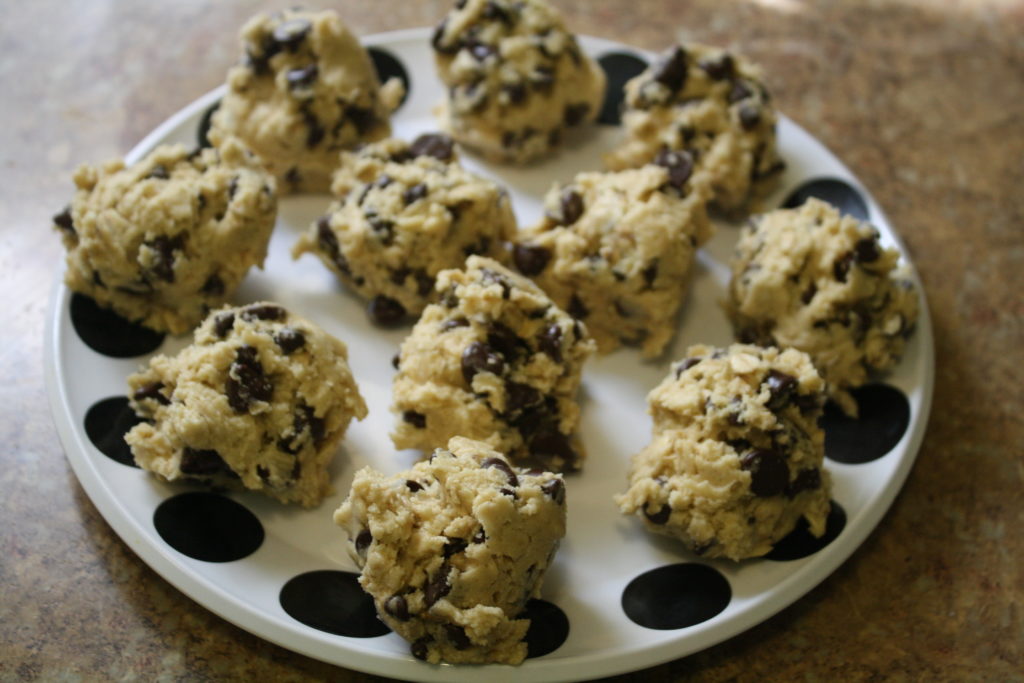 Whats really great about this recipe is that you can make small bite size cookies or large bakery style cookies. A muffin scoop (about 1/4 cup of dough) is ideal for approximately 20 large bakery-style cookies. A tablespoon cookie scoop will make about 50 medium-sized cookies and a teaspoon cookie scoop will yield 100 small cookies. It just depends on the size and how many cookies you want. I usually go with the medium size for this recipe. I also sometimes add a mixture of regular sized semi-sweet chocolate chips and mini semi-sweet chips for a fun twist.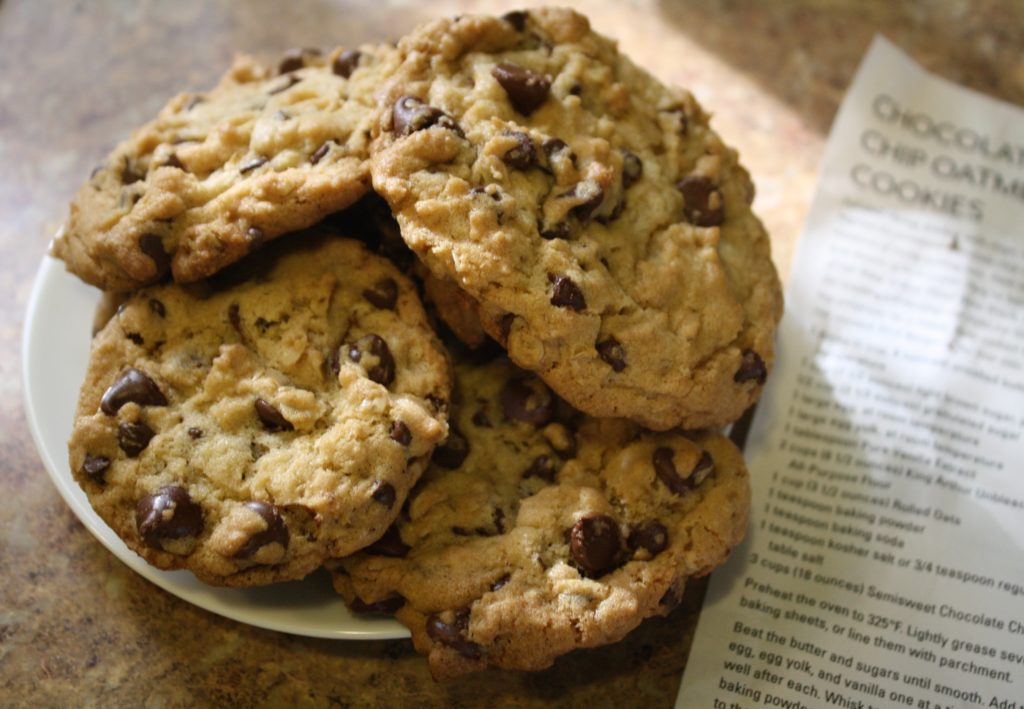 This cookie dough also freezes really well – I always put extra in the freezer so I can have these cookies ready in 10 minutes when my sweet tooth calls. Just pop the dough out of the freezer and into a preheated oven and you'll have warm, delicious cookies ready before you know it.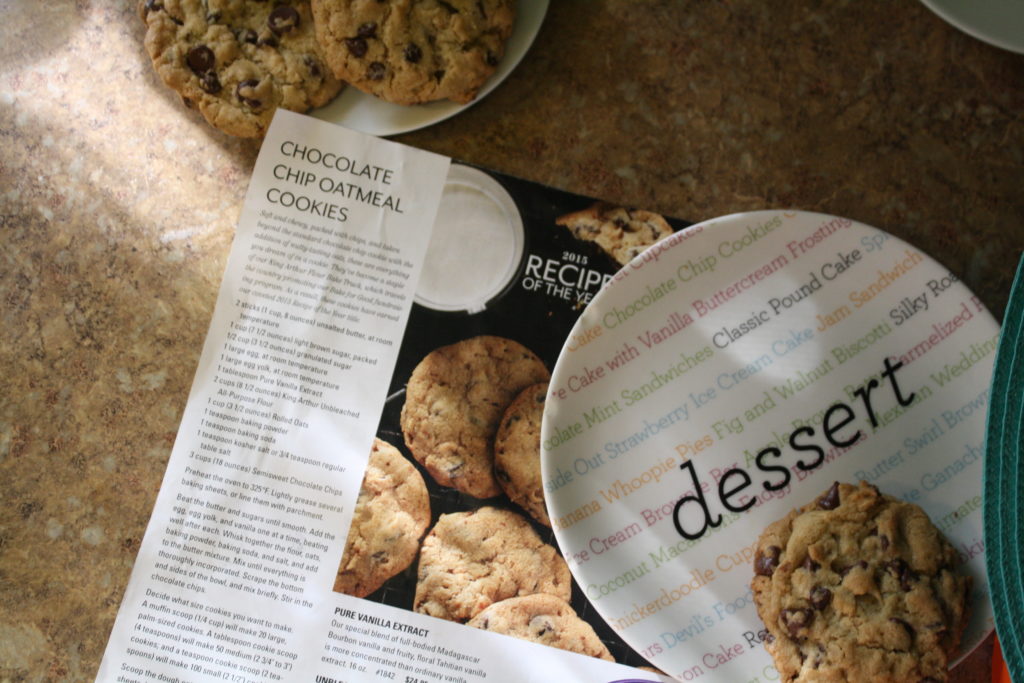 Now that my husband and I have had a taste for traveling – we definitely want to pursue more opportunities that will get us out exploring again. Although I know it'll probably be a little while before we can go on another long trip. So, until the next adventure- I'll happily spend my time in the kitchen, baking new recipes and creating new memories in my home with my husband.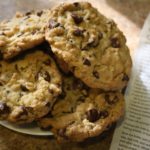 Chocolate Chip Oatmeal Cookies
Adapted from, King Arthur Flour Magazine 
Ingredients
Instructions
Preheat the oven to 325°F. Line cookie sheets with parchment paper.
Whisk together the flour, oats, baking powder, baking soda, and salt. Set aside.

Beat together the butter and both sugars until smooth.

Add the egg, egg yolk, and vanilla then mix until smooth. 

Add the flour mixture to the butter mixture and mix until thoroughly incorporated. Scrape the bottom and sides of the bowl and continue to mix for one minute. 

Stir in the chocolate chips with a rubber spatula. 

Use a cookie scoop to scoop the dough onto the prepared baking sheets, leaving about 1 1/2" to 2" between cookies.

Bake the cookies for 12 to 17 minutes (depending on cookie scoop size), until they're a light golden brown, with slightly darker edges. 

Remove the cookies from the oven, and as soon as they're set enough to handle, transfer them to wire racks to cool completely. 

Depending on the size of dough you use, this recipe will yield 2o-100 cookies.