"All you need is love. But a little chocolate now and then doesn't hurt." – Charles M. Schulz
Nothing else quite gets me in the spirit of Valentine's Day than Hershey's Kisses!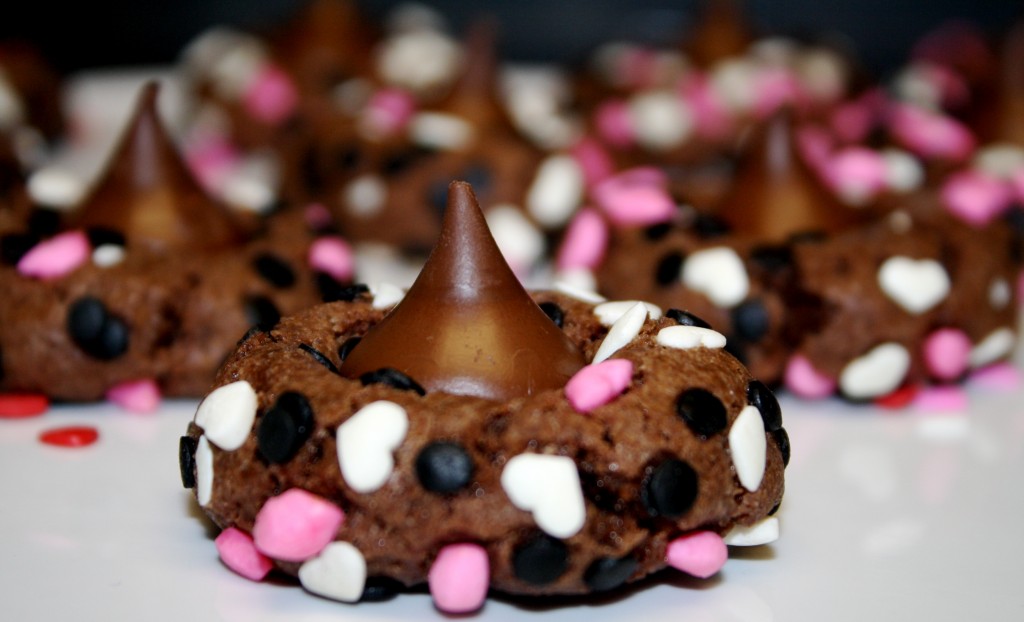 It's hard not to love Hershey's Kisses – am I right? These little treats have been around for quite some time and with each new flavor that is introduced they seem to get better and better. I still prefer the plain milk chocolate, but I certainly can't resist the chocolate & caramel combination!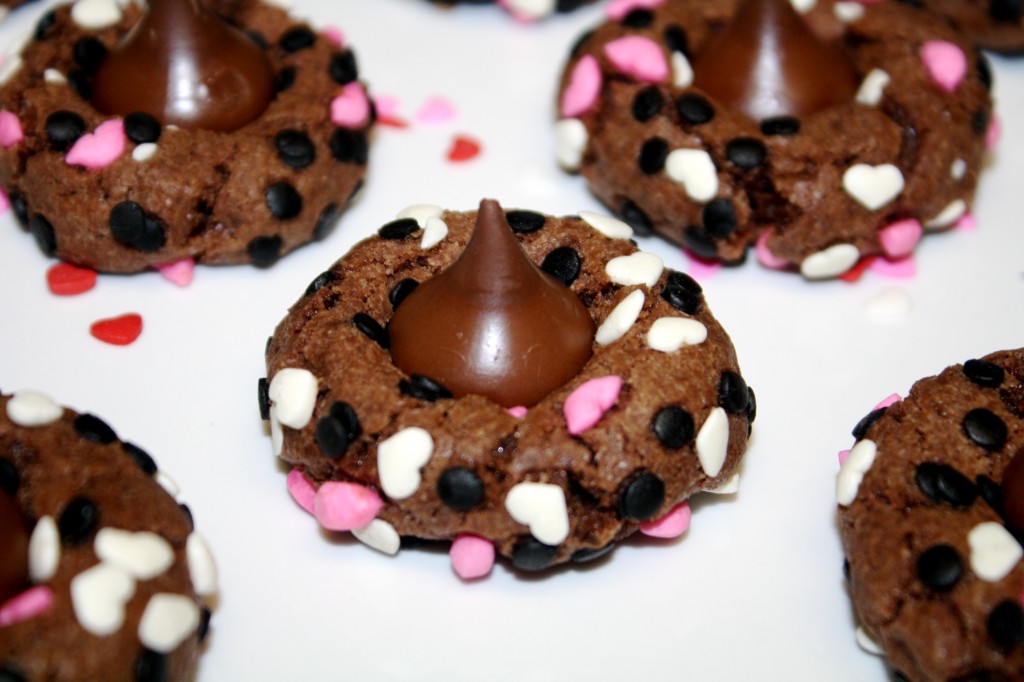 With such an outstanding reputation, you can't go wrong by pressing a Hershey's Kiss into a chocolate cookie. It's easy, delicious and a definite way to win over some hearts this Valentine's day!
Chocolate Kiss Cookies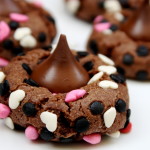 Adapted from, Hershey's and The Kitchen Is My Playground
Instructions
In a large bowl, beat together butter and sugar until well blended. Beat in egg and vanilla.
Stir together the flour, baking powder, salt and cocoa powder in a medium bowl until combined.
Gradually beat the flour mixture into the butter mixture in two additions until combined. Add milk, one teaspoon at a time, to help dough stick together.
Flatten dough into disc and wrap in plastic wrap. Chill for 1 hour.
Preheat oven to 350°F.
Roll dough into 1-inch balls, then roll in sprinkles (if desired) until balls are completely covered. Place on ungreased cookie sheets and bake for 9 to 11 minutes or until cookies are set.
Remove from oven and cool 1 minute. Press a Hershey's Kiss into the center of each cookie. Remove from cookie sheet to wire rack; cool completely.
Yield: about 20 cookies.
Print