"It's like peanut butter and chocolate. Each is great, but they're better together." – Richard Whitehead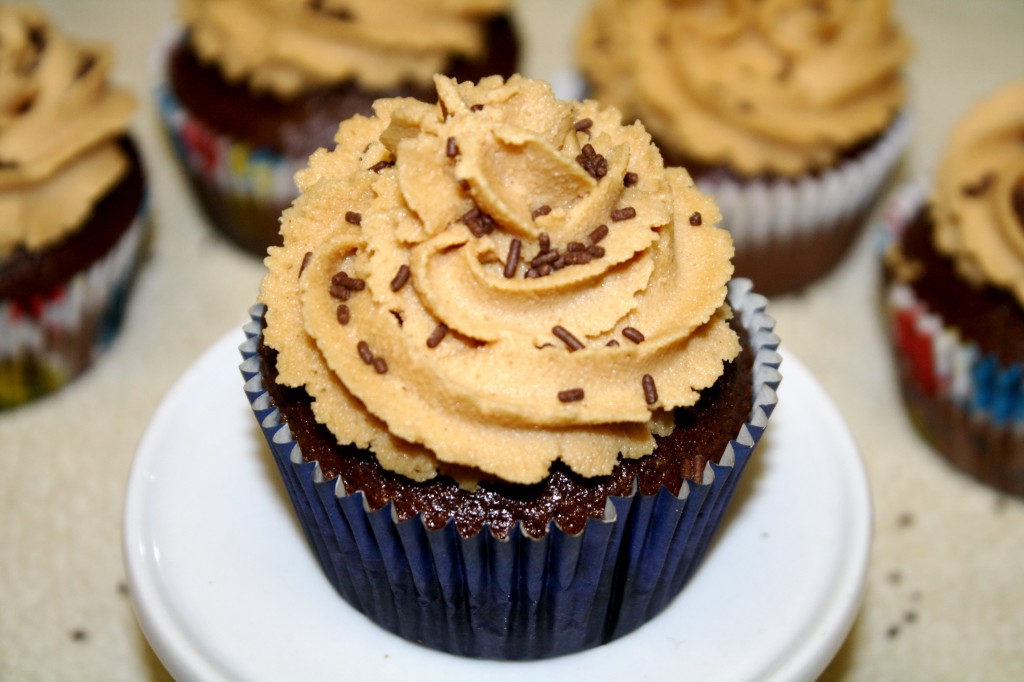 As I've mentioned previously, I'm the DBCB of the family.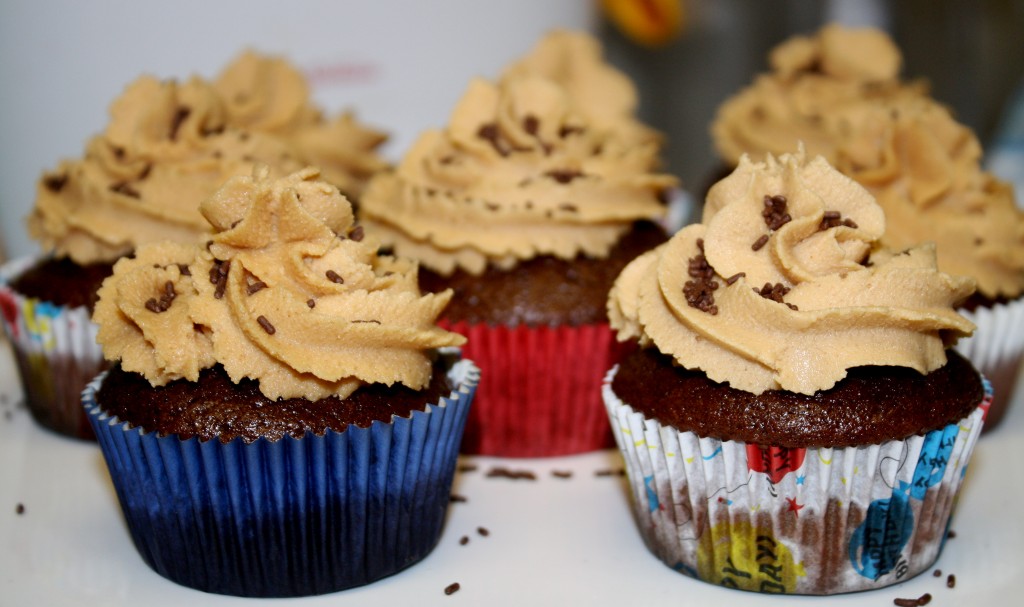 DBCB: Designated Birthday Cake Baker.
Sure, the title holds many responsibilities, but I'm more than happy to do it! I enjoy searching through my favorite cookbooks and websites to find the perfect recipe to celebrate a birthday. Plus, I always believe a homemade dessert adds something special to any occasion.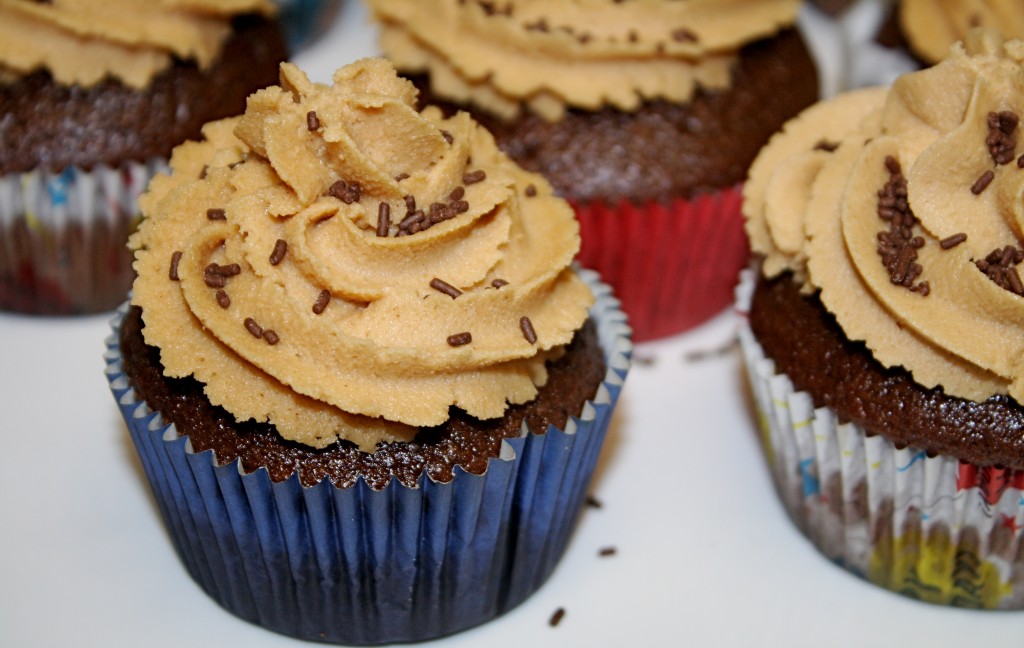 Last year for my own birthday I made a Chocolate & Peanut Butter Cake that had everyone asking for seconds, and thirds! This year when I asked my sister what she would like for her birthday she didn't hesitate in requesting something similar, and I knew exactly what to make for her. I decided to bake cupcakes using my go-to recipe from King Arthur Flour. I also used the same peanut butter frosting from my cake last year. It tasted even better than I remembered. This is the perfect recipe for anyone who loves chocolate & peanut butter!
Dark Chocolate Cupcakes with Peanut Butter Frosting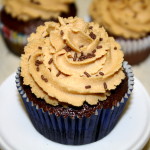 Adapted from, King Arthur Flour and All Recipes
Instructions
Preheat oven to 350° and line muffin tins with paper liners.

In a large bowl, whisk together all the dry ingredients (through the salt).

Make a well in the center and add the eggs, oil, and vanilla; beating with a hand mixer until smooth.
Gradually add the water into mixture, beating until smooth.
Pour batter evenly into prepared muffin tins (about 3/4 full).
Bake for 20-25 minutes or until toothpick inserted into center comes out clean.
Allow the cupcakes to cool and prepare the peanut butter frosting: in a large bowl, beat peanut butter & butter together until light and fluffy. Slowly beat in 1/2 of confectioner's sugar. Mix in one tablespoon of half & half or milk. Add remaining confectioners sugar and, if necessary, add more half & half until the frosting reaches a good consistency for decorating. I used a 1M swirl to decorate these cupcakes.
Note: *Can substitute Dutch-process cocoa.
Print