"Green strongly influences the heart and helps alleviate tension. Positive qualities associated with green are generosity, humility, and cooperation. Foods of the green vibration are all green fruits and green vegetables." – Tae Yun Kim, The First Element: Secrets to Maximizing Your Energy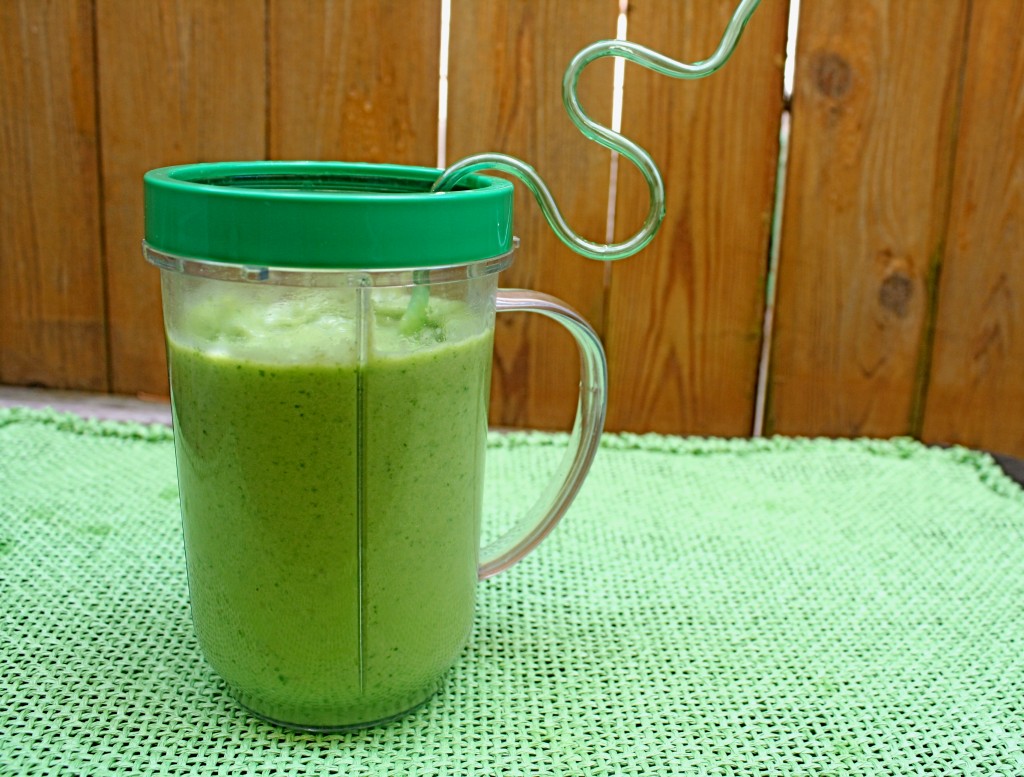 I've been wanting to try a green smoothie recipe for a while, but as much as I love smoothies it took me a little time to branch out try something new. Technically, an avocado is a fruit but I never thought about adding into a smoothie before, and I've discovered it's another easy way to add a creamy texture without using yogurt. I also added in some pineapple chunks to the smoothie, which gives it a little tropical flavor (which is much needed during these dreary winter days!) This smoothie is packed with healthy monounsaturated (heart healthy) fats and plenty of antioxidants from the spinach, but the best part? It tastes great!
Easy Green Smoothie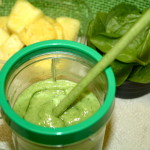 This recipe was given to me by one of my mom's co-workers (thank you!)
Ingredients
Instructions
Place all ingredients into a blender and process until smooth. 

Add more water depending on consistency (I like my smoothies creamy so I only used 1/4 cup water and 1 or 2 ice cubes).
Pour into a glass & enjoy!
NUTRITION FACTS (from MyFitnessPal): CALORIES 260, FAT 5.6g, 9 (SAT. 0.8g, POLY. 0.7g, MONO. 3.7g), PROTEIN 3.6g, CHOLESTEROL 0mg, SODIUM 32.3mg, CARBOHYDRATES  53.8g (FIBER 6.2g, SUGARS 35.4g).
Print