"Comfort food, so simple." – Alan Wong, Chef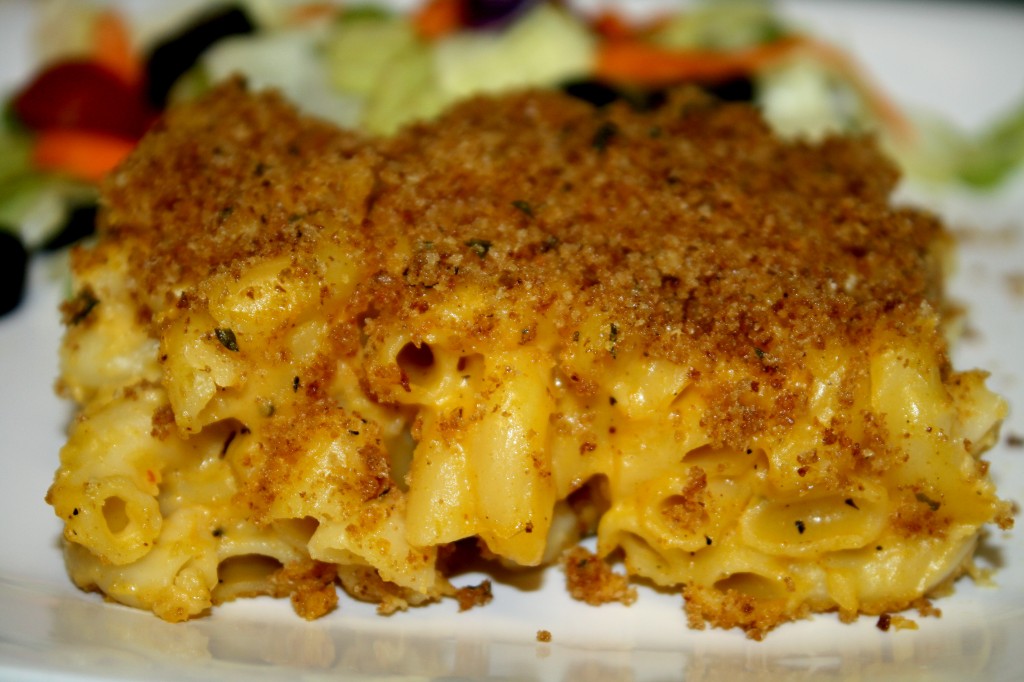 Mac & Cheese is definitely one of my all-time favorite comfort foods. That's probably an obvious statement since I've posted my other recipes Bacon and Broccoli Mac & Cheese and Bacon, Ranch, and Chicken Mac & Cheese. However, I realized it was time to share a Meatless Monday version! While a classic Mac & Cheese recipe would be perfect for Meatless Monday I wanted to find a recipe with some flavors of fall. And I thought to myself, "what could be more appropriate than pumpkin?"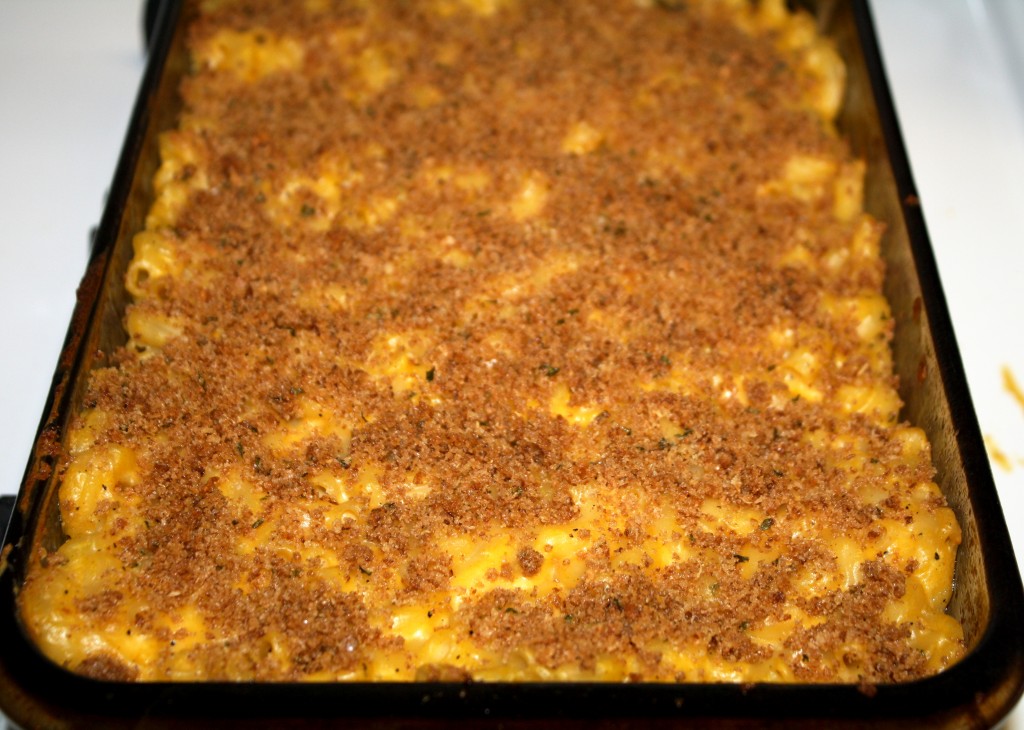 I'll admit I was skeptical at first. I've only used pumpkin in recipes for desserts or breakfast type dishes but part of the reason I started this blog was to step out of my comfort zone and try some new recipes! I was really pleased with the end result. Pumpkin adds a creamy, earthy flavor to this classic dish. I've used the basic buttered breadcrumbs method with a few other types of mac & cheese and it always yield delicious results! I thought it was a perfect topping for this recipe. Enjoy!
Easy Pumpkin Mac & Cheese with Buttered Breadcrumbs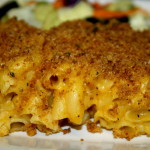 Adapted from, Inspired Taste.
Instructions
Preheat oven to 350°F.

Bring a large pot of water to a boil. Cook macaroni according to package directions; drain and set aside.

While macaroni is cooking, melt butter in a medium saucepan over low heat. Whisk in flour and stir constantly, about 1 minute. Add in 1 cup of milk and bring to a boil. Remove from heat and stir 1 minute or until thickened. Stir in salt, pepper, nutmeg, mustard and pumpkin puree. Add in 1 cup of cheese, stirring occasionally, until cheese is melted.

To prepare the buttered breadcrumbs: melt one tablespoon of butter in a small baking dish, then add in the 1/3 cup of whole wheat panko breadcrumbs. Mix well and set aside. 

Add macaroni into cheese sauce and stir until well-coated. Pour into a baking dish coated with cooking spray. Top dish evenly with buttered breadcrumbs.

Bake uncovered 20 to 25 minutes or until golden brown on top. 
NUTRITION FACTS: Yield 4 servings, Per Serving - CALORIES 460, FAT 20g (SAT. 12g), PROTEIN 17g, CARBOHYDRATES 54g, FIBER 2.9g, SODIUM 696mg, CHOLESTEROL 52.5mg.
Print