"A true friend finds a way to celebrate."  -Rionna Morgan, The Wanting Heart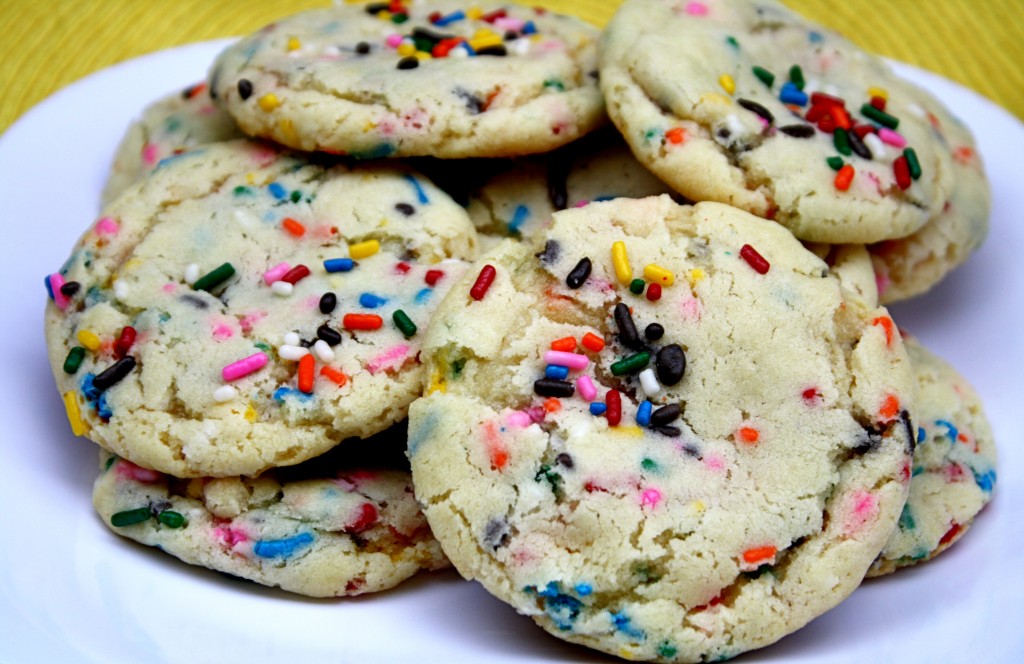 I've always been enthusiastic about celebrating birthdays, especially if I am given the opportunity to bake! One of my close friends' is having a birthday today and I wanted to bake something special to celebrate.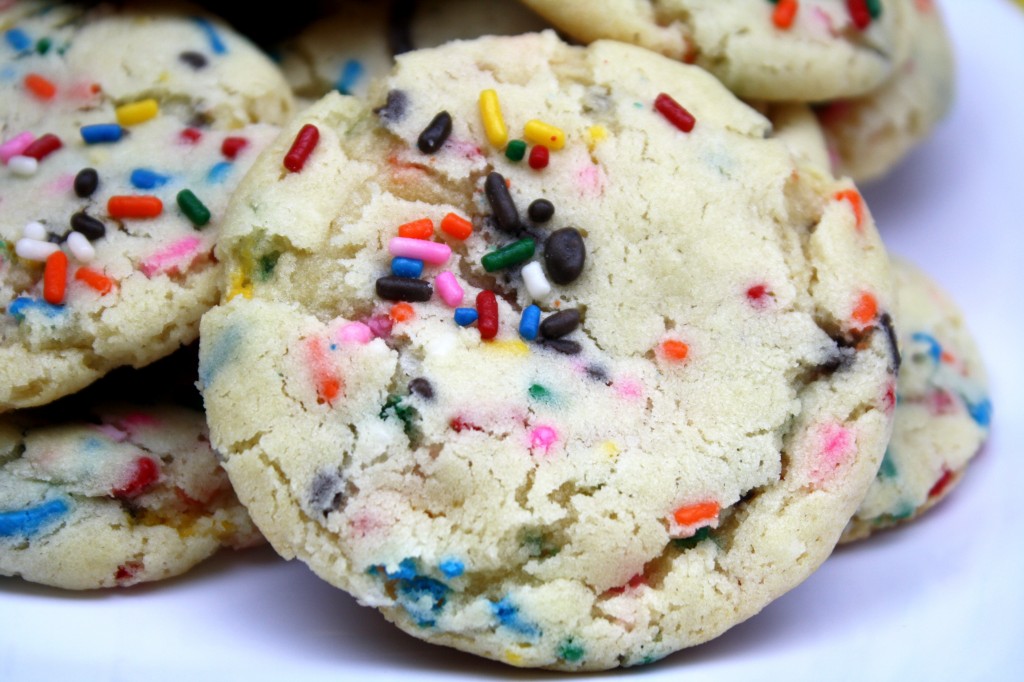 I've seen other bloggers host virtual baby showers or birthday parties and thought it was a nice idea. Although I wondered if the designated honoree sits at the computer and drools over the delicious treats other people make in their honor. I know I would.  Therefore, since my friend lives close enough I decided to not only bake in honor of her birthday, but send her what I was baking.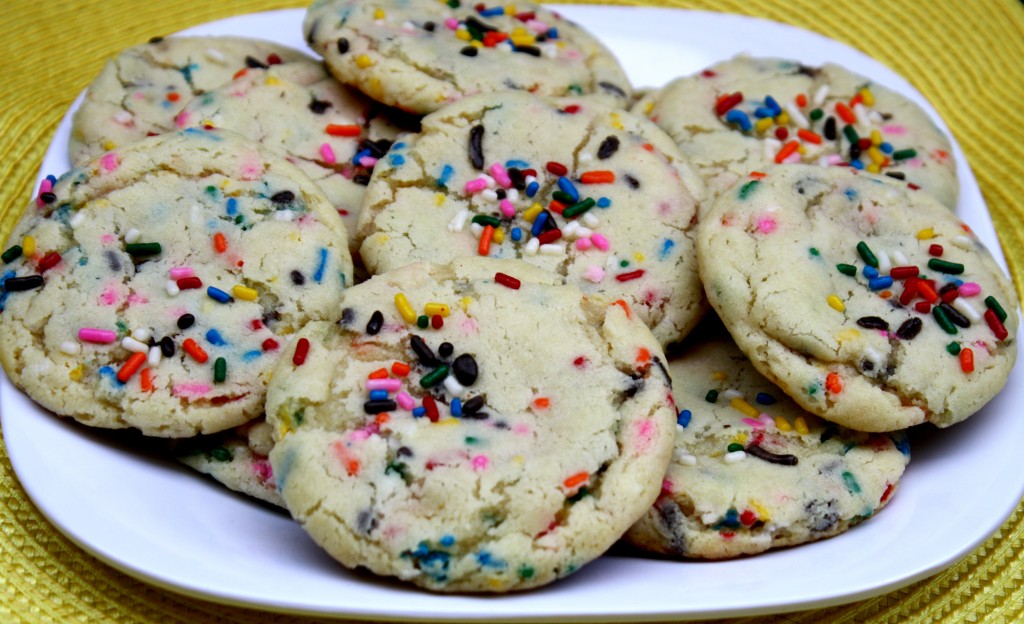 I remember visiting her a few years ago and she had baked a funfetti cake. She told me it was her favorite type of cake. I remember her son calling it "sprinkle cake" and I thought it was the cutest! Funfetti cake is definitely one of my favorite desserts too, but for obvious reasons I thought cookies were easier to pack & ship. This recipe tastes just like the funfetti cake mix, and my friend told me her boys had both asked for seconds so I know they were a hit!
Funfetti Sugar Cookies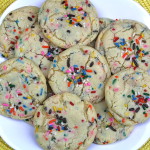 Adapted from, Sally's Baking Addiction
Instructions
In a large bowl using a hand mixer, cream the softened butter on medium speed until smooth (about 1 minute). Add the sugar and beat on medium speed until light and fluffy. Mix in the egg and vanilla, scraping down the bowl as needed. Set aside.
In a medium bowl, whisk together the flour, salt, baking powder, baking soda and cream of tartar. Add the flour mixture to the butter mixture in two additions and mix at low speed until flour is combined. Fold in 1/2 cup of sprinkles with a rubber spatula.
Scoop out large sections of dough (about 2 tablespoons) and roll into balls. Add a few more sprinkles on top of each ball.
Chill the balls of dough on a cookie sheet for at least two hours and up to forty-eight hours in the refrigerator (this prevents spreading in the oven).
Preheat the oven to 350°.
Bake chilled cookie dough on parchment-lined baking sheets for 8-10 minutes (the cookies will appear soft and slightly undone). Allow the cookies to cool on cookie sheets for three minutes and then transfer to a wire rack to cool completely.
Print