"You don't have to cook fancy or complicated masterpieces – just good food from fresh ingredients." – Julia Child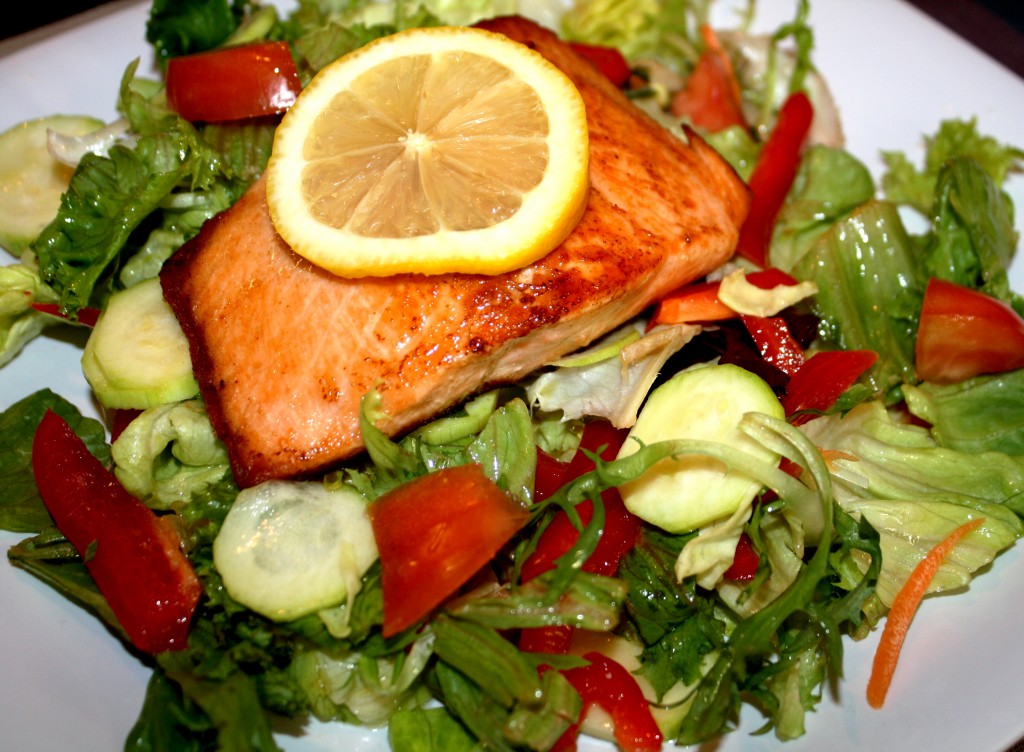 Having fresh ingredients on hand is always a good idea; especially when you're putting together a simple salad. Crisp vegetables, leafy green lettuce, and freshly squeezed lemon (or lime) juice creates the perfect base for a fresh spring lunch. Fresh lemon juice tossed with olive oil also creates a lighter dressing without sacrificing any flavor. I have to say since first discovering this recipe I've made it at least twice a week, sometimes three,  (and not just because its part of the
body revolution
meal plan!) It's delicious and packed with protein. A perfect lunch!
Grilled Salmon Citrus Salad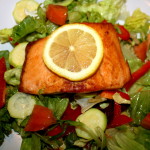 Adapted from, Jillian Michael's Body Revolution 
Instructions
Grill or broil salmon until desired degree of doneness.
Combine the salad greens, tomatoes, bell pepper, and zucchini together in a mixing bowl.
Whisk together the olive oil and lemon/lime juice and toss salad with the citrus dressing.
Arrange salad on four plates.
Top each salad with a salmon fillet & serve.
Nutrition Facts (from Body Revolution): Serves 4 - CALORIES 368, FAT 17.9 (SAT. 3g,), SODIUM 120mg, CARBOHYDRATES 13g, FIBER 5g, PROTEIN 40g.
Print