"Fish in the hands of a skilled cook can become an inexhaustible source of gustatory pleasures."
-Jean-Antheleme Brillat-Savarin , 'The Physiology of Taste'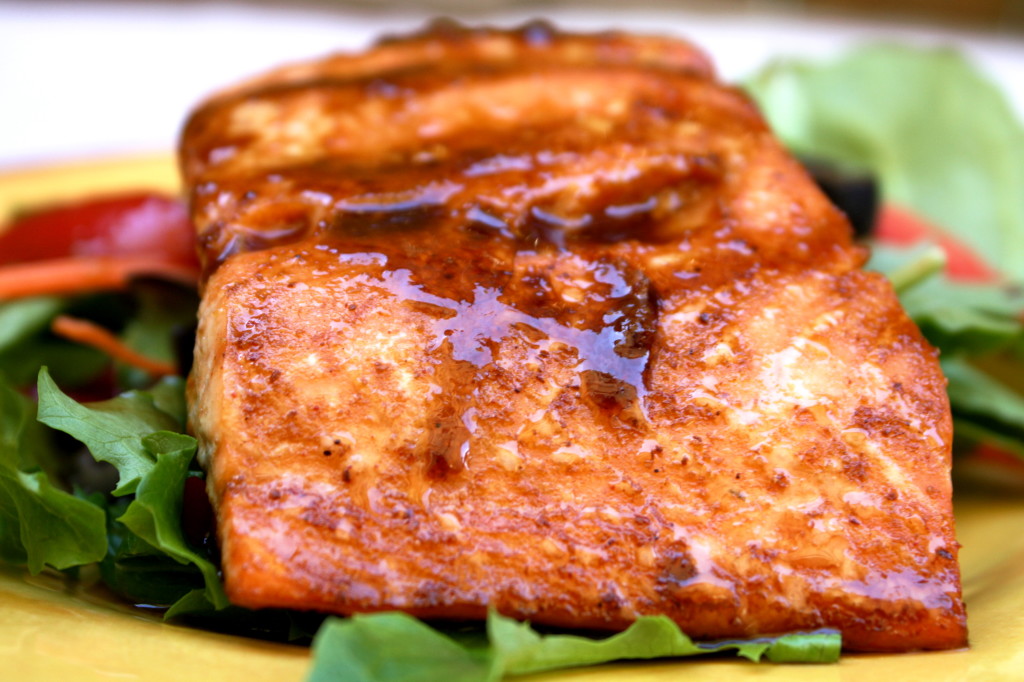 I can't recall the first time I tried salmon, but I must have enjoyed it because it's something I've been eating for a while now. Although I don't cook fish often (partly due to the fact that my boyfriend is allergic and has to leave the house when he smells it) when I do decide I have craving for it I usually always opt for salmon.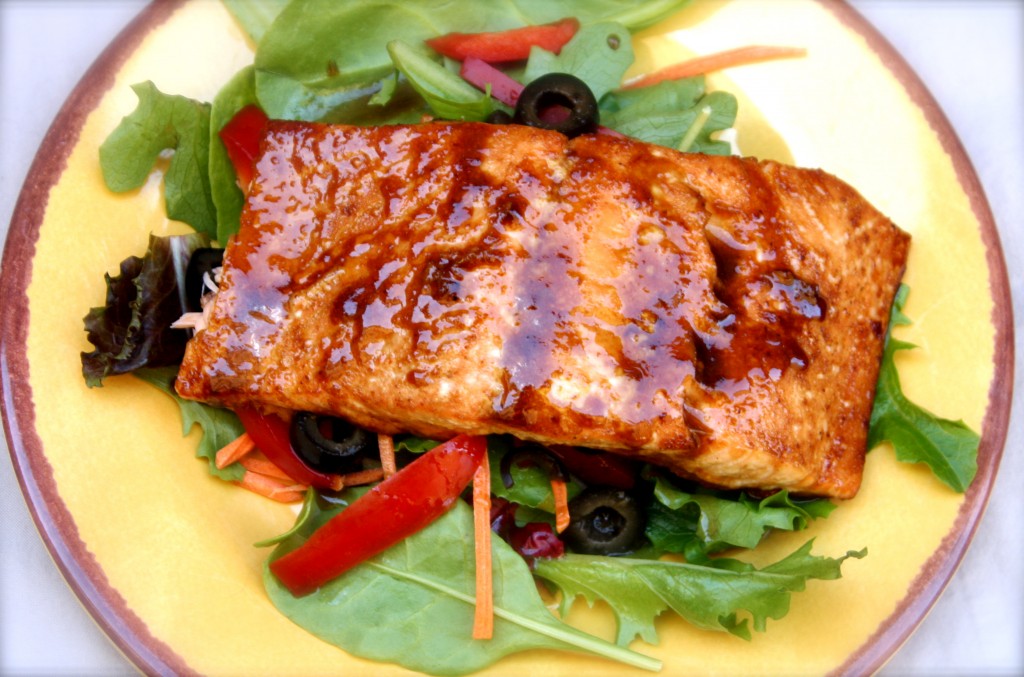 Not only does salmon have many health benefits, such as vitamins A, B and D, as well as calcium and iron – it tastes great with little effort required. Always a plus in my opinion!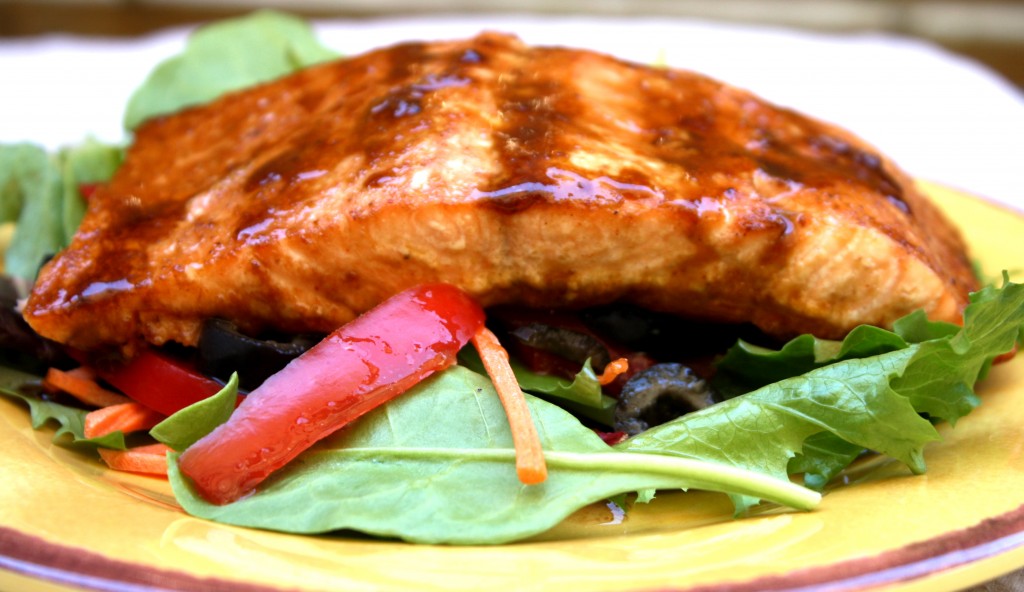 Roasting the salmon yields delicious and flaky results. This is one of my favorite recipes for salmon because the sauce is only made up of five ingredients, and all you have to do is pour it over the salmon and let it roast in the oven. If you have extra time you could marinate the salmon in the sauce for a few hours, but even without marinating I find this recipe to be very flavorful.
Hoisin-Glazed Salmon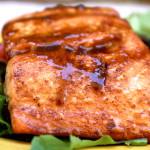 Adapted from, Cook This Not That! Easy & Awesome 350-Calorie Meals by David Zinczenko & Matt Goulding
Instructions
Preheat oven to 425°. Combine the hoisin sauce, soy sauce, sesame oil, brown sugar and garlic powder in a bowl. Stir to combine.
Place the salmon fillets on a foil-lined baking sheet. Brush the glaze over the salmon fillets.
Bake the salmon until the glaze has begun to lightly caramelize and the salmon flakes with gentle pressure, about 10 minutes, depending on the thickness of the fillets.
NUTRITION FACTS (from my fitnesspal.com): CALORIES 365, FAT 18g, PROTEIN 43g, CARBOHYDRATES 11g, SODIUM  874mg, SUGARS 9g
Print