"Variety is the spice of life" – American Proverb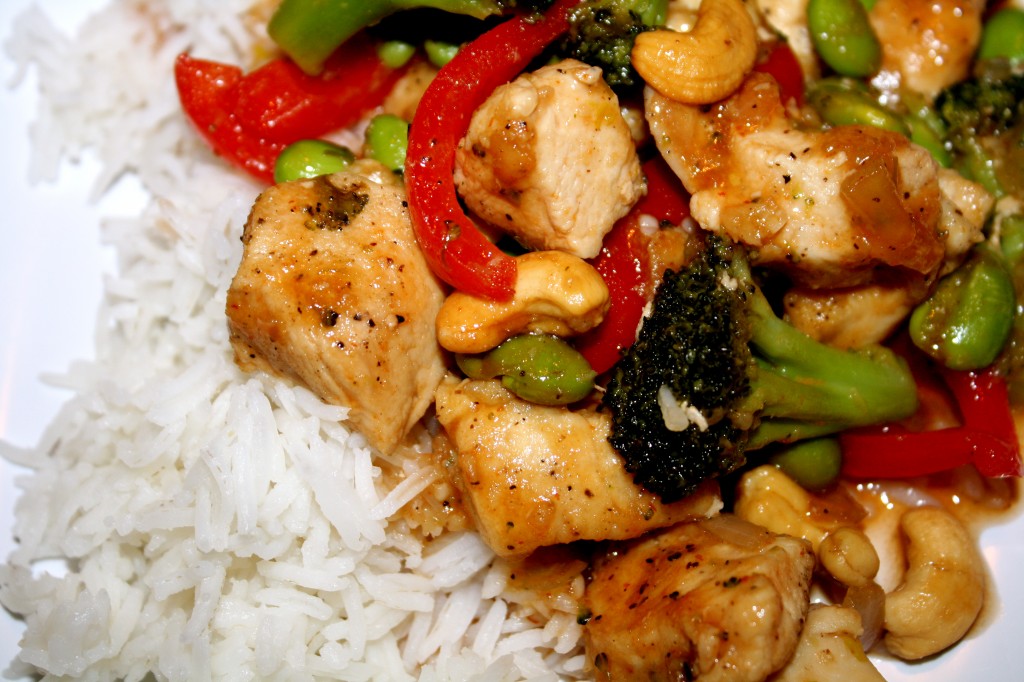 I never used to like eating spicy foods until I was introduced to some traditional african dishes via my boyfriend's family. I have memories of drinking 2-3 bottles of water to handle all the spices in the curry! However, since then I can say I've definitely gotten used to the added heat and look forward to "spicing" things up every now and then with my own meals.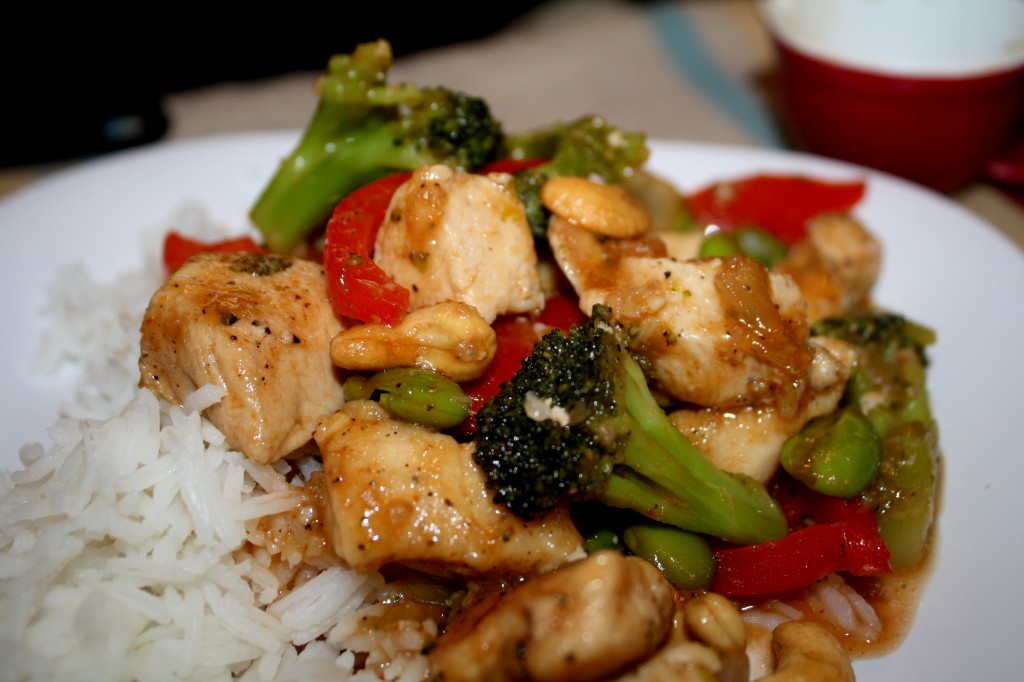 This recipe uses Sriracha, which is a hot chile sauce, and its a great way to add some variety to your meals. It can be used in soups, sauces, pasta, even hamburgers! My boyfriend's mom adds it to almost anything to add a spicy taste. For this recipe, you can adjust the amount of Sriracha used depending on personal preference. I had a feeling I might have used a little too much when my mom said she was going to have some ice cubes for "dessert." Oops!
Honey Cashew Chicken with Rice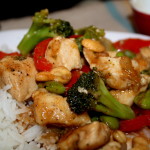 Adapted from Cooking Light Magazine, June 2012
Instructions
Cook rice according to package directions (omitting salt and fat).
Combine chicken and next 3 ingredients in a bowl; toss to coat.
Heat a large skillet over medium-high heat. Add canola and sesame oils. Add chicken mixture, and saute 4-5 minutes or until lightly browned.
Increase heat to high and add broccoli and the next 4 ingredients (through red bell pepper). Cook 5 minutes or until vegetables are crisp-tender and chicken is done, stirring frequently. Stir in cashews.
Combine vinegar and remaining ingredients in a small bowl; stir with a whisk. Add vinegar mixture to chicken mixture; toss to coat. Serve with rice.
Nutrition Facts (From Cooking Light Magazine): Serves 4 (serving size 1/2 cup rice & 1 cup chicken mixture) Per Serving: CALORIES 470 FAT 17.6g (SAT 2.7g, MONO 8.7g, POLY 4.2g), PROTEIN 29.1g, CARB. 50.9g, FIBER 4.5g, CHOL 49mg, IRON 3.1mg, SODIUM 638mg, CALC 66mg.
Print