"Empty?! You took all the cookies!"
"They were crying to get out of the jar… Cookies get claustrophobia too, you know!"
-Charles M. Schulz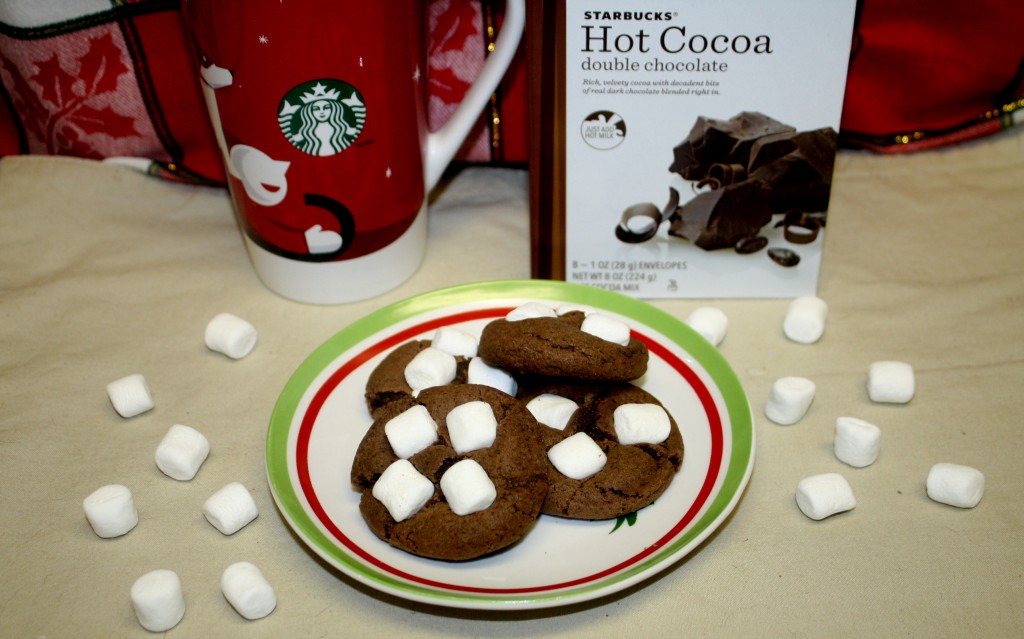 Hot-chocolate with marshmallows has already made its appearance many times in our house this season (and it hasn't even been very cold outside!). There's something so comforting about a warm chocolate drink topped with some fluffy marshmallows, and it's not hard to see why.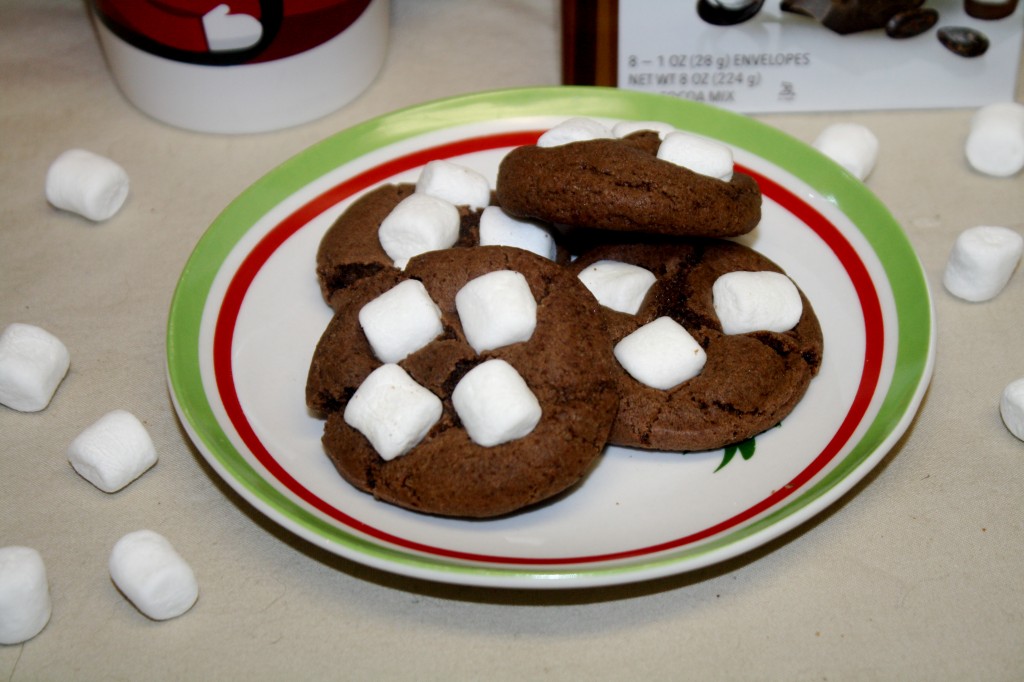 When I saw a recipe for hot-chocolate cookies I wasted no time gathering up ingredients and experimenting with the recipe to obtain the best results. After I tasted one of these delicious cookies I was immediately hooked. I was surprised that even my boyfriend (who usually only eats my cupcakes) happily ate a few of these and requested them the next night. Needless to say they did not last long and if we owned a cookie jar, I'm not sure they would've even made it inside!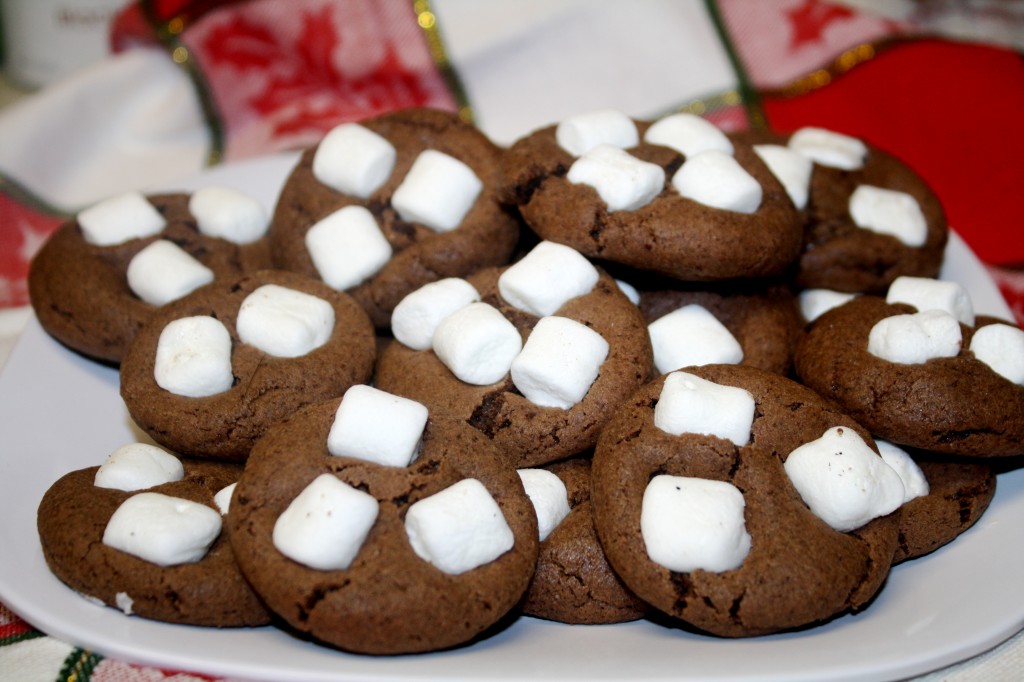 Hot Chocolate Cookies with Mini Marshmallows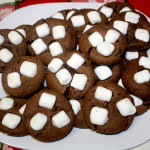 Adapted from, Dine and Dish. Original Source: Baked Bree
Instructions
Preheat oven to 350°.
In a medium bowl, stir together the flour, hot chocolate mix, salt and baking soda. Set aside.
In a large mixing bowl, cream together the butter and both sugars until light and fluffy. Add in egg and vanilla extract until incorporated.
Slowly add the flour mixture to the sugar mixture. Mix until well blended (dough will be crumbly).
Using your hands, knead dough a few times until it comes together. Roll dough into balls (roughly the size of a tablespoon) and place onto parchment lined baking sheets (if needed).
Bake at 350° for 10 minutes or until slightly firm.
As soon as you remove the cookies from the oven, place marshmallows on top of cookies and press down lightly.
After cooling for a few minutes on baking sheet, transfer cookies to a wire rack to cool completely.
**Note about hot chocolate mix: I experimented with the amount of hot chocolate mix used in this recipe. At first I only used about 1oz of mix and the cookies tasted good but I wanted a more intense chocolate flavor so I doubled the amount of mix. Adding more hot chocolate mix made the cookies darker and much more flavorful. Everyone that tasted the second batch loved them! The hot chocolate packets I use are 1 oz each so I used two total in this recipe, but it equals about 1/3 cup.
Print