"We pride ourselves on using whole ingredients, and I think it's the fat factor that elevates a scone beyond a biscuit. That and the little bit of love we put into each one." -Dan Einstein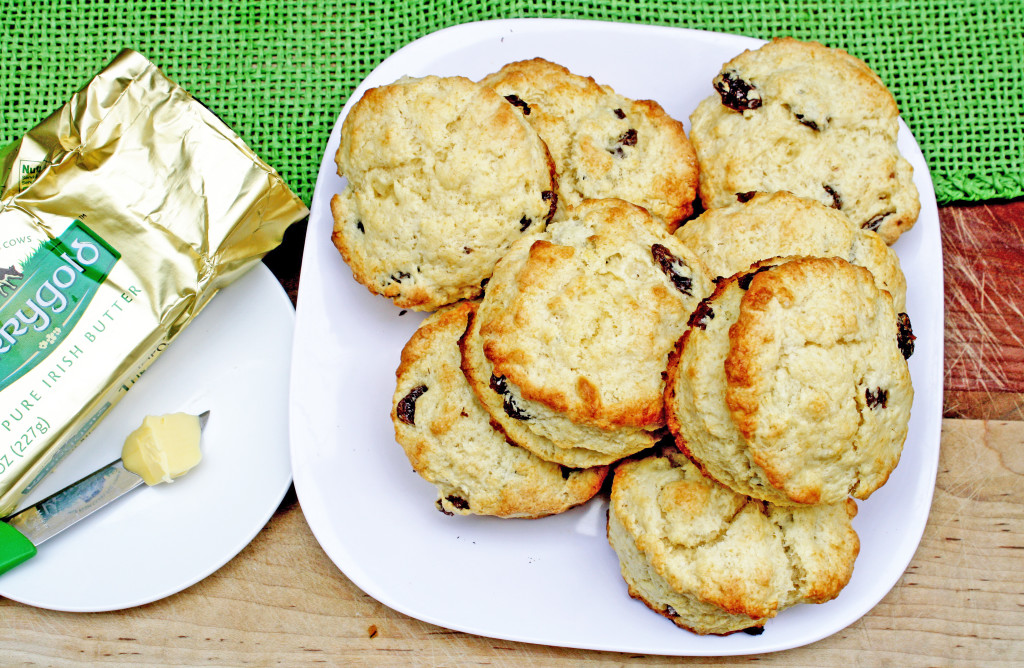 Usually by the time St. Patrick Day comes around I've had my fill of desserts thanks to celebrating five birthdays plus Valentine's Day in a span of about two months. Although that doesn't stop me from baking sugar cookies, I'm usually not in the mood to bake a rich chocolate stout cake or fudgy brownies with bailey's buttercream frosting (although, let's face it, those two recipes sound delicious). Luckily, there are plenty of other recipes I can rely on to celebrate my Irish heritage.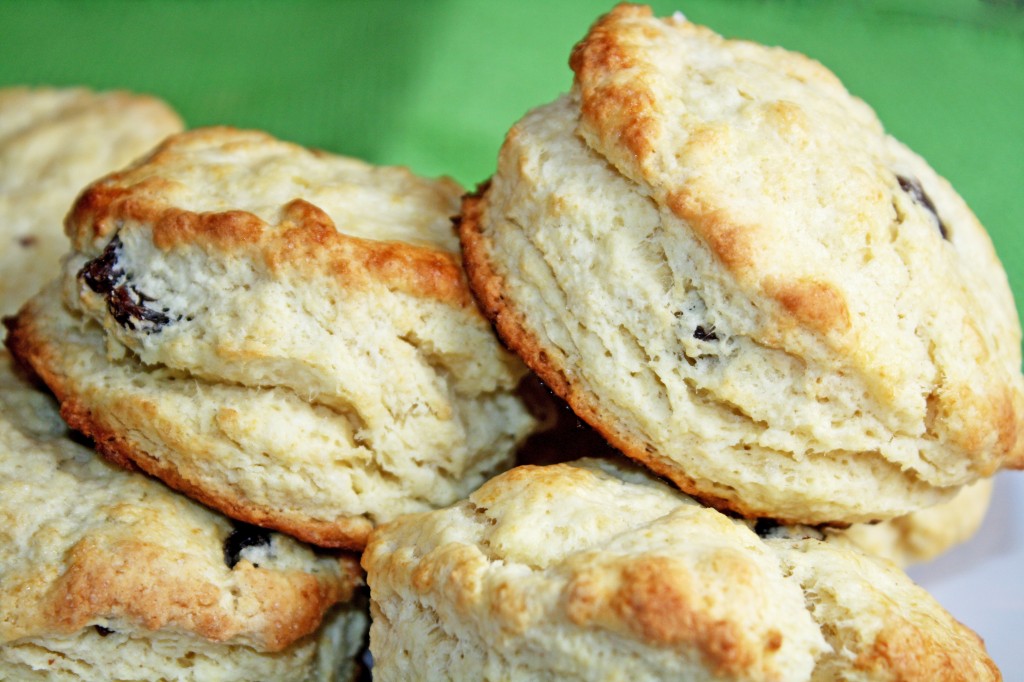 Irish tea scones are one of my favorite breakfast items to bake at home and they're delicious all-year round. My mom usually bakes these scones for my Pop-Pop around Christmas time. However, in celebration of the Irish spirit there is always a fresh batch in my house for St. Patrick's Day.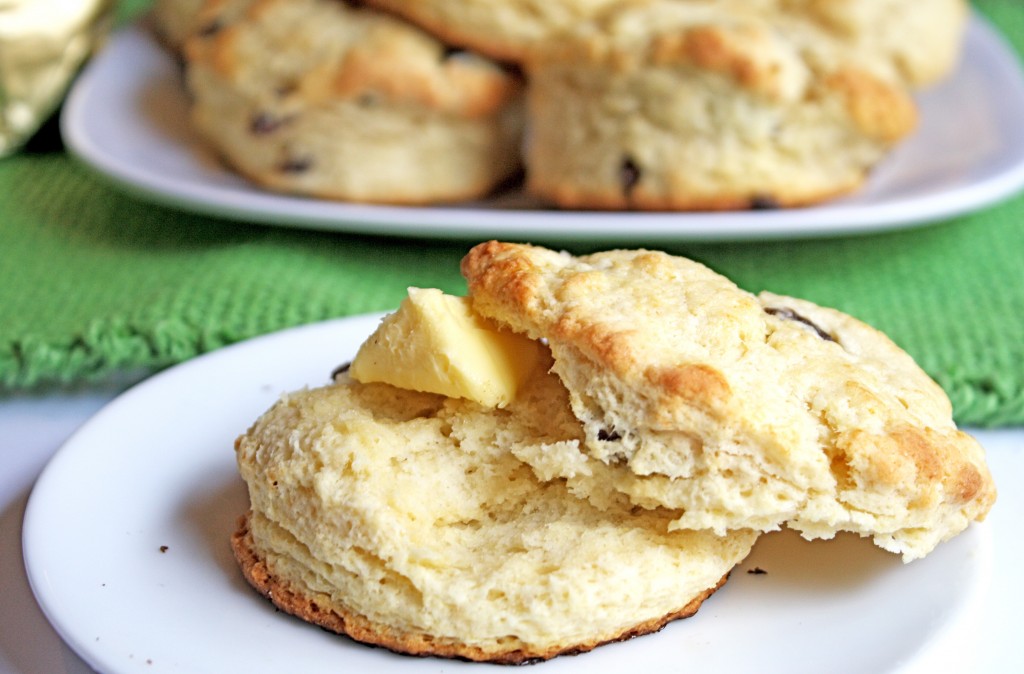 The difference between these scones and a traditional scone is all about the ingredients. I use real Irish butter for these scones (trust me, you can taste the difference).  Kerrygold brand is my go-to because it's all natural and it tastes delicious! Irish butter has a higher fat content which means it creates a creamy texture (ideal for rich buttery scones). These scones are also really easy to make – there's not a lot of kneading or mixing, perfect for a quick St. Patrick's Day breakfast!
Irish Tea Scones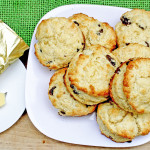 Adapted from, Kerrygold Butter
Instructions
Preheat oven to 425°F.
In a large bowl, stir together the flour, 1/4 cup sugar, baking powder and salt. Using a pastry blender (or two knives) cut the butter into the flour mixture to form coarse crumbs. Add raisins.
Whisk together the milk and 1 egg. Make a well in the flour mixture, pour in milk mixture and stir just until a soft, moist dough is formed.
Turn dough out onto a lightly floured surface; gently knead 1 or 2 times to incorporate loose pieces of dough (do not over knead or the scones will be tough). Pat to 1 & 1/2 inch thickness.
Using a well-floured biscuit cutter, cut out 6-8 rounds (depending on which size cutter you use) recombining scraps as necessary. I was able to make eight scones with my biscuit cutter.
Place rounds on lightly buttered baking sheet. Brush tops with additional beaten egg; sprinkle with additional sugar.
Bake until golden brown, about 12-14 minutes. Serve warm with butter or jam.
NUTRITION FACTS (from myfitnesspal): CALORIES 225, FAT 6.9g (SAT 4.2g, POLY 0g MONO 0.1g), PROTEIN 5.7g, CARBOHYDRATES 33.7g, FIBER 1.2g, SUGARS 14.1g, CHOLESTEROL 62.5mg, SODIUM 342mg.
Print