"Good bread is the most fundamentally satisfying of all foods; and good bread with fresh butter, the greatest of feasts." -James Beard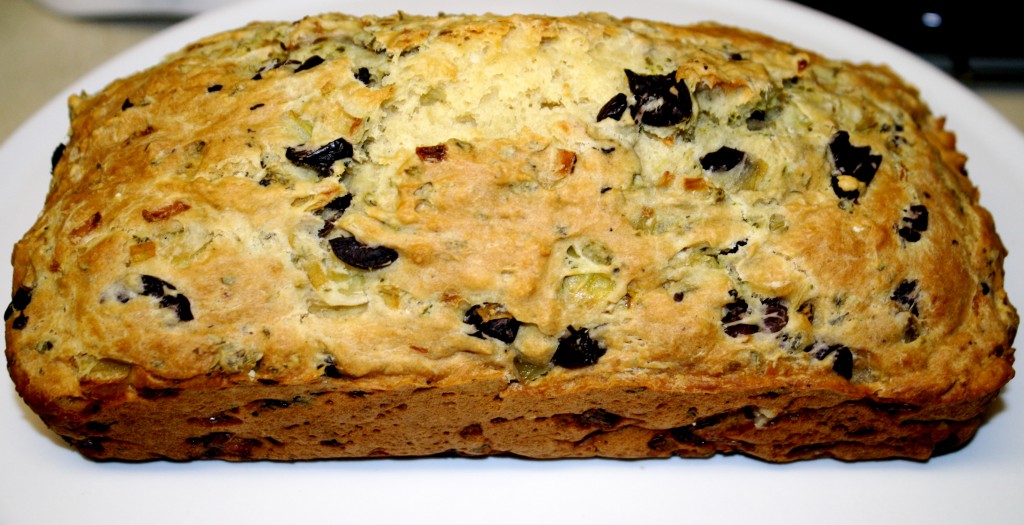 The way I see it, good bread can transform an ordinary meal into something memorable.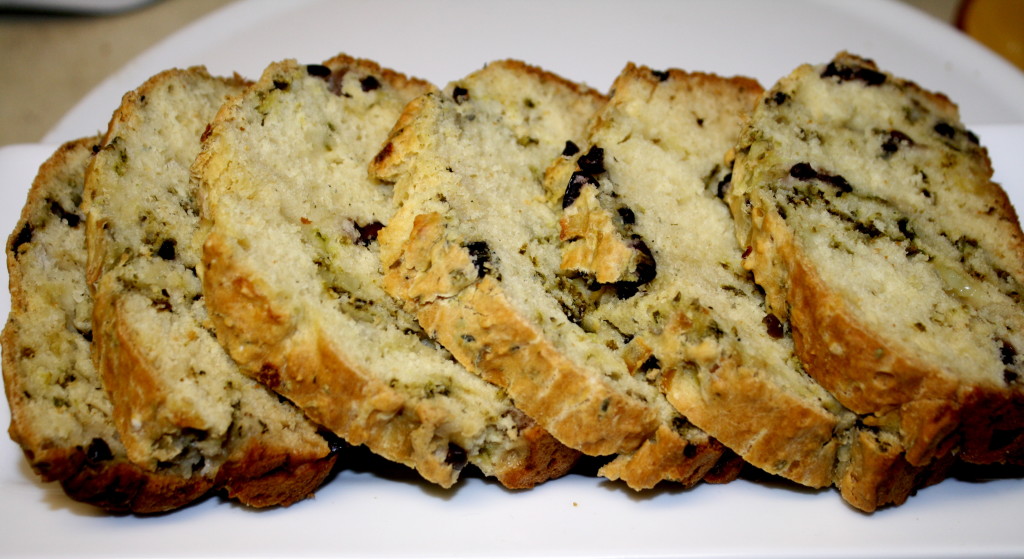 Sometimes so much of my attention is focused on the main entrée that I completely disregard the sides that I'll serve with dinner. More often than not the sides are an afterthought and are something simple such as rice, vegetables, salad or (gasp!) store-bought bread. Although to be fair, some store bought bread is amazing and I may knock you down in order to get my hands on the last loaf….
Anyway – the point is that I've been trying to give my side dishes a little more attention, which is easy to do when I have a simple meal to serve. I usually try to find a side dish that takes a little extra time but yields delicious results. This recipe will definitely make many appearances over the winter season as it pairs perfectly with soup! Nothing beats the smell of warm bread baking in the oven while soup is simmering on the stove. I served this bread with my tortellini soup recipe and it was a great combination that had everyone asking for seconds.
Kalamata Olive Bread with Oregano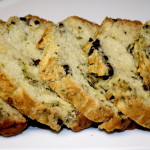 Adapted from, Cooking Light Everyday Baking
Yield :

1 loaf - 12 slices
Instructions
Preheat oven to 350°.
Heat olive oil in a large nonstick skillet over medium-high heat. Add onion to pan: saute 3 minutes or until onion is tender. Set aside.
Lightly spoon flour into dry measuring cups; level with a knife. Combine flour, baking soda, and salt in a large bowl; make a well in center of mixture.
Combine buttermilk, butter, and egg whites, stirring with a whisk. Add buttermilk mixture to flour miixture, stirring just until moist. Fold in onion, olives, and oregano.
Spread batter into a 8 x 4-inch loaf pan coated with cooking spray. Bake at 350° for 45 minutes or until a wooden pick inserted in center comes out clean.
Cool 10 minutes in pan on a wire rack; remove from pan. Cool on wire rack a few minutes more. Serve slightly warm.
NUTRITION FACTS (from CookingLight): Yield: 12 slices, serving size 1 slice - CALORIES 133, FAT 4.6g (SAT. 1.8g, MONO. 2.2g, POLY. 0.4g,), PROTEIN 3.8g, CARBOHYDRATES 18.8g, FIBER 0.9g, SODIUM 302mg, CHOLESTEROL 6.7mg.
Print