"As the days grow short, some faces grow long.  But not mine.  Every autumn, when the wind turns cold and darkness comes early, I am suddenly happy.  It's time to start making soup again." -Leslie Newman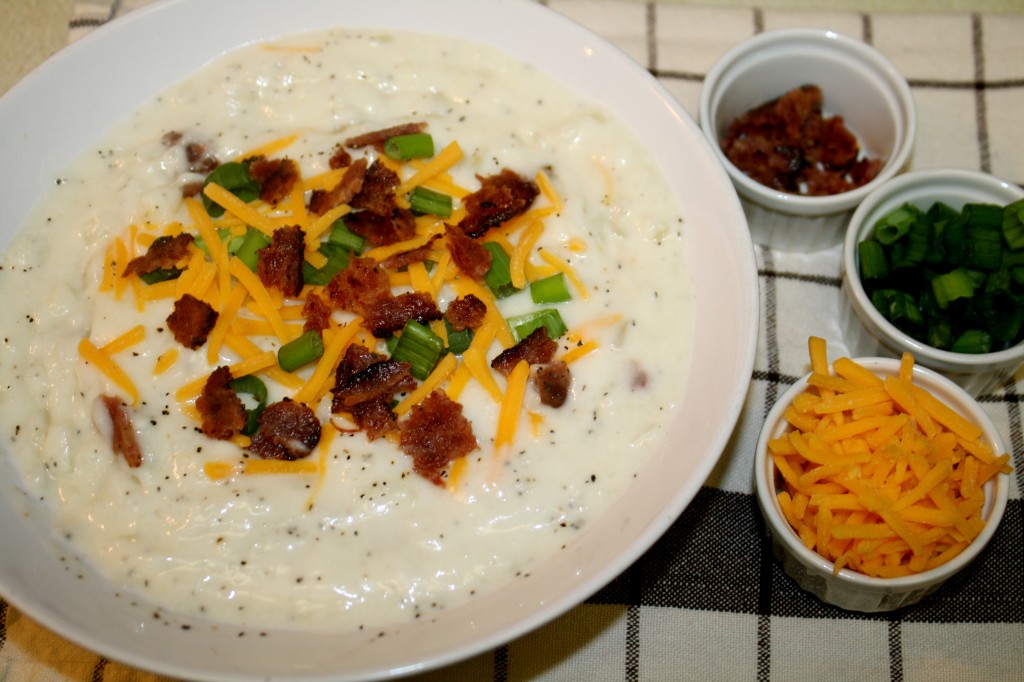 Just as I associate the fall season with pumpkin, I always believe that winter is the season for soups!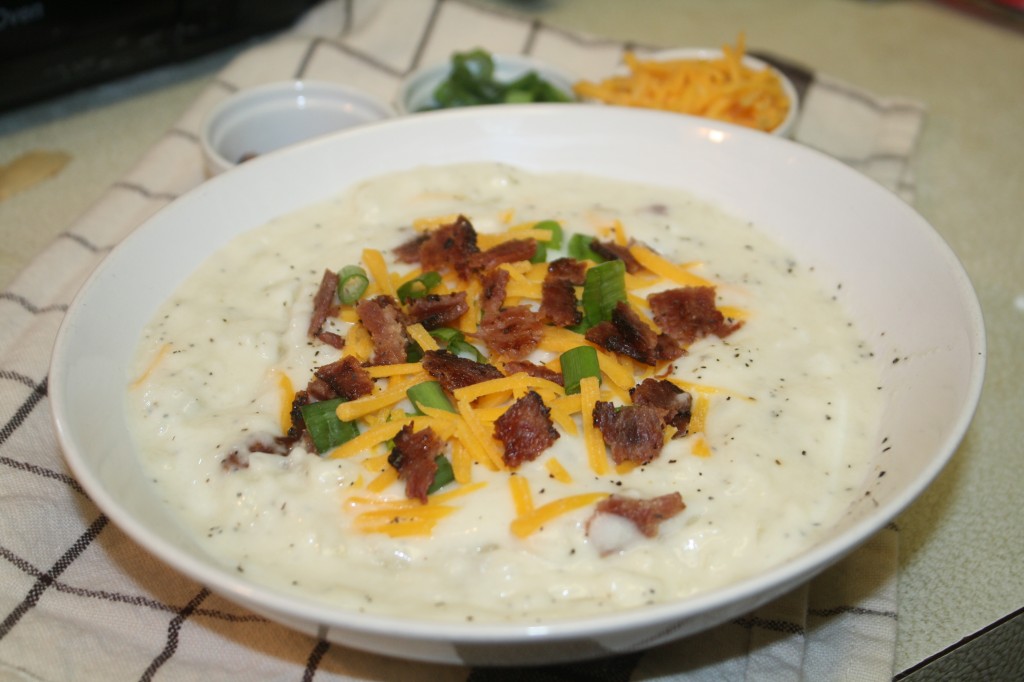 My problem with soup is that as soon as I make one that I love, I only make that single soup throughout the whole winter season. Not that it's a "problem" per se, but I decided this year I would have to experiment more and make at least a few different kinds of soup. I'm already glad that I have because not only have I made a delicious Chicken Enchilada Soup but now I've also discovered this winning recipe which tastes like a baked potato in soup form!  I saw it in Cooking Light Magazine last month and it's already made the weekly menu plan. It's simple to make (ready in under 30 minutes) and if you double the recipe there will be plenty of leftovers!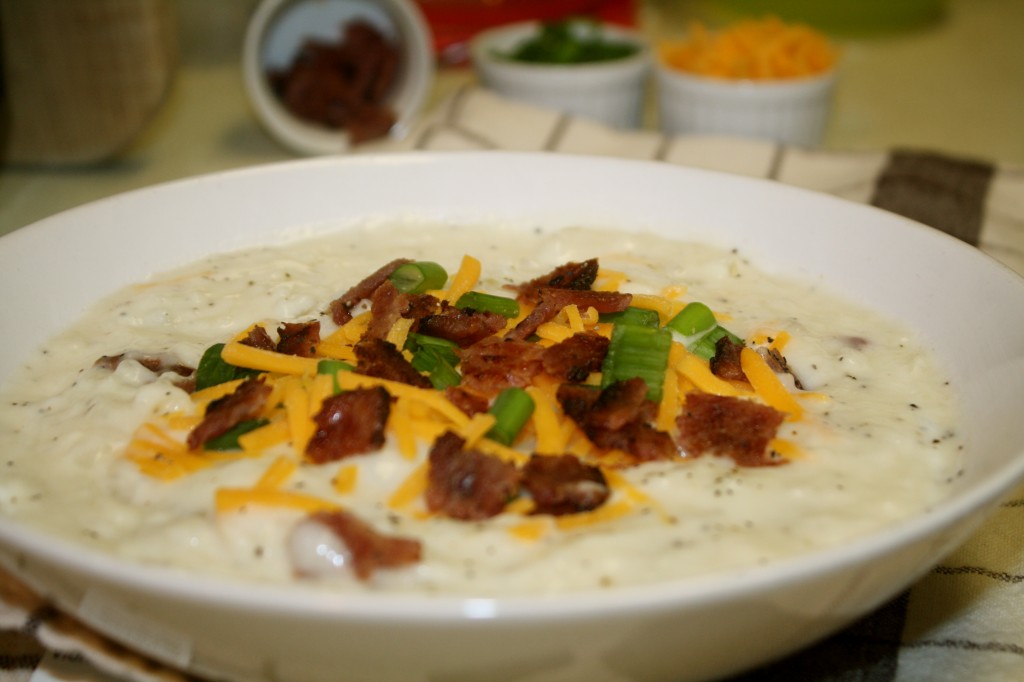 Per my usual philosophy, anything topped with bacon has to be delicious – right? Right. So dig in & enjoy – soup season has arrived!
Loaded Potato Soup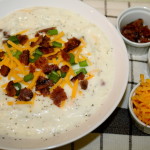 Adapted from, Cooking Light Magazine November 2012
Instructions
Clean and wash the red potatoes, then remove skins. Cut potatoes into cubes and place  in a pot of boiling water with a pinch of salt added. Boil for 10-20 minutes until potatoes pierce easily with a fork. Drain & set aside.
Cook bacon according to package directions; crumble & set aside.
While potatoes (and bacon) cook, heat oil in a saucepan over medium-high heat. Add onion; saute 3 minutes. Add broth.
Combine flour and 1/2 cup milk in a small bowl and stir until smooth; add to pan with 1 & 1/2 cups milk. Bring to a boil; stirring often. Cook 1 minute. Remove from heat; stir in sour cream, salt and pepper.
Coarsely mash potatoes into soup. Ladle soup into four bowls. Top evenly with cheese, green onions & bacon. Serve & enjoy!
NUTRITION FACTS (From CookingLight): Serving Size about 1 & 1/4 cups, Per Serving -CALORIES 325, FAT 11.1g (SAT 5.2g, MONO 4.5g, POLY 0.8g), PROTEIN 13.2g, CARBOHYDRATES 43.8g, FIBER 3g, CHOLESTEROL 27 mg, SODIUM 670 mg.
Print