"How can people say they don't eat eggplant when God loves the color and the French love the name? I don't understand." –Jeff Smith ('The Frugal Gourmet')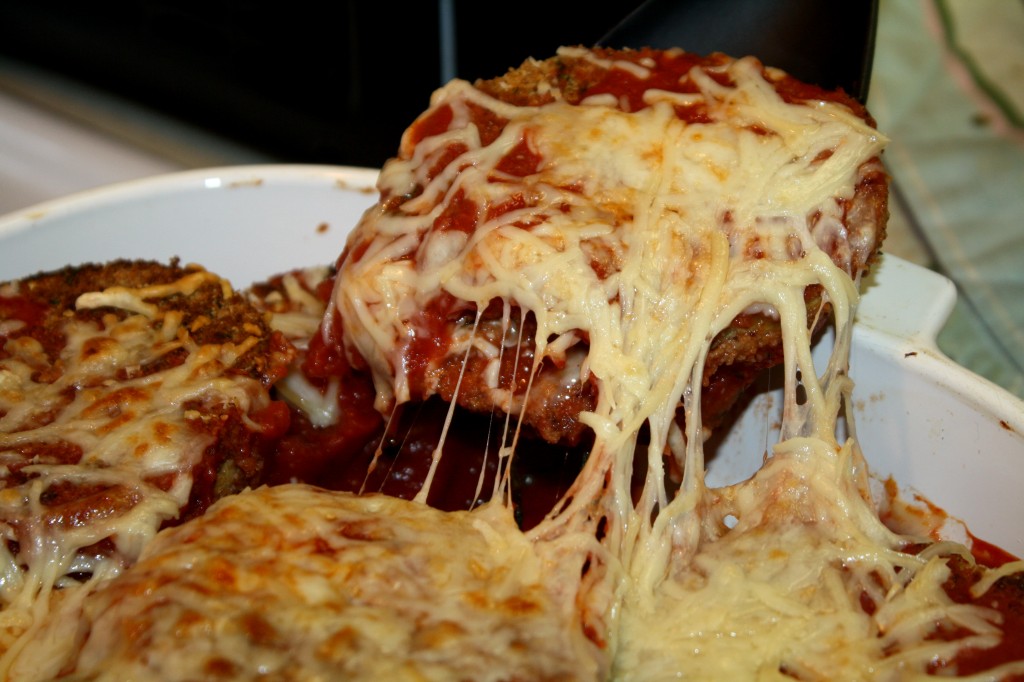 One of the main reasons I started writing a food blog was to be more adventurous in the kitchen. Human beings are creatures of habit – it's so easy to form daily routines and stick with them. I'm not saying routines are bad because I certainly have my own. However, when it comes to food there are times when I find myself making the same smoothie for breakfast, the same wrap for lunch, and the same chicken dish for dinner.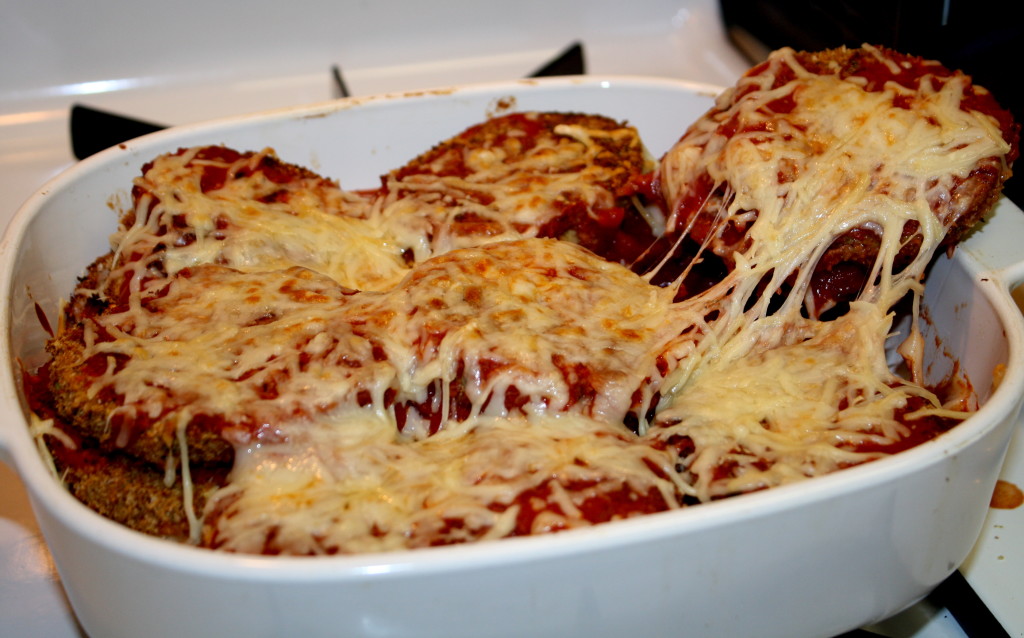 Initiating a "Meatless Monday routine" in my life is a great way for me to step out of my comfort zone  and try new ingredients & recipes. So for this month's featured meatless Monday recipe I wanted to try eggplant parmesan!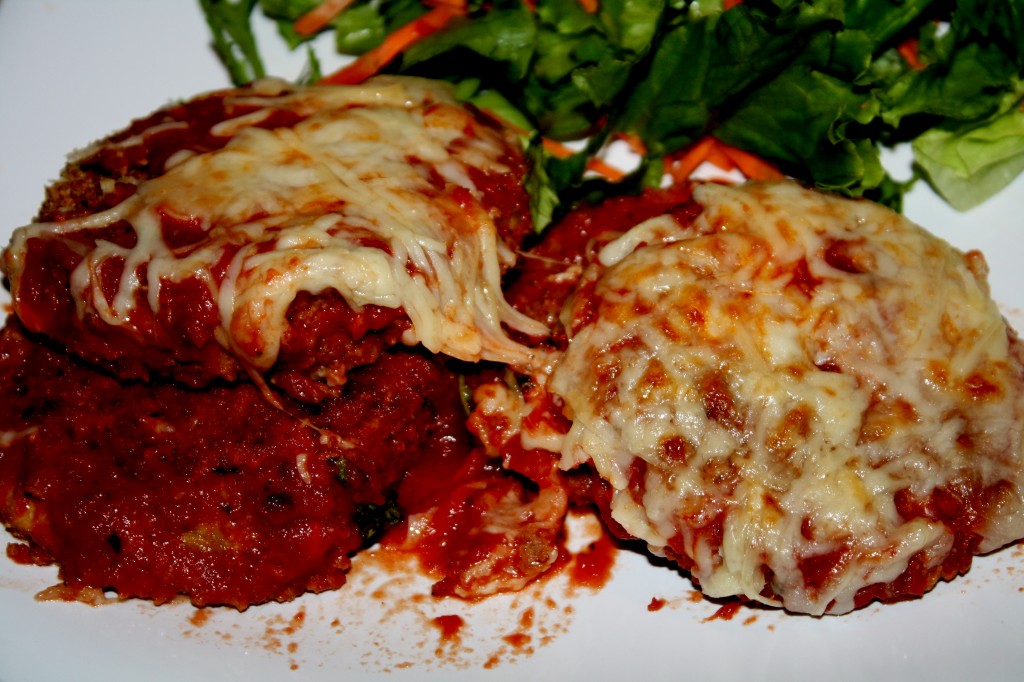 Last week when I went to visit my grandparents my mom & I were asking them all kinds of questions and my mom-mom told me she used to have a friend that made eggplant parmesan. She described it as I would describe lasagna! I couldn't imagine a vegetable taking place of pasta but after trying this recipe its easy to see why. If I didn't already know it was eggplant I probably wouldn't have been able to guess what it was. The breadcrumbs make a nice crispy coating over the eggplant and then the dish is layered with basil tomato sauce and two different kinds of cheese. Fresh parmesan cheese is my favorite!
Eggplant Parmesan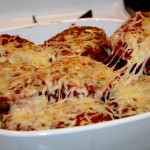 Adapted from, Eating Well
Instructions
Preheat oven to 400°F. Coat two baking sheets and an 8-by-11 1/2-inch baking dish with nonstick cooking spray.
Cut eggplants crosswise into 1/4-inch-thick slices. Whisk egg whites and water in a shallow bowl until frothy.
Combine breadcrumbs, 1/4 cup of the Parmesan, salt and pepper in another shallow bowl.
Dip the eggplant slices into the egg-white mixture, then coat with the breadcrumb mixture. (Discard any leftover breadcrumbs and egg white.)
Arrange the eggplant slices in a single layer on the prepared baking sheets. Bake for 15 minutes, turn the eggplant slices over, and bake until crisp and golden, about 15 minutes longer.
Stir basil into tomato sauce. Spread about 1/2 cup of the sauce in the bottom of the prepared baking dish.
Arrange half of the eggplant slices over the sauce (you'll probably have overlapping layers). Spoon 1 cup of the remaining sauce over the eggplant and sprinkle with half of the mozzarella cheese. Add a layer of the remaining eggplant slices and top with the remaining sauce, mozzarella and parmesan.
Bake, uncovered, until the sauce bubbles and the top is golden, 15 to 20 minutes. Serve & enjoy!
NUTRITION FACTS (from EatingWell.com): Serves 6, Per Serving: CALORIES 203, FAT 6g (SAT 3g, MONO 2g), PROTEIN 12g, CARBOHYDRATES 29g, FIBER 8g, SODIUM 563mg.
Print