"Spring is the time of plans and projects." -Leo Tolstoy, Anna Karenina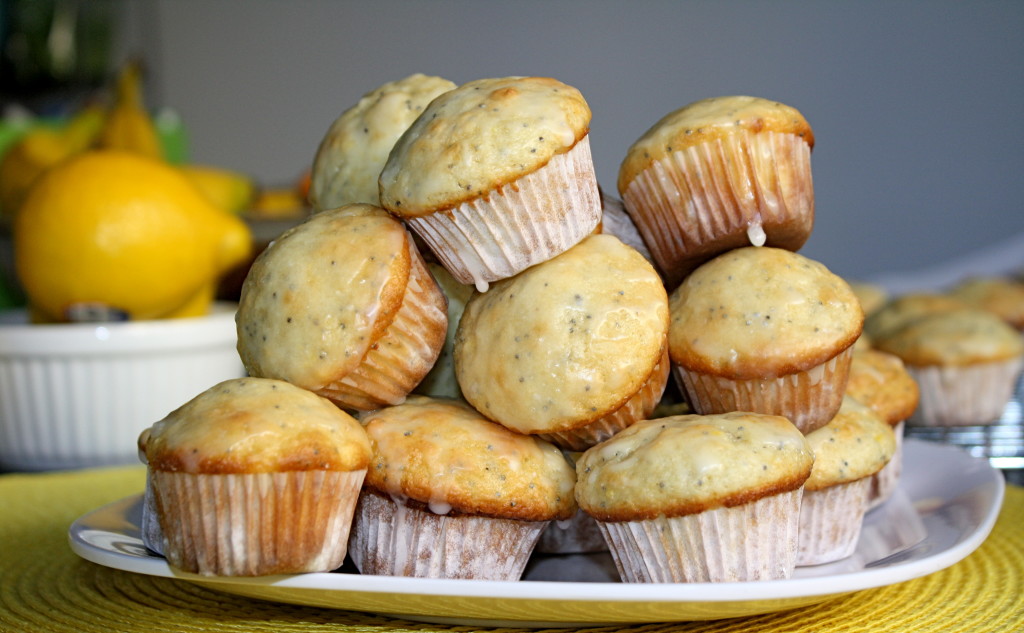 The month of April really seems to be flying by for me! Probably because as soon as the nice weather hit I felt as though I had lots of energy to tackle old projects, prepare new to-do-lists, and start planning for summer. While I should probably focus more of my attention on spring cleaning, I find myself instead focusing on what types of recipes I'd like to make for spring and summer. As I find myself browsing through my favorite cookbooks I forgot how much I missed certain flavors and fresh soon-to-be in season fruits (strawberry picking – here I come!)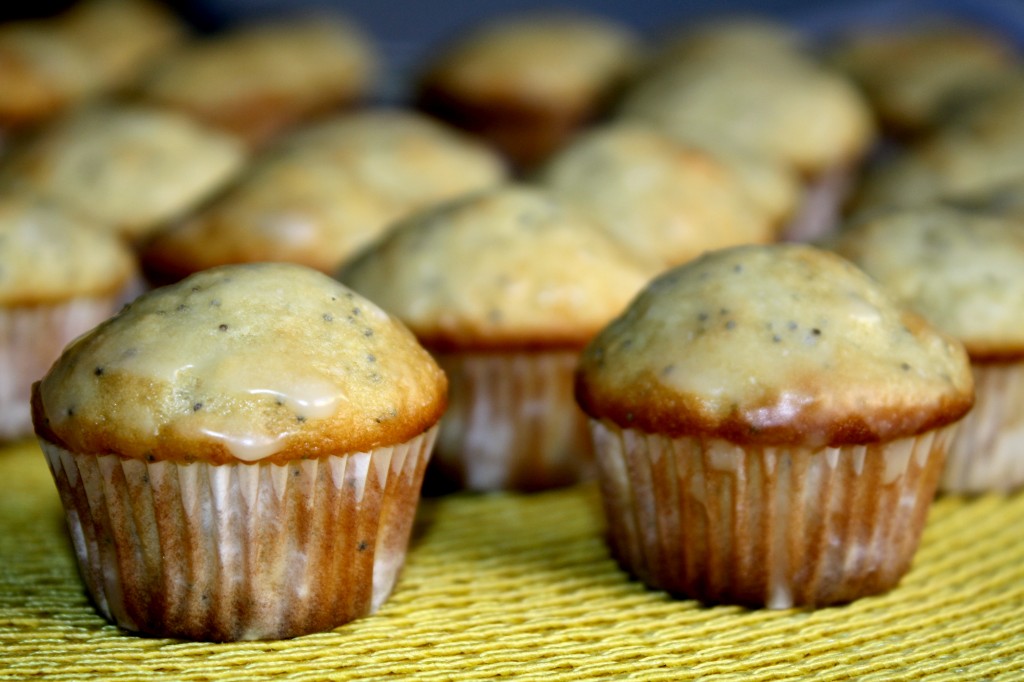 When I think of spring I always think of brightly-colored fruits and vegetables. Crisp greens, fresh oranges, and lemons of course. I don't know if it's the bright color or the tart flavor I love about lemons but when spring comes around I'm always eager to make a recipe including them. This year, a delicious lemon poppy seed muffin was the first recipe that came to my mind. These "pop-able" treats are full of lemon flavor topped with a sweet glaze: a great way to welcome in the spring season.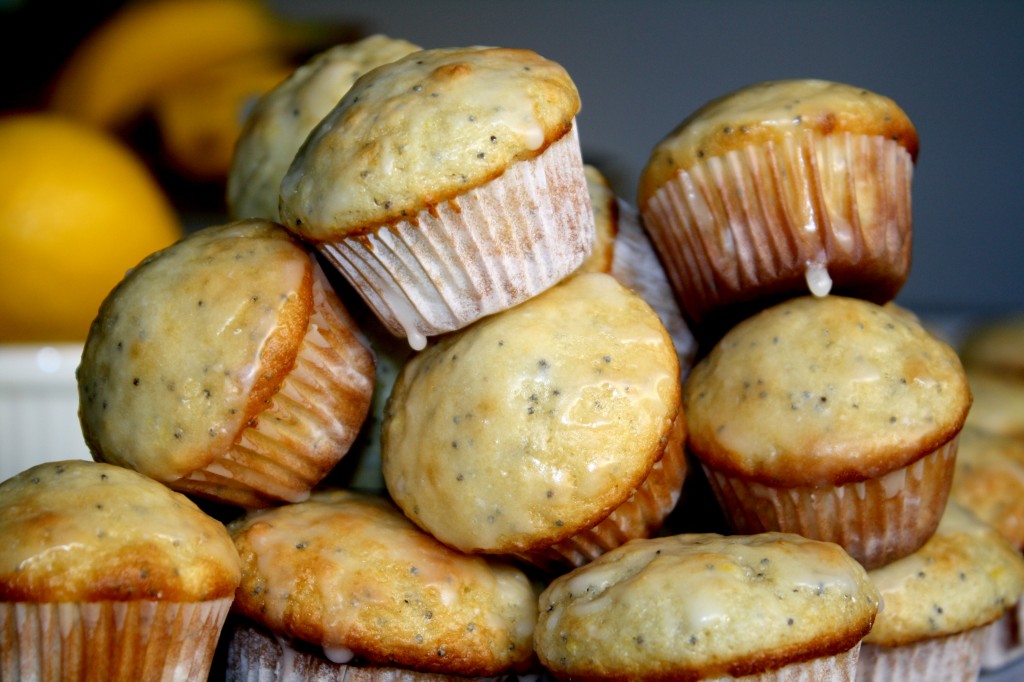 These muffins were a huge hit with everyone, especially my co-workers. They would come into my office to tell me how good they were and on the way back to their office stop in the kitchen for "just one more…" – that to me is a sign of a great recipe.
Mini Glazed Lemon Poppy Seed Muffins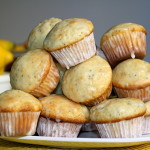 Adapted from, Cooking Light Everyday Baking
Instructions
Preheat oven to 400° and line a mini-muffin pan with paper liners.
Combine flour and next four ingredients (through salt) into a medium bowl, stirring with a whisk until combined.
Add in the fresh lemon zest and the poppyseeds.
Make a well in the center and pour in the buttermilk, butter, and egg and stir just until moist.
Spoon batter into prepared muffin cups (fill 3/4 of the way full).
Bake for 10-12 minutes or until muffins are golden. Remove muffins from pan and place on a wire rack to cool.
In a small bowl prepare the glaze by whisking together the confectioner's sugar and lemon juice. Drizzle over muffins and serve.
NUTRITION FACTS (from MyFitnessPal): Yield, 36 servings, serving size 1 muffin CALORIES 60, FAT 1.0 (SAT 0.6, MONO. 0g, POLY 0.1g), PROTEIN 1.4g, CARBOHYRDATES 11.4g, FIBER 0.2g, SUGARS 7.2g, CHOLESTEROL 8.3mg, SODIUM 115.7mg.
Print