"Ice is most welcome in a cold drink on a hot day. But in the heart of winter, you want a warm hot mug with your favorite soothing brew to keep the chill away." – Vera Nazarian, The Perpetual Calendar of Inspiration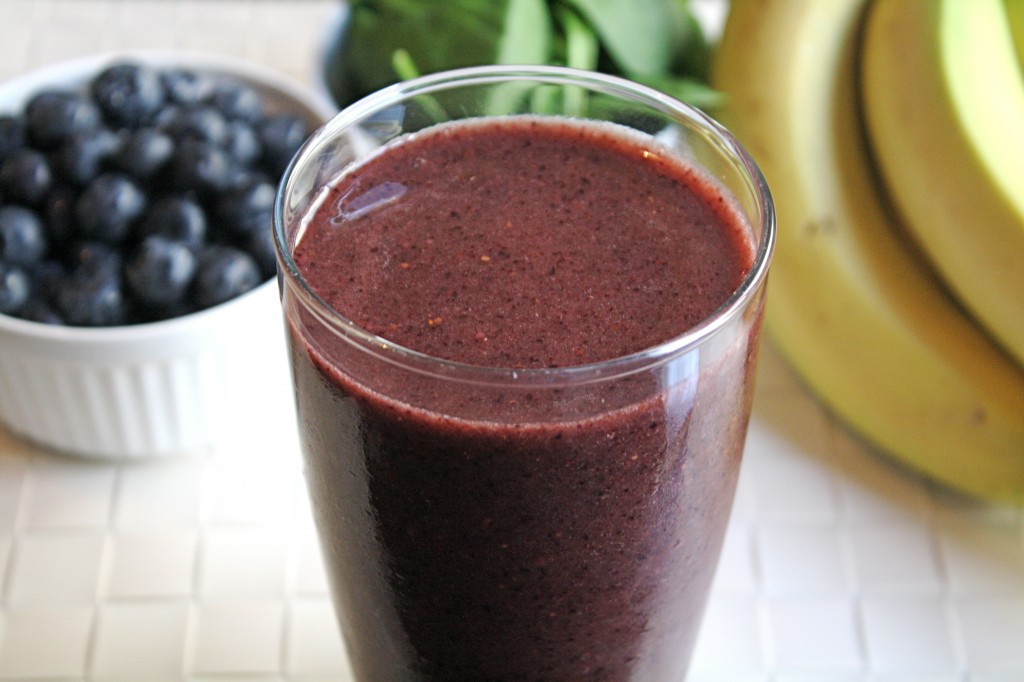 There is snow on the ground, icicles hanging outside my house, salt covered sidewalks, and mugs of hot chocolate being enjoyed daily: winter is most certainly upon us.  That being said – when I walk in the door covered in snow the last thing my chilled hands reach for is something cold. However, I have to remind myself of the goals I've set and the healthy habits I want to include in my daily life, regardless of the season.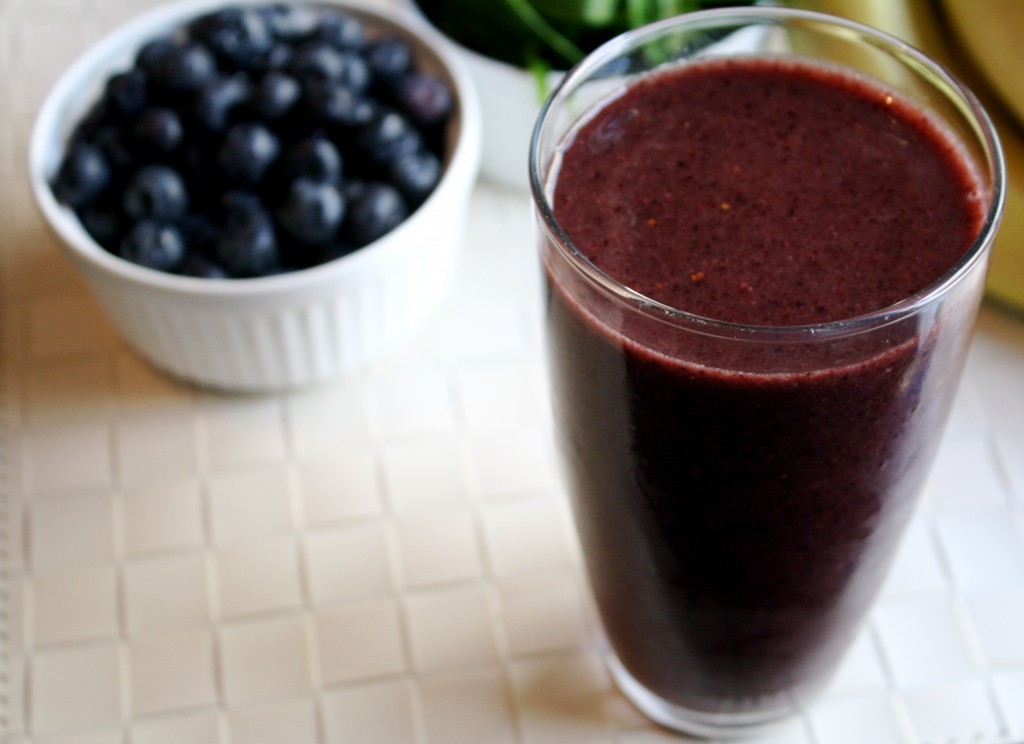 Smoothies help me maintain a healthy lifestyle and are a great grab-and-go option for breakfast. I'm still drinking smoothies, but not as often as I used to when the weather was warm. Lately I've been drinking smoothies after I work out at home because my body is already warm and smoothies are a healthy way to re-fuel. This smoothie is very high in vitamin C, vitamin A and vitamin B6. Translation? This smoothie is full of antioxidants and contains vitamins that support brain health, vision, and a healthy immune system. All of those health benefits in one glass? That's definitely enough motivation for me to drink up!
Mixed Berry Blast Smoothie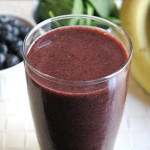 Adapted from, Nutribullet Recipe Book
Instructions
 Pour all ingredients into a blender and mix until combined, adding more water to reach desired consistency.
NUTRITION FACTS (from myfitnesspal): CALORIES 225, FAT 1g (SAT. 0.1g, POLY. 0.1g), PROTEIN 2.1g, CHOLESTEROL 0mg, SODIUM 1.4mg, CARBOHYDRATES 55.1g, FIBER 8.6g, SUGARS 36.5g.
Print