All happiness depends on a leisurely breakfast. – John Gunther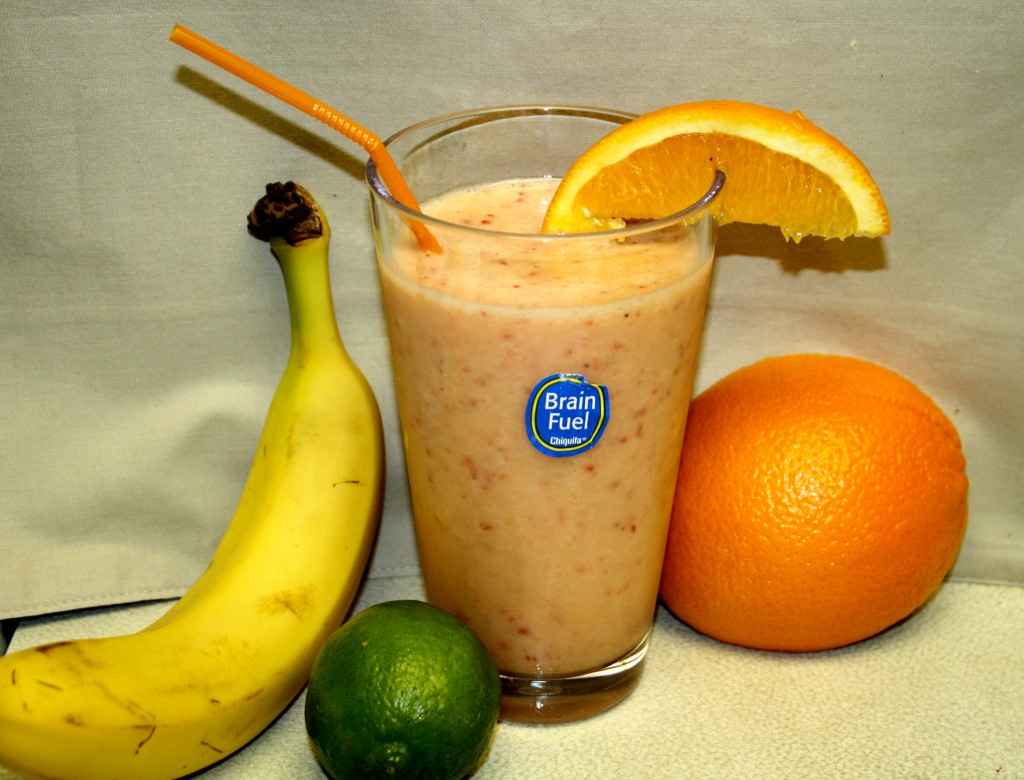 chiquita's
blue labels
make me smile.    Smoothies are great for breakfast, especially if you're looking for something healthy. I usually don't go out of my way to add yogurt into smoothies (being lactose intolerant and all…) but if you prefer to add it in the option is there. Greek yogurt is great because it has twice the protein of regular yogurt, so occasionally I'll add that in after a workout, provided there's a lactaid pill on hand. Other than that, I usually just whip up a great tasting fruit smoothie like the one pictured above. Enjoy!  
Orange Sunrise Smoothie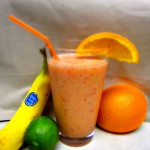 Adapted, slightly, from Ina Garten, Food Network.
Instructions
Combine the orange juice, lime juice, and ice in a blender. Pulse until ice is chopped. Add in strawberries, banana and honey and process until smooth. Pour into glass and serve.
Nutrition Facts (from myfitnesspal): Serves 1 - CALORIES 260 FAT 0g  PROTEIN 4g CARBOHYDRATES 66g
Print