"The ambition of every good cook must be to make something very good with the fewest possible ingredients." – Urbain Dubois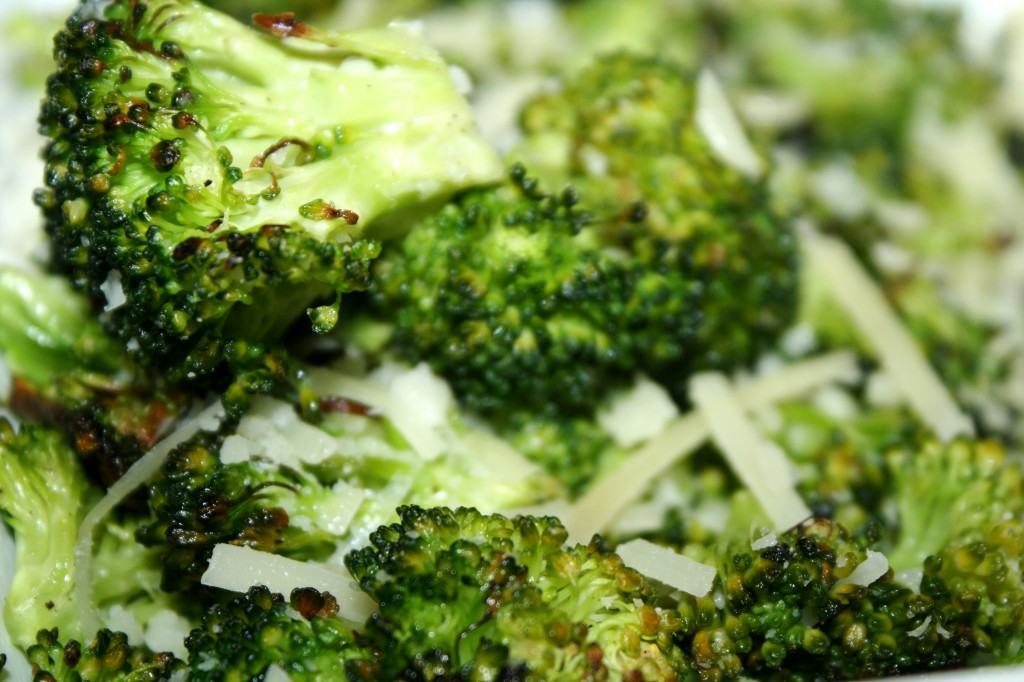 Roasting vegetables is a great way to serve them as a side dish. It's a really simple technique and it doesn't take too much time. Plus, this recipe requires only five ingredients!  The only downside to roasting is if you have a really small kitchen it can get toasty rather quickly…but the end results are worth the heat!
Parmesan-Roasted Broccoli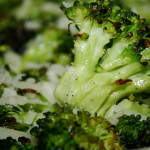 Adapted from, Cook This Not That! Easy & Awesome 350-calorie meals by David Zinczenko & Matt Goulding
Instructions
Preheat oven to 450 ° F.
Toss broccoli with olive oil, salt, and pepper then spread out on a baking sheet.
Roast the broccoli in the oven until it is tender and lightly browned (about 10-12 minutes).
Remove from the oven and toss with the cheese, then serve.
Nutrition Facts (from Cook This Not That!): Serves 4  - CALORIES 100 FAT 5g (1.5 SAT. ) SODIUM 220 mg
Print