"I find it inspiring to actively choose which traditions to celebrate and also come up with new ideas for traditions of my own."   -Sara Sheridan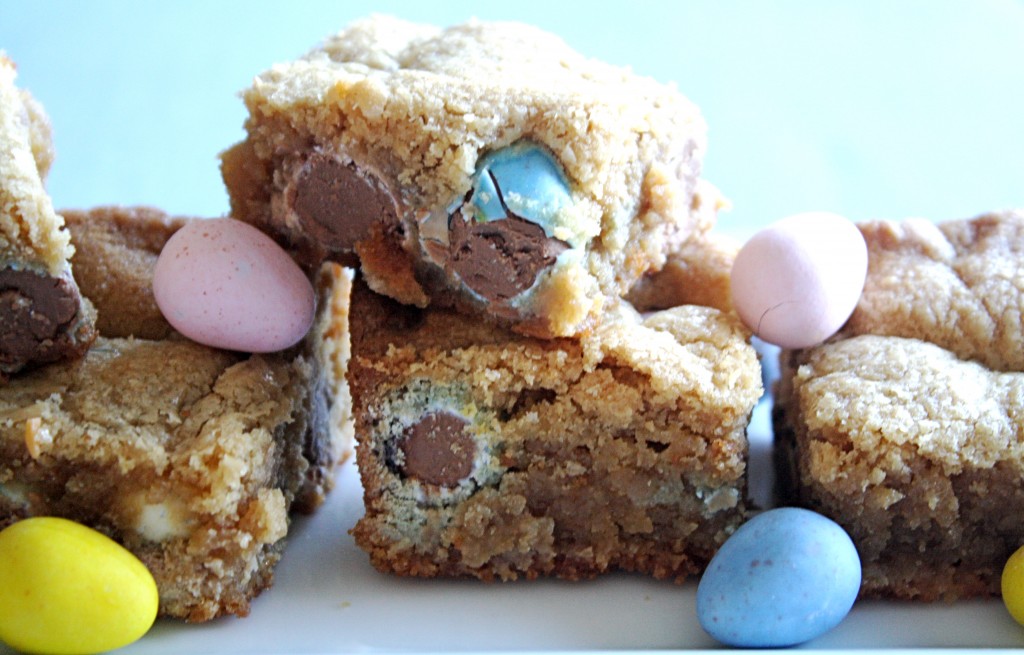 People are always asking me whether I prefer cooking or baking, and the truth is I enjoy both equally. However, I personally feel as though I have more talent when it comes to baking. This definitely wasn't the case when I first started out. I remember eating burnt cookies, lopsided cakes, and dry cupcakes with stiff frosting…but with practice I've certainly come a long way. Now I find myself baking delicious treats quite often, although my favorite time to bake is during holidays.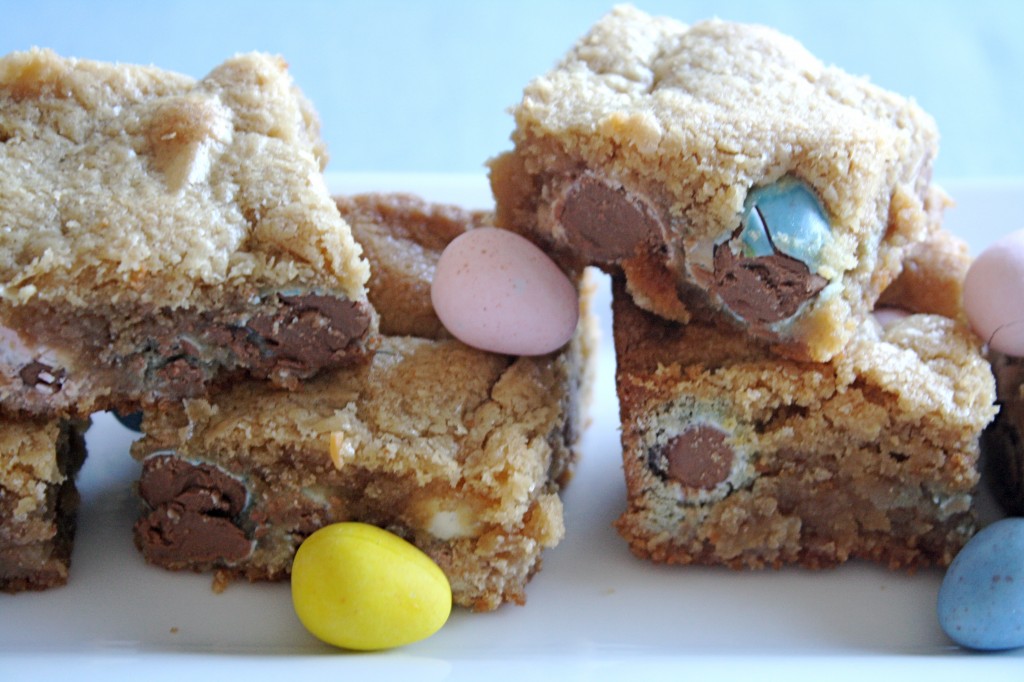 Holiday baking truly has become a tradition for me. During the Christmas season I'm happily baking cookies with seasonal peppermint bark baking chips. For Valentine's Day I'm scanning the aisles in the grocery store for heart sprinkles, and for Easter, you guessed it: I'm buying bags of my favorite candy in anticipation of baking a fun and delicious treat to celebrate the season.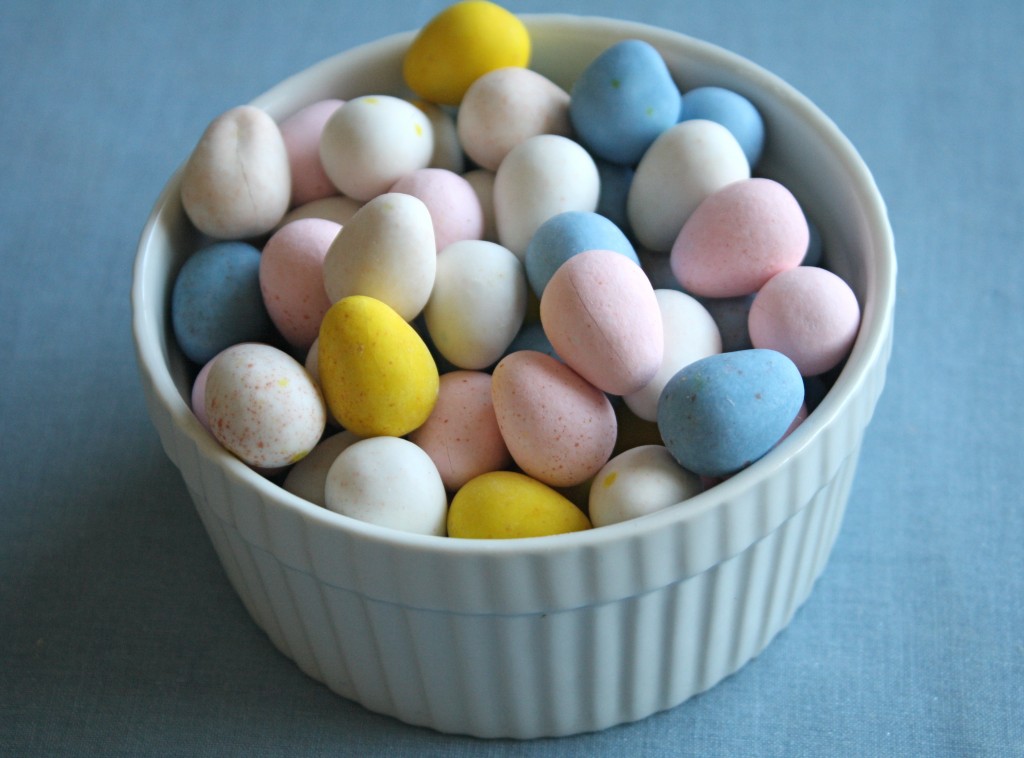 Last year I made a batch of delicious Chocolate Pudding Cookies with Cadbury Mini Eggs and I thought it was appropriate to carry on the tradition by baking these blondies. They're chewy and full of peanut butter flavor. With the addition of Cadbury mini eggs they are a perfect Easter dessert. You could also use M&M's or chocolate chips as an alternative to the chocolate eggs.
I've made this recipe a few times and have cut the blondies into 9 squares or 16 squares, depending on how many I needed. Trust me, any way you cut them – these blondies will be a hit!
Peanut Butter Blondies with Cadbury Mini Eggs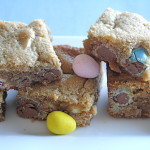 Adapted from, I Wash...You Dry
Instructions
Preheat oven to 350° F.
Line an 8x8-inch baking pan with parchment paper or tinfoil, allowing the paper to come up and over the sides of the pan. Set aside.
In a small bowl whisk together the flour, baking powder and salt until combined. Set aside.
In a large bowl, with a hand mixer set to medium speed, beat together the butter and both sugars until smooth and creamy. Add in the vanilla, peanut butter and egg and beat until smooth, scraping down the sides of the bowl as necessary. Add in the flour in two additions, mixing in between each addition. Fold in the chocolate eggs with a wooden spoon or rubber spatula.
Press the batter into the prepared baking pan.
Bake for 25-30 minutes, or until the center of the blondies are set. Let the pan cool on a wire rack for about 10-20 minutes, then lift the blondies out of the pan using the overhang of the parchment paper. Cut into squares and enjoy!
Print