"I am still convinced that a good, simple, homemade cookie is preferable to all the store-bought cookies one can find." – James Beard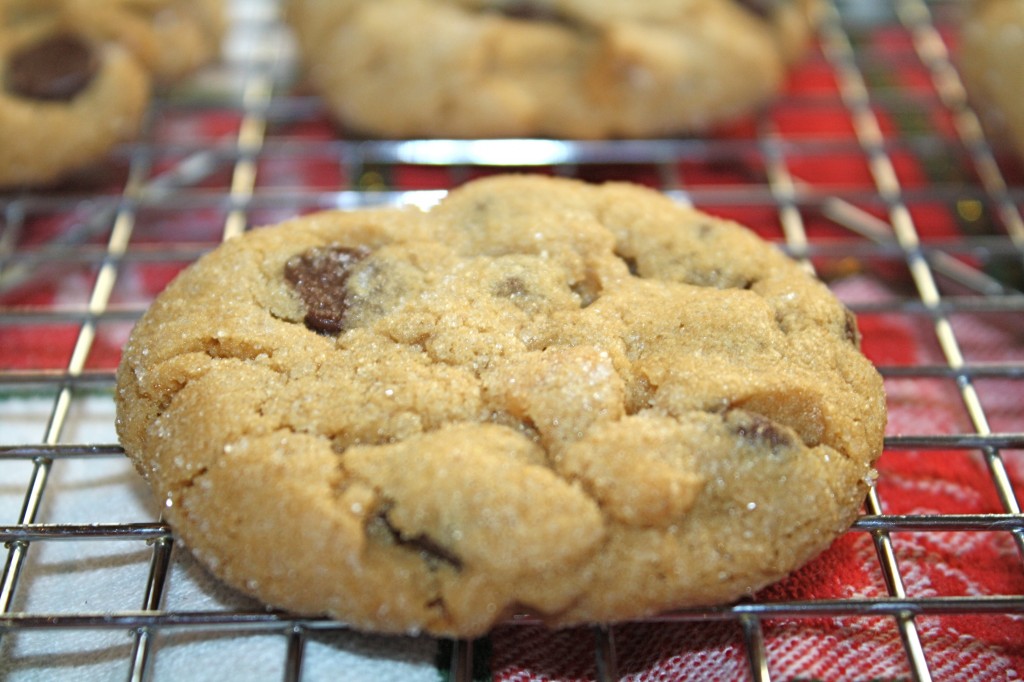 Merry Christmas! Today is the day for being surrounded by family & friends, reciting prayers of joy and love, giving gifts and, for my family, enjoying some freshly baked Christmas cookies! Baking cookies is definitely one of my favorite things to do during the holiday season. Sugar cookies are always my go-to because I can decorate them in festive holiday sprinkles, but I also like to bake a few other kinds of cookies to round out cookie bags I give to friends as gifts.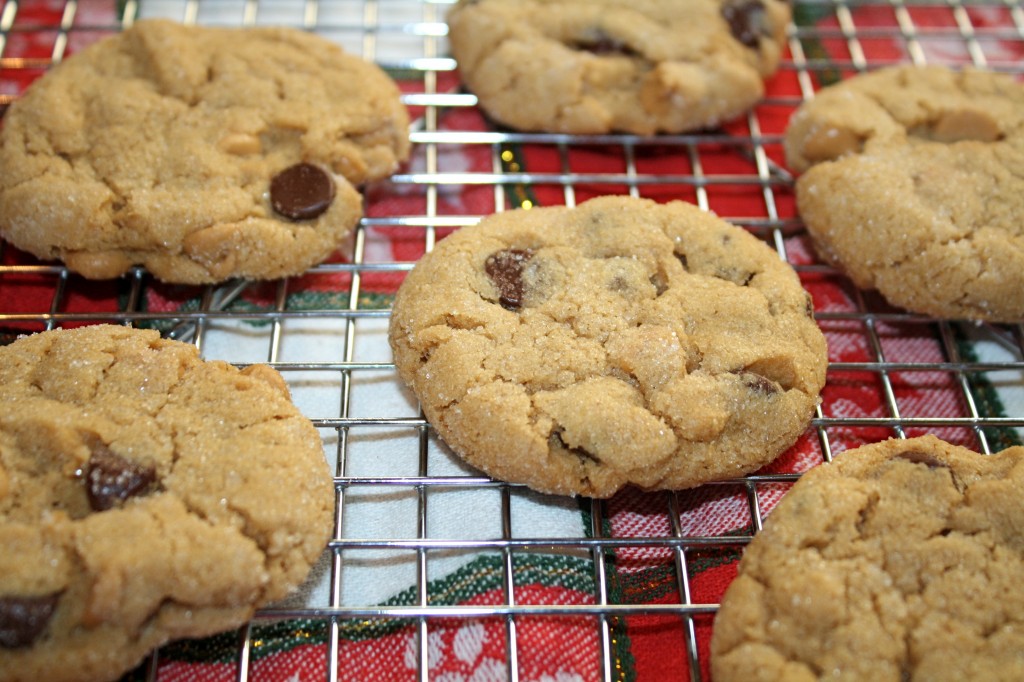 I know I've already demonstrated my love of chocolate & peanut butter, by baking cupcakes, cookies and a cake with this delicious combo. Clearly – that combination in a soft and chewy cookie would be equally as satisfying and it is definitely a must on my holiday-baking list.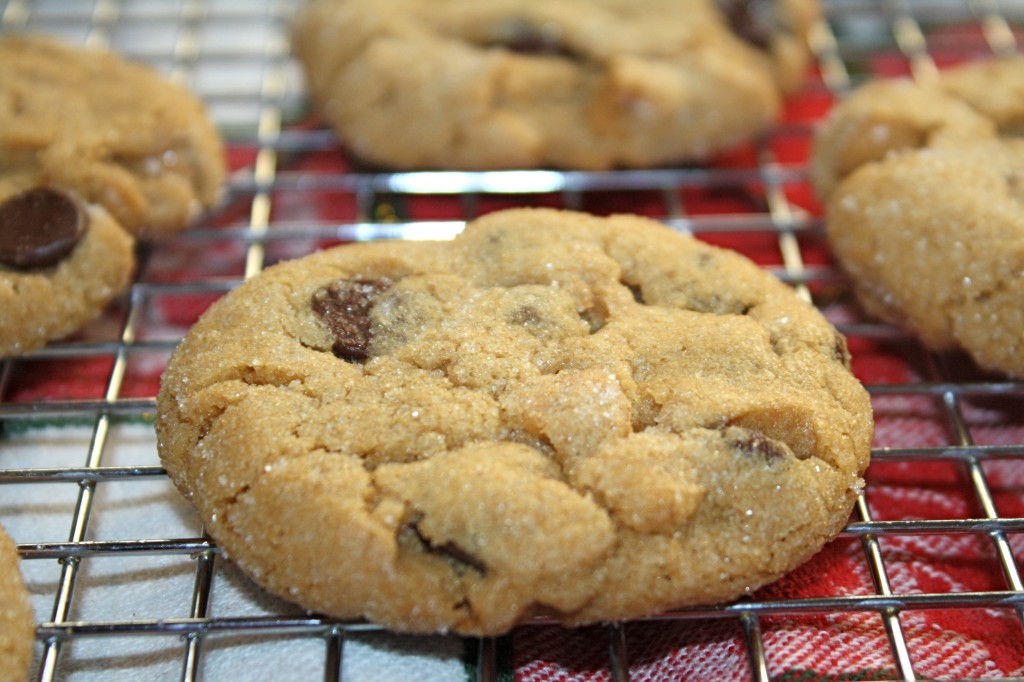 I made these cookies last year for Christmas and I was instantly won over. I made sure to make a few batches this year as well. One of my co-workers described them as the perfect cookie because they're slightly crispy on the outside but have a nice chewy texture on the inside. Plus, they're rolled in sugar. What could be better?
Peanut Butter Chocolate Chip Cookies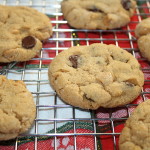 Adapted from, Smitten Kitchen. Original Source: The Magnolia Bakery Cookbook
Instructions
Preheat oven to 350° degrees.
In a large bowl, combined the flour, baking soda, baking powder and salt. Set aside.
In a large bowl, beat together the butter and peanut butter until fluffy. Add both sugars and beat until smooth. Add the egg and mix well. Add the milk and vanilla extract and mix until combined.
Add in the flour mixture and beat thoroughly. Stir in the peanut butter and chocolate chips.
Place two tablespoons of granulated sugar on a plate. Drop by rounded teaspoonfuls into the sugar, then onto an ungreased cookie sheet (leaving several inches between for expansion).
Using the back of a small spatula, lightly flatten the cookies. Alternatively, you can use a fork to flatten and do a criss-cross pattern. Bake the cookies for 10 to 12 minutes.  Do not overbake, cookies may appear to be underdone but don't worry they aren't!
Cool the cookies on the sheets for 1 minute, then remove to a wire rack to cool completely.
Yield: this recipe will yield 30-40 cookies depending on size. I like my cookies to be a little bigger so I was able to make 30 from this recipe. Last year I made them smaller and I know I had more than 30.
Print