"The journey of life is sweeter when traveled with a dog." – Author Unknown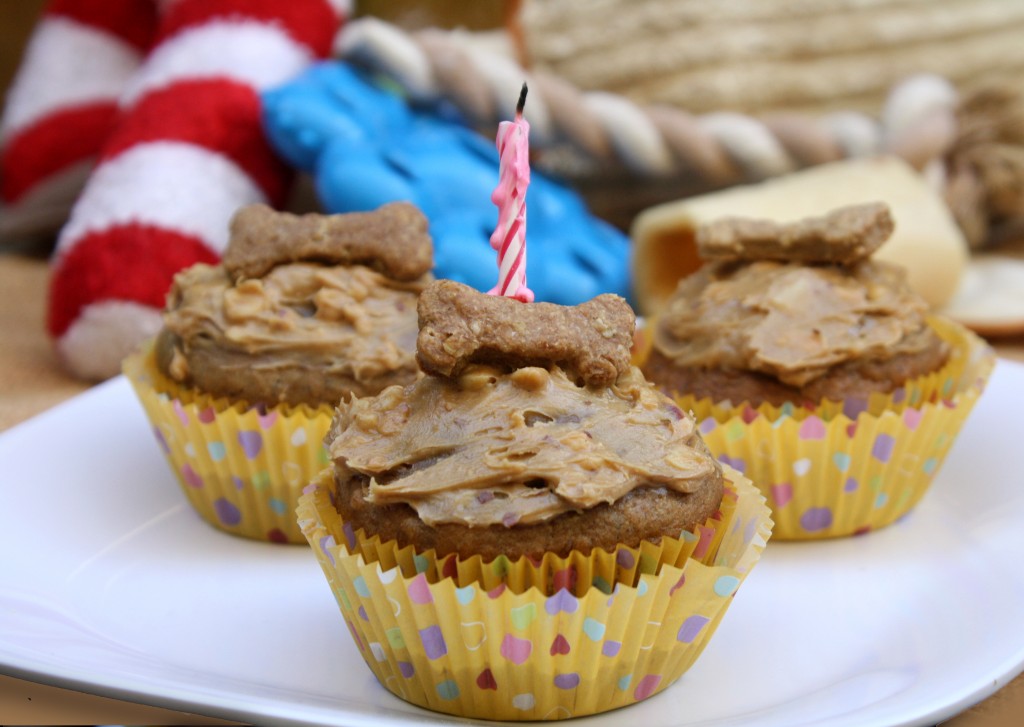 There are many things I do for my dog Marley that may seem out of the ordinary or a little silly…but being a dog owner I think it comes with the territory. I've always treated my pets as though they were part of the family, because they are. With a dog like Marley, who has his own unique personality, who has been with me through good times and bad, I think it's only expected that he become part of our family traditions – including the celebrating of birthdays!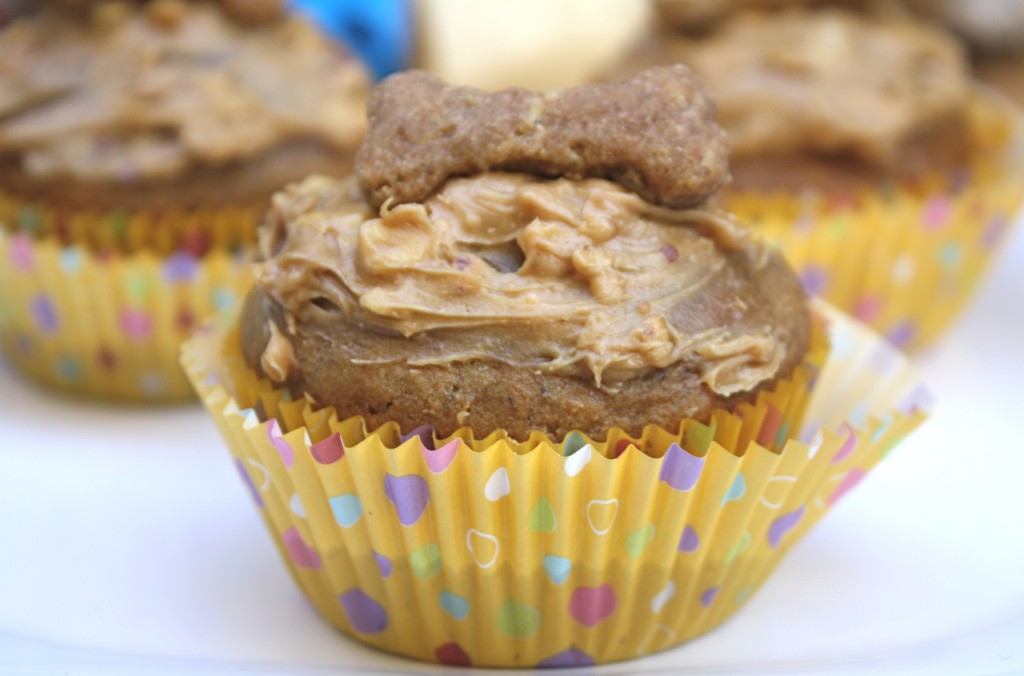 I enjoy spending time in the kitchen baking Marley homemade dog treats, so naturally for his birthday I wanted to bake him something extra special. It wasn't challenging to find some flavors he would like. As my mom so blatantly pointed out he occasionally eats from the trash so he's clearly not a picky eater. Nonetheless…I wanted to bake something with his favorite flavors and peanut butter was at the top of the list. These peanut butter & banana pupcakes fit the bill. I  decorated them with peanut butter for the frosting and placed a homemade beef-flavored dog treat on top.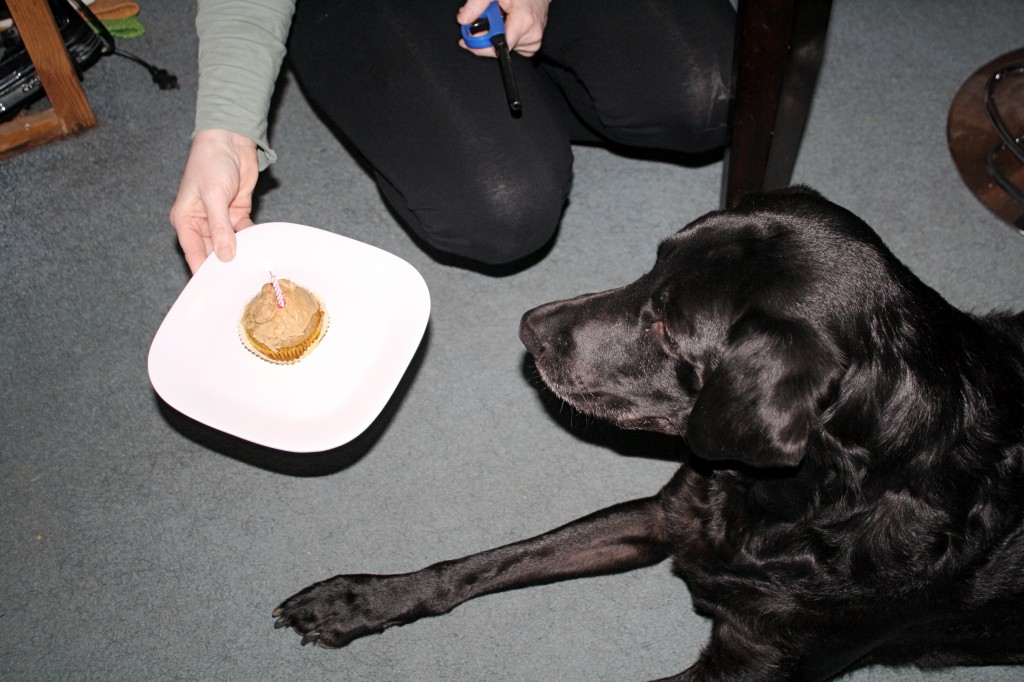 I didn't make much of an attempt to take a picture of him enjoying his pupcake. I know Marley well enough to know that he would gobble his treat down in less than 5 seconds, which is exactly what he did. That being the case – I think it's safe to say he enjoyed it.    
After polishing off a second pupcake, Marley finished the night by opening presents. This was probably my favorite part of the evening because he actually opens them with his paws – it's hilarious!
Peanut Butter Pupcakes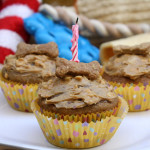 Adapted from, Pet Coupon Savings
Instructions
Preheat oven to 350° and line a muffin tin with cupcake liners.
Combine all the ingredients and mix together with a hand mixer until smooth.
Scoop the batter into the prepared liners and bake for about 20 minutes, until a toothpick inserted into the center comes out clean.
Frost cupcakes with peanut butter (if desired).
Print