A gift consists not in what is done or given, but in the intention of the giver or doer. – Seneca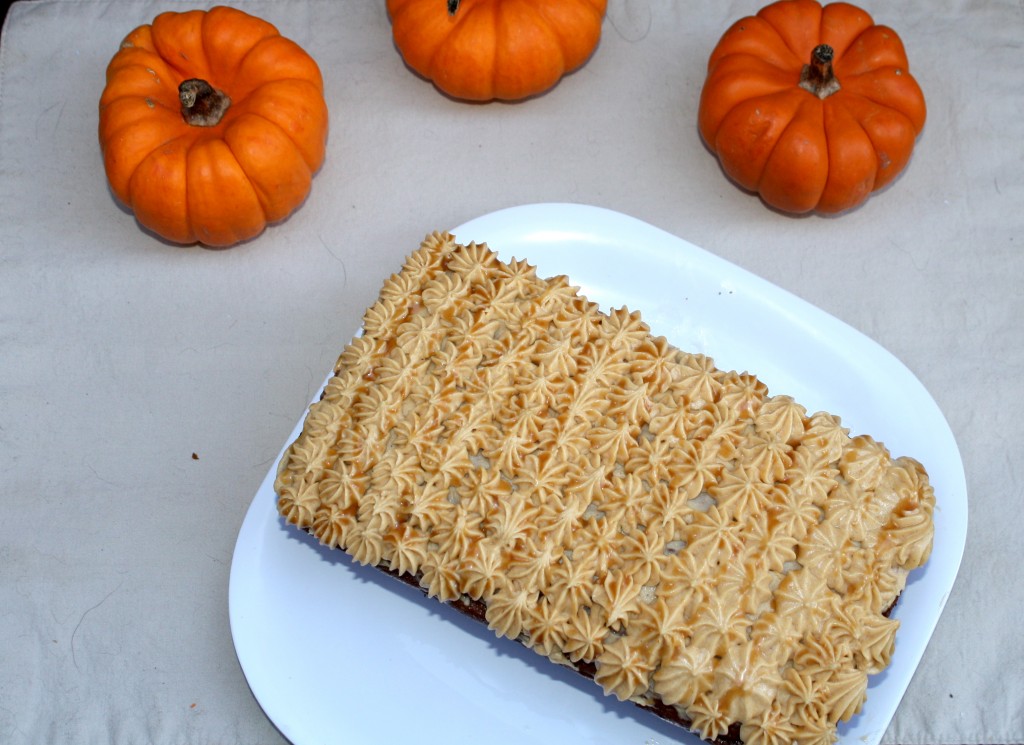 One of the main reasons I enjoy baking is the opportunities to share recipes with my friends and family. I love to bake in honor of birthdays, celebrations, and everyday achievements. It's my way of showing my appreciation, as well as a fun way of celebrating a specific event. Luckily for me, my new work place has individuals who are always willing to celebrate with some delicious food!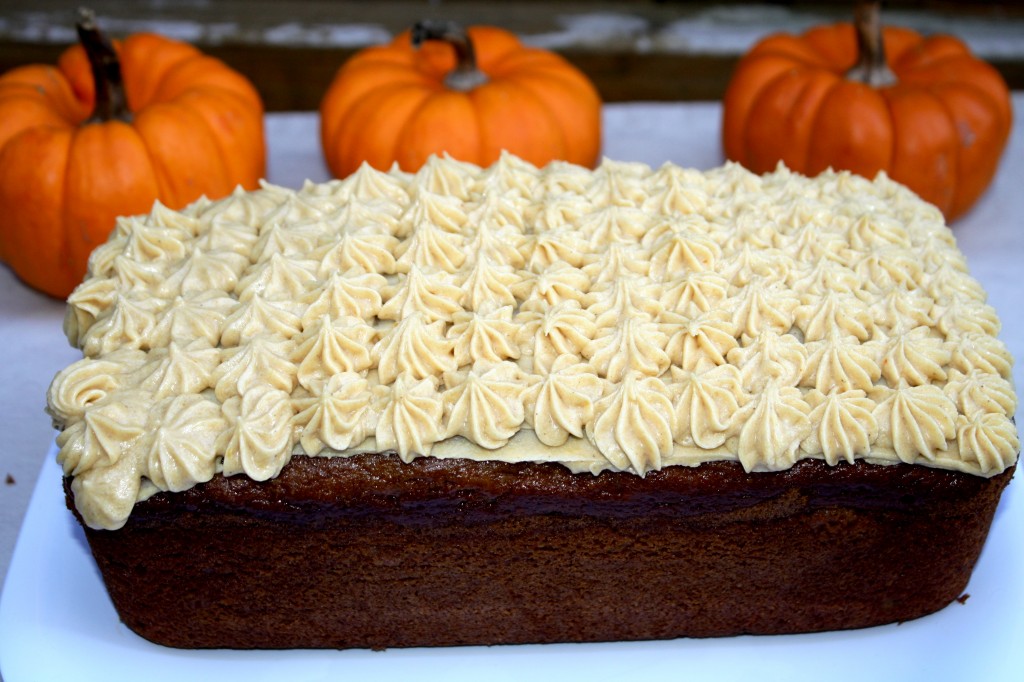 As soon as I learned one of my friends from work had a birthday coming up I immediately offered to bake something to celebrate! She ended up finding a recipe she wanted to try and sent it to me. Let me tell you –  it was perfect for a fall birthday!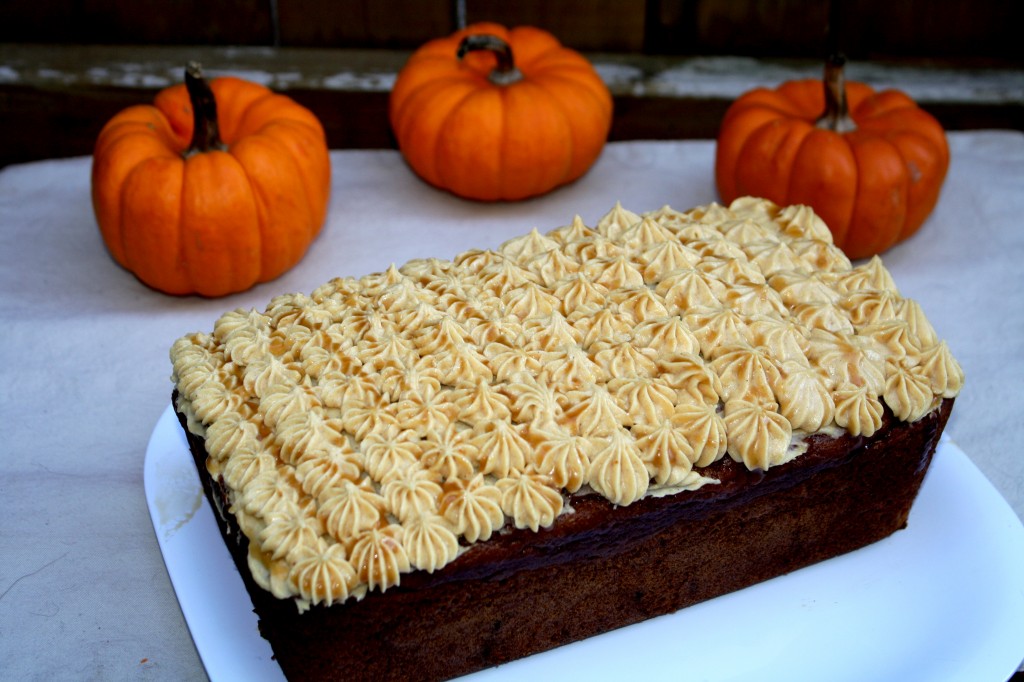 While it was baking it smelled delicious – it actually made the house smell like pumpkin pie! Needless to say it was difficult to wait until the next day to grab a slice but it was definitely worth the wait! Everyone at work really enjoyed this recipe and so did I.
Pumpkin Spice Loaf Cake with Pumpkin Buttercream Frosting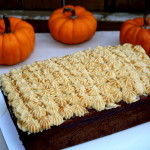 Adapted from, A Kitchen Addiction. Original Source: Creative Nancy
Instructions
Preheat oven to 325°. Grease and flour a 9x5 loaf pan.

Whisk together flours, cinnamon, nutmeg, allspice, cloves, salt, baking soda, and baking powder until well-combined. Set aside.
In a separate bowl, using an electric or stand mixer, beat eggs until creamy. Beat in brown sugar and granulated sugar on medium speed for one minute. Add in vanilla, yogurt and oil. Beat until well-combined. Add flour mixture and pumpkin, beat until just combined. Scraping down the sides of the bowl as necessary.
Spread batter into prepared loaf pan. Bake for 45-55 minutes or until toothpick inserted into the center comes out clean. Allow bread to cool in pan for 10 minutes before removing it to cool completely on a wire rack.
While bread is cooling, begin preparing the frosting. Cream together butter and pumpkin puree. Add in cinnamon and vanilla and beat until creamy. Slowly add confectioners' sugar and milk. Beat until well-combined and creamy. Spread frosting over the top of the cooled bread. Drizzle with caramel sauce, if using. Slice bread and serve - store leftovers in the refrigerator.
**Note: I added more confectioners' sugar to my frosting so that I could use it to pipe a design onto the loaf cake. Buttercream frosting is great because you can add more milk or more confectioners' sugar to reach desired consistency.
Print