"The greatest lesson in life is to know that even fools are right sometimes." – Sir Winston Churchill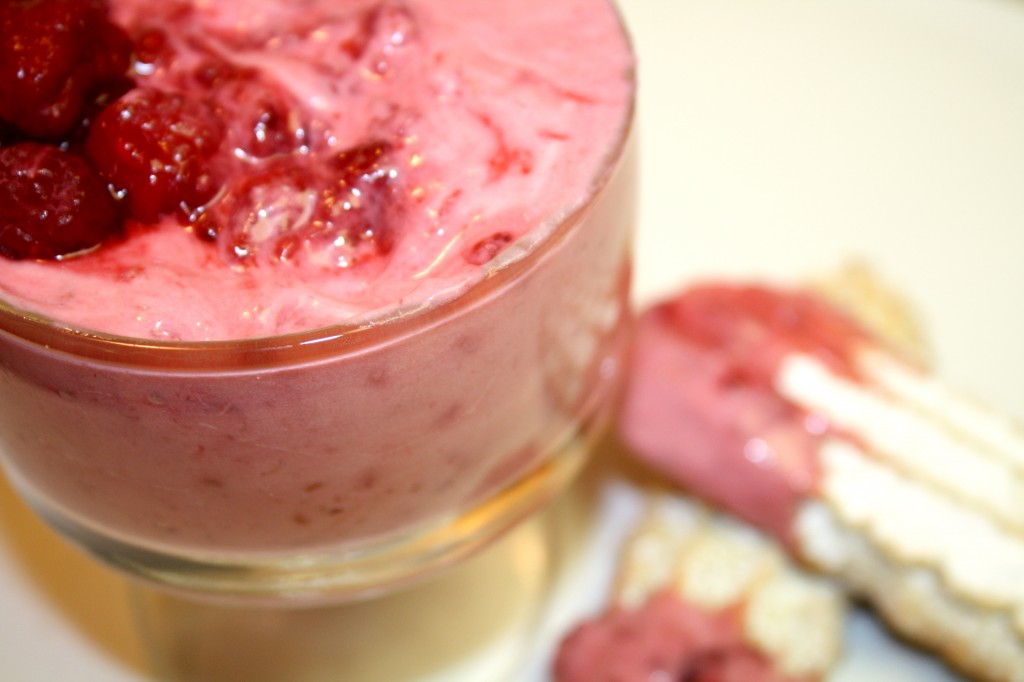 I feel like I've been so busy lately studying, preparing for senior thesis, catching up on my online class, and counting the days till graduation…and today, I completely forgot to plan something for April Fool's Day! .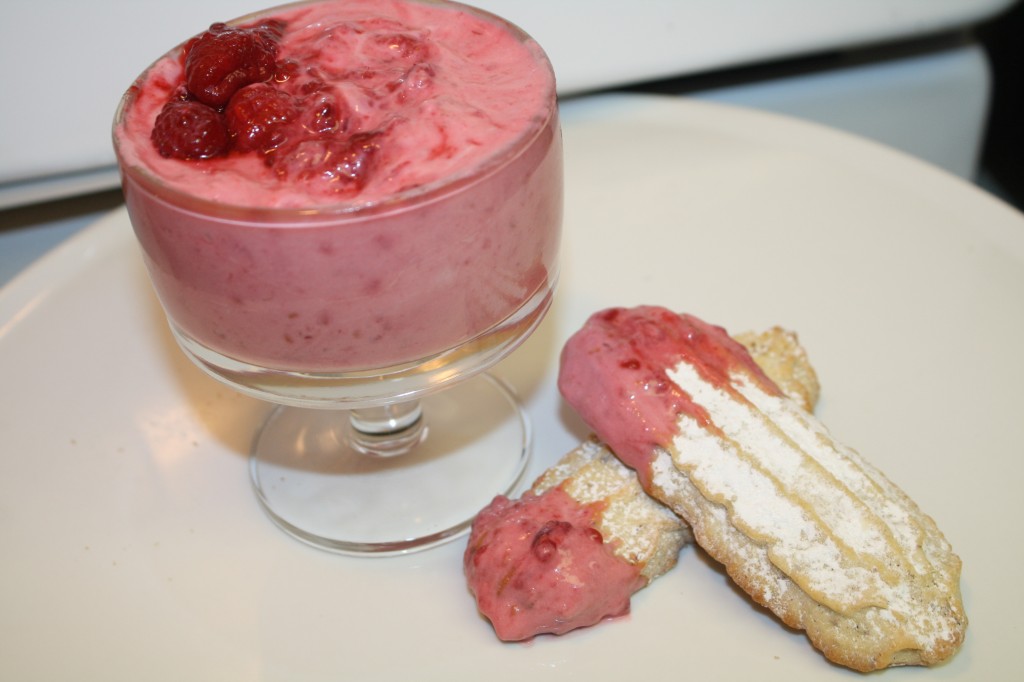 It completely slipped my mind! However I welcomed the break from studying and quickly flipped through my cookbooks and decided on a dessert that is merely foolish in name…    Raspberry fool is a traditional British recipe that has endless variations. Some recipes call for raspberry liquor, double cream, whisky and so on but for the sake of simplicity I decided to go with a healthier, delicious version of this classic chilled dessert. 
Raspberry Fool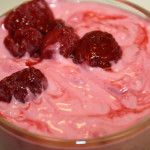 Adapted from, The Food You Crave by Ellie Krieger
Instructions
Place the yogurt in a strainer lined with a paper towel and let it drain and thicken in the refrigerator for at least four hours and up to one day.
Discard the liquid from the yogurt and set aside the thickened yogurt.
Process half the raspberries in a food processor or blender until smooth. Transfer the puree to a fine mesh strainer and strain it into a large bowl, pressing the liquid out with a rubber spatula.
Discard the raspberry seeds and whisk in the confectioners' sugar. Stir in the remaining raspberries.
In a chilled medium bowl, whip the cream with an electric mixer until soft peaks are formed. Gently fold in the yogurt, then fold in the raspberry mixture.
Spoon the fool into glasses and chill, covered with plastic wrap for at least 1 hour and up to one day.
Serve each with one ladyfinger cookie.
Nutrition Facts (from The Food You Crave): Serves 4 (serving size - 1/2 cup) - CALORIES 240, FAT 7g (MONO. 2g, POLY. 0.4g, SAT. 4g,), PROTEIN 7g, CARBOHYDRATES 40g, FIBER 1g, CHOL. 62mg, SODIUM 85mg.
Print