"Cooking is at once child's play and adult joy." -Craig Claiborne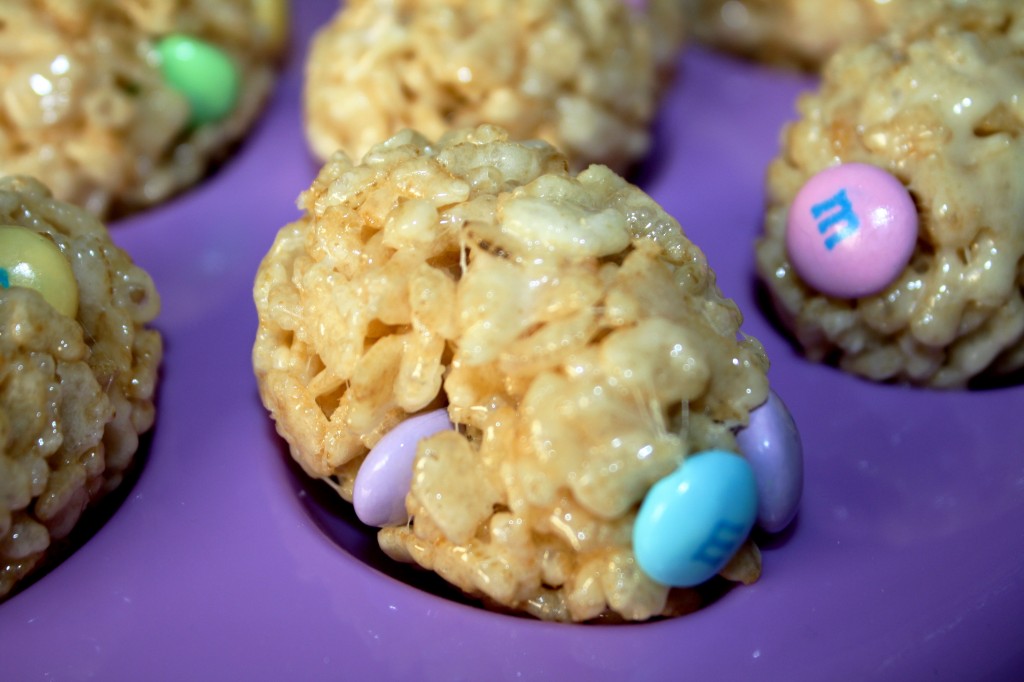 Rice Krispies really are a timeless treat, they never seem to go out of style. While there have been many variations created from the original recipe (smore's rice krispie treats, peanut butter chocolate pretzel rice krispie treats…) the original recipe is definitely a classic.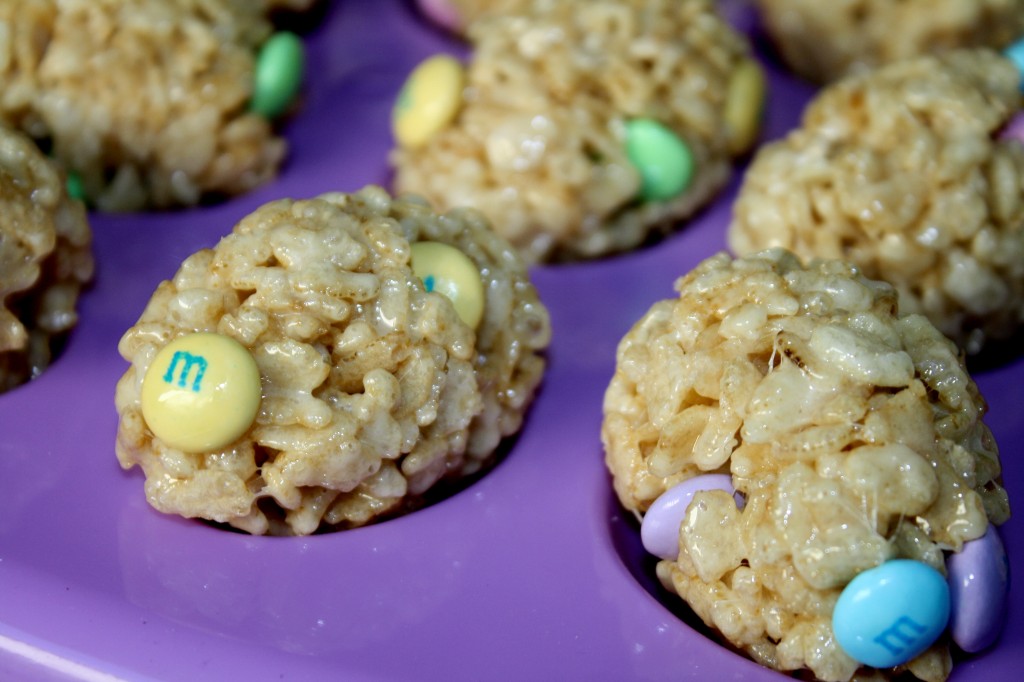 Rice Krispie treats only have three ingredients, but even with a simple recipe it's important to use natural and healthy ingredients as much as you can. I was surprised to learn that Kellogg's released a gluten-free brown rice cereal! Envirokidz also has an organic brown rice cereal that could be used for this recipe. As far as marshmallows go, stick to the ones without any artificial ingredients (e.g. blue 1, artificial vanilla flavor) or chemicals (tetra sodium pyrophosphate). Sunspire is usually my go-to when I need chocolate candies but unfortunately I haven't been able to find the spring colors in my area so I used M&Ms. Do what you can and once you have all your ingredients together you're all set to make the rice krispie treats & mold them into easter eggs.
All you have to do after you make the rice krispie treats is form them with the plastic eggs, decorate with some chocolate candies and that's it! Simple & fun…it's perfect for a last minute holiday dessert!
Rice Krispies Easter Egg Treats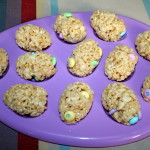 Adapted from, Bright Ideas
Instructions
Clean out the plastic easter eggs then coat with cooking spray. Set aside.
In a large saucepan over low heat melt the butter and then stir in the marshmallows. Stir until completely melted then remove from heat.
Stir in the brown rice cereal until well coated.
Lightly spray hands with cooking spray then firmly press the cereal mixture into each plastic egg half. Place chocolate candies in the middle or on the outside then press egg halves together. Hold for a few seconds, then remove from molds and cool on wax paper.
Repeat above steps until all cereal mixture is used and eggs are formed.
Print