"Time is an illusion. Lunchtime doubly so." – Douglas Adams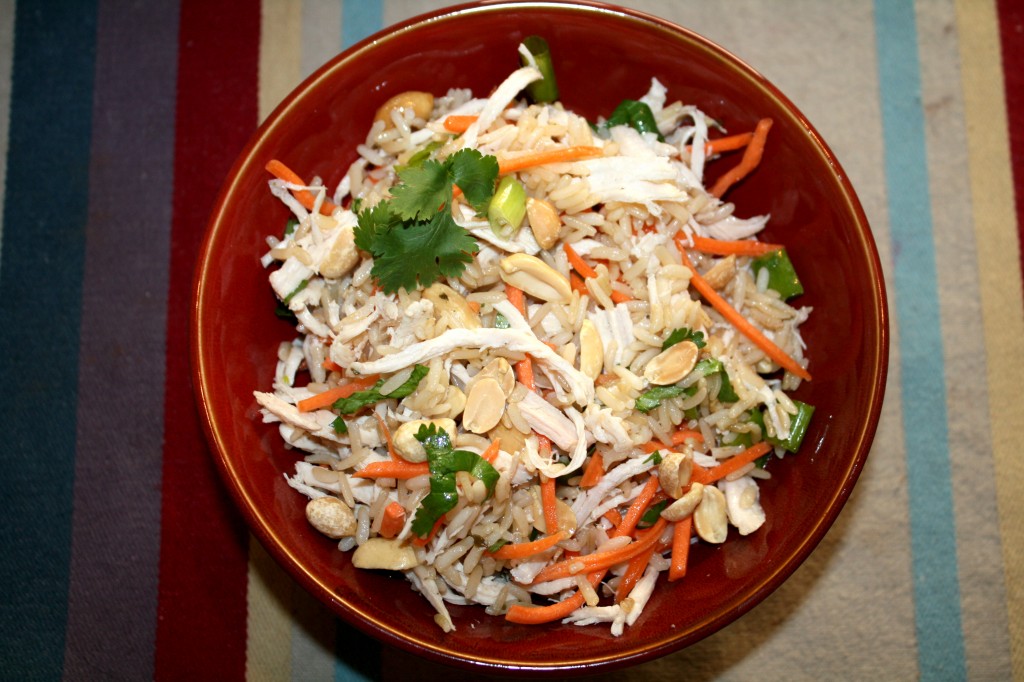 Since beginning my new job I've noticed that no matter what is going on during the day – lunchtime always goes by way too fast. Lately my lunch break has been spent in front of my office computer either catching up or trying to prepare for another day. For that reason I don't like to waste time (or money) running out to grab something for lunch and then rushing back. I enjoy preparing my own lunches because it saves time and I know I'll be eating something delicious!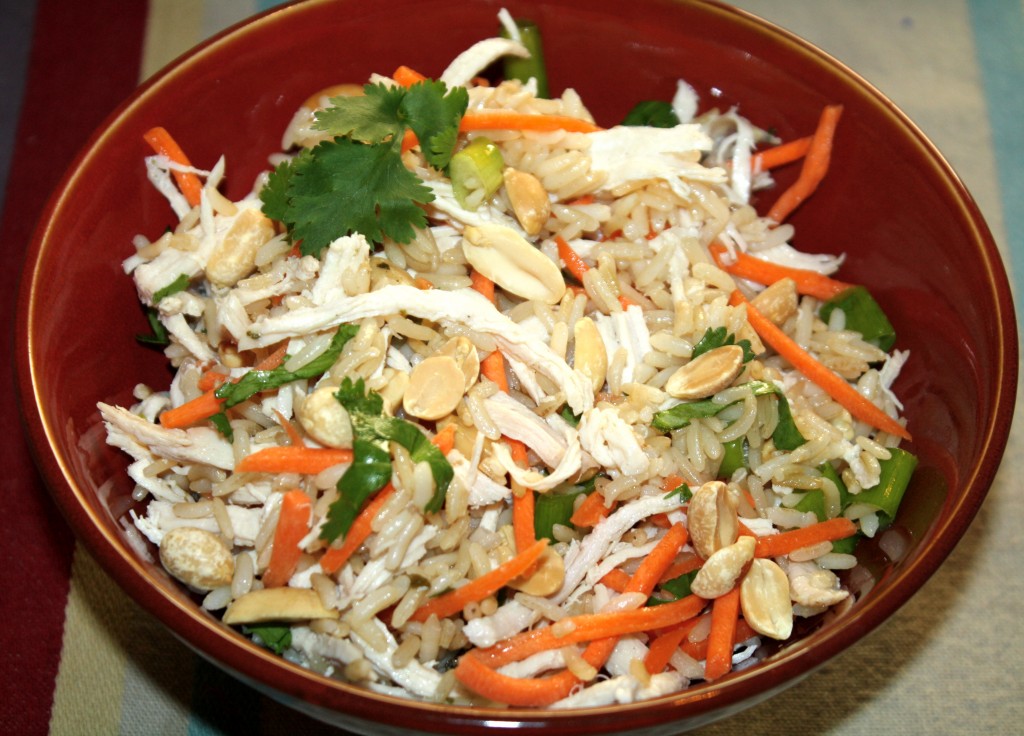 Sandwiches are great for lunch because they're easy to throw together but I get bored making sandwiches every day, so my second favorite lunch to prepare is a whole-grain salad! Preparing whole grains ahead of time is great for quick-serve lunches, or you can always use leftover rice (I know we always have plenty). Also (in my opinion) these types of lunches taste just as good cold as they do hot so it depends on your personal taste how you want to prepare them. This recipe tastes delicious and it's healthy because you have whole grains, vegetables, and protein all in one bowl!
**Note: for this recipe, I like to prepare it the night before to allow the rice to soak up the dressing – it makes it very flavorful!
Sesame Brown Rice Salad with Shredded Chicken & Peanuts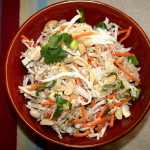 Adapted from, Cooking Light Eat Smart Guide: Healthy Heart
Instructions
Cook rice according to package directions (omitting salt and fat).
Transfer rice to a large bowl; fluff with a fork. Cool. Add chicken, carrot, onions, 2 teaspoons cilantro, and salt to rice; toss to combine.
Combine juice and remaining ingredients in a small bowl. Drizzle oil mixture over rice mixture; toss to combine.
Place 1 & 1/2 cups salad on four plates. Sprinkle each serving with 1 & 1/2 teaspoons remaining peanuts and 1/4 teaspoon remaining cilantro.
NUTRITION FACTS (From CookingLight): Serves 4 - Per Serving: CALORIES 398, FAT 13.3g (SAT 2g, MONO 6.3g, POLY 4g,) PROTEIN 27.8g, CARBOHYDRATE 40.2g, FIBER 4g, CHOLESTEROL 60mg, SODIUM 424mg.
Print