For each petal on the shamrock
This brings a wish your way –
Good health, good luck, and happiness
For today and every day.
~Author Unknown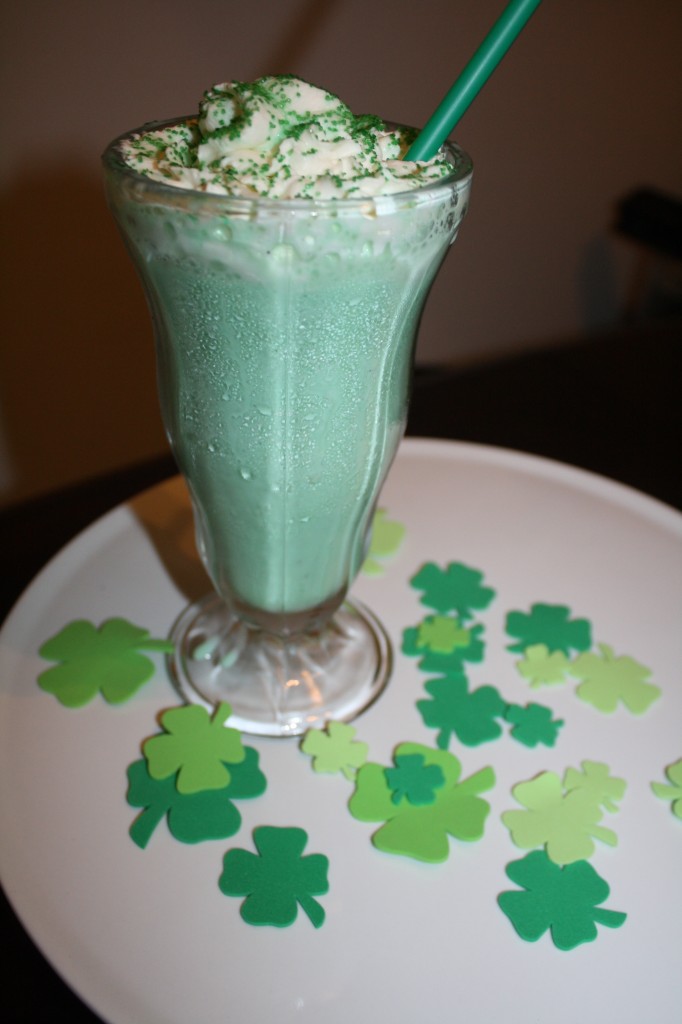 Many irish blessings and quotations discuss the symbolism of shamrocks and that they bring good health and happiness to those that find them.
I'll drink to good health, as long as it's a healthier version of the famous shamrock shake that's released each year. Three different kinds of sugar (including high-fructose corn syrup), and ice cream with 15 ingredients (including corn syrup solids and artificial vanilla flavor) are hidden inside the 840 calorie drink. I'm all for treating yourself once in awhile, but I feel a lot better indulging when I can pronounce the ingredients I'm consuming. Plus, who doesn't love a nice boost of confidence when you realize you've made something that tastes great and takes only minutes to assemble – so no worries, you can have your shake and eat it too!
My favorite ice cream is Breyer's all natural vanilla. Milk, cream, sugar, natural tara gum and natural vanilla flavor…why the need for anything else? This ice cream tastes great and creates the perfect base for any milkshake!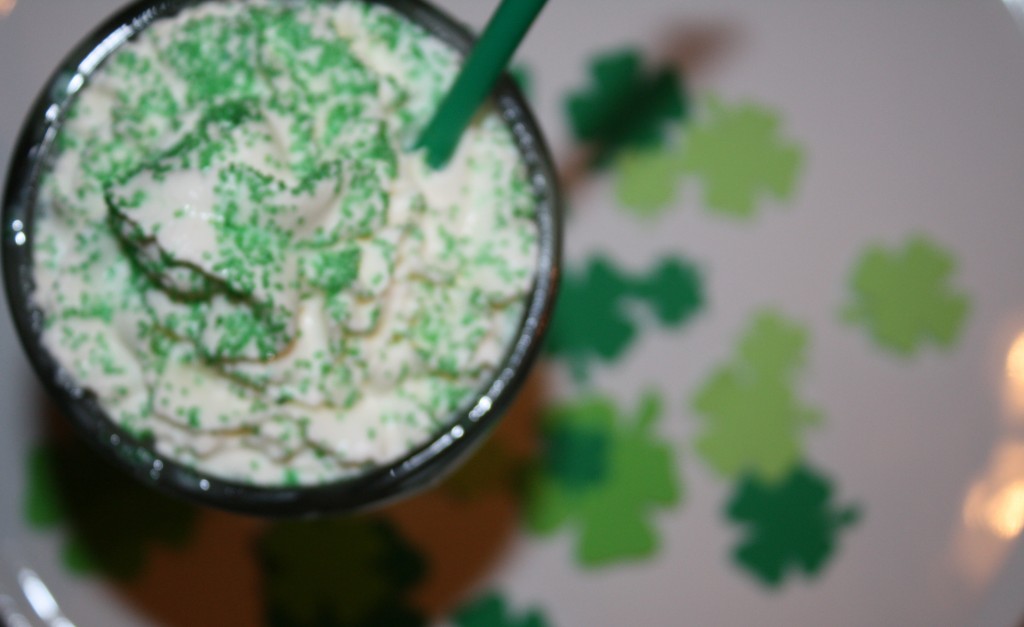 Shamrock Shake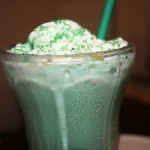 Adapted from babble.
Instructions
Place ice cream, milk, mint extract and food coloring in a blender and process until smooth.
Pour into glass, decorate as desired & enjoy!
Print