"Planning your snacks is just as important as planning your meals." – Author Unknown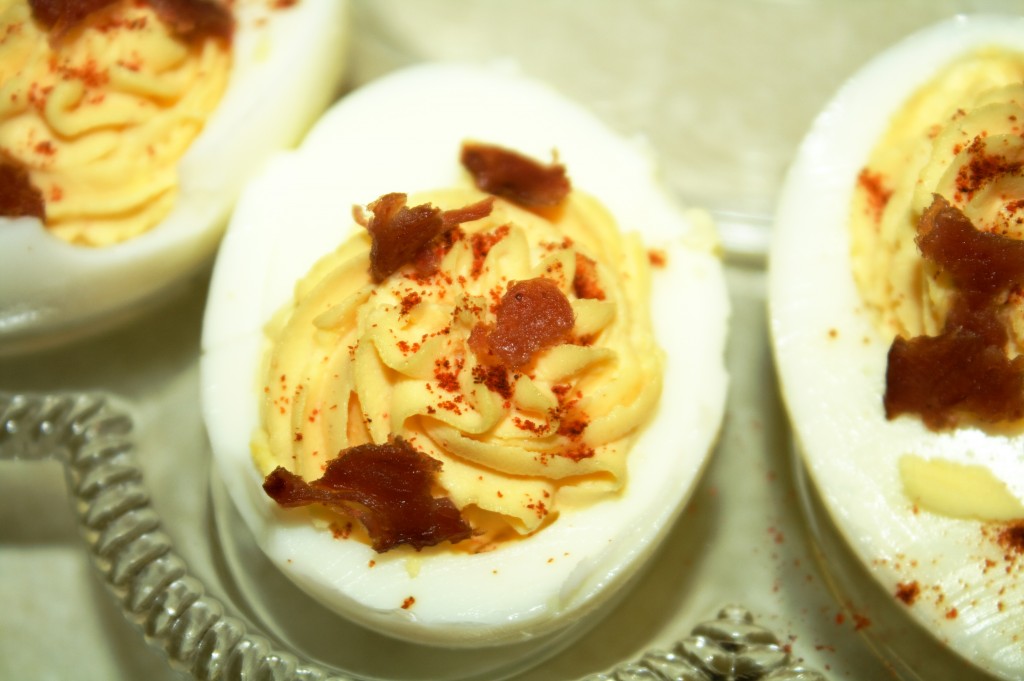 As far as snacking goes on holidays, deviled eggs are a pretty safe bet. While it may not be the healthiest way to eat an egg it still has plenty of nutritional benefits. One egg contains six grams of protein and nine essential amino acids.  Plus, eggs are also a good source of choline and vitamin D. Don't be fooled by old-fashioned nutritionists claiming eggs are bad for cholesterol, all current research shows that eggs have no effect on overall 
cholesterol. So grab an egg & enjoy! This recipe takes it up a notch with Paprika (especially if you use Pimenton, which is a spanish-style paprika). It adds a smoky flavor to this classic dish. 
  I had a little trouble peeling the eggs after they were hard-boiled, but I found some helpful tutorials throughout the process.  I should've read
these
tips &
these
first…but they still turned out great! 
Smoky Deviled Eggs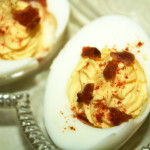 Adapted from, Cook This Not That! Easy & Awesome 350-Calorie Meals by David Zinczenko & Matt Goulding
Instructions
Hard boil 8 eggs...great tutorial here!
Once the eggs have cooled, cut them in half & scoop out the yolks.
Combine the yolks with the mayo, mustard, and a good pinch of salt and pepper. Stir to combine thoroughly.
Scoop the mixture into a sealable plastic bag, pushing it all the way to the corner. Cut a small hole in the corner (or if you want to get fancy use a decorating tip!). Squeeze to pipe the yolk mixture back into the egg whites.
Top each with a sprinkle of paprika and a bit of crumbled bacon.
Nutrition Facts (From Cook This Not That!): Serves 4 - CALORIES 220 FAT 17g (SAT 4g) SODIUM 370 mg
Print