"I always have emergency s'more rations in my car." – Leslie, Parks and Recreation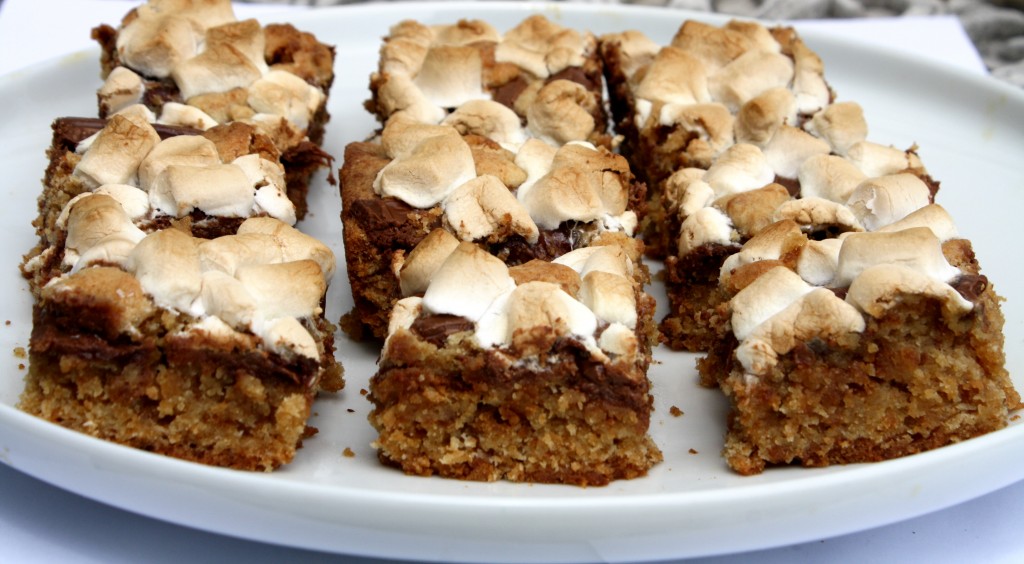 Happy National S'mores Day!
What's not to love about S'mores? A square of melting chocolate and a large, gooey marshmallow stuffed between two crunchy graham crackers. Regardless of whether you're roasting marshmallows over the campfire or using the good 'ol microwave method, the combination of those three ingredients is classic, and to me, always represents summertime.
However, s'mores make a great treat all year round, which is why I always have chocolate, marshmallows and graham crackers on hand. You never know when a craving will strike!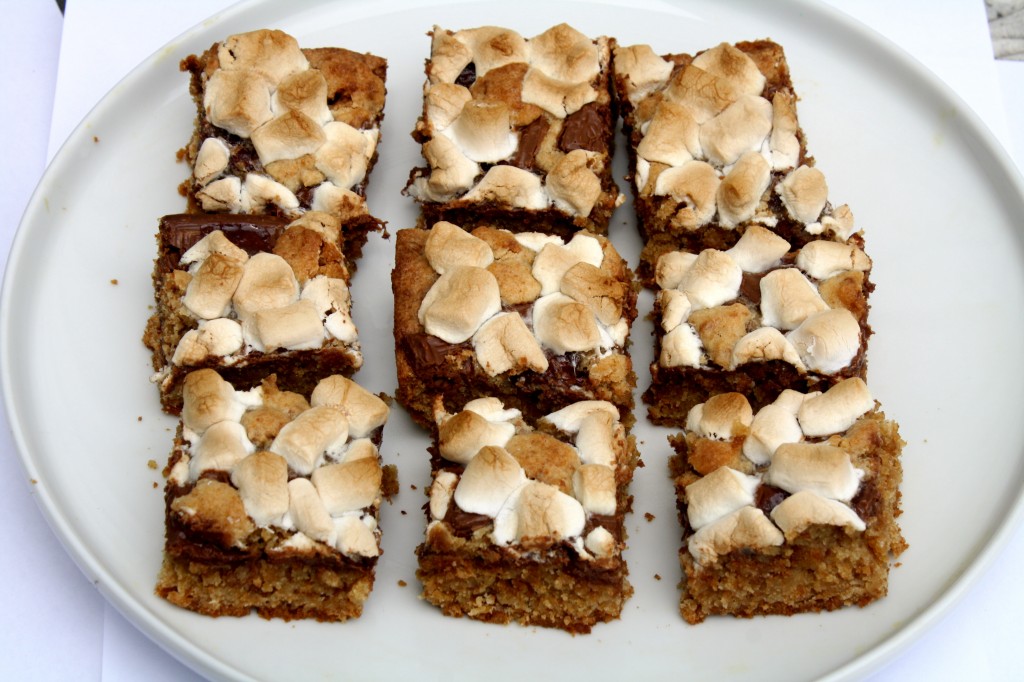 In honor of National S'mores Day I decided to make s'mores bars! These bars are cake-like in texture and delicious, incorporating all of the essential ingredients of s'mores. This recipe can easily be doubled and baked in a 9 x 13 inch pan. Trust me, you'll want to double the recipe.  The name "s'mores" originated from combining the words "some" and "more" because after eating one, you'll always end up wanting more. These bars stay true to that statement.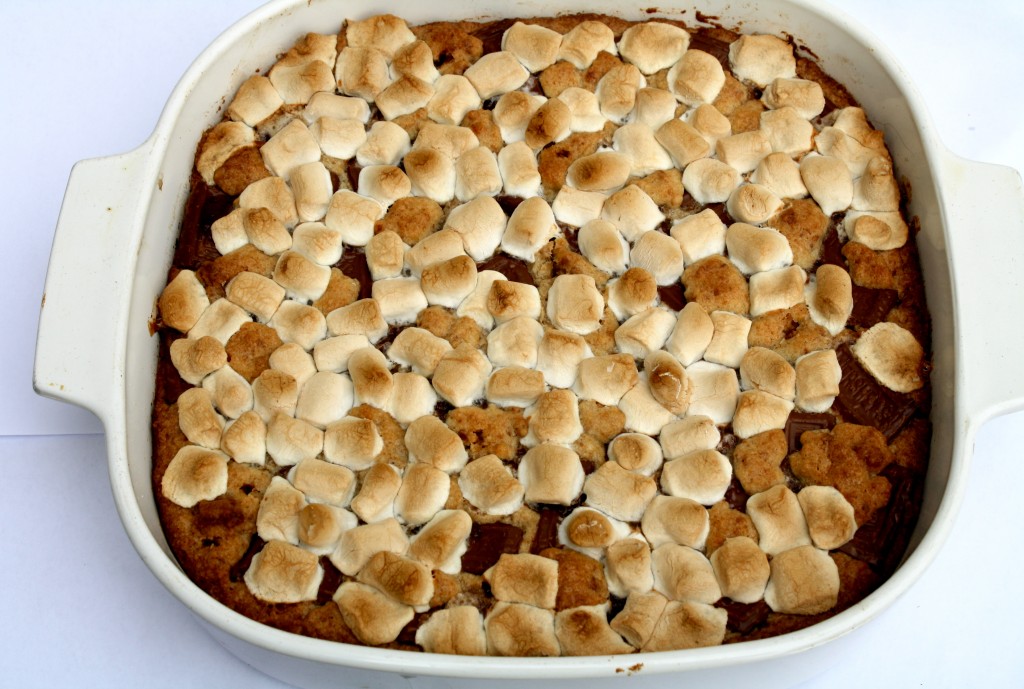 S'mores Bars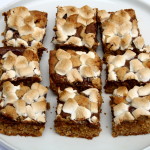 Adapted from, Taste of Home
Instructions
In a large bowl, cream butter and sugar until light and fluffy. Beat in egg and vanilla. Combine the flour, graham cracker crumbs, baking powder and salt; gradually add to creamed mixture. Set aside 1/4 cup for topping.
Press remaining mixture into a greased 9-inch square baking pan. Place candy bars over crust; top with mini marshmallows. Crumble remaining graham cracker mixture over top.
Bake at 350° for 25-30 minutes or until golden brown. Cool on wire rack. Cut into bars. Store in an airtight container. Yield: 1 & 1/2 dozen.
NUTRITION FACTS (from Taste of Home): CALORIES 213, FAT 9g (SAT. 5g), PROTEIN 3g, CARBOHYDRATES 30g, CHOLESTEROL 28mg, SODIUM 114mg, FIBER 1g.
Print