"It is more fun to talk with someone who doesn't use long, difficult words but rather short, easy words like "what about lunch?" – Winnie The Pooh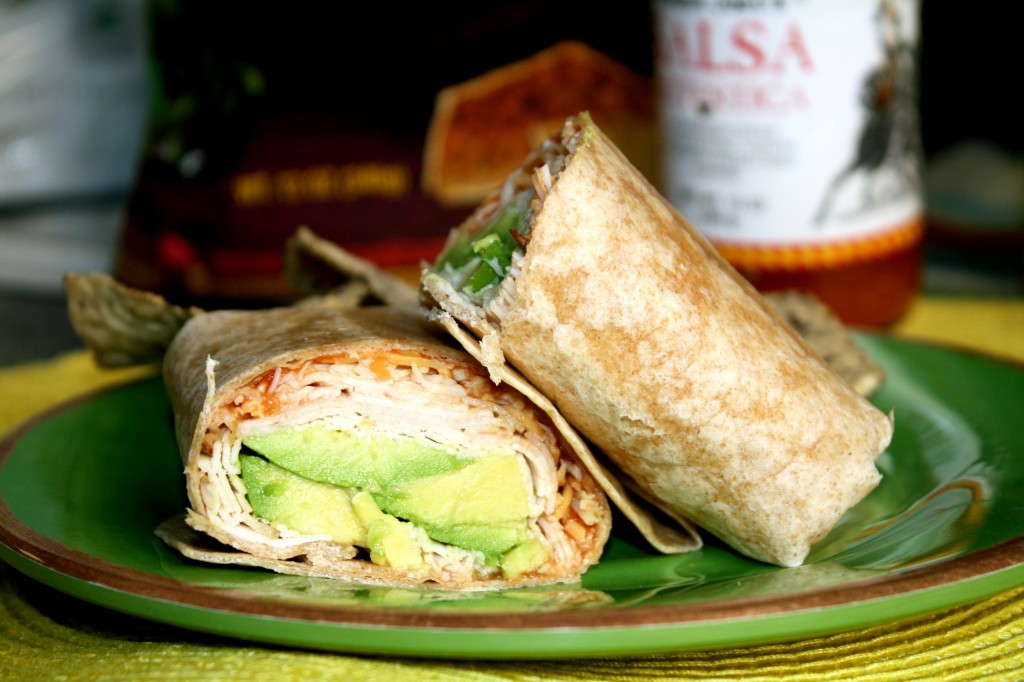 I try my best to save time and money by always making  lunches ahead of time. It takes a little bit of planning but it's not too difficult. I think the somewhat challenging part is finding new recipes to try because eating the same thing over and over isn't very exciting. So when I'm presented with the question of "what to eat for lunch?" and I can't seem to find anything new to try, I usually take a different twist of a recipe I've tried before, which usually results in a delicious wrap!
Wraps are easy to make, great to take on the go & there are plenty of ways to mix up the ingredients to keep things fresh. That's why they make a daily apperance on the lunch menu around here, and I love finding new recipes that taste great & use ingredients I regularly have on hand. Plus, I love avocados and I'm always willing to try a recipe where it's listed as one of the ingredients!
Southwest Turkey Wrap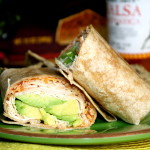 Adapted from, Meal Makeover Moms
Instructions
Spread two tablespoons of salsa over one whole wheat flour tortilla. Then arrange the cheese, turkey and avocado slices down the center of the tortilla.

Roll up the tortilla tightly and slice in half.
Repeat above steps with remaining tortilla, serve & enjoy!
NUTRITION FACTS (From myfitnesspal): Yield 2 servings, Serving Size 1 wrap - CALORIES 320, FAT 15.2g (SAT 3.5g, MONO. 5g, POLY. 1g), PROTEIN 19.5g, CARBOHYDRATES 29g, FIBER 6.5g, SUGARS 1.1g, CHOLESTEROL 32.5mg, SODIUM 1129mg,
Print