"Make food simple and let things taste of what they are." – Curnonsky, (Maurice Edmond Sailland)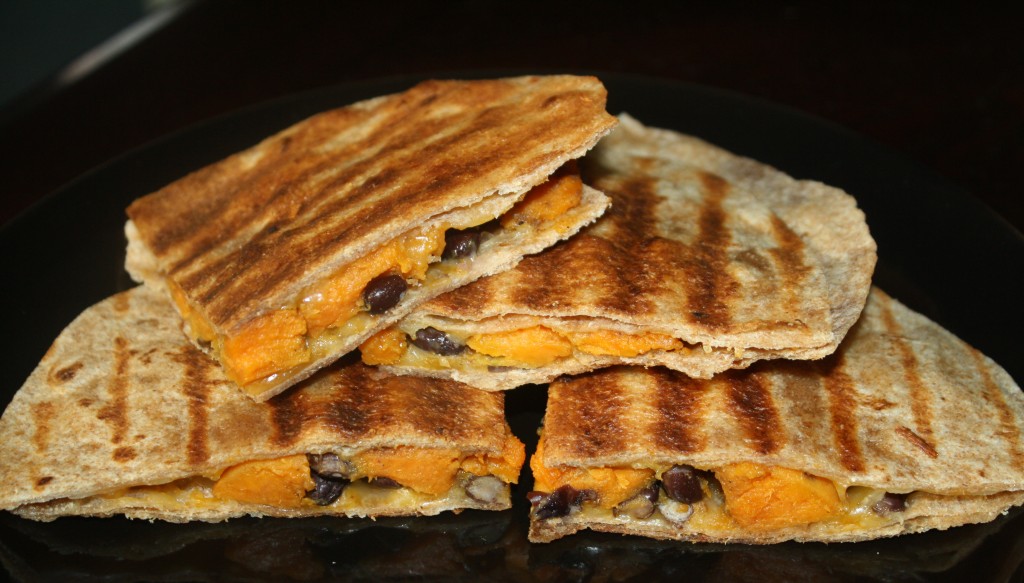 To be completely honest, I was really in need of a Meatless Monday today. I've done nothing but eat leftovers from Thanksgiving for the past few days and while those leftovers are absolutely delicious…I'm not sure the habit of eating apple pie for breakfast is something that should be repeated on a daily basis. It has taken me a few days to even get in the mood to cook again, so for Meatless Monday I wanted a recipe that didn't take too much effort but would get me back in the kitchen nonetheless. Plus, it's nice to have a simple meal after spending so much time preparing Thanksgiving dinner.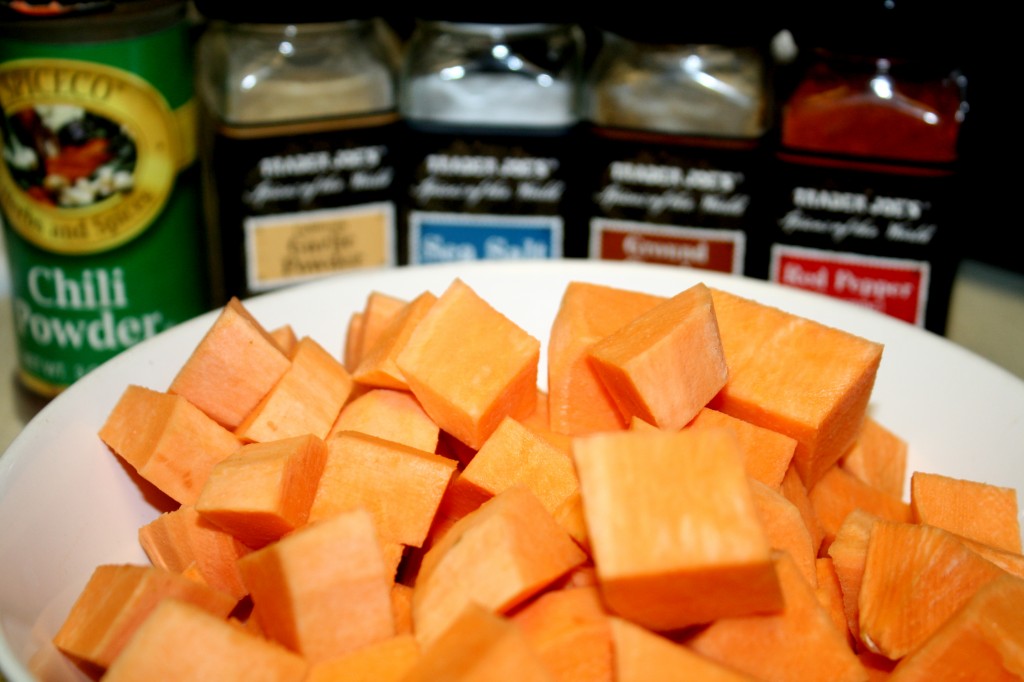 Quesadillas are always a favorite of mine! Easy to prepare, and so many endless combinations. Black beans & sweet potatoes make a great pair though, and one could definitely use leftover cubed sweet potatoes for this recipe. I, however, really like the blend of spices in this recipe. I'm also a big fan of the Mexican cheese blend that I always use from Trader Joe's. I think this recipe is perfect for after a big holiday!
Spicy Roasted Sweet Potato & Black Bean Quesadillas
Adapted from, Eat Live Run
Instructions
Preheat oven to 400° F.

Place cubed sweet potatoes in a bowl and drizzle with olive oil. Sprinkle spices and salt over potatoes and toss well to combine. Spread sweet potatoes out on a lined baking sheet and roast for 40 minutes, until very tender. 

Heat a large skillet over high heat. Spray with cooking spray and place one tortilla on skillet and spread about 1 cup roasted sweet potatoes over top. Add about 1/4 cup black beans and 1/4 cup of cheese. Fold over tortilla and press down with spatula, then flip over until golden brown and crispy. 

Repeat above steps with remaining tortilla.

Serve quesadillas with hot sauce, salsa or sour cream. 

Yield: 2 half size quesadillas. 
NUTRITION FACTS (from MyFitnessPal): Per Serving - CALORIES 440, FAT 27g (SAT. 3.6g), PROTEIN 20.6g, CARBOHYDRATES 30g, FIBER 10g, POTASSIUM 620mg, CHOLESTEROL, 15mg.
Print