"Coffee makes it possible to get out of bed. Cupcakes make it worthwhile." – Unknown Author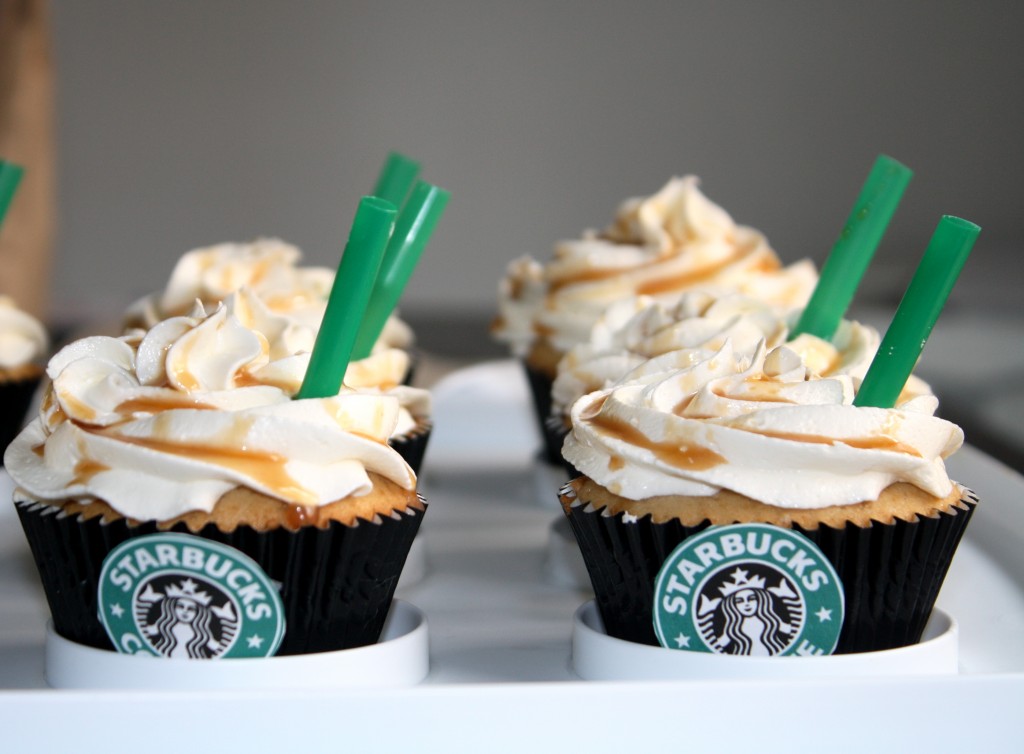 I tend to know ahead of time what kind of dessert I plan on making for a family member's birthday. Of course I always find a recipe I know that person will love, but for me I like to be a little creative and surprise them! For example, Mo's Aunt has developed a strong liking (or ahem, obsession!) for Starbucks Caramel Frappuccinos. And really, who hasn't? Anyway…it wasn't hard for me to try and put together a Starbucks-inspired dessert for her birthday. I used a caramel cupcake recipe, a basic buttercream frosting (this is the recipe I always use) and as an added bonus I filled the cupcakes with a little bit of caramel for a delicious surprise! The cupcakes were a hit & I will be sure to use the "filling" technique in more recipes…so here are some tips to help:
First, to fill a cupcake, use a spoon (I had this pastry tool I used instead) to scoop out a small hole in the top of the cupcake.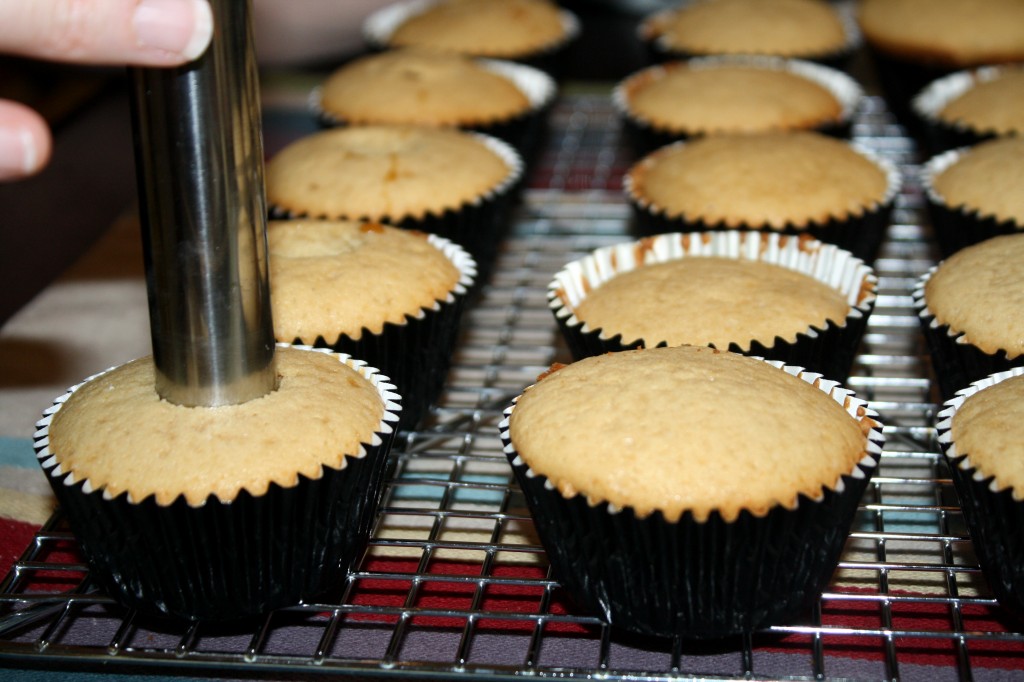 Put the tops aside (you'll put them back on after you fill the cupcake).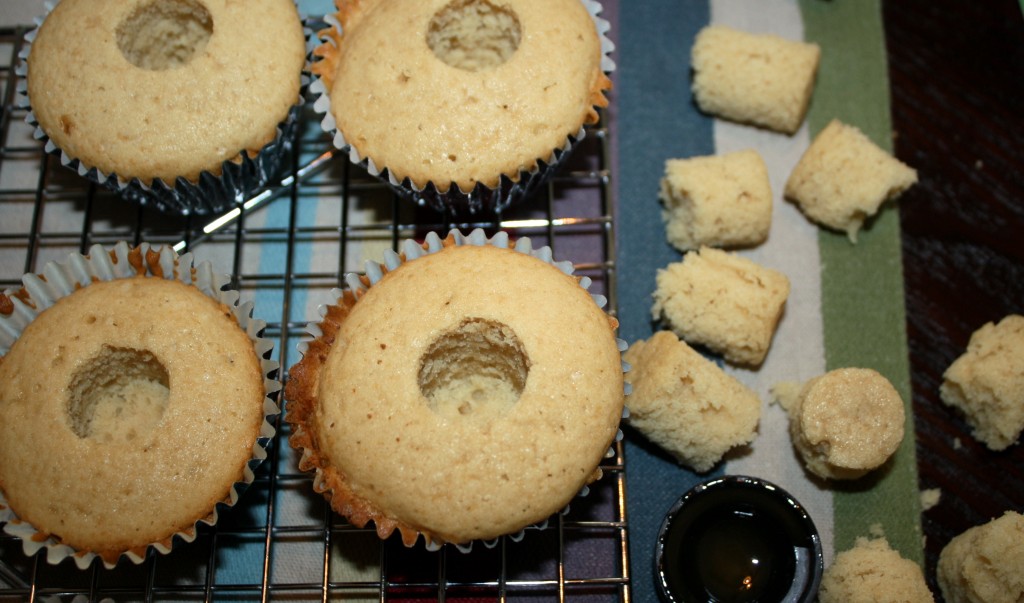 Next, fill the holes with caramel sauce (using about 1 teaspoon).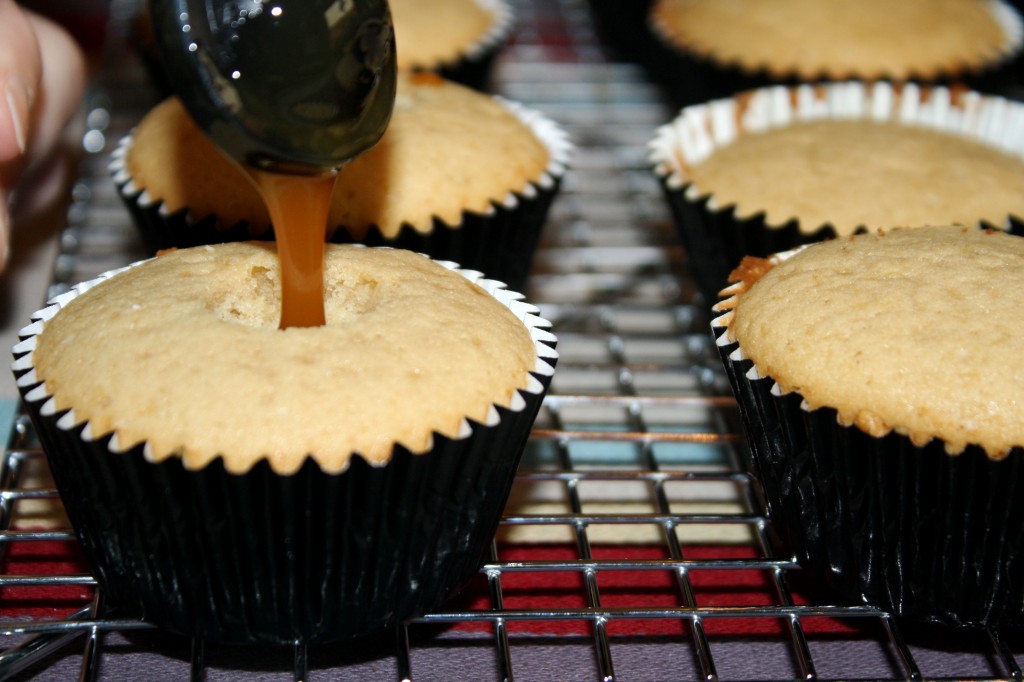 Next – put the tops back on…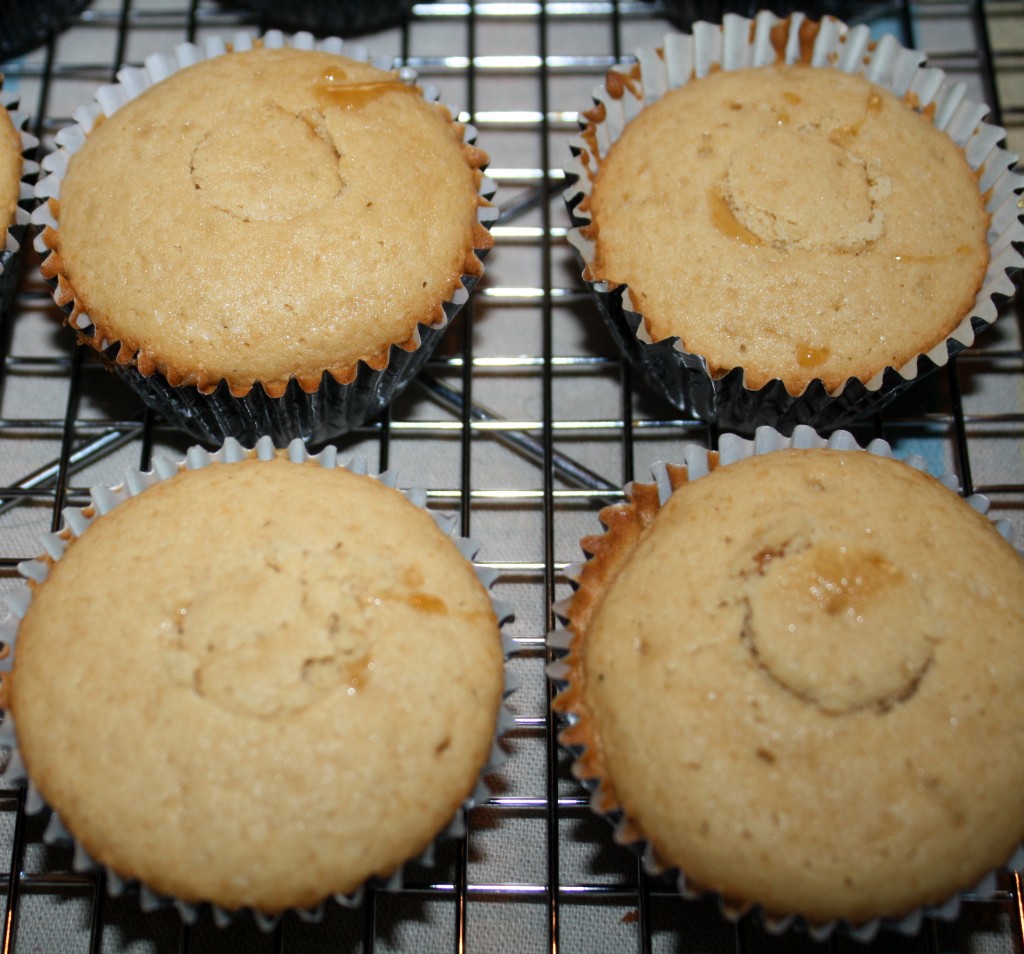 Then decorate, serve & enjoy!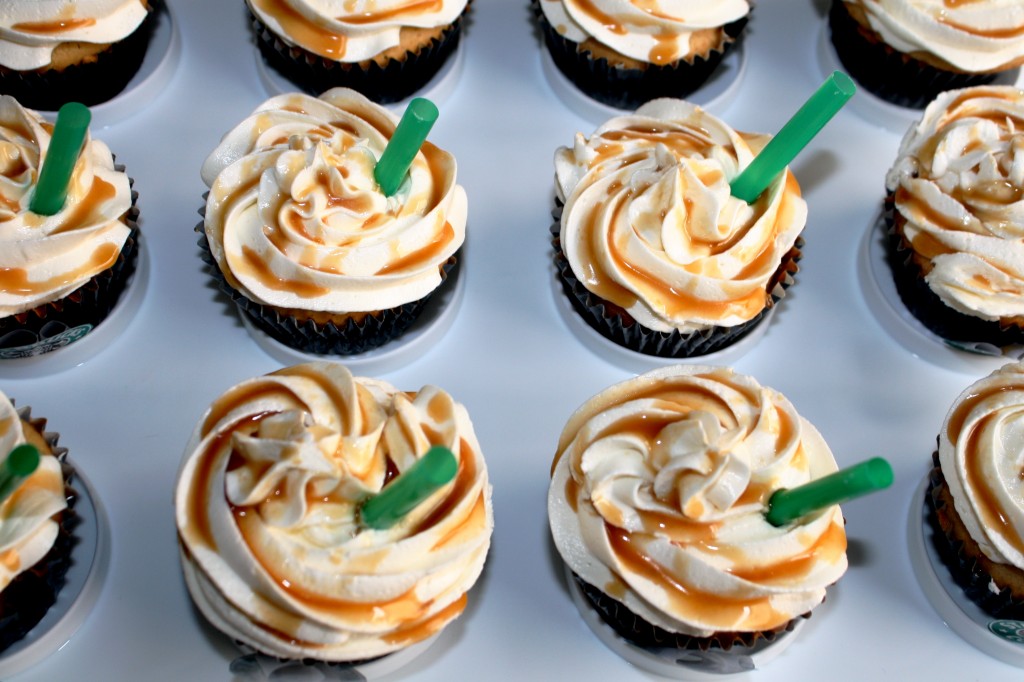 Starbucks Caramel Frappuccino Cupcakes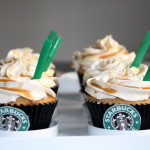 Adapted from, Sprinkle Bakes and Kim's Kitchen
Instructions
To prepare & bake the cupcakes:
Preheat oven to 325°. Line muffin tins with paper liners.

Combine flour, baking powder, and salt; set aside.

Cream butter and brown sugar on medium-high speed until fluffy. Add eggs, one at a time, beating until incorporated. Add vanilla. Mix well and scrape down sides of bowl as needed. 

Add flour mixture in three batches, alternating with two additions of buttermilk, beating until combined.

Divide batter evenly among muffin tins, filling each about halfway full.

Bake for about 25 minutes, until toothpick inserted in center comes out clean. 

When finished baking, transfer tins to wire racks to cool 10 minutes; then turn out cupcakes onto racks and let cool completely. 
For the frosting & assembly of cupcakes:
Prepare buttercream frosting (recipe here). 

Pipe frosting onto cupcakes. Drizzle caramel over cupcakes, insert small green straw & enjoy!
Print