"Of course life is bizarre, the more bizarre it gets, the more interesting it is. The only way to approach it is to make yourself some popcorn and enjoy the show." – David Gerrold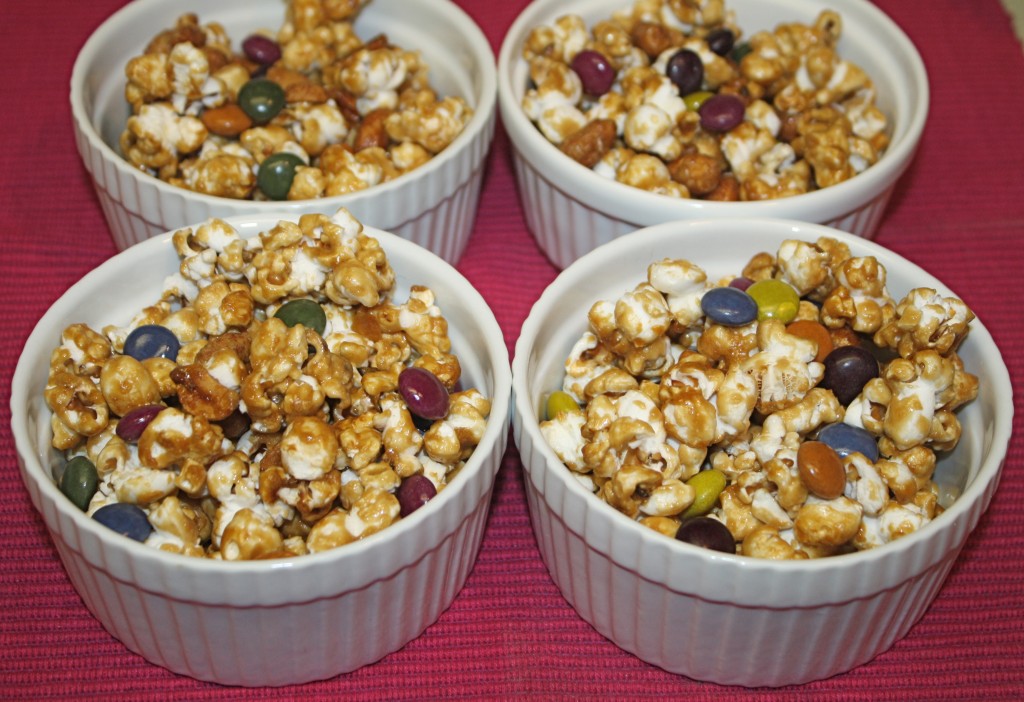 There are many ways to unwind from a busy or stressful week. I usually opt for reading a good book, browsing through cooking catalogues, working out at the gym, or one of my favorite ways to unwind: making a big batch of popcorn and watching a movie.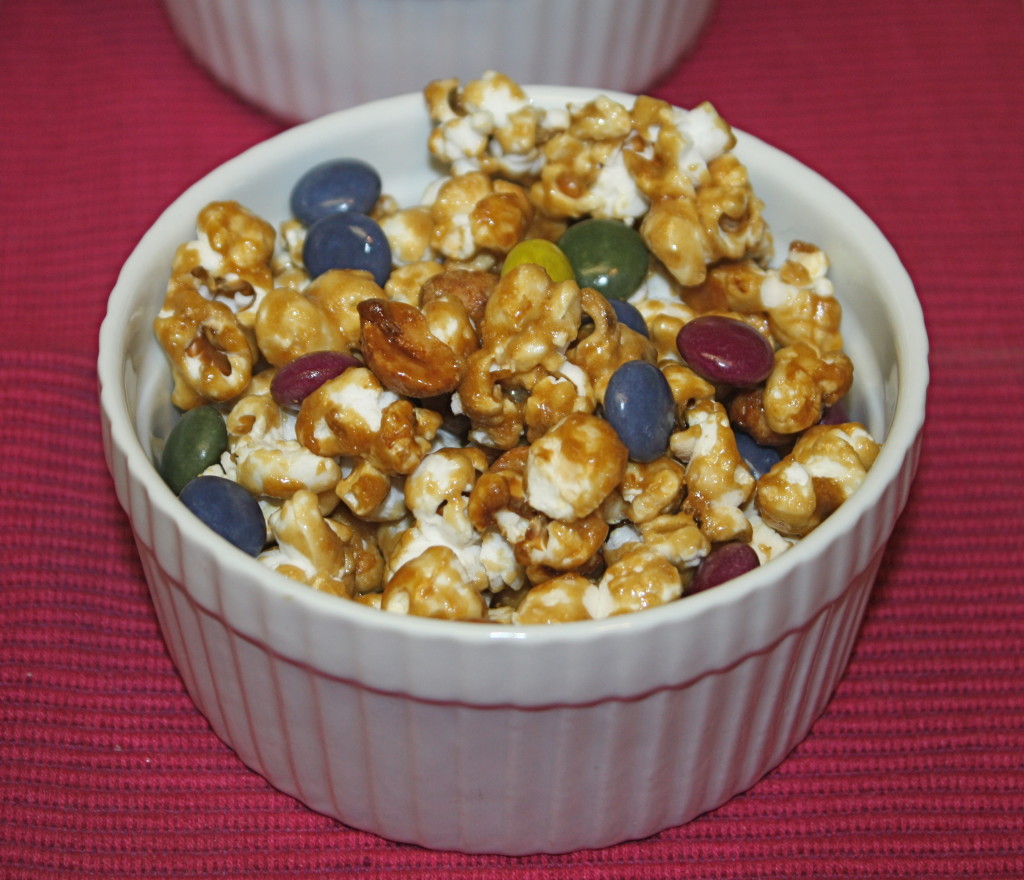 Popcorn has always been one of my favorite snacks. It's a staple item if you're going to the movie theatre, or a sports game, or any other type of event in a stadium (Cirque du Soleil!). On the weekends I love making it the "old fashioned way" on the stove top and adding in different spices or candies to make a delicious sweet & salty snack. This recipe can easily be doubled to make more, if needed.  And even though candy is candy, there are still ways to be snack healthier, by using options that are all natural. SunSpire and Unreal Candy are two of my favorite options.
Sweet & Salty Popcorn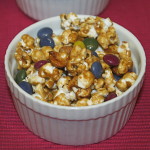 Adapted from, Taste of Home
Instructions
Cover a baking sheet with alumninum foil and spray with cooking spray; set aside.
Place a large pot on the stovetop and heat to medium-high.
Add 1 tablespoon of canola oil and swirl to coat the bottom of pot. Add one popcorn kernel. When the kernel begins to pop, add in the rest of the kernels. At this point you can shake the pot a little to make sure all kernels are coated with oil. Then place a lid over the pot and turn down heat to low.
When the popping starts to slow down, remove the pot from heat and when the popping stops all-together, transfer the popped popcorn to a large bowl. Set aside.

In a medium saucepan, combine brown sugar, light corn syrup and butter; bring to a rolling boil. Boil for 3 minutes, stirring occasionally.

Remove from heat; quickly stir in vanilla and baking soda until mixture is light and foamy. Immediately pour over popcorn; mix well. Add in nuts and mix until incorporated.
Bake, uncovered on prepared baking sheet for 30 minutes, stirring halfway through (15 minutes). Cool for 10-15 minutes and add in chocolate candies.
Divide mixture evenly into four serving bowls and snack happily.
NUTRITION FACTS (from myfitnesspal): Yield - 4 servings, Calories Per Serving - CALORIES 300, FAT 15.2 (SAT 7g, POLY 1.2, MONO 2.3), PROTEIN 5.1g, CHOLESTEROL 17.5mg, SODIUM 191.7mg, CARBOHYDRATES 41.3g,
Print