"In the cookie of life, friends are the chocolate chips." – Salman Rushdie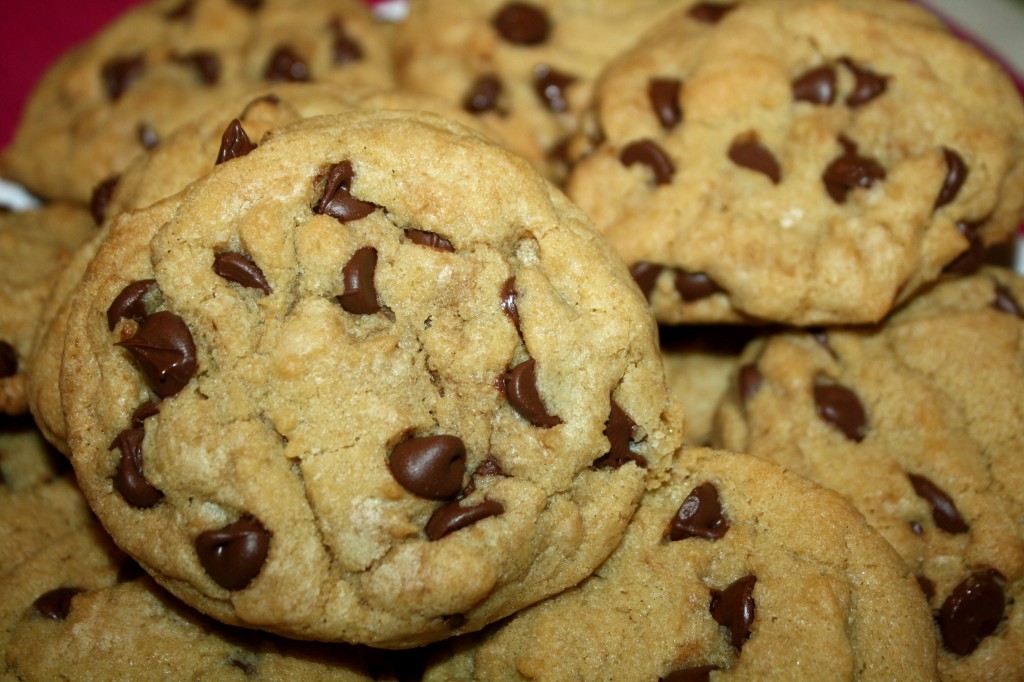 Happy National Chocolate Chip Day!
I know…it's silly, it's not a real holiday, and I doubt hardly anyone else knows about it but who doesn't love a fun excuse to bake some delicious homemade chocolate chip cookies? In my opinion, cookies are the classic recipe that comes to mind when I think of chocolate chips. So bake up a batch of these and share with friends & family!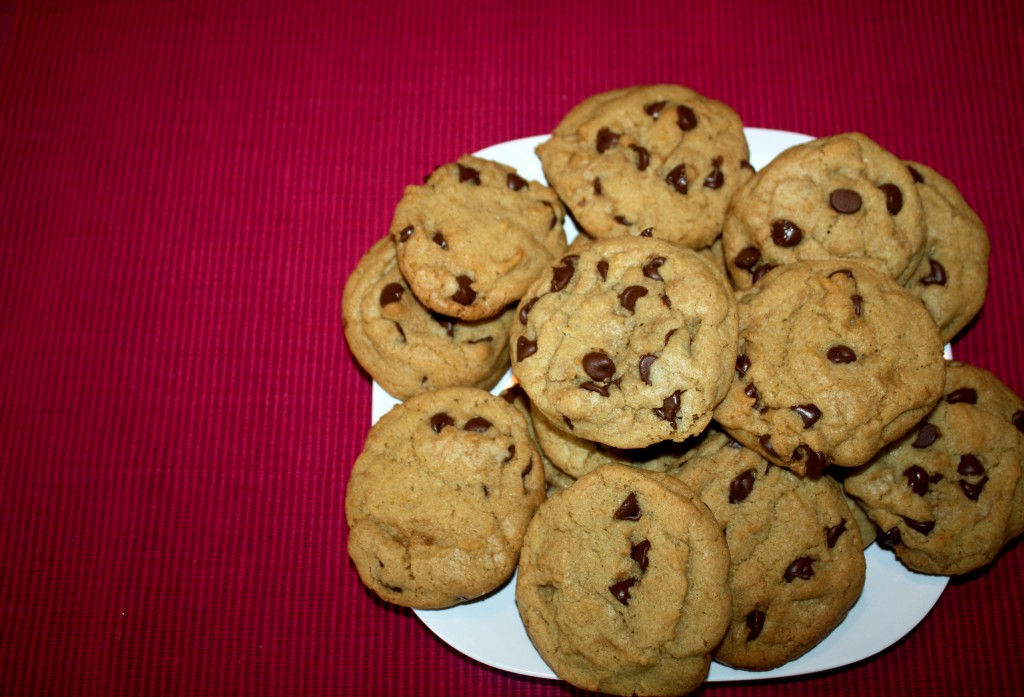 It can be overwhelming trying to find a classic chocolate chip cookie recipe because there are so many out there floating around on the internet, not to mention any cookbook about baking will also have their own version. There are recipes for many different kinds of chocolate chip cookies. Chewy, thin, crispy, gooey, crunchy…you name the texture, there's a way to achieve that kind of cookie. Plus, almost everyone claims their cookie is "the best" but that means something different to everyone. Through trial & error I've realized it's important to test out as many recipes as you can and decide for yourself which one is best, and for me, this one is it. It's exactly what the name says it is: "thick & chewy" and packed with chocolate chips!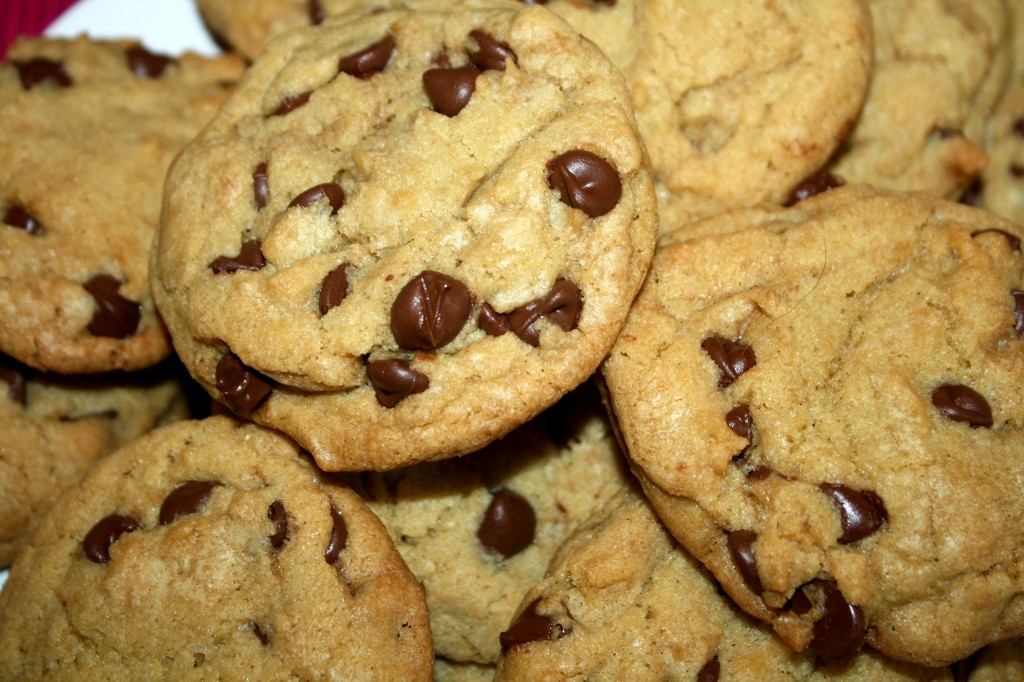 These cookies get their bakery style look from the "jagged edge" technique, which sounds like a lot of work but it's actually really simple and (as pictured above) gives the cookies a crinkled look when they're finished baking. As for the ingredients, always be sure to go with the best chocolate chips you can find (I always use Ghirardelli). Follow these simple directions and you'll be on your way to making delicious cookies in no time!
Thick & Chewy Chocolate Chip Cookies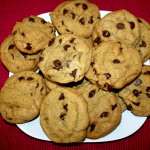 Adapted from Baking Illustrated by America's Test Kitchen
Instructions
Adjust the oven racks to the upper & lower middle positions and preheat the oven to 325 °. Line two baking sheets with parchment paper or spray them with nonstick cooking spray.
Whisk the flour, baking soda & salt together in a medium bowl; set aside.
Mix the butter and both sugars together until thoroughly blended with an electric mixer (or by hand). Beat in the egg, yolk, and vanilla until combined. Add the dry ingredients and beat on low speed just until combined. Stir in the chocolate chips.
Roll a scant 1/4 cup of dough into a ball. Hold the dough ball with the fingertips of both hands and pull into 2 equal halves. Rotate the halves so that the jagged surfaces are facing up. Join the halves together at their base, again forming a single ball, being careful not to smooth the dough's jagged surface. Place the formed dough balls on the prepared baking sheets, jagged surface up, spacing them 2 & 1/2 inches apart.
Bake until the cookies are light golden brown and the outer edges start to harden yet the centers are still soft and puffy, 15 to 18 minutes, rotating the baking sheets front to back and top to bottom halfway through the baking time. Cool the cookies on the sheets slightly then remove the cookies from the baking sheets with a side metal spatula and transfer to a wire rack to cool completely.
Print