"It is important to experiment and endlessly seek after creating the best possible flavors when preparing foods. That means not being afraid to experiment with various ingredients."- Rocco DiSpirito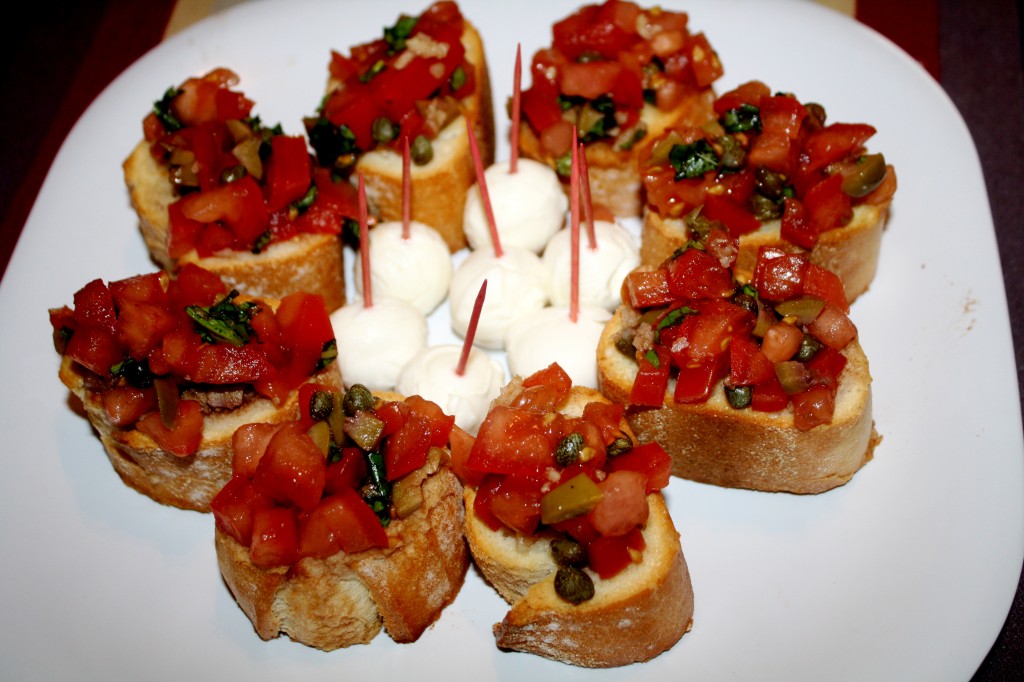 Crostini (which simply means "little crusts") is a delicious & simple appetizer to serve for any occasion. Garlic rubbed toasted bread topped with a fresh tomato mixture – delicious! Plum tomatoes are preferred for this recipe because they don't have as many juices as other types of tomatoes but I've used other kinds before when I couldn't find plum tomatoes. Regardless, the flavors in this recipe are fantastic, and how could they not be with fresh basil & balsamic vinegar?
I actually never tried capers before, for some reason they seemed too fancy or too weird in my opinion…however I decided to "branch out" and try something new & I'm glad I did! The combination of olives, tomatoes & capers in this recipe tastes really great.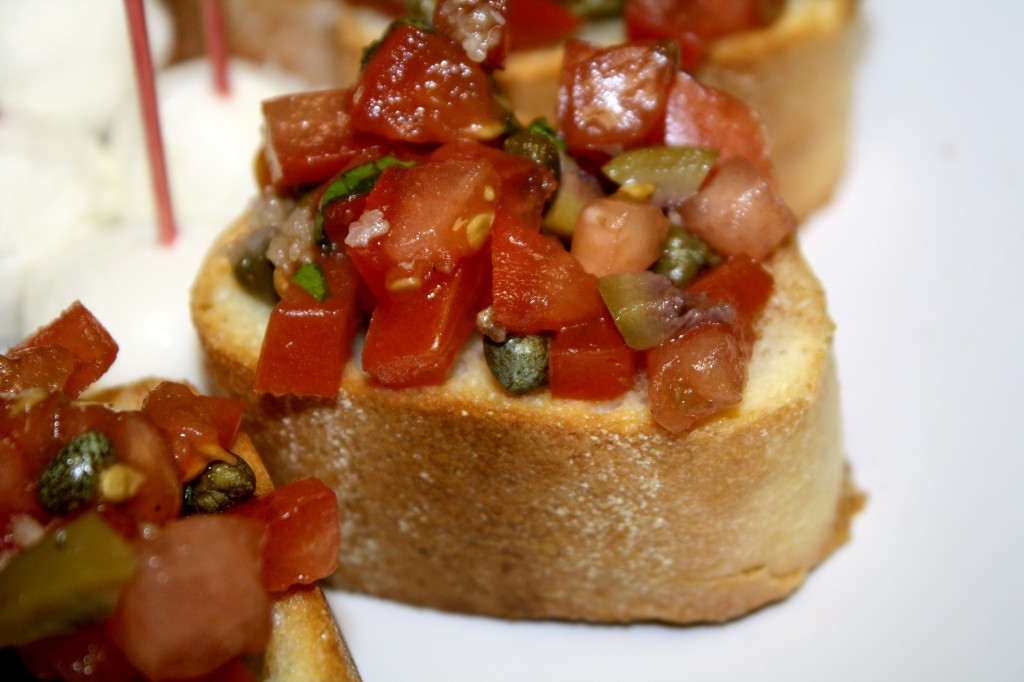 The original recipe only yields 2 servings but it can easily be doubled or tripled if you need more servings. I made extra & served it with fresh mozzarella – everyone loved it!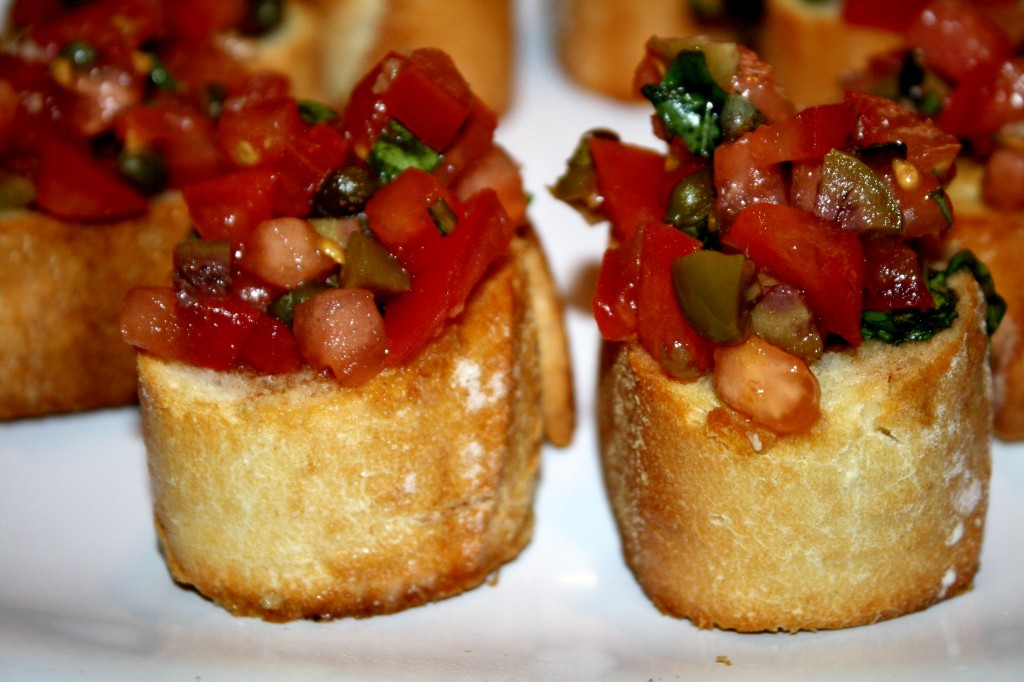 Tomato Crostini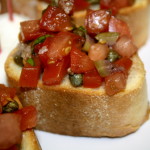 Adapted from, Cooking Light Italian
Instructions
Preheat oven to 375°.
Combine first 9 ingredients.
Lightly coat both sides of bread slices with cooking spray and arrange in a single layer on a baking sheet. Bake at 375° for 4 minutes on each side or until lightly toasted.
Rub 1 side of bread slices with halved garlic; top evenly with tomato mixture and serve.
CALORIES (from Cooking Light Italian): Serving Size 2 slices, Calories Per Serving: CALORIES 109, FAT 2.8g (SAT. 0.4g, MONO. 1.5g, POLY. 0.7g), PROTEIN: 3.1g, CARBOHYDRATES 18g, FIBER 1.4g, SODIUM 373 mg
Print