"I ate a pound cake today, but I gained two." – Jarod Kintz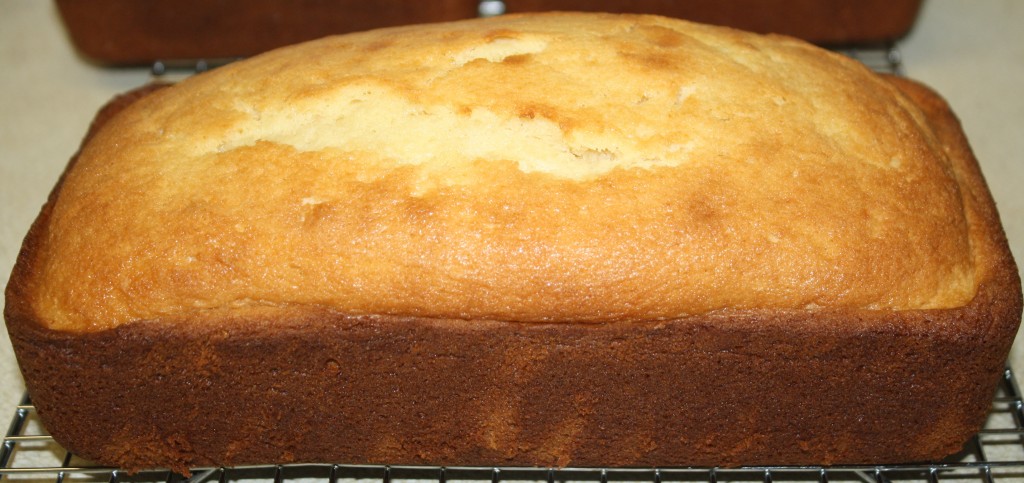 Happy National Pound Cake Day!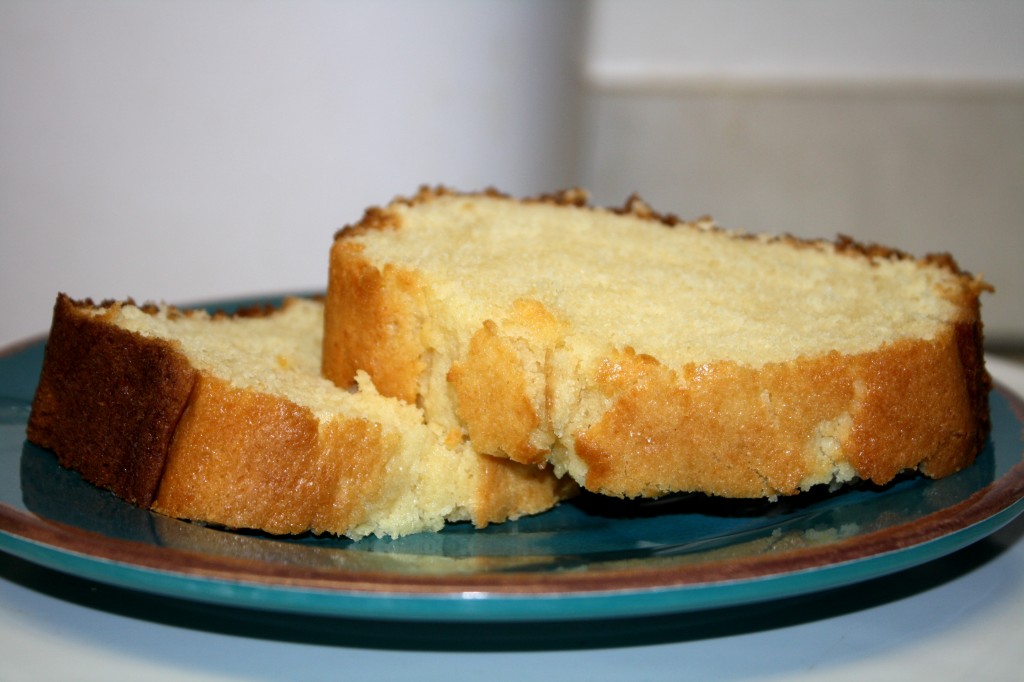 That's right – March 4 is National Pound Cake Day in the US! And the good news is – you don't need to worry about gaining anything other than satisfaction with this lightened up recipe!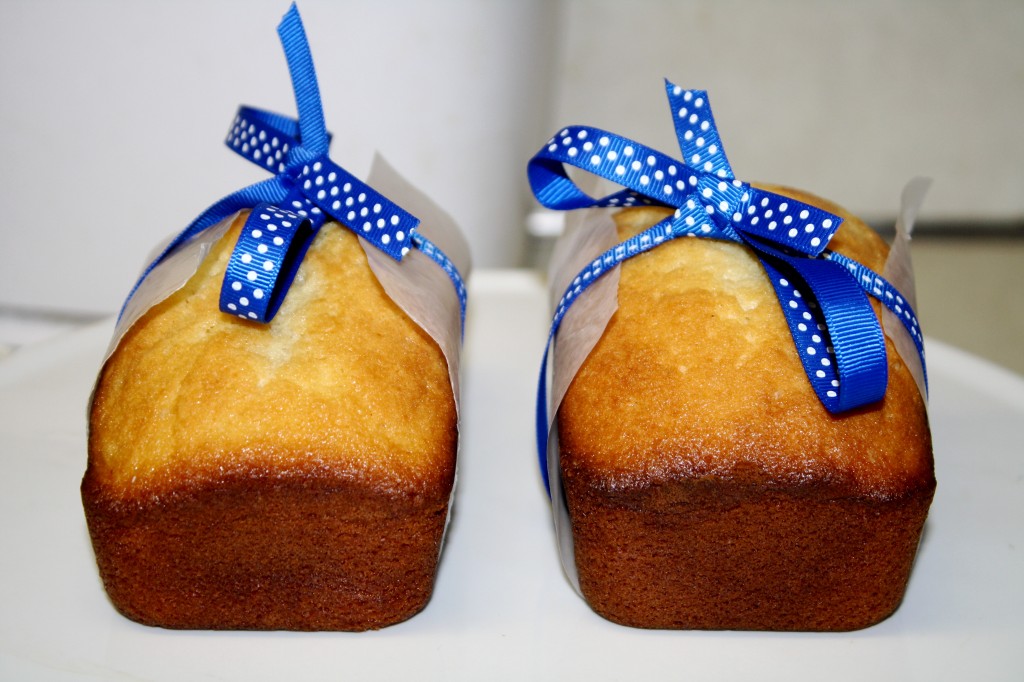 It's not difficult to see why the pound cake has a reputation for being dense and full of calories. The pound cake originally received its name because each cake contained one pound each of butter, sugar, eggs, and flour. Today we have recipe cards, recipe books, cook books, the internet…so it's easy to find recipes but the original recipe was popular because it was easy to remember: the pound cake had a 1-1-1-1 ratio of the ingredients.  Needless to say, the original pound cake sounds like it was huge and I'm sure made more than enough servings for a family. That's why it's nice to have a lighter recipe on hand when you're craving that rich flavor of a pound cake and want to share it with others!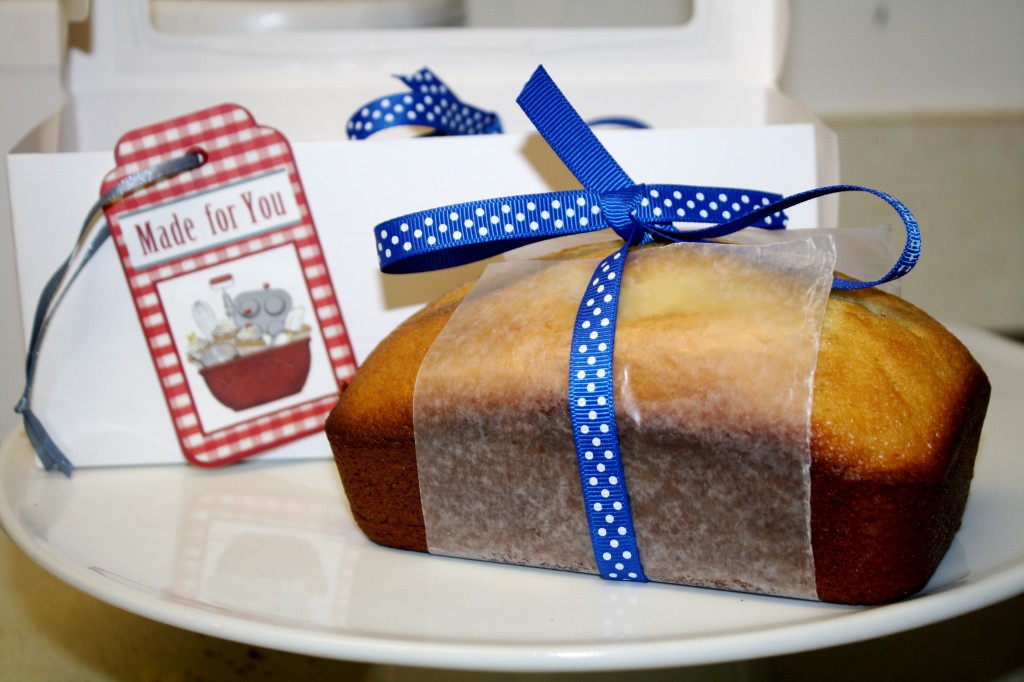 This recipe can be baked in five mini loaf pans, two regular sized loaf pans, or a combination of both! I love the mini pound cakes because they're great to give as gifts & they're also easy to freeze. You can also freeze individual slices. I wrap slices in plastic wrap then place in a ziplock freezer bag. When ready to eat, either thaw at room temperature, or heat in an oven on low.
Vanilla-Buttermilk Pound Cakes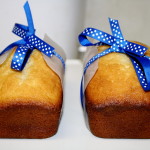 Adapted from, Cooking Light Everyday Baking
Yield :

5 mini loaves or 2 large loaves
Instructions
Preheat oven to 350°.

Weigh or lightly spoon flour into dry measuring cups, and level with a knife. Combine flour and next three ingredients (through salt); stir with a whisk. Place sugar, butter, and vanilla in a large bowl; beat with a hand mixer at medium speed unti light and fluffy. Add eggs, 1 at a time, beating well after each addition. Add flour mixture and buttermilk to sugar mixture, beginning and ending with flour mixture.
Spoon batter into 5 (5 3/43 x 3/ 3/4 inch) loaf pans coated with cooking spray, alternatively you could also bake in two (8 x 4 inch) loaf pans.
Bake at 350° for 40 minutes or until a wooden pick inserted into the center comes out clean. Cool n pans for 10 minutes on a wire rack. Remove from pans. Cool completely on a wire rack.
Yield: 30 servings total. If baking the 5 mini loaves, cut each into six slices. If baking the two large loaves, cut each into 15 slices.
NUTRITION FACTS (from CookingLight): Serving Size - 1 slice - CALORIES 144, FAT 5.1g (SAT. 3.1g, MONO. 1.4g, POLY. 0.2g), PROTEIN 2.2g, CARBOHYDRATES 22.3g, CHOLESTEROL 34mg, SODIUM 95mg.
Print