"I always think if you have to cook once, it should feed you twice." – Curtis Stone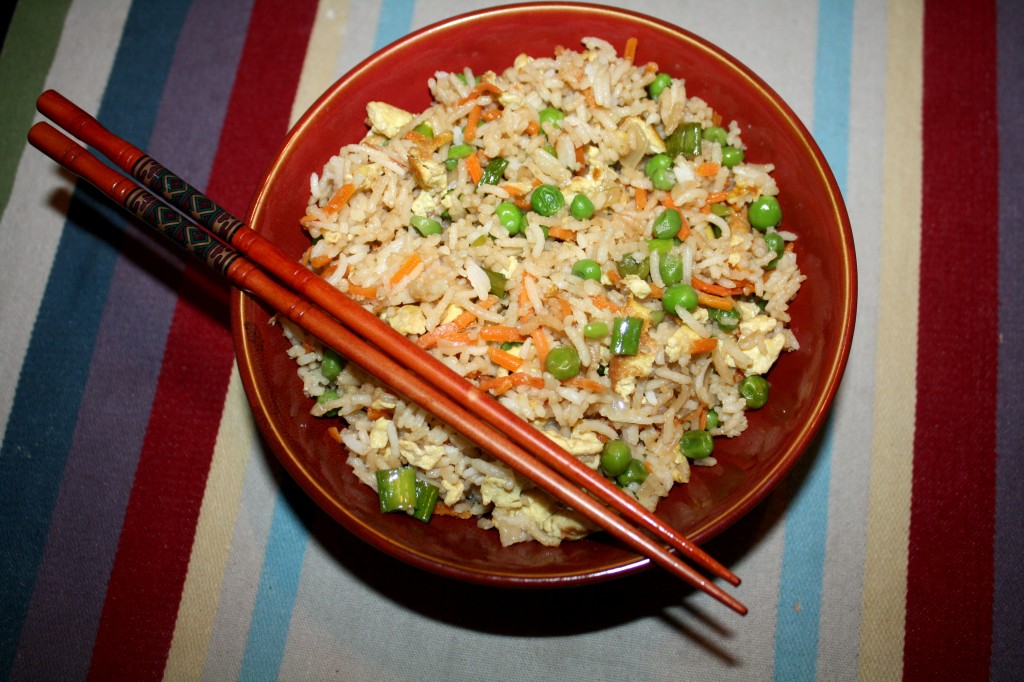 Disclaimer: While the above quote sums up one of the many benefits to making this recipe, it's so delicious there might not be any leftovers!
For Meatless Monday, fried rice is a perfect meal by itself, but I've also made this on other days throughout the week for a side dish & find it makes generous servings with plenty of leftovers for lunch! So really, in my opinion this could be labeled as a "cook once, eat twice, possibly more if the leftovers last that long…" kind of recipe.
It's really easy to make too! Start off by adding minced garlic to pan, along with some oil and cook four eggs in a skillet or wok. Once the eggs are done cooking (if using a skillet) push to side of pan. If using a wok, remove from pan and set aside.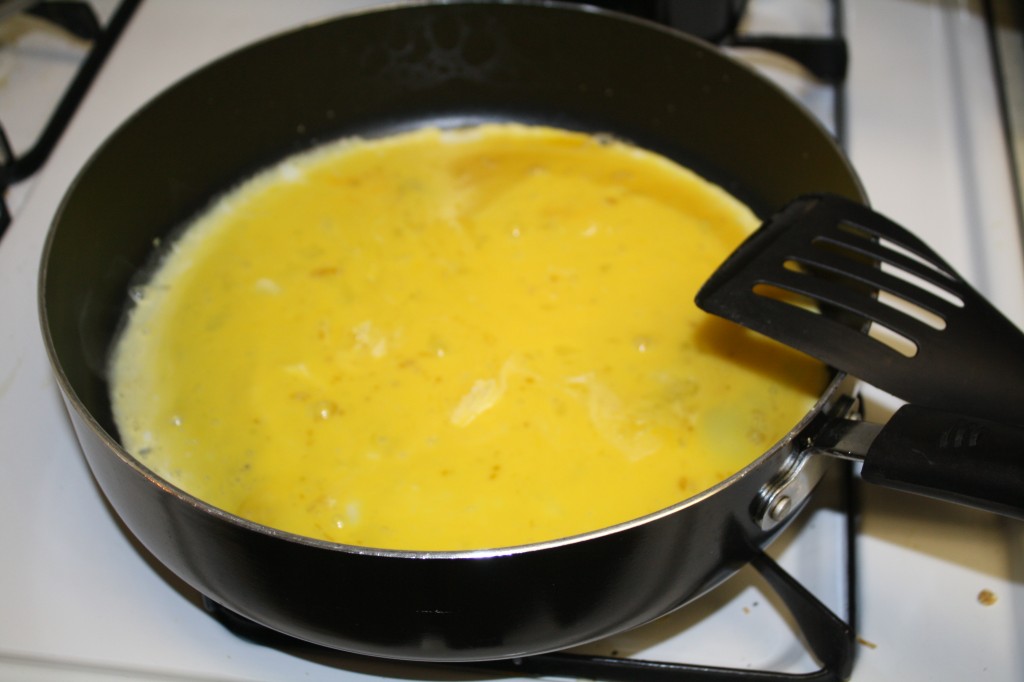 Next add remaining oil and saute the carrots & onions under tender.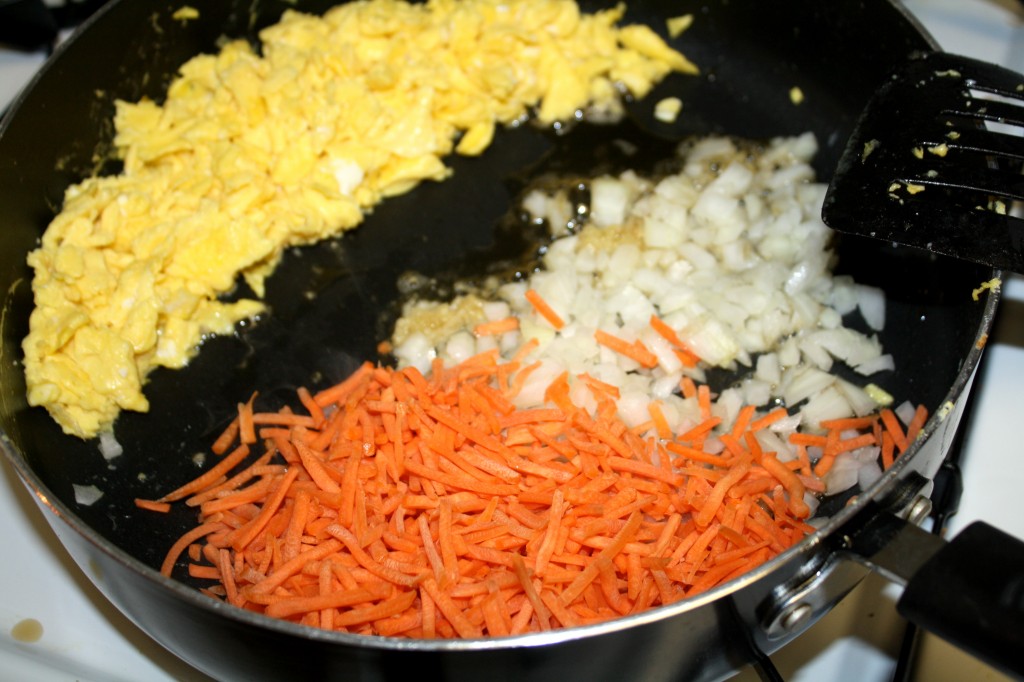 Then add in the frozen peas and mix together with the carrots & onions.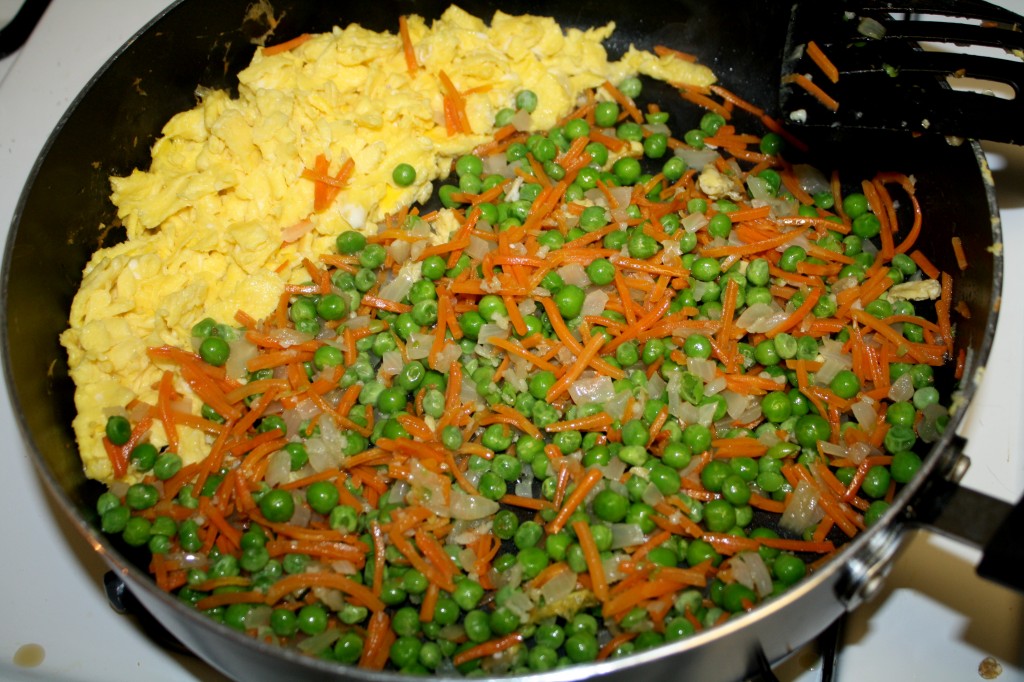 Then mix it all together, add some soy sauce and scallions & you have a healthy and delicious meal for Meatless Monday!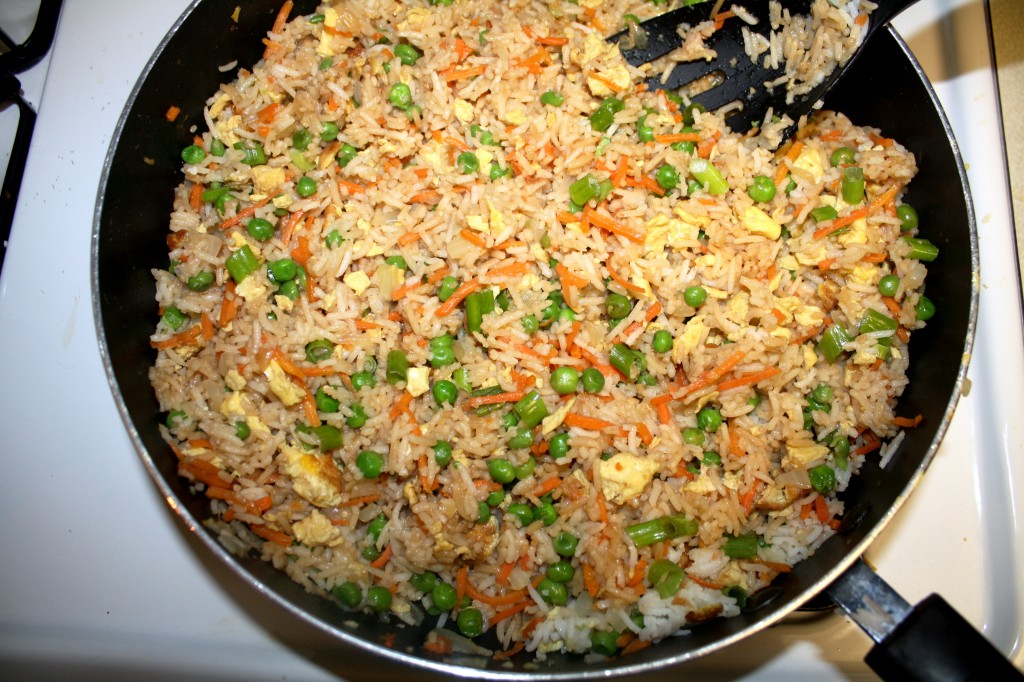 An added bonus: this recipe only takes 30 minutes to make! It's also a great use for leftover rice!
Vegetable Fried Rice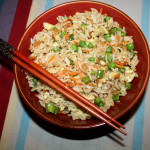 Adapted from, Better Homes & Gardens Best Vegetarian Recipes 
Instructions
Pour 2 teaspoons of sesame oil into a wok or large skillet; heat over medium heat. Add garlic; cook and stir for 30 seconds. Add egg mixture. Cook, without stirring, until mixture begins to set on the bottom and around the edge. Stir eggs and continue cooking for  2 to 3 minutes or until egg mixture is cooked through but is still glossy and moist. Cut up egg mixture with spatula into bite size pieces. Push egg mixture to edge of pan.

Pour 2 tablespoons sesame oil into skillet and add carrots and onions. Cook and stir until vegetables are crisp-tender. Add remaining 1 teaspoon sesame oil, if needed. Add frozen peas to mixture and cook until heated through.

Add cooked rice to pan and stir together all ingredients (including the egg mixture) until combined. Add 1/4 cup soy sauce. Cook and stir for 4-6 minutes. Add remaining 2 teaspoons soy sauce, if desired. Add scallions and cook for about 1 minute more or until heated through.
NUTRITION FACTS (from Better Homes & Gardens): 4 Servings, Per Serving: CALORIES 416, FAT 16g (SAT. 2g), CHOLESTEROL 212 mg, SODIUM 1229 mg, CARBOHYDRATES 52g, FIBER 5g, PROTEIN 17g.
Print