"When you wake up in the morning, Pooh,' said Piglet at last,
' 
what's the first thing you say to yourself?'
 'What's for breakfast?' said Pooh. 'What do you say, Piglet?'
 'I say, I wonder what's going to happen exciting today?' said Piglet. 
Pooh nodded thoughtfully.
'It's the same thing,' he said."? 
– A. A. Milne, 'The House at Pooh Corner'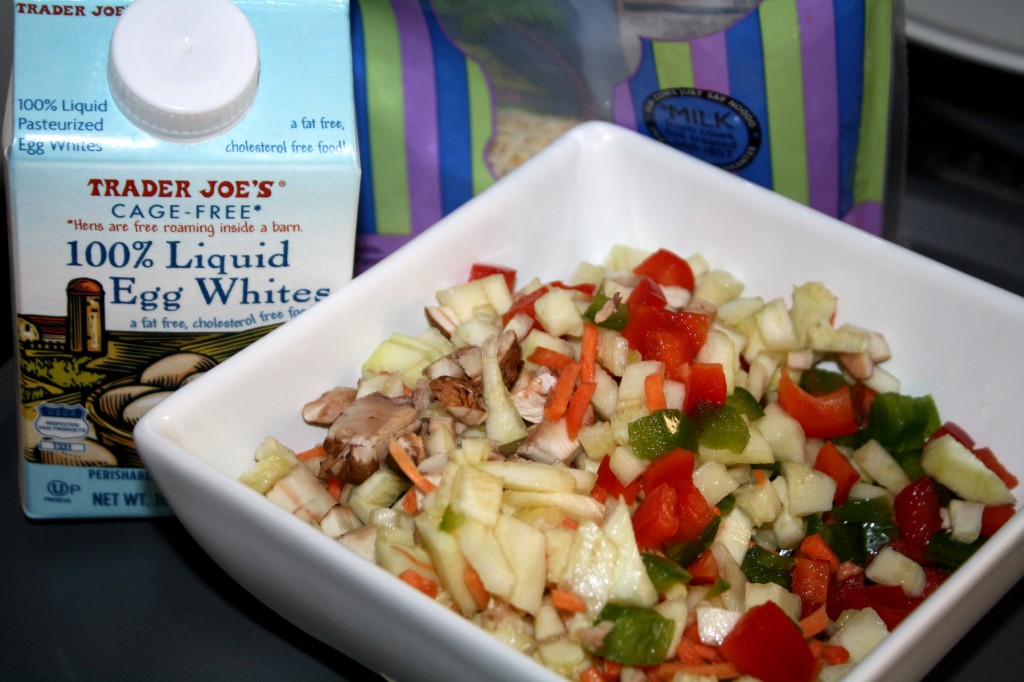 Eating healthy can sometimes get a bad reputation. Some people think healthy implies eating only egg white omelets for breakfast and sacrificing flavor and taste, but that doesn't need to happen. These egg white bites are a great recipe for a healthy breakfast and an exciting "upgrade" to the traditional breakfast. The versatility of this recipe as well as easy preparation makes it a great breakfast for any day of the week. Use whatever vegetables you happen to have on hand and you can save the leftovers in an airtight container in the refrigerator for a grab-and-go breakfast throughout the week.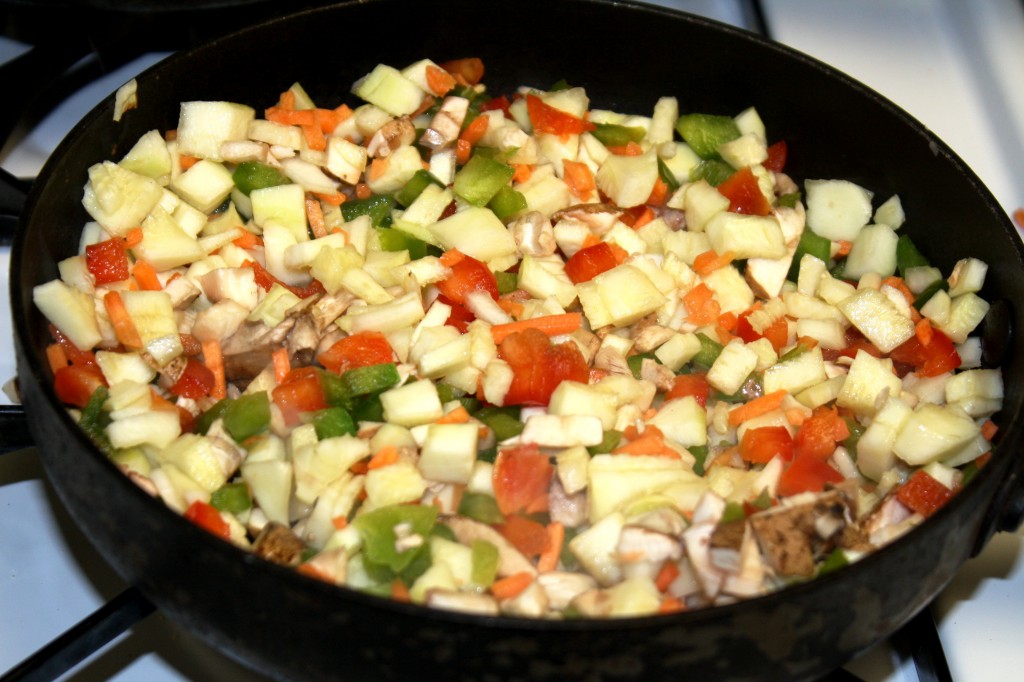 Saute the vegetables until tender. I used zucchini, green and red bell peppers, mushrooms and carrots.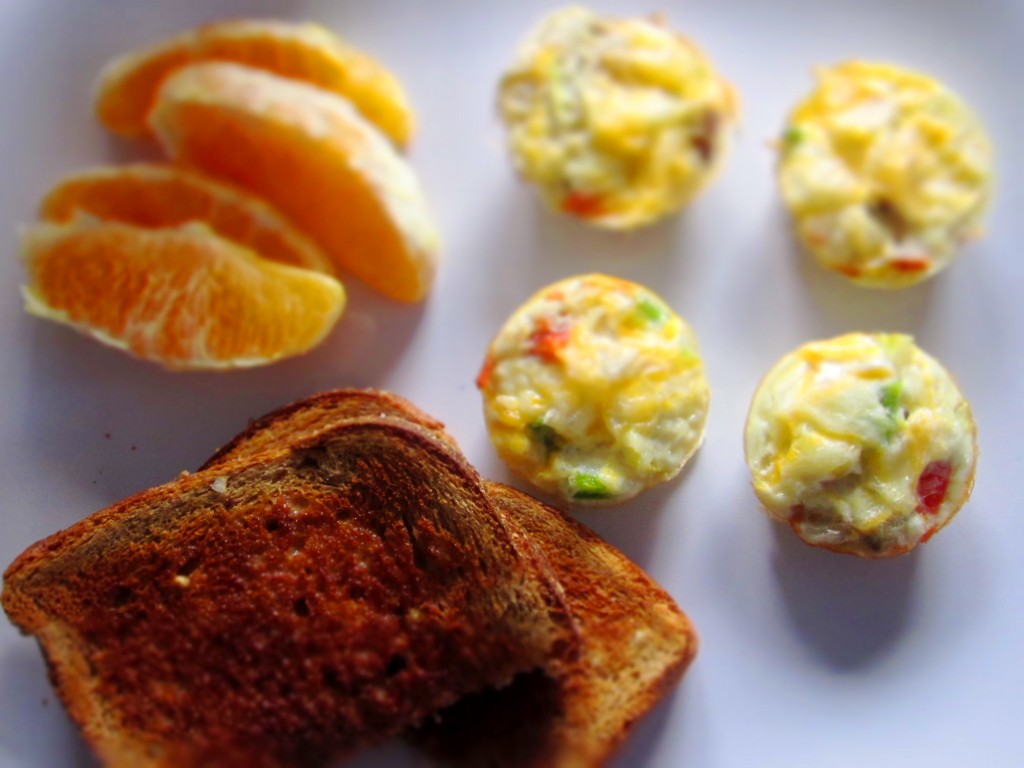 Serve with fruit & toast for a complete breakfast.
Mini Egg White Bites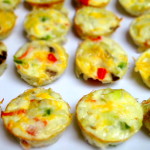 Adapted from The Biggest Loser: 6 Weeks to a Healthier You 
Instructions
Preheat oven to 350 degrees F and position a rack in the center of the oven.
Lightly coat muffin pan with cooking spray (I used a 24 mini cup muffin pan).
Chop/grate two cups of vegetables. Use whatever is available - the possibilities are endless!
Spray a nonstick skillet with cooking spray and cook the vegetables briefly, until they reach desired tenderness.
Place a small scoop of vegetables in the bottom of each muffin cup, then fill the cups 3/4 full with egg whites. Add salt and pepper (if desired) and sprinkle a small amount of cheese overtop.
Bake the eggs for about 10 minutes, until they are just set. Cool in pans and serve.
Print