Jack: "How can you sit there, calmly eating muffins when we are in this horrible trouble, I can't make out. You seem to me to be perfectly heartless."    Algernon: "Well, I can't eat muffins in an agitated manner. The butter would probably get on my cuffs. One should always eat muffins quite calmly. It is the only way to eat them."  – 
Oscar Wilde
,
The Importance of Being Earnest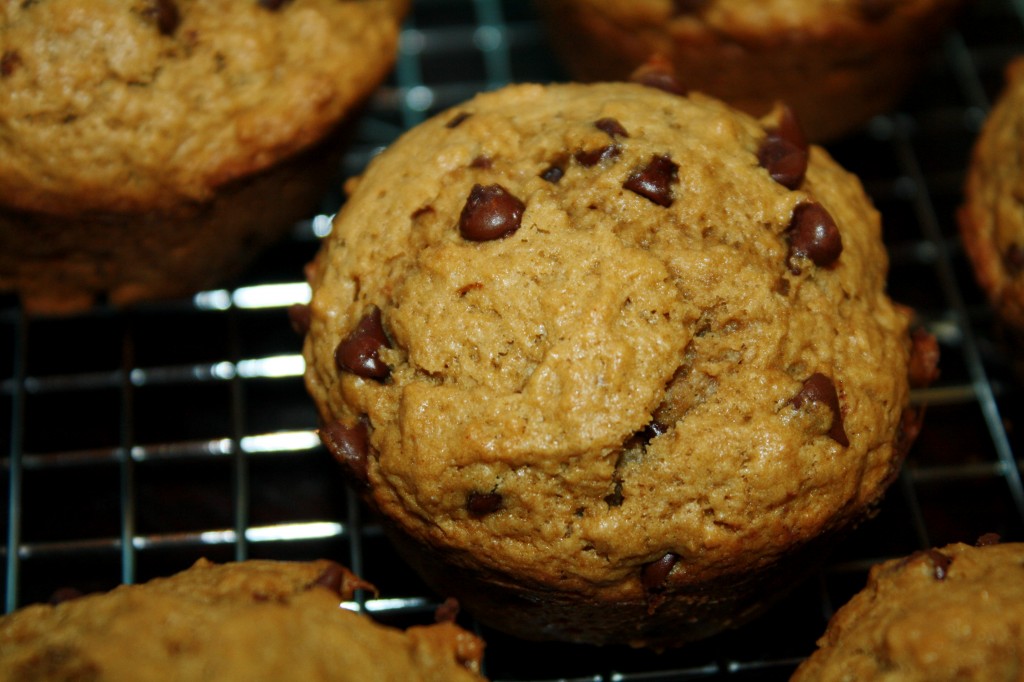 Chocolate chips in a muffin? Yes, please!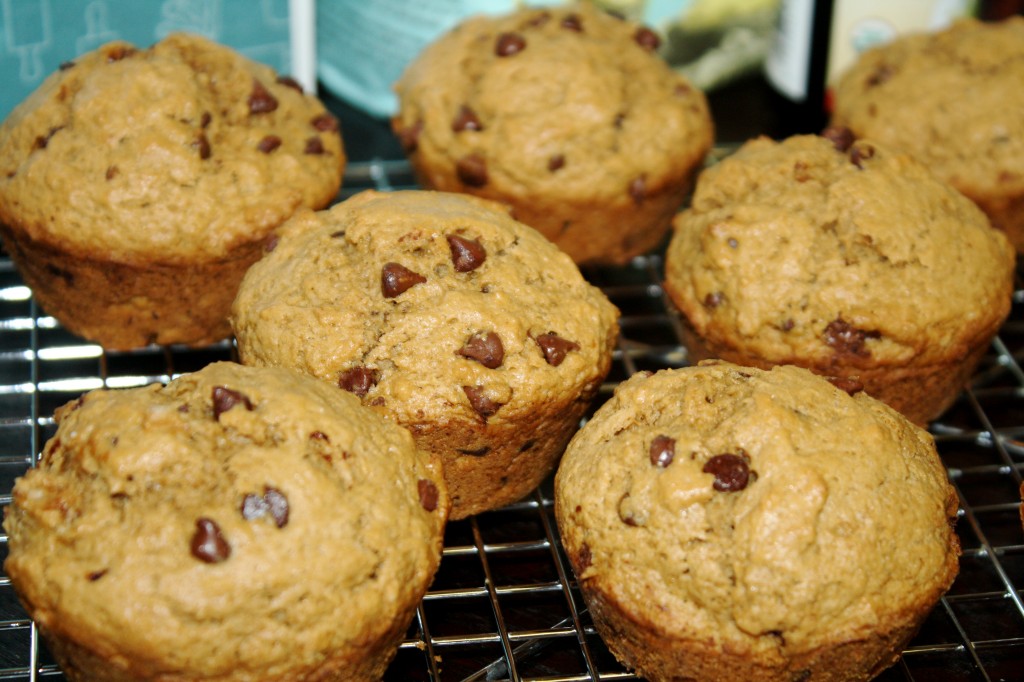 Nothing beats the smell of freshly baked muffins on a Sunday morning. Or any day of the week if you're baking these. Requiring only a minimal amount of effort these muffins yield mouthwatering results. Serve with butter and fresh fruit for a great breakfast or, if you want to get a little crazy, serve with a scoop of coffee ice cream for dessert (as suggested by my mom)…either way – they're delicious! 
Chocolate Chip Coffee Muffins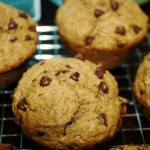 Adapted from Cooking Light Magazine, January/February 2012
Instructions
Preheat oven to 400 degrees F.
Combine first 5 ingredients in a medium mixing bowl. Set aside.
Lightly spoon flour into dry measuring cups; level with knife. Combine flour and next 4 ingredients (through salt) in a large bowl; stir well with a whisk. Make a well in center of flour mixture. Add milk mixture to flour mixture, stir just until moist.
Spoon batter into 12 muffin cups coated with cooking spray. Bake at 400 degrees F for 15-18 minutes until done. Be sure not to overcook or muffins will harden. Remove muffins from pan immediately and place on a wire rack. Serve warm.
Nutrition Facts (from CookingLight): Serving Size 1 muffin, per serving - CALORIES 214, FAT 7.9g (SAT 4.8g, MONO 2.2g, POLY 0.4g), PROTEIN 3.6g, CARBOHYDRATES 32.9g, FIBER 1g, SODIUM 163mg.
Print