Ideas are like pizza dough, made to be tossed around. -Anna Quindlen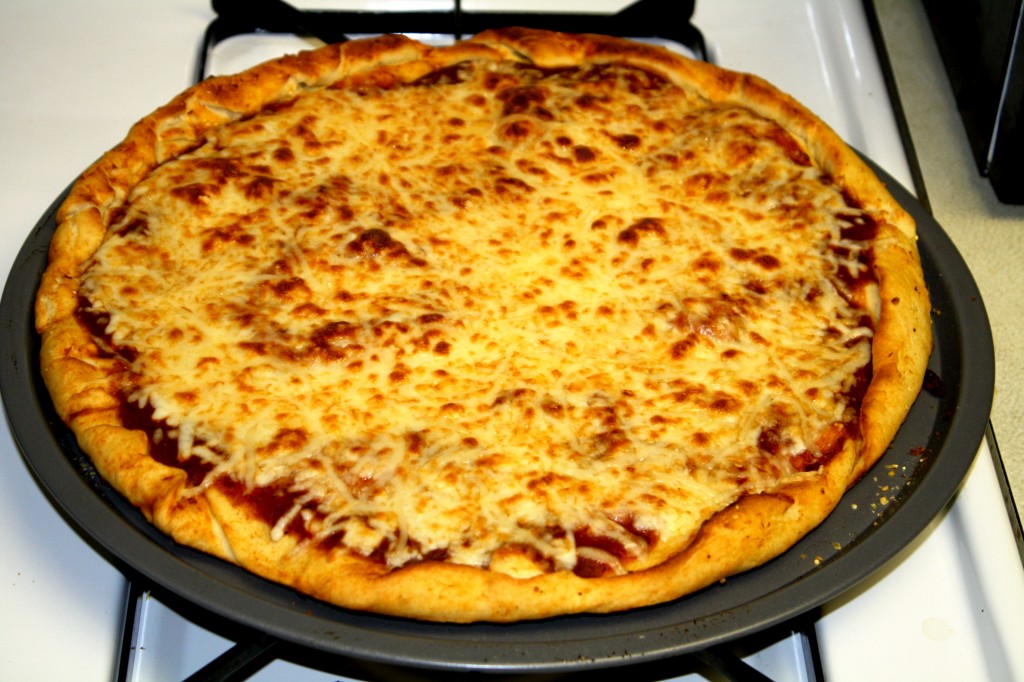 I'm not exactly sure where the idea of spring break came from, and I understand it, and I appreciate it…but going back to school after break can be such a hassle. I never really feel prepared to dive right in, but luckily – I only have 8 more weeks to go so I'll just skip to the part where I talk about the amazing pizza I made for dinner…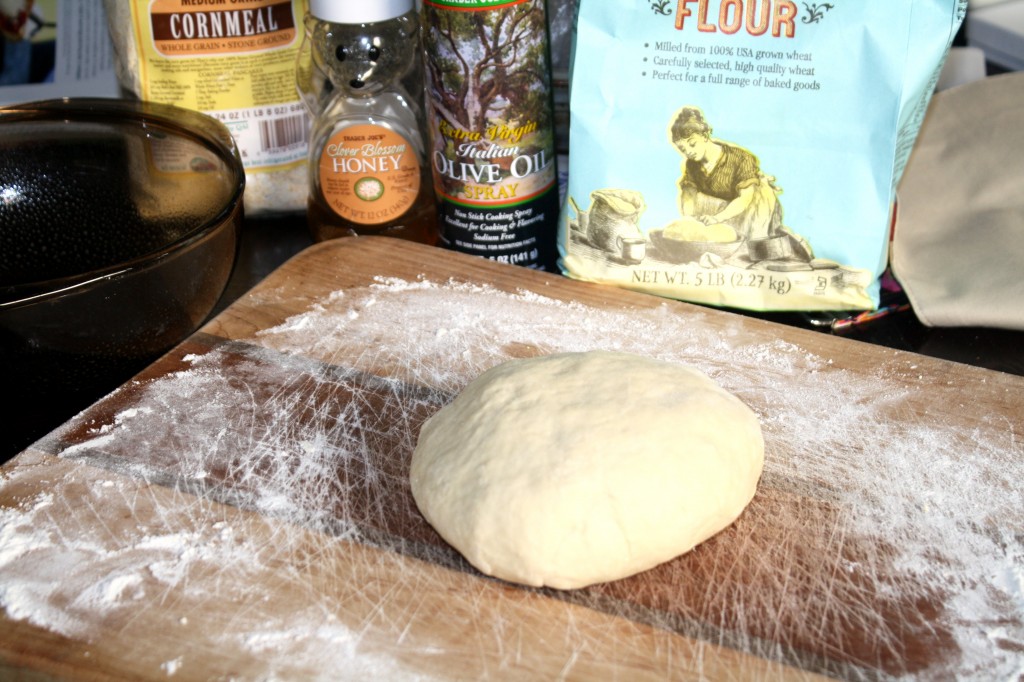 I made the pizza dough in the morning before I left for school (I needed something to look forward to & wanted to try a fun recipe).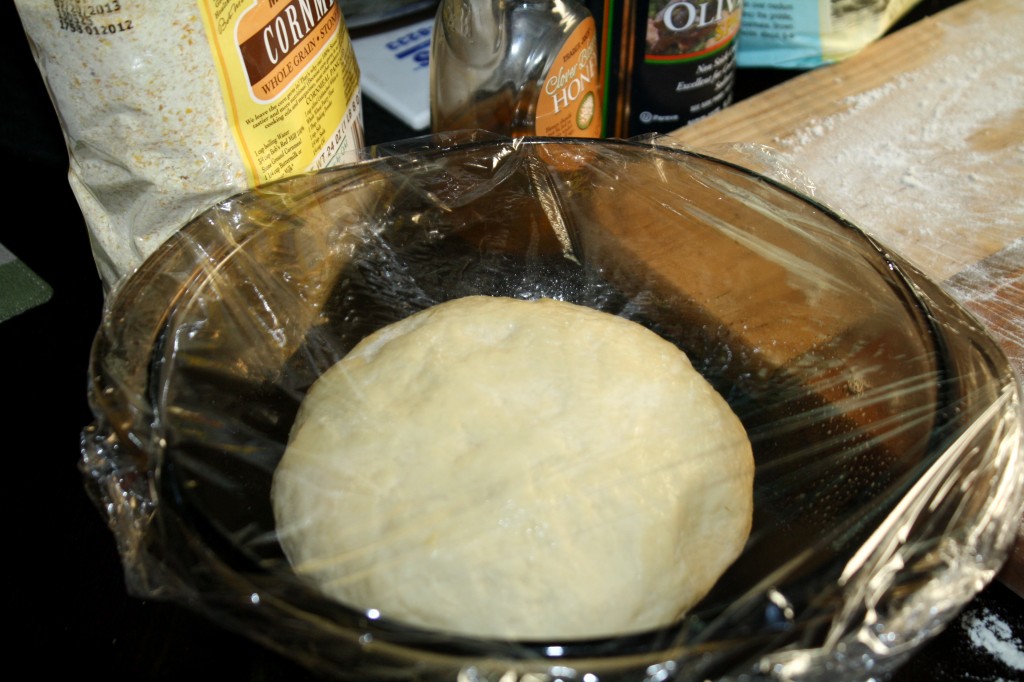 After rolling out and kneading the dough place in a bowl and coat with cooking spray. The dough needs to double in size (this usually takes about 30 minutes).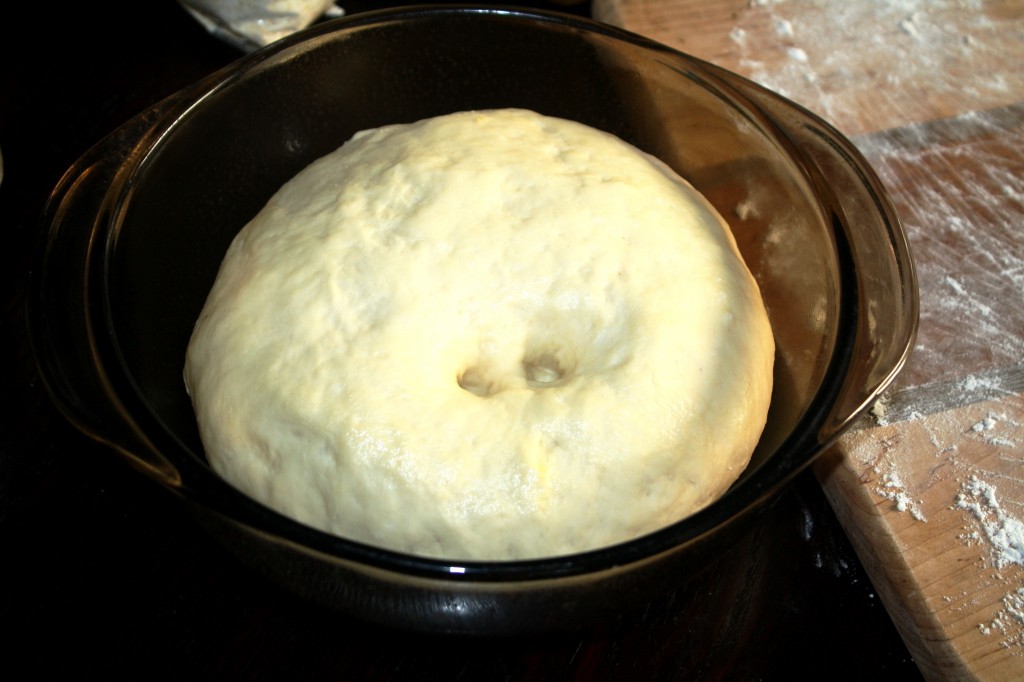 To determine whether or not the dough has risen enough, gently press the dough with two fingers. If the indentation remains, the dough has risen enough.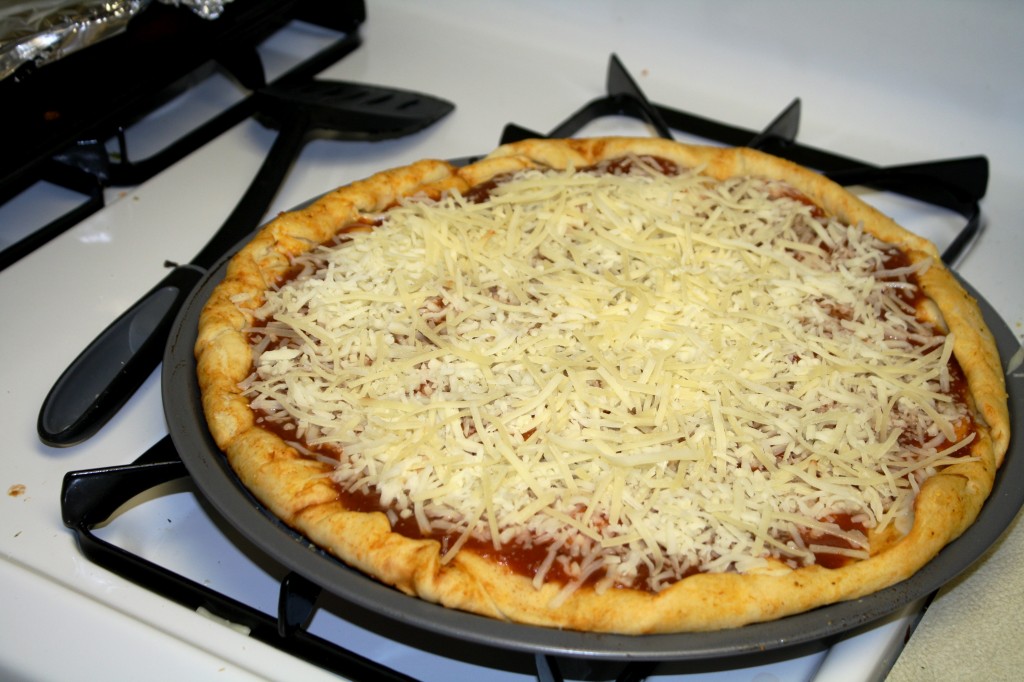 Add toppings: mozzarella & parmesan cheese.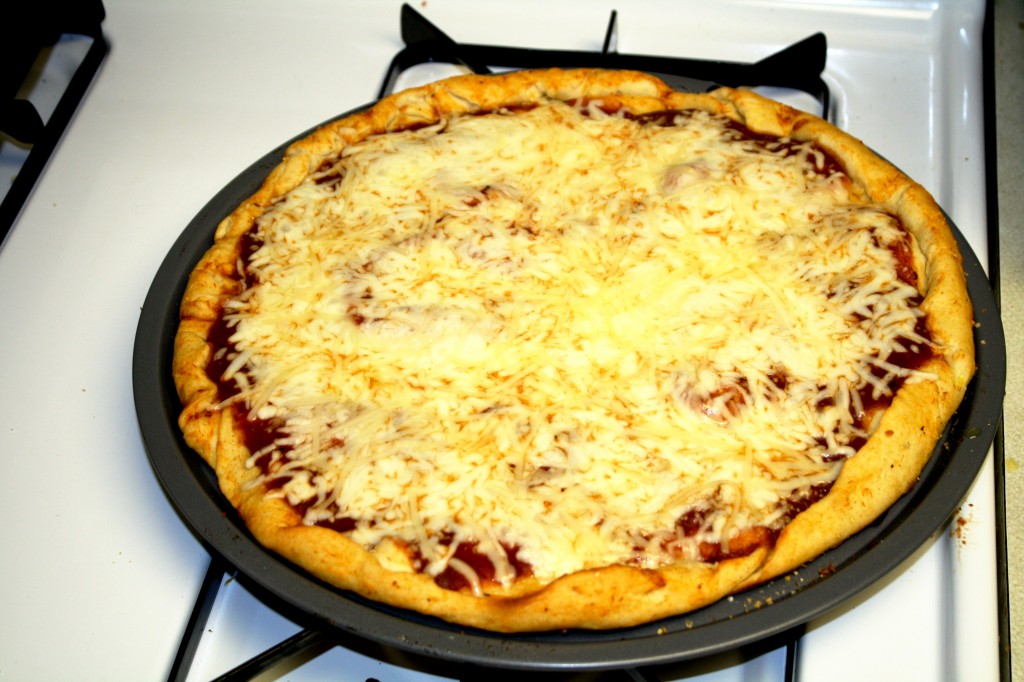 Cook in oven until crust is golden brown & cheese is melted. Transfer to broiler.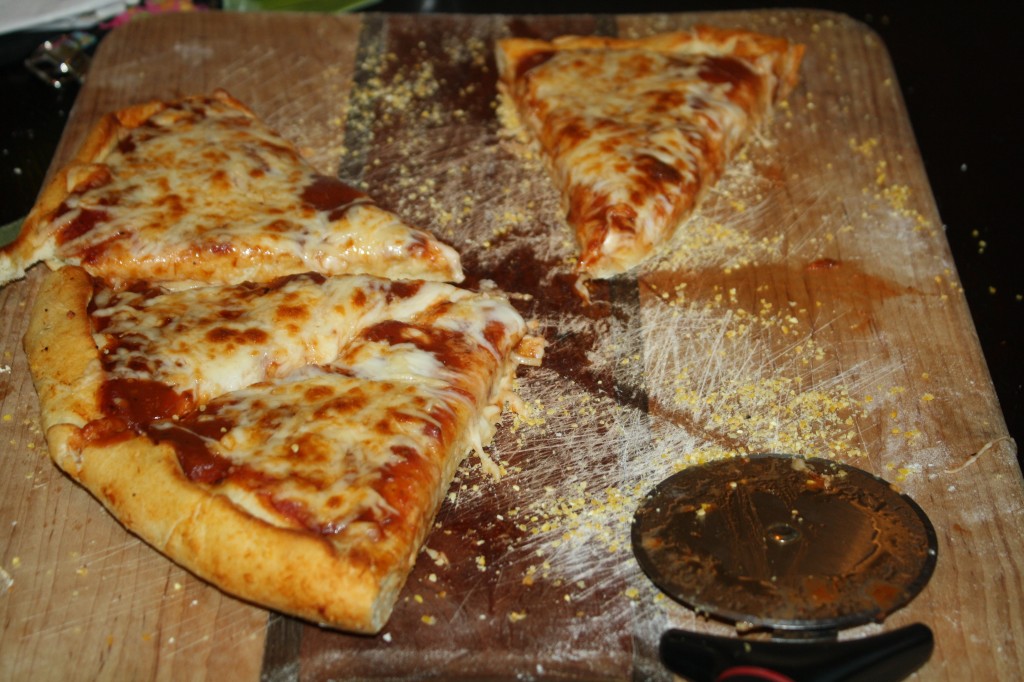 The pizza was a hit!
Classic Cheese Pizza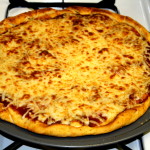 Adapted from Cooking Light Way To Cook: The Complete Visual Guide To Everyday Cooking
Instructions
For The Pizza Dough:
Dissolve honey and yeast in 3/4 cup warm water in a large bowl and let stand 5 minutes or until bubbly. Spoon flour into dry measuring cups; level with knife. Add 2 cups of flour and salt into yeast mixture and stir until a soft dough forms.
Turn dough out onto a lightly floured surface and knead until smooth (approximately 6 minutes). Add enough of remaining 1/4 cup of flour 1 tablespoon at a time to prevent dough from sticking to hands.
Place dough in a large bowl coated with cooking spray, turning to coat the top. Cover and let rise in a warm place until dough has doubled in size (approximately 30 minutes).
Roll dough into a 12-inch circle (about 1/4 inch thick) on a lightly floured surface. Transfer dough to pizza pan or rimless baking sheet sprinkled with cornmeal. Lightly spray surface of dough with cooking spray and cover with plastic wrap. Refrigerate dough up to 30 minutes.
For The Cheese Pizza:
Position one oven rack in the middle setting of oven and another rack in the lowest setting. Preheat oven to 500 degrees F.
Remove plastic wrap from the pizza dough and brush olive oil over dough. Bake on the lowest oven rack at 500 degrees F for about 8 minutes (or until crust starts to brown). Remove from oven.
Spread 1-2 cups pizza sauce (depending on taste) in an even layer over crust, leaving a small border. Sprinkle mozzarella and parmesan cheeses over crust. Bake on middle rack an additional 10 minutes or until crust is golden brown and cheese is melted.
Optional: turn oven down to 350 degrees F and place pizza in broiler for 45-60 seconds or until cheese is brown and bubbly.
Cut into wedges and serve.
Print