"Perhaps the most enchanting quality of a puppy is possibility. Puppies fill us with hope, giving us a chance to start over again, to shape them and ourselves into long-term companions who will share an intimate part of each other's lives for the next ten to twenty years." – Dogs & Devotion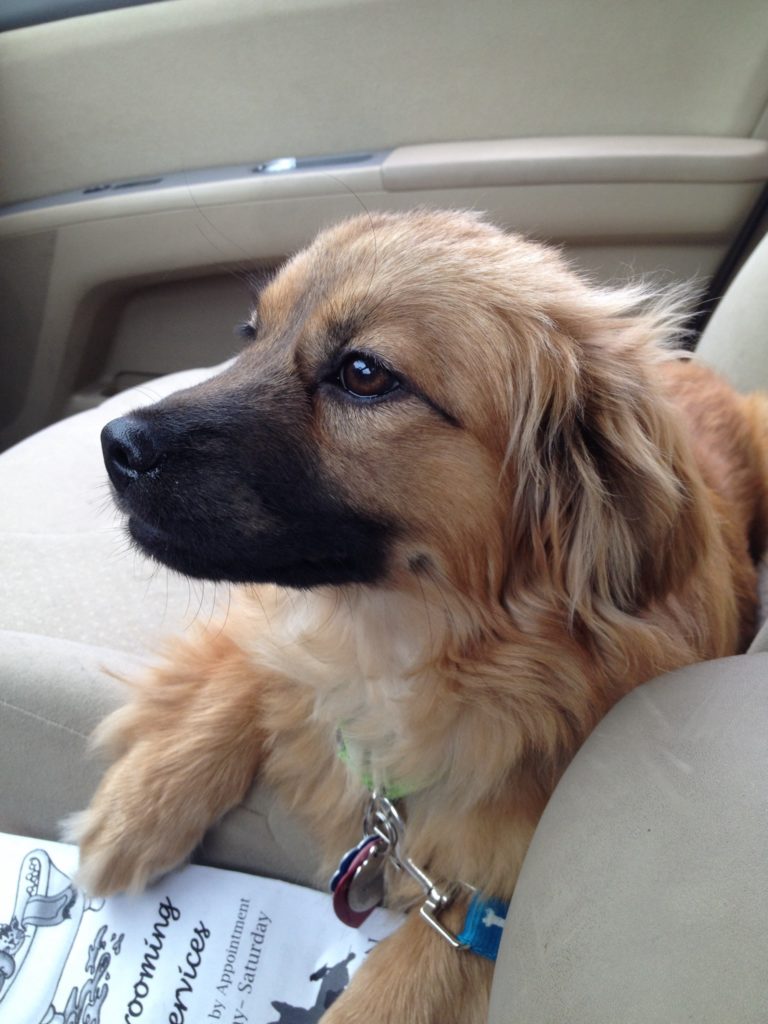 We've been having lots of fun with a new addition to our family – a golden retriever mix puppy! She's been such a good dog and has definitely brightened up our lives since the moment we adopted her. I can't believe how time flies and how much she has grown the last three months. While we definitely have more training to cover (lease training, learning that toes are not toys etc…) we are enjoying her company and having new adventures on a daily basis.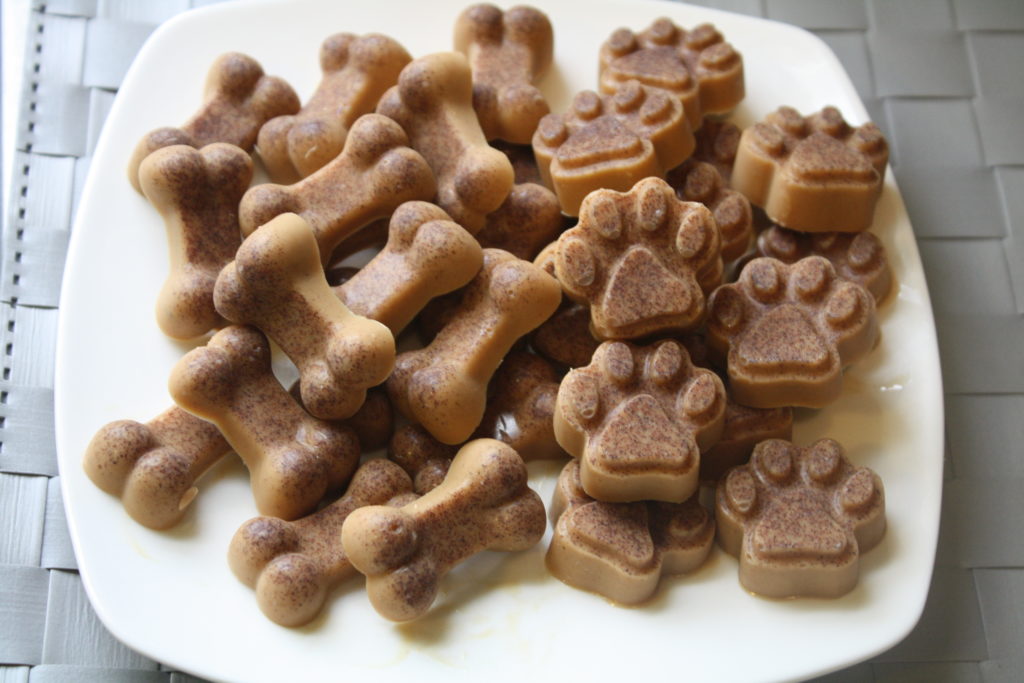 I love making homemade dog treats and my puppy loved these coconut oil & peanut butter treats. The first time we gave her peanut butter we were cracking up! She was licking her lips constantly and wanted more. She is definitely a lover of peanut butter and will fit right in with us.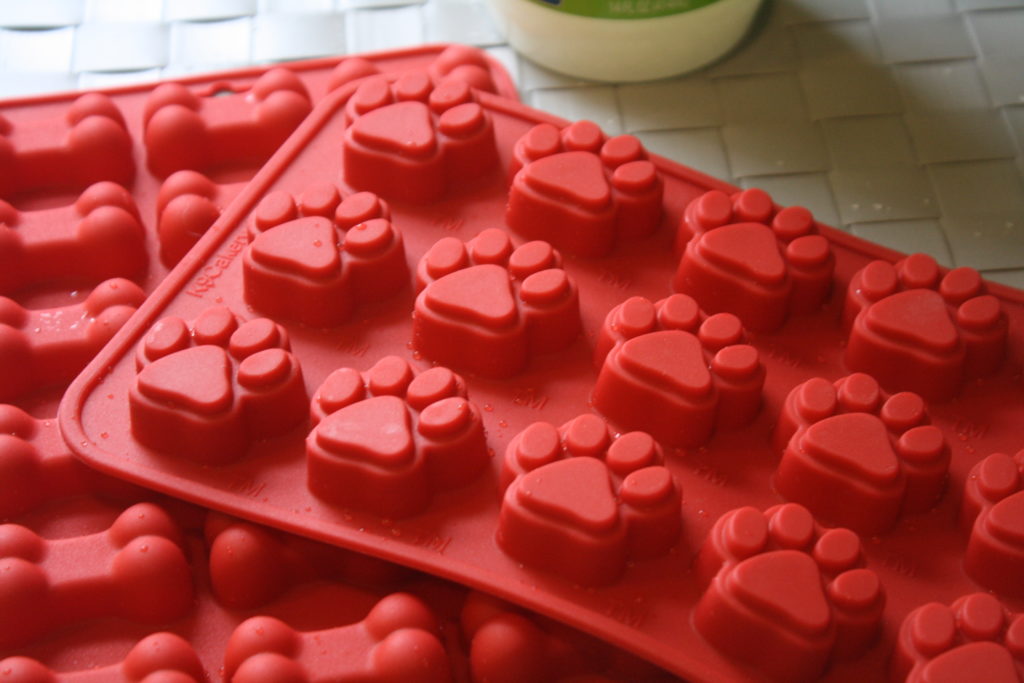 My aunt bought me these adorable paw print and bone silicone baking molds for my bridal shower last year and they are perfect for making treats for all the family dogs. I can't find the exact brand she gave me but they look exactly like these ones I found on Amazon.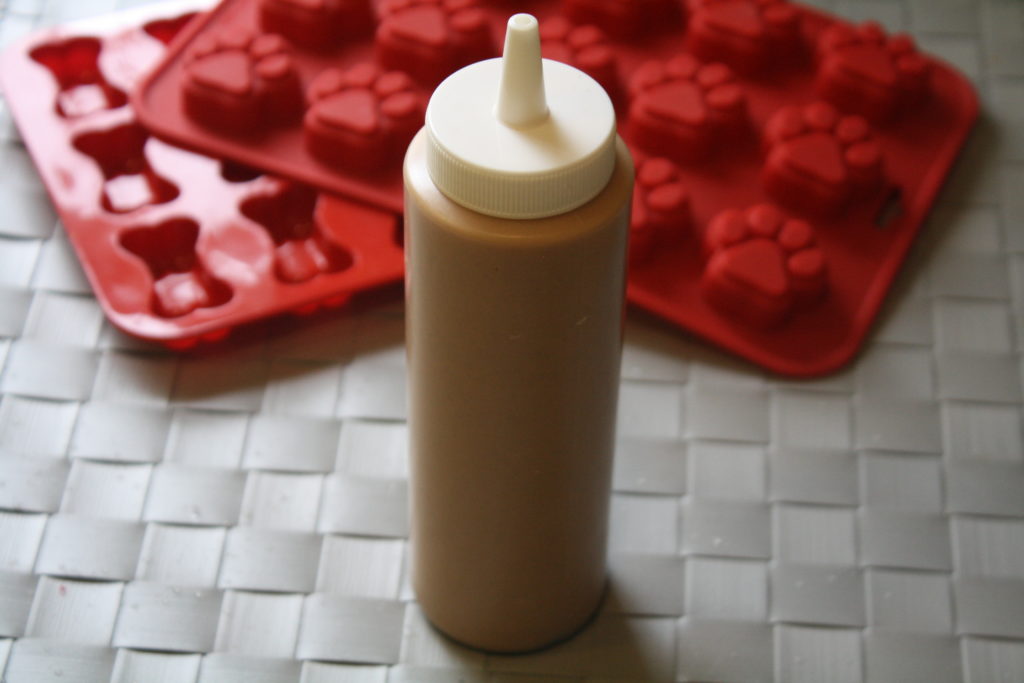 Since the mixture is very thin I poured it into a squeeze bottle and then filled each silicone tray.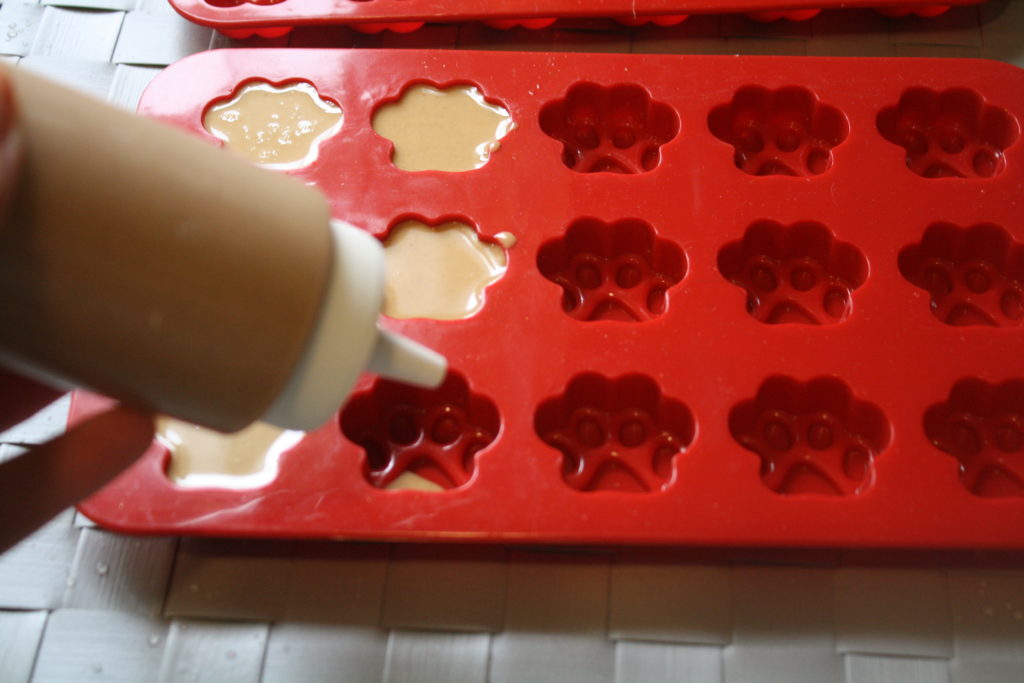 Using the squeeze bottle makes it so easy to pour the mixture into the molds. I highly recommend it!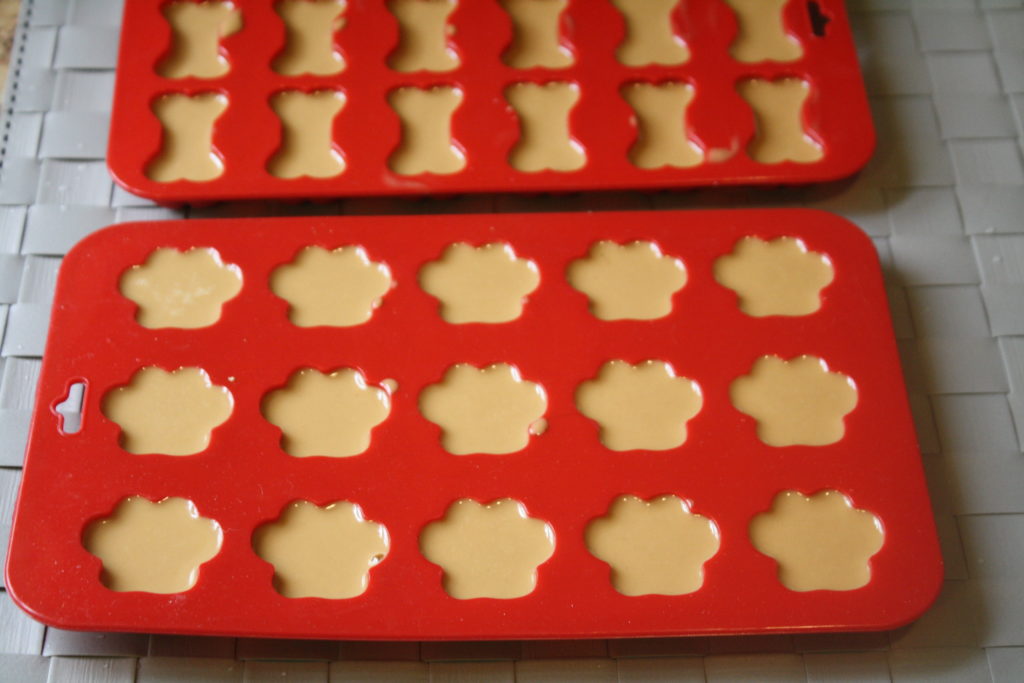 A quick note about ingredients: be sure to check the label of your peanut butter. Some peanut butters contain a sweetener called Xylitol and can be potentially deadly for dogs. Look for an all-natural brand that contains only peanuts and salt.  Unrefined coconut oil is also recommended. Refined coconut oil is usually filtered, bleached and often deodorized. Unrefined coconut oil typically has a stronger coconut flavor and is able to maintain most of its active antioxidants compared to refined coconut oil. Coconut oil has many benefits for dogs, including preventing infections, improves digestion, promotes a shiny coat and is great for any skin issues. It also helps condition paws so feel free to rub a little on your pup's paw pads if they look dried/cracked (although, if you have hardwood floors prepare for your pup to slide all over the place for a little while!) Cinnamon is also beneficial to dogs because of its' anti-inflammatory properties. This is a healthy little treat any pup will enjoy.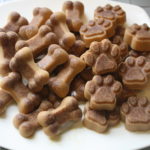 Peanut Butter & Coconut Oil Dog Treats
Ingredients
Instructions
Add all ingredients to a small pot set over medium-low heat. Whisk together until combined and melted. 

Using a bottle or large soup ladle, pour mixture into silicone baking trays and place in freezer until set (approx. 30 minutes). 

Store treats in refrigerator.

**If using the silicone baking molds picture above this recipe yields approximately 30 treats.