"Meatless Mondays is a dead-simple strategy. Anyone can do it, and it doesn't require major sacrifice." – Mark Bittman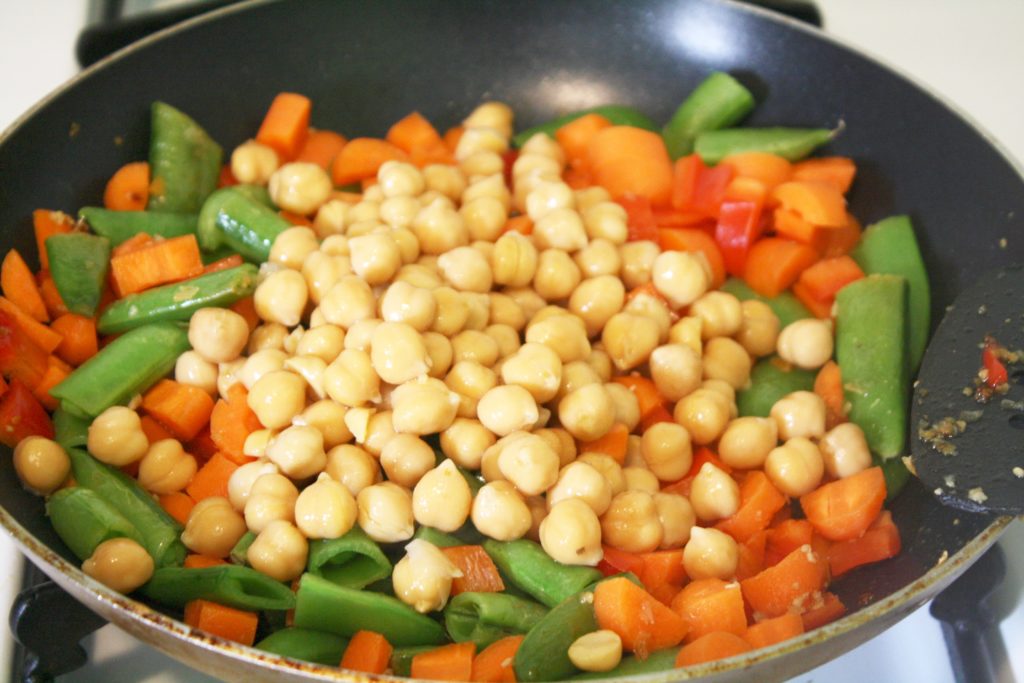 It's been five years since I first learned about Meatless Monday. I remember how excited I was when I learned about the campaign. I remember giving a presentation to my family, with my key talking points written on index cards. I drew inspiration for my argument from sources including Thich Nhat Hahn to the USDA to The U.N Food and Agriculture Organization. I did not dare admit it at the time, but initially I did have doubts. How did designating one meat-free day a week make a difference?  However, it's always been my motto that whenever doubt strikes, it's time to head to the library. Based on my research I learned that it is estimated that the meat industry generates nearly one-fifth of the man-made greenhouse gas emissions that are contributing to climate change. Specifically, beef was found to produce a whopping total of 30 kg of greenhouse gas per 1 kg of food, while carrots produce .42 kg and potatoes produce .45kg of greenhouse gas per 1 kg of food.  What a difference! Producing meat also requires extremely large amounts of water. Approximately 1,850 gallons of water are needed to produce a single pound of beef, compared to 39 gallons of water needed to produce a pound of vegetables.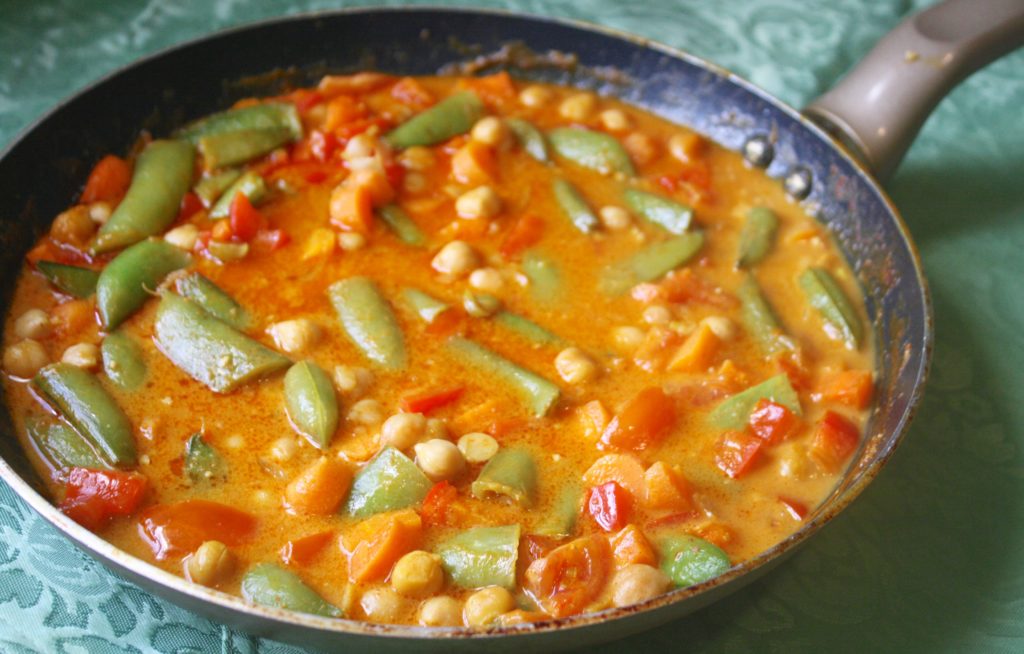 It's easy to see why going Meatless for one day can make a difference and there are so many other positive impacts than the ones I mentioned above.  I firmly believe any difference we can make to reduce global warming while helping ourselves, our families and our communities lead healthier lives is worth our time and attention.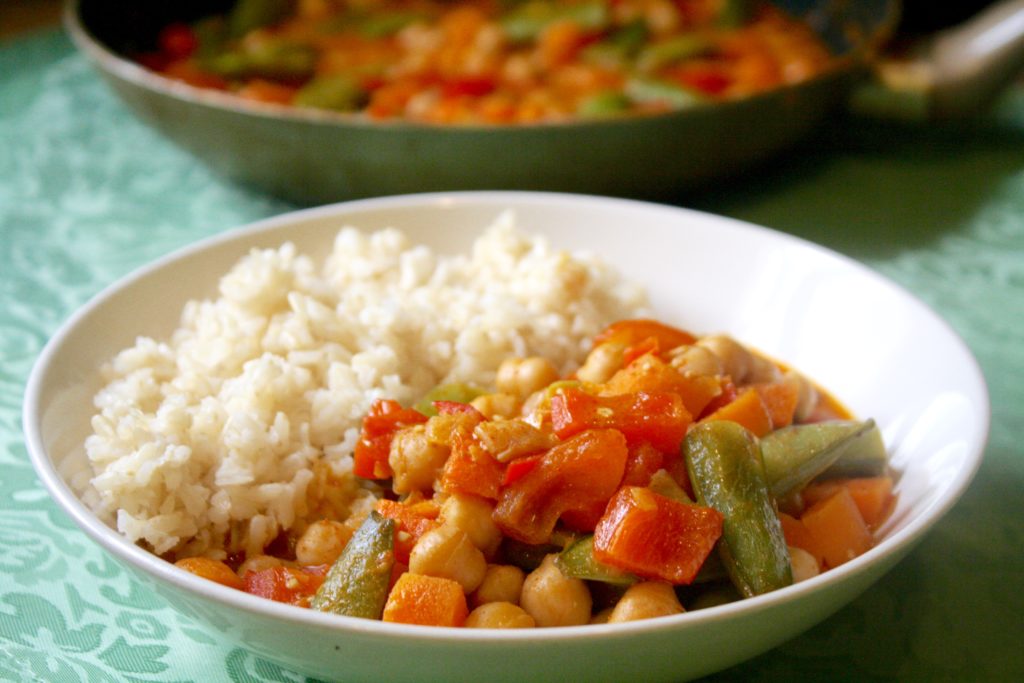 In January of this year my husband and I decided to make more of an effort to eat more vegetarian meals throughout the week. I'll admit we did this primarily for economic reasons, as we realized how much money were spending on meat, and how unnecessary it was. Since making that decision I've learned so much about eating a plant based diet and the effect it has on my health and the health of our planet that I feel proud we chose to step in the direction of eating less meat.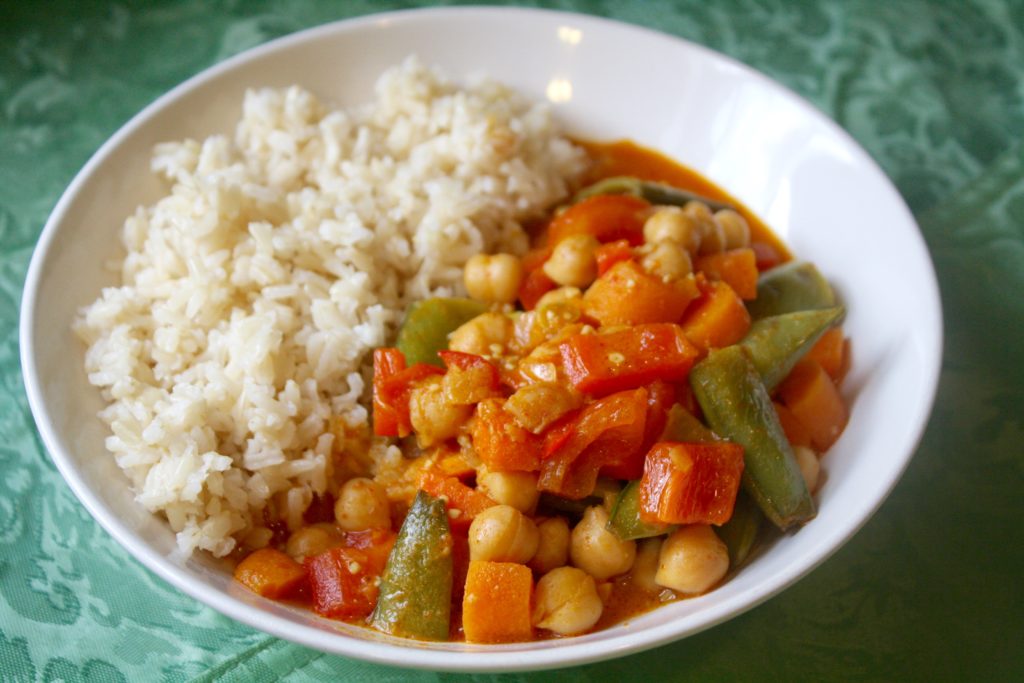 When I first implemented the Meatless Monday routine into our lives, I made a lot of meals with black beans. I also made quite a few pasta dishes and maybe even homemade cheese pizza one too many times. However, over time I've been able to make new recipes incorporating several different kinds of vegetables. One of my favorite vegetarian cookbooks for new recipes to try is Cooking Light Way to Cook Vegetarian: The Complete Visual Guide to Healthy Vegetarian & Vegan Cooking
This curry recipe is one of my favorite vegetarian recipes and it's a meal I look forward to having daily. My husbands really enjoys it too which makes me happy because I was also worried I wouldn't be able to make vegetarian meals as filling as recipes with meat. With this recipe, I don't have to worry at all. It's perfect for a weeknight because it only takes 20 minutes, and it's very flavorful and filling.  For me this is the ultimate vegetarian meal and perfect for Meatless Monday, or any day of the week.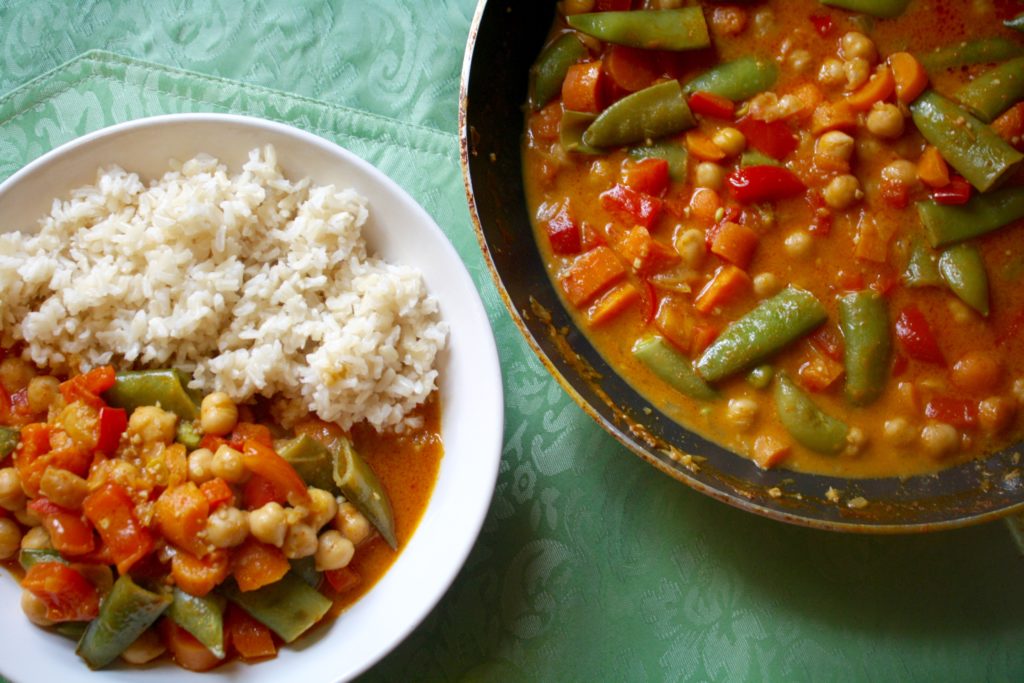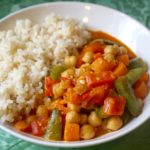 Yield: 4 servings
Prep Time: 20 minutes
Print
Nutrition facts

(per portion)
Nutrition facts
(per portion)
Calories: 240
Carbohydrate Content: 23g
Cholesterol Content: 0mg
Fat Content: 13g
Fiber Content: 6g
Protein Content: 5g
Saturated Fat Content: 8g
Sodium Content: 805mg
Sugar Content: 6g
Trans Fat Content: 0g
Unsaturated Fat Content: 1g
20 Minute Thai Chickpea Curry
Ingredients
Instructions
If you are serving this recipe with rice, start by making rice according to package directions.

Next, heat a saucepan over medium-high heat and add the two teaspoons coconut oil, onion and garlic. Cook until onion is translucent, stirring occasionally. Add in the sugar snap peas, red bell pepper and carrots. Cover and cook until vegetables are soft, approximately 5 to 10 minutes.

Once vegetables are soft, pour in the coconut milk, curry paste, curry powder, chickpeas and salt. Bring mixture to a boil and continue to cook and until chickpeas are heated through (about five minutes). Stir in fresh cilantro if using.

Serve over warm basmati rice and enjoy! It's also delicious on its own or with bread, because carbs always make everything better!

Note: nutrition facts are for curry only (not including calories from rice).